Planting tools buying guide
Make light work of digging and planting with the right tool
Whether you're an experienced gardener or new to getting your fingers green, it's essential to use the right tool for digging and planting.
But with so many to choose from, it can be confusing to find the right one for your outdoor job. Perhaps you're digging over a patch of ground that hasn't been worked on for a long time, or just want to maintain the established areas you have already. Either way achieving the garden look you want shouldn't be back-breaking work.
That's where we can help. Here's our guide to help you find the perfect tools for weeding, digging over, edging and breaking up your soil to make gardening simple and fun.
Shop all planting garden hand tools
Before you begin
What gardening jobs are you doing?
Have a think about what jobs you'll be tackling in the garden - this will help you choose the most suitable tools. For example, are you picking through already loosened soil to remove weeds? Or are you digging very compacted soil that has had very little work done on it?
If you're creating new beds and borders, you'll need to stock up on tools that not only help you establish the area, but also help you dig over the soil. Digging over unprepared ground improves drainage and introduces air – this helps speed up the breakdown of organic matter, which releases more plant nutrients into the soil. This is obviously important prior to planting seeds, new plants, shrubs and vegetables.
With all this considered, we recommend smaller, thinner tools for manoeuvring around established plants and shrubs, while bigger, more hardwearing tools are better suited for digging over unprepared ground.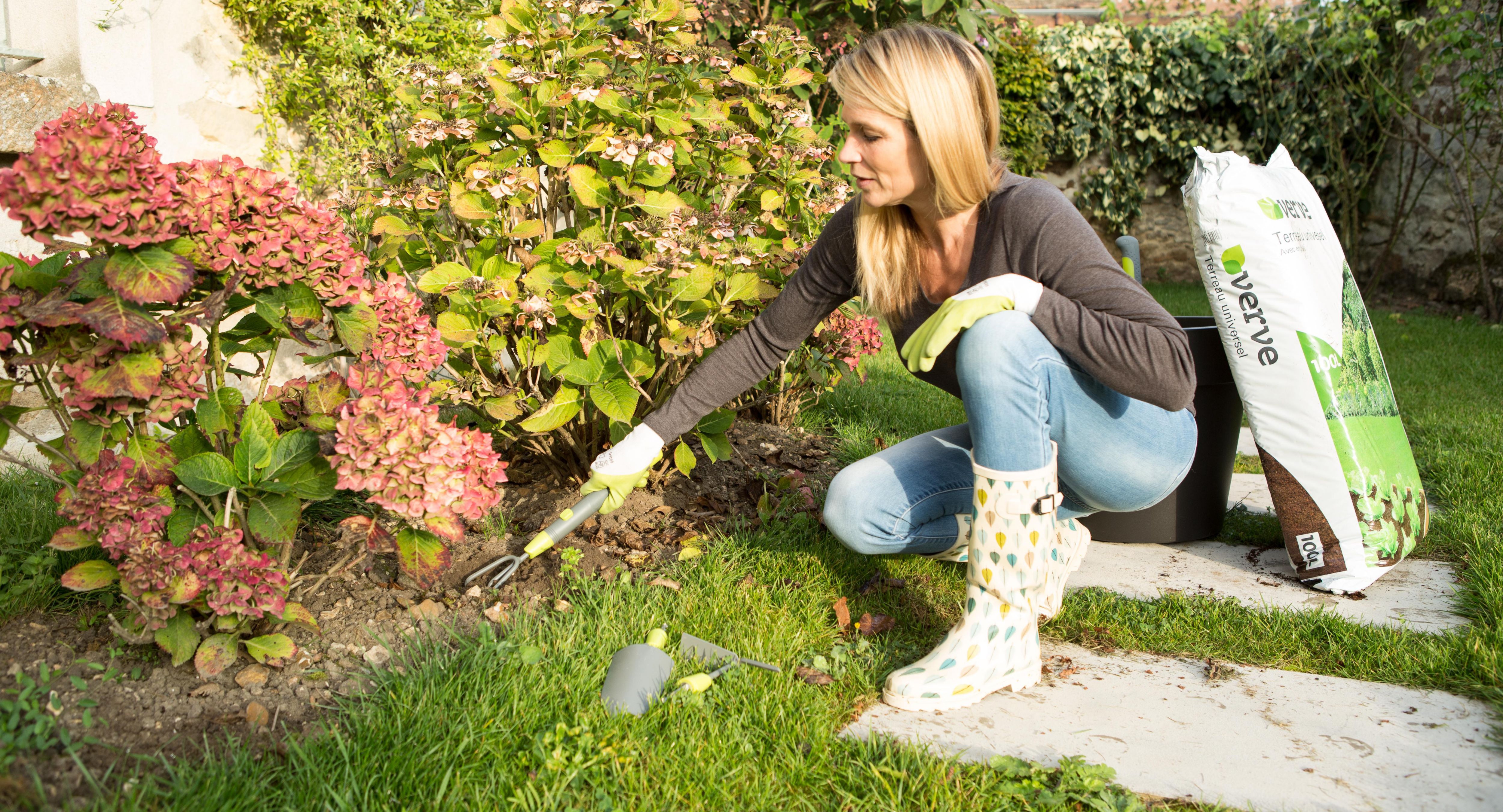 What's your soil like?
Soil type determines the type of tool you'll need. For instance, if you have heavy soil that is difficult to break up, or soil that is full of plant material, you'll need heavy-duty, sharp tools that will make light work of it. Lighter, looser soil with little plant material can be worked on with lighter tools.
For more on how to understand your soil, head to the "Suss out your soil" section of our garden planning article.
Read How to design and plan your garden: Part 2
Our planting and digging tools are made from carbon steel – an alloy made from iron and carbon at high temperatures. The result is a strong but pliable metal that has a good cutting edge, making it ideal for gardening work.
How tall are you?
Don't forget your personal comfort when planning to work in the garden for any period of time. Avoid an aching back by choosing the right length tool for you. If you're tall, we advise digging with a longer option, so you don't have to stoop too low.
Shop all planting garden hand tools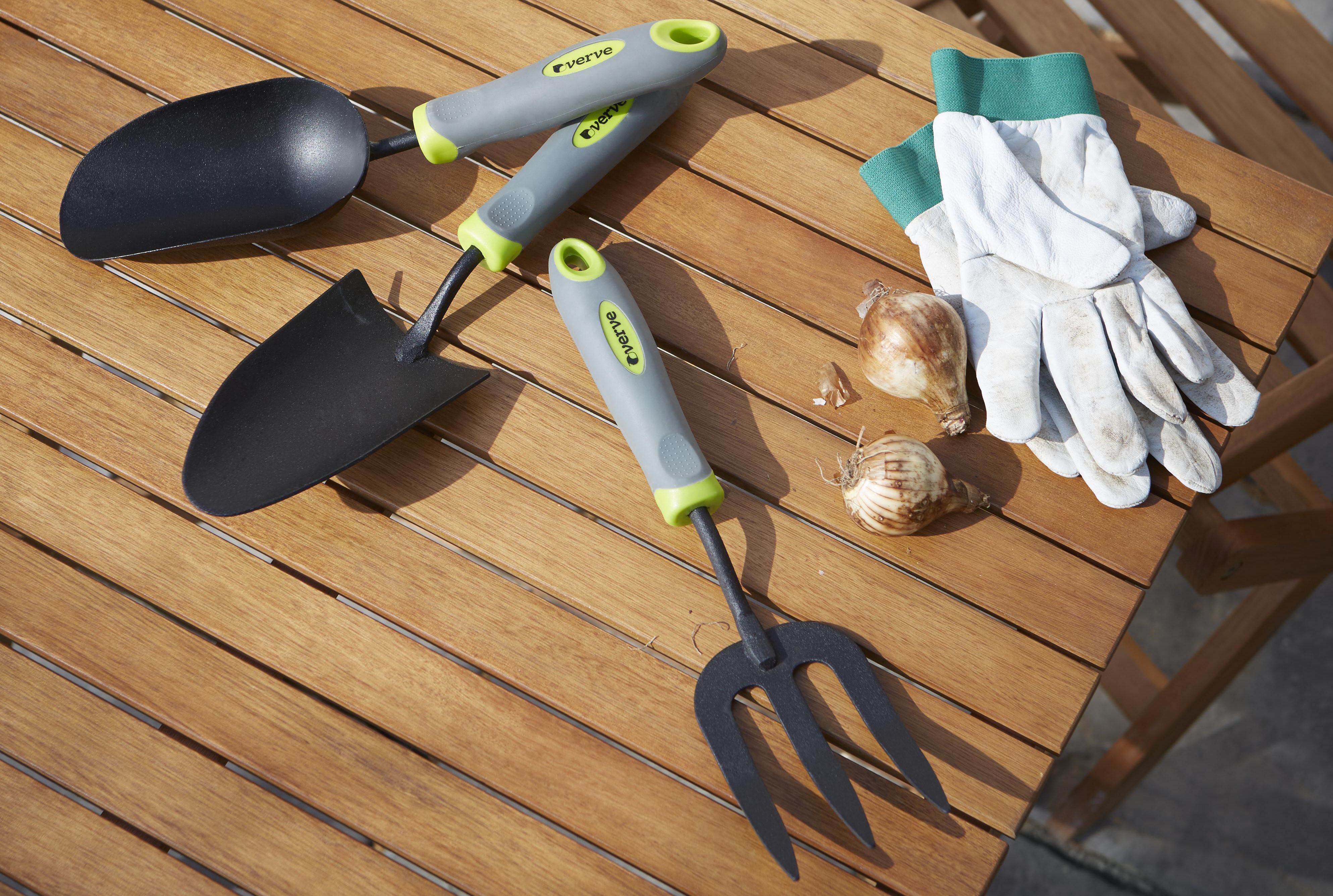 You might need
Now let's stock up on those extra bits and pieces that you might need.
Protective kit
Consider some gardening gloves to limit your chance of blisters when gardening for extended periods of time. Choose a leather and cotton pair for the best protection.
If you're going to be kneeling, invest in some kneepads or a kneeler to maintain comfort when digging and planting. And if you'll be digging up, opt for wellington boots - we offer them in a trio of colours to complement your outdoor look. Go green for traditional simplicity, blue for classic elegance and pink for stylish fun.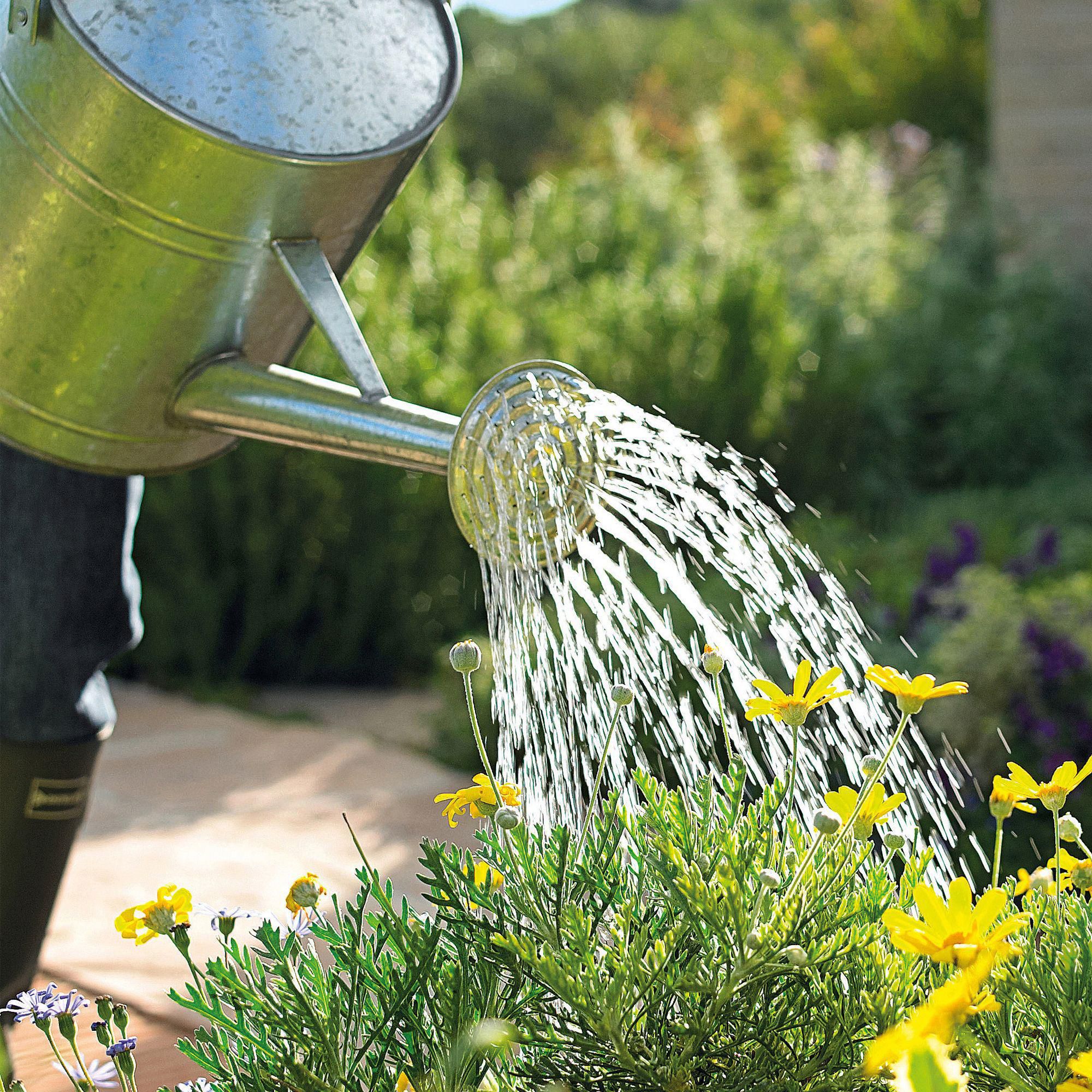 Soil and plant care
Depending on the type of soil you've got, you may need to do some work to ensure that it's in the best state it can be for growing your chosen plants. Add compost and soil improvers to help with the structure of the soil, as well as fertiliser and plant food to nurture the plants when planted. And don't forget to keep them well watered with a watering can.
Shop compost and soil improvers
Shop fertilisers and plant food
Weed killer
Fed up of fighting off garden weeds? Check out our how to guide to help you rid your outside space of these unwanted nuisances. Read How to identify and treat garden weeds Shop weed killers
Articles