Refreshing a child's bedroom to work for a teenager
Bedrooms - from weenie to teeny
It's time to face facts. They've outgrown their kiddie bedroom. Now it's time to transform your teenagers' bedroom into an independent little bolthole.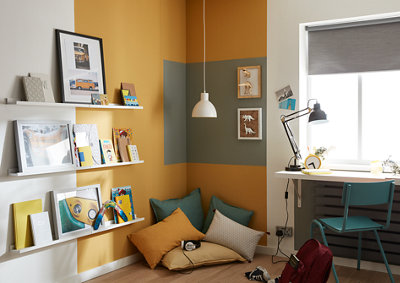 What's your inspiration?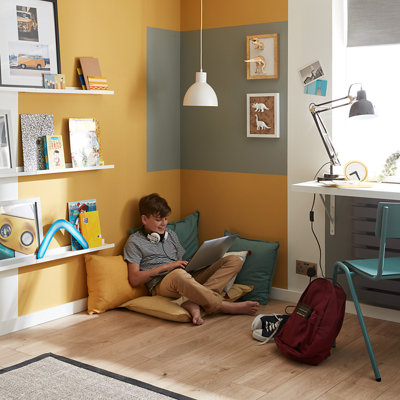 It might have been something you've been wanting to get your hands on this room for a while, but before you even think of lifting a paint brush … get inspired by your child.
Teenagers want a cool space to bring friends and to have their own space that feels unique to them, so give them some power. What vibe would they like? What colours? And is a gaming area or a glam space more important to them?
Don't worry, it's so simple and effective to create a special area for the things they like doing. A gaming area could simply mean a big, comfy bean bag and some game-themed wall art. A glam space might be a cool chair with a simple floating shelf and an opulent mirror.
Forget the fads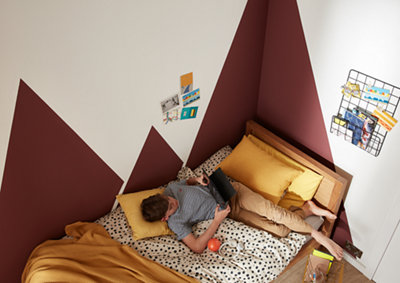 You know that teenage trends and crazes evolve as quickly as they do. So, don't be tempted into applying one specific theme to the room.
It certainly feels like the simplest way to go now, but in a few months' time, when that phase has passed – you could be reaching into your wallet to do it all again.
Work together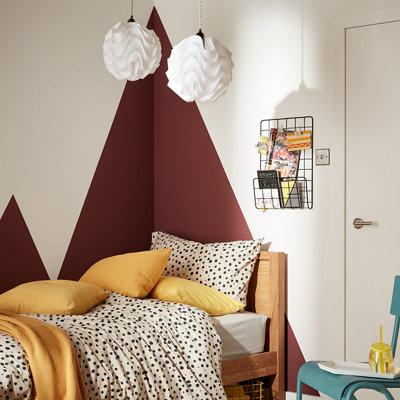 Enjoy creating a plan with your teenager for their new bedroom - mapping out different areas and choosing themes and schemes. Plus, they can share in the burst of pride when you open that door to reveal the completed transformation.
Speaking of getting them involved, don't let them shy away from the DIY! They'll be really happy to experiment with paint colours and different effects. It's all part of the creativity and fun. Why not let them have a chalkboard wall, create a fun photo gallery or hang guitars, skateboards or strings and strings of fairy lights on a feature wall?
Upcycle
And if getting creative makes you happy, you don't have to throw all those old toys away. You can easily upcycle them. Whizz some furniture paint over toy animals and figures and use them as bookends, handles or wall art.
The most important things to remember are… keep it simple, make it a joint effort, don't go overboard with one specific theme and have fun personalising their cool new hang out.
This is going to be a fun project. And once your teen's room is exactly the way they want it, all that's left for you to do, is sit back and enjoy the peace.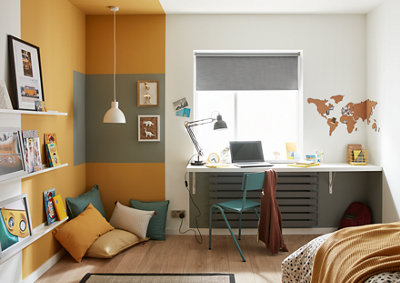 Articles