Make a splash with a new shower
Get the connections right and you can install a shower pretty much anywhere in your bathroom. There are various options: cubicle, walk-in, open and closed. Check out our advice and choose the right one for you.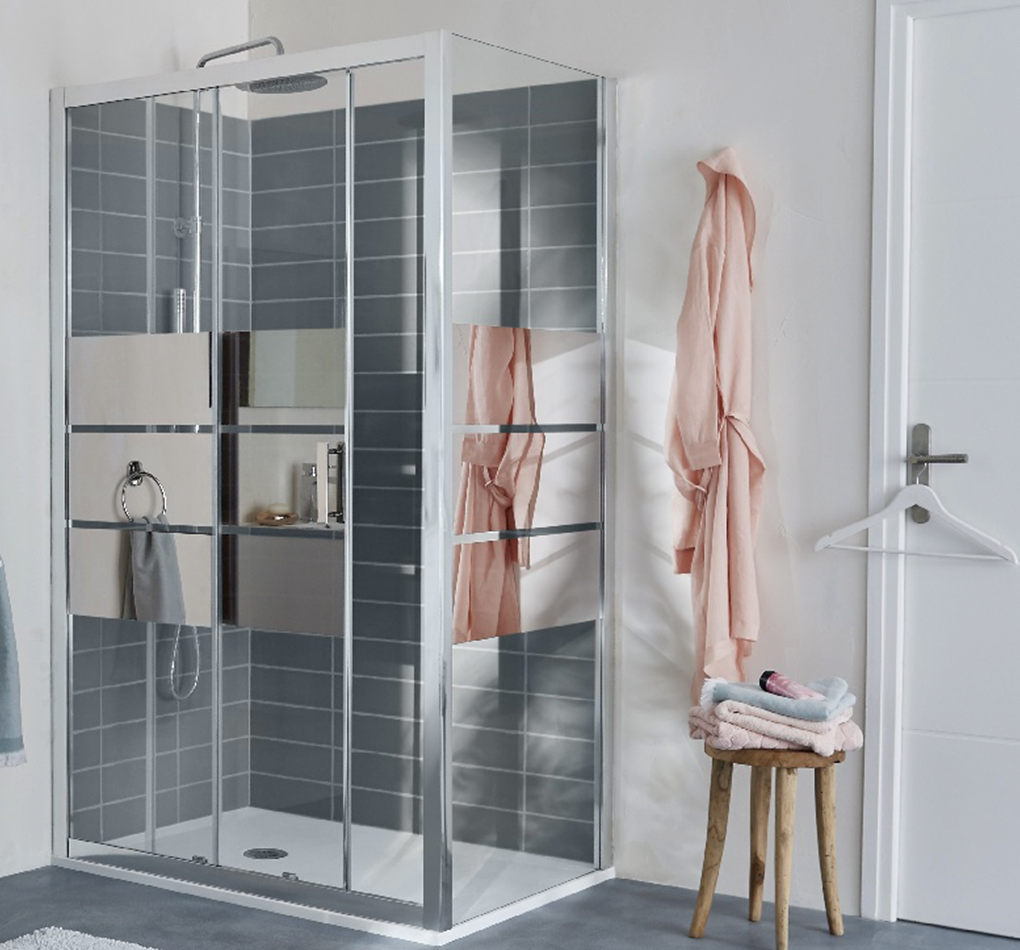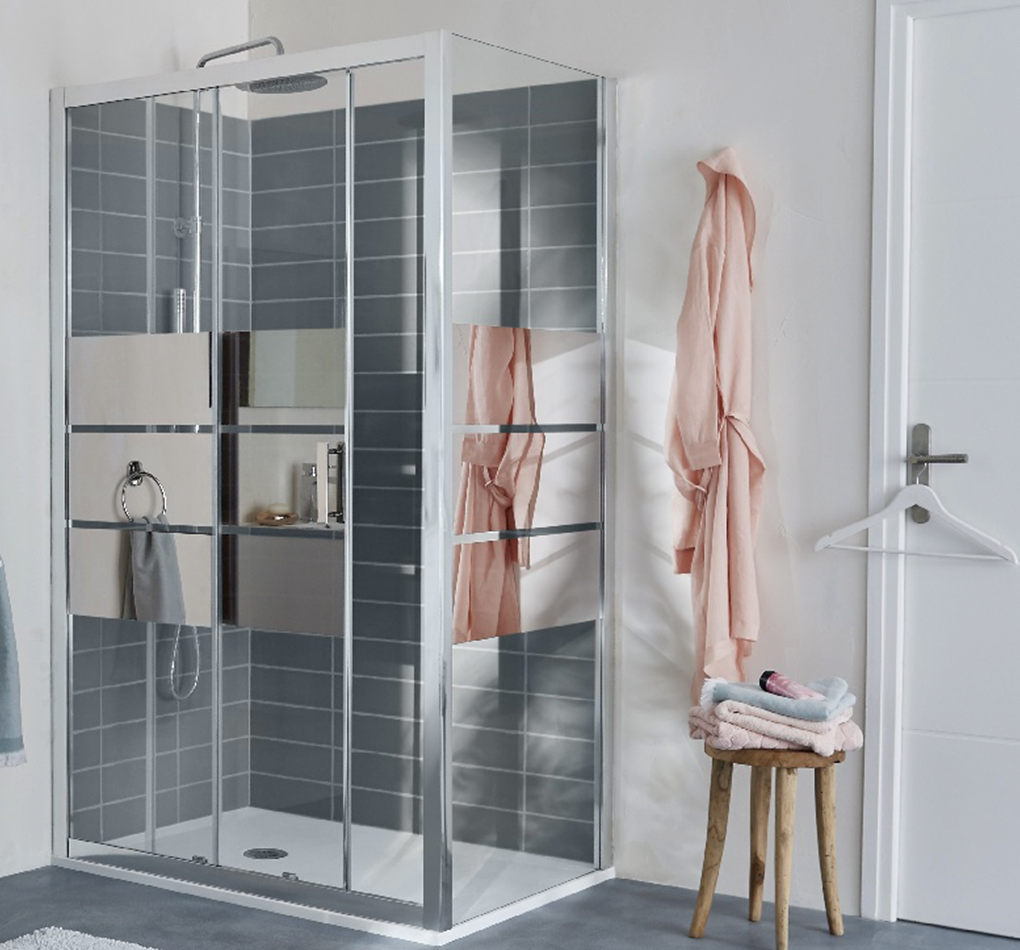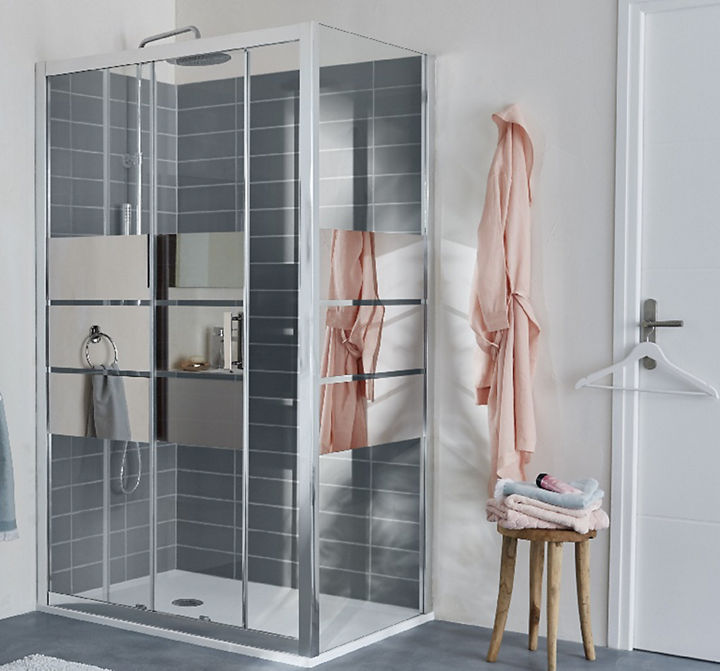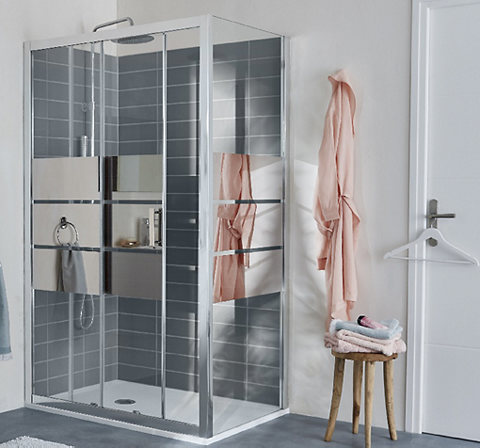 ---
The four types of shower
What type of shower are you going to choose? There are four basic types: cubicle, walk-in, open and closed. Make sure you choose a shower that works well with your bathroom. Remember that wet and dry bathrooms have different requirements.
The cubicle
This type of shower comes complete with tray, wall panels and doors, ready for installation in your bathroom. Since it's watertight, you don't need to tile or protect nearby masonry against stray splashes.
Cubicles are extremely practical and come in a wide range of shapes and sizes to cater for all kinds of bathroom layout.
Shower cubicles are sold as kits. They're easy to install and often don't even need sealing with silicone. Just put your cubicle where you want it, connect up the water supplies and drain fitting, and you're good to go.
Shower cubicles come in three main shapes:
Square: The most popular shape, available in 70x70cm, 80x80cm and 90x90cm.
Rectangular: The most comfortable to use, with some models up to 140cm in length
Quadrant : The ideal shape for space saving, available in 80x80cm and 90x90cm.

 
Important! Most shower cubicles need a ceiling height of at least 220cm.
The walk-in shower
Practical and stylish, walk-in showers are open-fronted and flush with the floor.
Bang on-trend for wet bathrooms, they can be made to measure and customised to suit any style you want. Basically, you just choose a shower panel, then decorate your floor and walls with the tiles of your choice.
Closed showers need three walls, which can be either bathroom walls or glass shower panels. This type of shower has a door to keep things cosy inside and stop water splashing out.
Closed showers can be of any size. They range from 80x80cm for small bathrooms, to spacious models of 120cm and more.
Depending on the type of door you choose, you may need to leave some free space inside or outside the shower for easy access. For maximum comfort, leave about 80cm of usable space at the shower entrance.
Closed showers consist of four main parts:
Shower tray
One or more shower panels (as needed)
Shower door
Tap system
Open showers are showers with no door. Unlike walk-in showers, though, the shower tray is neither tileable nor flush-fitting.
The shower panels are watertight and rigid for easy cleaning, and they let light in for a bright, modern feel. With a low-profile tray, your open shower will look nearly as good as an walk-in shower but be a whole lot less work to install.
These showers adapt neatly to all bathroom layouts, because you can put the open side wherever you want it.
Open showers have to be large enough to avoid splashing water onto the bathroom floor outside. Technically speaking, open showers can be as small as 80x80cm, but in practice you'll find it hard to keep the floor dry outside. So the recommended minimum size for an open shower is 80x120cm. To make your shower easier to use, leave about 80cm of free space at the entrance.
Open showers consist of three main parts, which you can buy separately if you want:
Shower tray
Shower panels (as needed)
Tap system
---
To complete your installation, you need to decide what type of tap system you want. And don't forget the rest of the shower equipment, like the shower head and hose.
The shower tap system
The shower tap system can be a two-tap mixer, a monobloc mixer or a thermostatic monobloc mixer. Just choose the model that best suits your needs and fix it to the wall. Read our bathroom taps buying guide for all the info you need to help.
Showers for people with reduced mobility
Seniors and people with reduced mobility may need to be accompanied into the shower. Make sure that the layout and ergonomics of your shower provide for easy access, safety and comfort.
120x80cm is the smallest shower that can comfortably accommodate a person with a carer. Install wide-aperture doors which are easier to get through, and open showers help wheelchair access. Non-slip shower seats improve safety in the shower. While some are fixed, others can be removed or folded away to free up space.
Thresholds and tall shower trays can make access difficult or dangerous for people with reduced mobility. Tileable and low-profile shower trays provide stepless, floor-level access, so these are the most practical solution. Grab bars prevent falls and provide support when needed. They help people sit down on a shower seat and get up again afterwards.
---
Our installation service
Our installation service makes it even easier to bring your dream bathroom to life. We work with approved installers to coordinate your project from start to finish.
As well as fitting your design to your specification, our installers can complete the finishing touches to save you the hassle.
We provide a 2-year workmanship guarantee in addition to any product guarantees. We hope you'll never need to use our guarantees, but peace of mind is always a good thing to have. Plus, our range of flexible payment and finance options means you can find a plan to suit you.
Find out more about our installation service and book a free planning appointment to get started.