Innovative home automation to make your life simpler
A smart home contains devices that can be controlled when you're at home and when you're not. It's all about increasing the control you have over the day-to-day running of your home. So you can be on the go and still connected to it via innovative gadgets and appliances that are changing the way we live our lives.
A smart home, also commonly known as home automation, offers a number of different types of device – from cameras to lighting, central heating thermostats to energy monitors – all designed to be controlled remotely. All you need is an internet connection then you can easily access these home devices from your smartphone or tablet.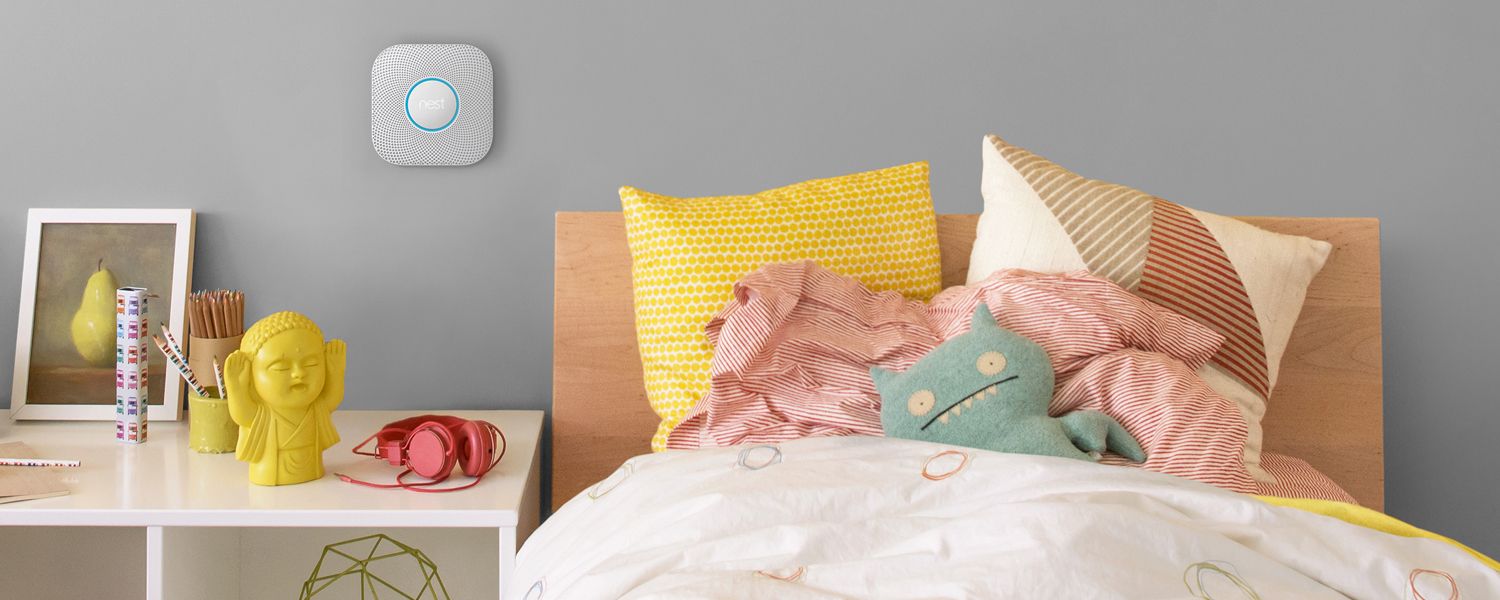 You might even have a smart home without realising it, as many TV boxes can be controlled remotely through a smartphone app. So why stop at just setting your favourite TV programme to record while on the go? Why not also set your home lighting and central heating? Check in on your pet while you're at work or monitor your energy usage? Having a smart home not only gives you peace of mind, but could also save you money as it helps you use your appliances more efficiently.
And it's all about choice. You decide how smart you want your home to be. Opt for one device or many. Sync up the devices so that they work together or keep them independent. Start with just one and then add more to it later on. Having a smart home is all about giving you more control over how your home works and finding what's best for you.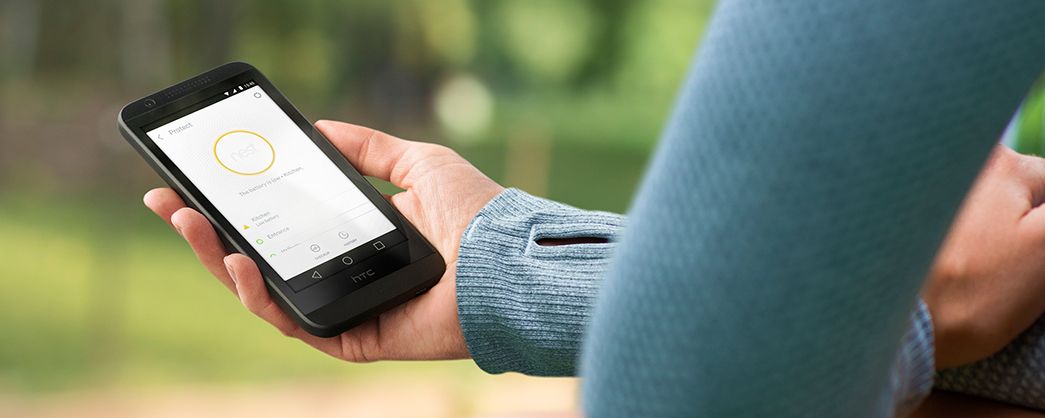 Why do I want a Smart Home?
It saves you money
Do you know how much it costs to run your home every day? You do when your home is smart. Home automation devices, such as gas and electricity monitors, help you gauge your energy usage so you can see where and when your money is being spent. They also make it easier to change energy supplier by finding the best deals for you. And it's not just about understanding your energy usage, but actively improving it as well. Remotely controlling your home's devices helps them run more efficiently with no more energy wasted. Switch devices on and off remotely; set them to your schedule and some even notice when you're away and turn themselves off – all small changes that can mean big savings.
It keeps you safe
Protect your home and enjoy peace of mind with a smart home. Cameras enable you to keep a friendly eye on the home while you're away, so you can check in with the kids, elderly relatives or even snoop a little on your pets. While the smoke and CO2 alarm offers phone messages that immediately alert you if there's a problem, all helping to put your mind at rest that all is well when you're not home.
It makes life easier
Enjoying remote control over your home makes life easier. You're no longer limited to using appliances only when you're home, but have the freedom to do it as and when it suits you. Make your house work to your schedule.
Get started
How smart do you want your home to be? The choice is yours. You home can be as smart as you want it to be with three main levels of automation on offer.
Stand-alone products
Single devices are a great place to start with connecting your home as they're quick and easy to set-up. They're commonly referred to as plug and play – as that's all that's required. Switch it on and then easily control through a single app.
All of our range of smart home devices work as independent products, from central heating thermostats to light bulbs, cameras to switches. And if you prefer, you can have multiple devices in your home but still maintain their complete independence from one another.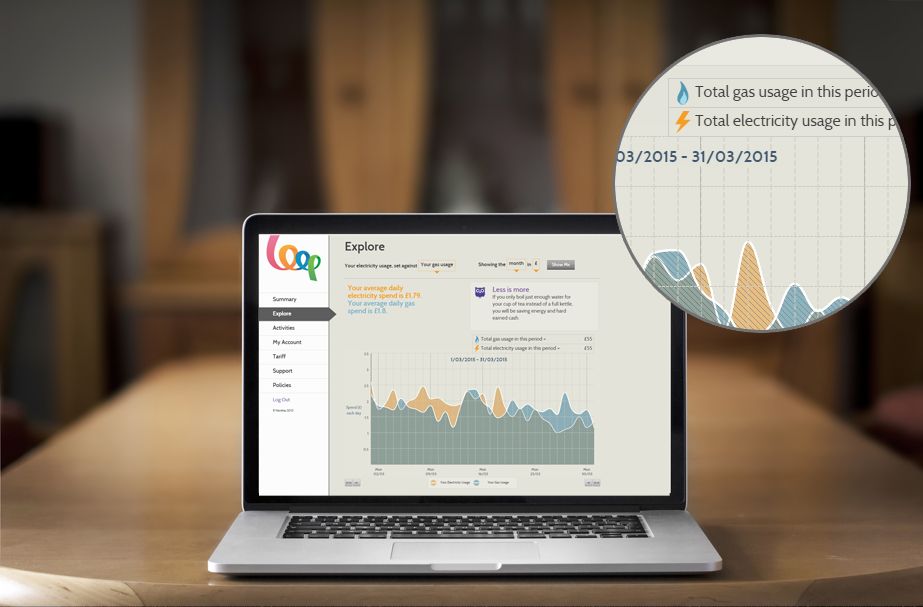 Systems
If you're interested in having multiple devices working together, you should consider a system. This allows the different devices of your home to interact with each other. They can compare schedules and even switch each other on and off.
Some systems require a central 'hub' which acts as the brains of the system and coordinates the activity. Other systems have this built into the devices.
And systems can evolve. Your smart home doesn't have to start as a system. It can begin as one stand-alone product and then you can add more to it to create a system. Or you could have multiple systems in one home if you wanted to. The degree of home automation is up to you.
Worried about one device not being compatible with another? Every product in our range is compatible with a wide range of other products and systems, so it's easy and straightforward to add products to your system whenever you want.
IFTTT
Another way for devices to connect in your home is through IFTTT (If This Then That) – a free cloud based service that allows multiple products to connect together.
It also offers links to other services and apps such as social media and Geo-location which assist with a variety of daily tasks.
It's free to register and set up an account with IFTTT, find out more here.
Products
Choose from our range of products that allow you to be remotely connected to your home.
Energy monitors
Energy monitors are often the first step people take to understanding their home and adding automation. They allow you to gauge and better understand your overall use, showing what you spend at different times of day. Available for both gas and electricity, these devices can help you set and manage your budgets and can even help you save money by suggesting better energy tariffs to suit your needs.
Switches
Switches offer the broadest range of uses to start making your home smart. It works like a plug – simply slot the switch into your mains electricity socket and then plug your appliance or gadget into the switch. You can then enjoy remote control access to whatever device is plugged into the switch. From lamps to heaters, televisions to fans – if you can plug it into the mains electric, you can integrate it into your smart home.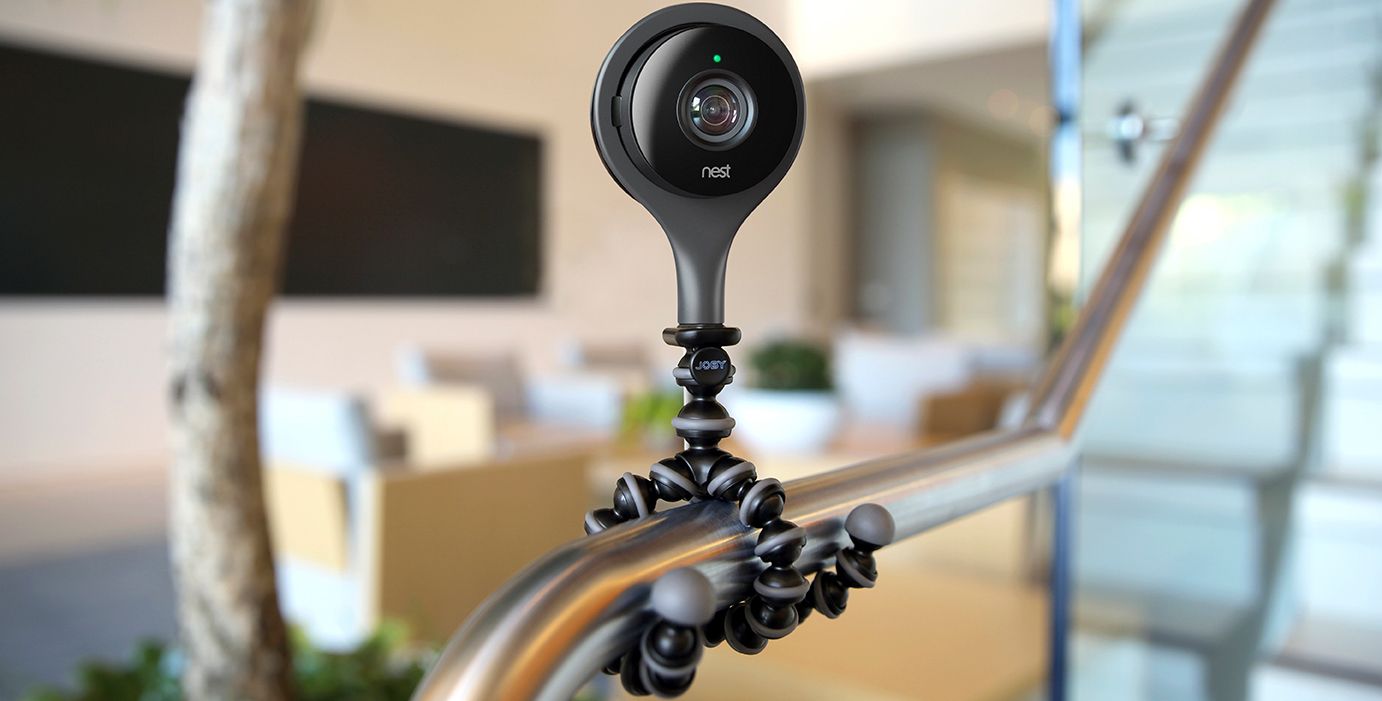 Lighting
Home automation allows you to set a schedule for lighting your house. Never return to a dark home again and even set timers for when you're away. You can also change the brightness to suit your mood. All smart light bulbs are low energy LED, saving you money when compared to standard bulbs and also have much longer lifespans.
Thermostats
Central heating controls are a mystery to many of us. They're often tucked away from sight, have small screens and are difficult to understand all adding up to wasted money heating empty houses.
Smart, simple thermostats solve this problem. Using an app to control your heating schedule makes it much easier to do. Change the temperature or switch it on or off when away from home or just from the comfort of your bed.
Some thermostats are even smarter. They know when you're out and drop the temperature to help save energy, or they can sense when you're home and dial up the heat for a cosy home. They can learn your routine and preferences and start to program themselves to best suit your lifestyle.
A trained professional will be required to install.
Smoke and Carbon monoxide alarms
Smoke and carbon monoxide alarms are a staple in many homes, but they're very limited in what they offer. With a smart home, this kind of home alarm offers greater safety features. It can be accessed remotely, so you can get alerts when it goes off or if its batteries are running low, and switch it off through your smartphone or laptop.
You can also connect the alarm to other products to create a series of safety checks. For example, you could connect your Nest Protect Alarm to your Nest Camera. So, if your alarm goes off, it will prompt your camera to switch on and start recording allowing you to quickly check if there is any visible smoke in your house.
Shop smoke and carbon monoxide alarms
Cameras
Home monitoring and cameras don't have to be scary. They are a simple solution for checking on pets or loved ones from your phone or laptop while you're out. They are also great for keeping an eye on your home when you're on holiday.
If you want to keep an eye on your children or pets, our cameras feature wireless connectivity and remote access. Or if you're more concerned about security, our range has built-in microphones and sensors. This will send you notifications when movement or noise is detected, and store your video footage in the cloud.
Setting up the products and system
Most smart home products and systems are designed so that anyone can install them with no skills or experience necessary. Products simply plug into existing sockets you already have in your home and so are quick and simple to fit. All devices sold come with easy-to-follow instructions for help connecting to your internet and to each other.
There are a few exceptions, such as thermostats, that require a trained professional to install them into your home electrical supply.
Jargon buster
Confused by some of the words and phrases used when talking about smart home? Here's a handy breakdown to help.

Broadband Router
This device connects your home to the internet. It's provided by your broadband provider and will be plugged into the master phone socket in your home.
Ethernet Port
These are connection ports usually found on the back of your broadband router. Most routers have at least four ports. They are used to connect wires directly into the router. Check with the manufacturer or your internet provider for details.
Hub
Some smart home systems require a central hub to operate in the home, acting as the 'brains' of the system. The hub connects to your broadband router and also connects to all of the individual products in your home. Some systems have this functionality built into the products and do not require a separate hub.
System
A system is a group of products in the home that share scheduling and functionality. All of the individual products are able to work independently if required. The shared functionality allows actions to work seamlessly in your home. For example, if the alarm detects carbon monoxide in your home, it could alert the thermostat to turn the boiler off, as a broken boiler can be a source of carbon monoxide.
Cloud/ Cloud-based services
The cloud or cloud-based services store information remotely rather than in a product in your home. This allows the information to be accessed from all of your devices as long as you have an internet connection through a 3G or Wi-Fi network.
Geolocation
Geolocation uses your smartphone's location as a cue to trigger products working in your home. For example, once your phone is within a specified distance from your house, it prompts your lights to switch on. This feature is always optional and is easily switched off should you not wish to use it.
IFTTT
'If This Then That' is a free cloud-based service that allows certain products to communicate with each other. A link is established between the two, so that when one product is used, it prompts the other to respond. This chain reaction works through the cloud, so that information is sent from one device to the cloud and then sent onto the other device. One example of this in action would be linking together the heating and lights – switch on the heating and the lights come on as well.
This allows many other services that use smartphones and tablets to interact with each other within the home.
Articles