Make your space summer ready
Sophia loves spending time enjoying her garden but doesn't want to spend lots of time maintaining her flower beds and lawn. She needs simple and time saving ideas which help her with storing her garden tools and outside accessories along with easy to maintain planting ideas.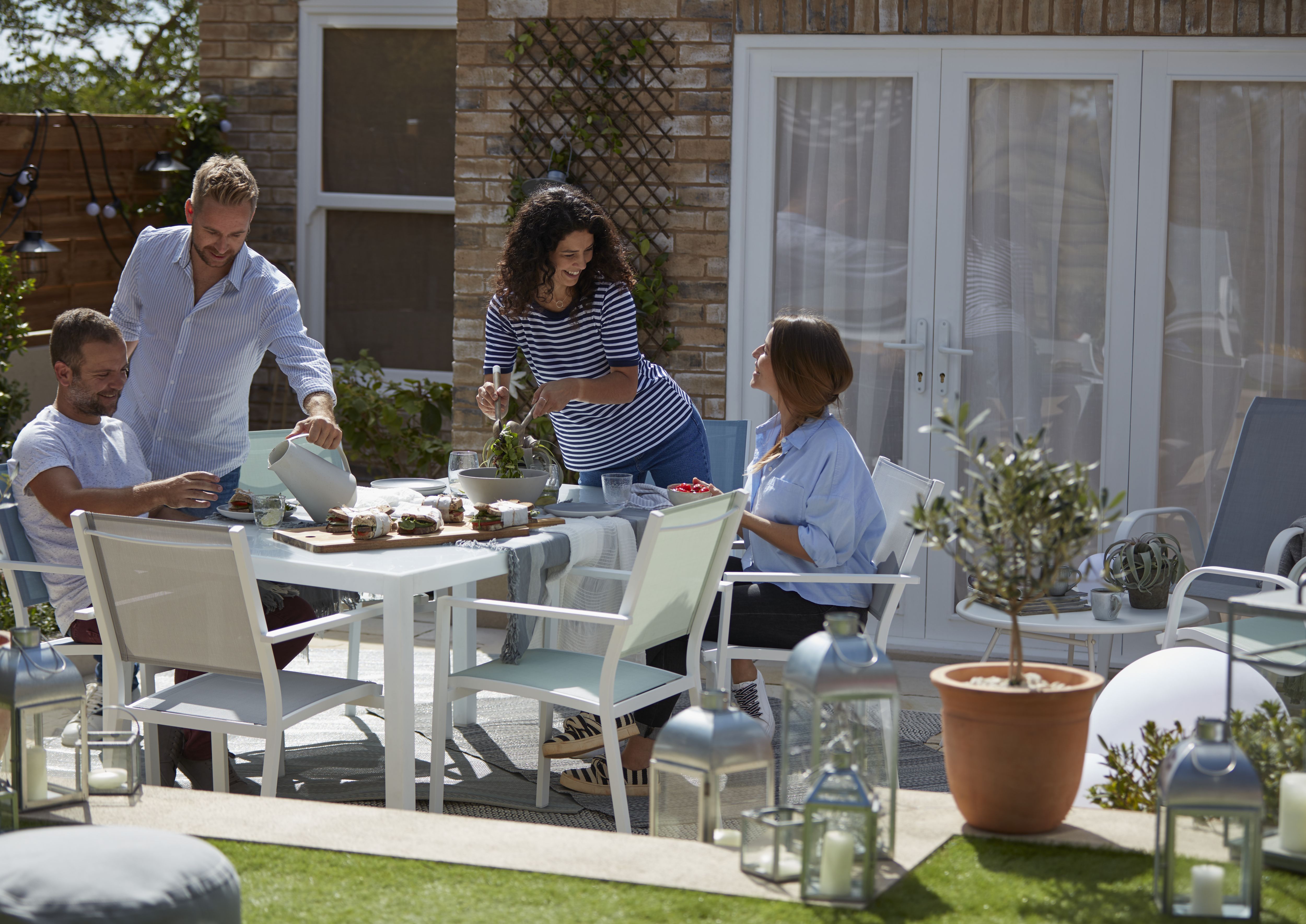 Simple and stylish solutions
From stylish furniture collections to clever storage, your outdoor space becomes a second lounge in the summer. To help make the most of your space, you need easy solutions so you can spend more time enjoying those long summer days.
Find a relaxing moment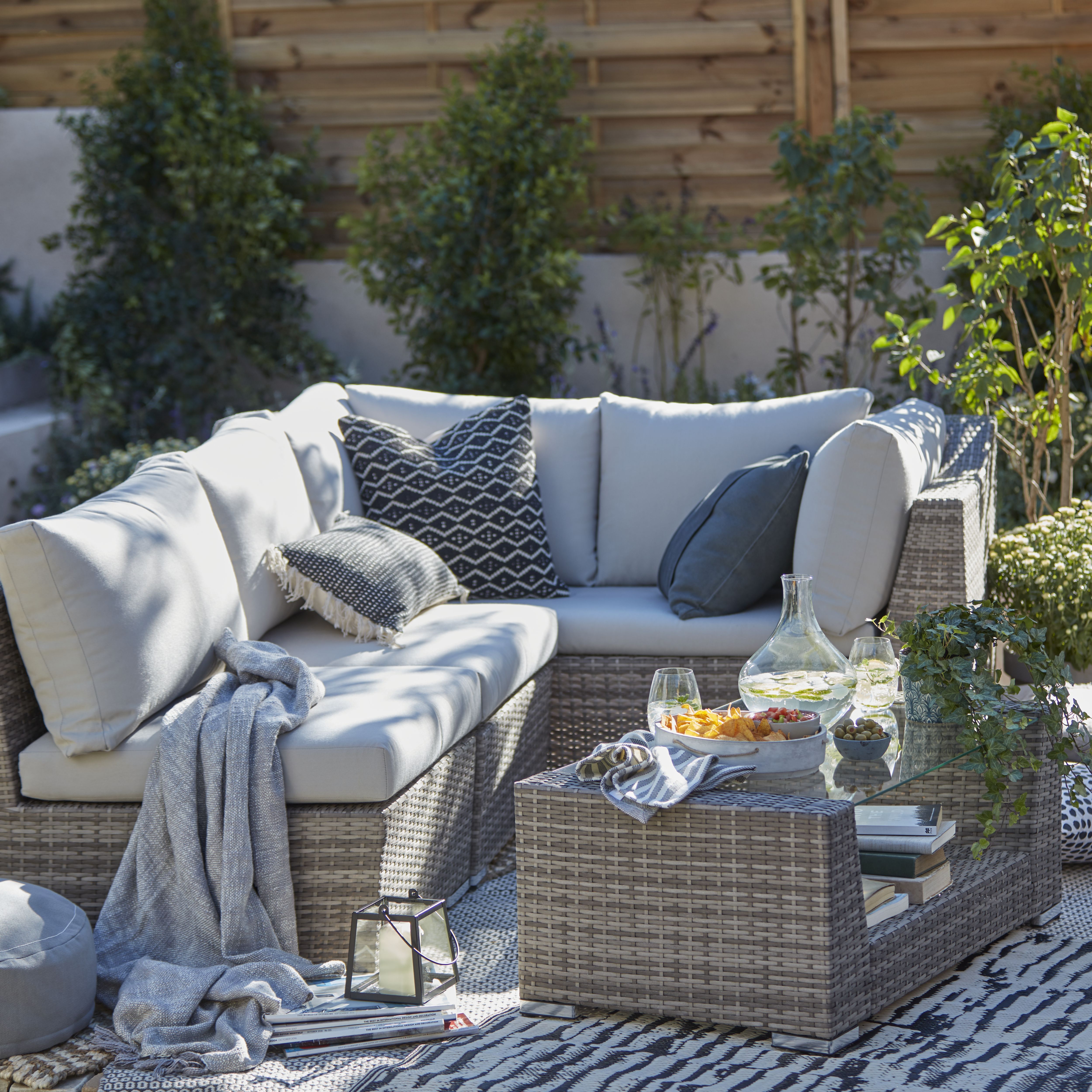 Our Maevea rattan coffee set is modular in design, giving you the freedom to play around with the different configurations when you have guests over, or just want to try something different.
With soft cushions and a nifty way to easily store the chairs (behind the sofa), this classically styled set is all you need for a relaxing afternoon in the sun.
Top trellis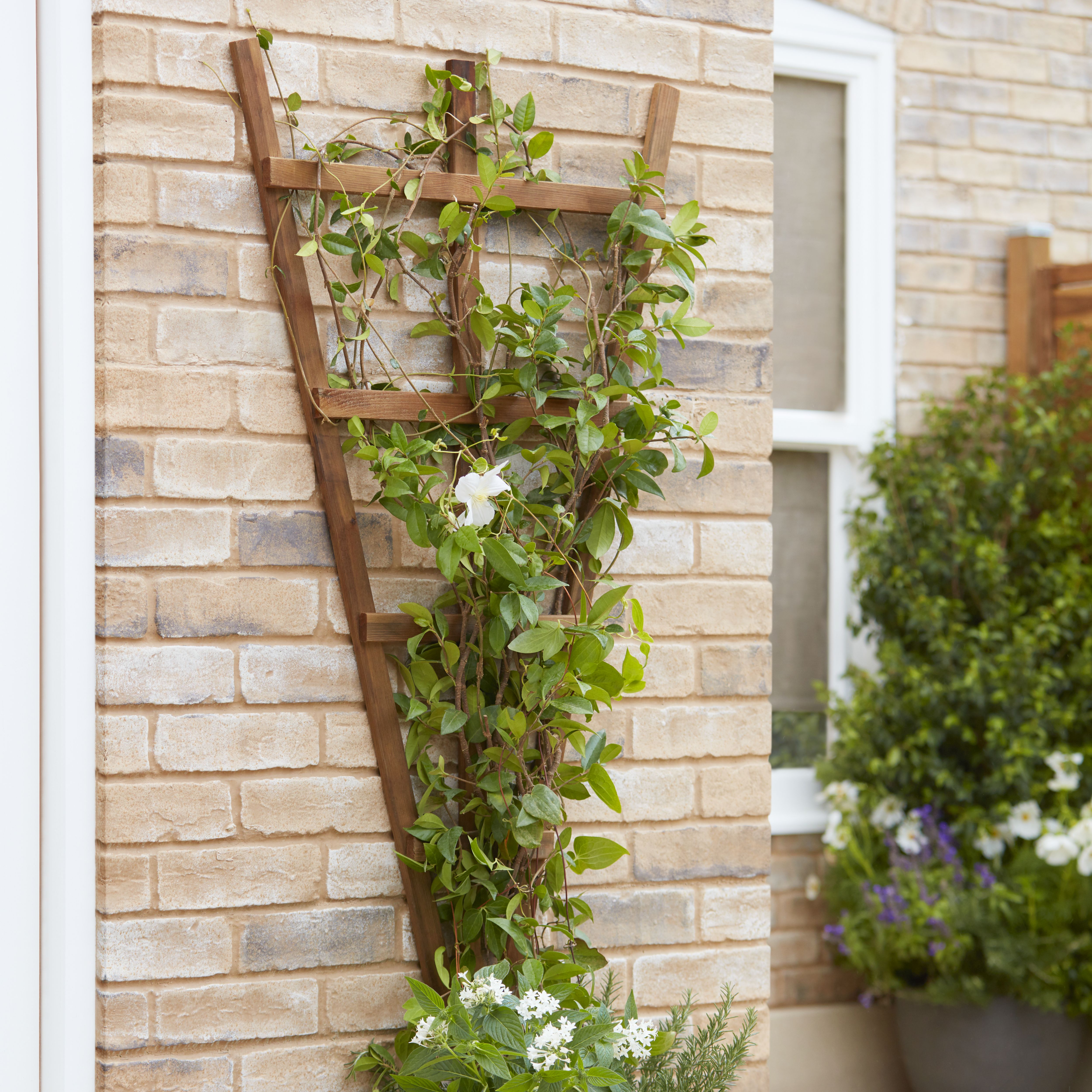 Trellis is great to guide and support plants as they grow and for making a feature of an area within your space. You can use trellis for all types of plants from flowering roses and clematis to trailing vegetables like runner beans or tomatoes.
Why not use trellis to add some privacy within your outdoor space, it makes great screening and also can act as a natural looking windbreak.
Stylish storage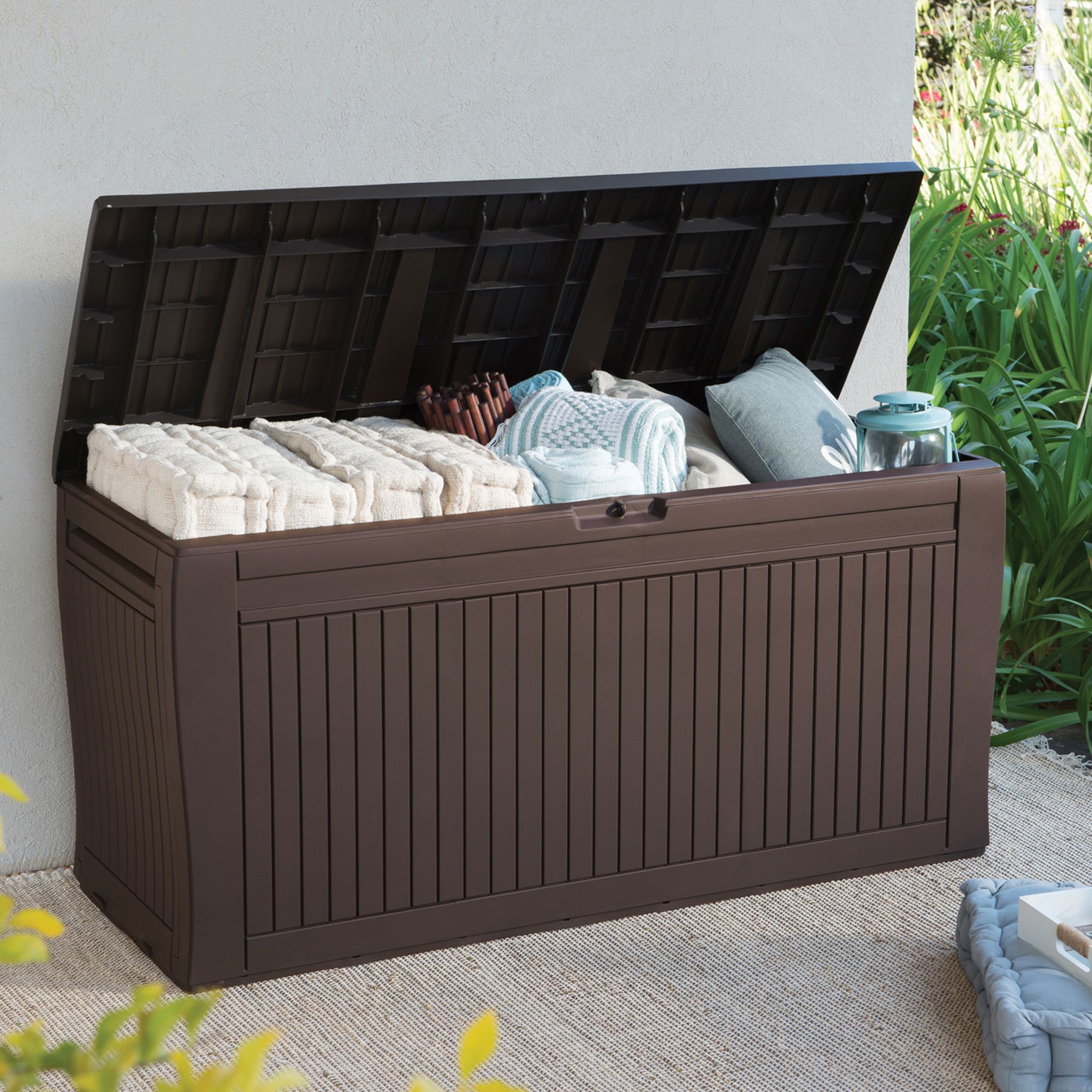 Storage boxes are a really simple way to store lots of garden items, keeping them away from the elements. Whether you want traditional wooden storage or easy to maintain plastic, we have many to choose from.
Our comfy wood effect storage box is easy to move, with built-in handles and rollers. Simple to assemble, super low maintenance and fade free, it's also very handy to use as an extra seat when you have guests - just roll into place!
Articles