The luxe edit: how to bring modern luxury to your home
Luxury home décor ideas for less
When it comes to home decor, who doesn't want their home to have that high-end aesthetic that makes guests say 'wow'? Whether you're going for a relaxed boho-chic luxury vibe, or more of a traditional glamour look, we've got all you need to know on how to achieve total luxe for less.
Get the luxe look
With just a few decorative touches here and there, you can create a real look of luxury in your home. Get ready to roll up your sleeves and hang some glitzy wallpaper, it's time to go all-out luxe...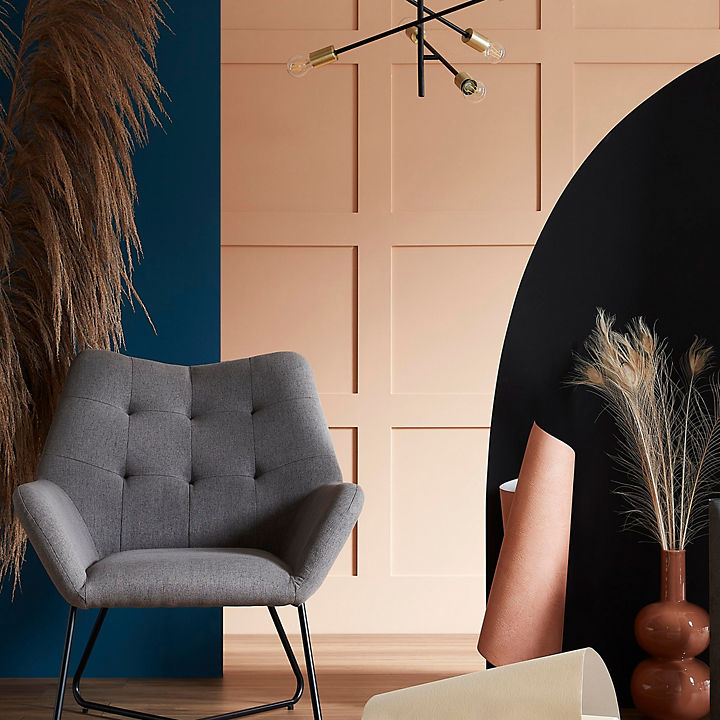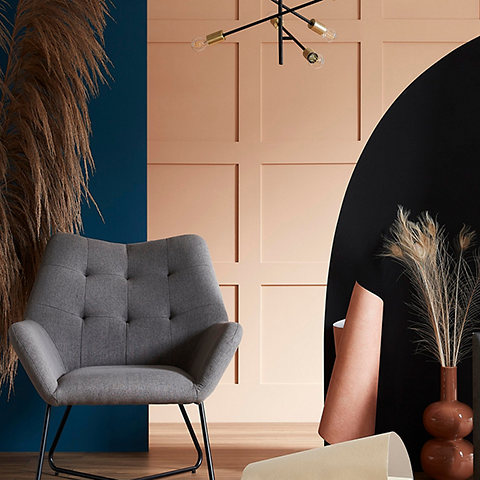 Grand wall panelling
In the Georgian era, wall panelling was a common feature in country manors and grand houses. It has since become a staple in modern homes due to its majestic, stately feel. With it being easy and quick to achieve on a budget, it has become one of the most popular luxury aesthetic trends. Transform your home into a place of pure luxury by checking out our all-you-need-to-know guide on wall panelling.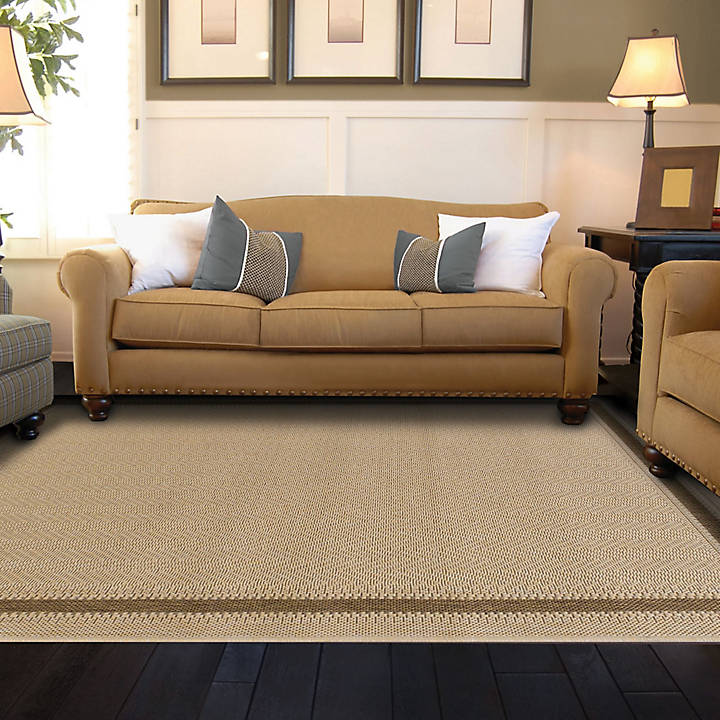 Regal rugs
Incorporate a large rug in the centre of your living space for a truly extravagant look. Rugs have long been a signifier of luxury, as they offer warmth underfoot as well as a regal, statement look in the home. Our Colours Kialash bordered rug will all bring a touch of warmth and elegance to any room.
Elegant wallpaper ideas
Add opulent glamour to your space with luxury wallpaper. Wallpaper with intricate designs and patterns, such as geometric wallpaper, can instantly give your space a dazzling look that screams luxury and indulgence. Our GoodHome Ajuga rose gold effect textured wallpaper (pictured) creates the perfect harmony of style and statement with a sleek metallic rose gold pattern on a muted charcoal.
Lavish lighting
Switch up your lighting to give your room an effortlessly elegant look. Achieve a lavish luxury aesthetic in your home by including statement lighting pieces such as large glass chandeliers. The pairing of delicately cut crystal with sleek metallic accents will create a magnificent focal point in any home, bringing affordable luxury and charm to your space.
Luxury vinyl flooring
One way to add luxe to your home for less is with luxury vinyl flooring. Sometimes known as vinyl click, luxury vinyl flooring can provide a look of pure opulence when laid in traditional patterns such as herringbone and chevron. Parquet flooring was all the rage in the 1920's due to its luxurious look – and remains popular to this day for that reason. 
Deluxe touches
Soft furnishings and intricate ornaments allow you to bring the allure of the luxe trend into your home without breaking the bank. Give your home a dreamy deluxe feel by incorporating chic furniture and matching accessories. Think ornate mirrors, thin metallic vases, art deco wall art, velvet effect chairs, and plump patterned cushions.