how to optimise your home office
Whether we live miles away or don't want to deal with the distractions from the office, working from home can help give us the focus we need to knuckle down and get productive.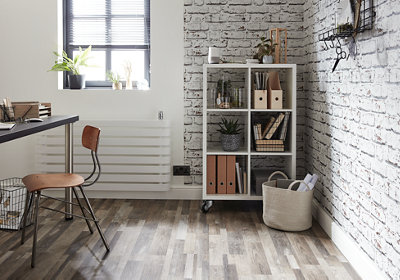 Work space at home
If you need somewhere you can concentrate, but don't have room for an office in your home or the budget for an extension, that doesn't mean you can't create a workspace which works for you. What about any corners in your home that aren't used that much like a spare bedroom, or in your living room? With simple hacks you can transform an area of your room into an effective workspace that'll leave you not wanting to head back to the office.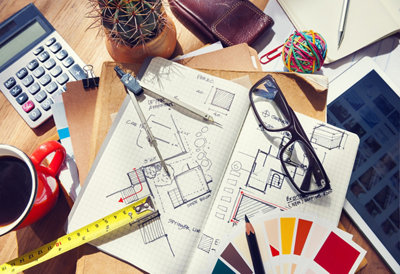 Project checklist
We know desk space can easily get cluttered and accidents can happen. Our GoodHome durable paint repels liquid so splashes can be easily wiped off.
We love it when a decorating project is quick and easy, and this wallpaper will help you save time compared to traditional wallpaper pasting with no table required.
The perfect flooring choice if you're after something functional that's no fuss when it comes to looking after it.
It's all in the details, so light up your work area with this modern style lamp.
A work space that works
By using a spare corner in your room, you can make it your own and keep well away from everything else. If you have the space, putting your desk near a window with a source of natural light energises and helps with concentration, especially if you're working on a computer all day. And if you need artificial light, a desk lamp helps light up your desk for looking at the finer details.When it comes to the desk, think outside of the box and try a worktop or shelf which you can cut to length so that it's right for you and your space. Add some worktop legs for support and use shelves and storage baskets for storing paperwork or a stationary area. Think about how you can personalise your workspace and what key things you need to do your job.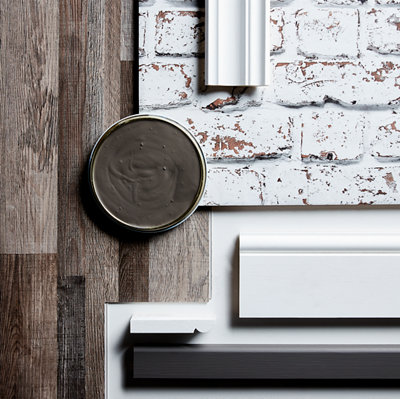 Battling the distractions
A work space to be proud of
If the workspace is permanent, a great way to zone this area is with wallpaper. Forgetting the feature wall, we've applied this in a completely different way with a couple of strips of brick effect wallpaper so that it looks like an exposed brick wall around the corner and white either side to create this zone. It helps separate the room, but at the same time is in keeping with the rest of the space.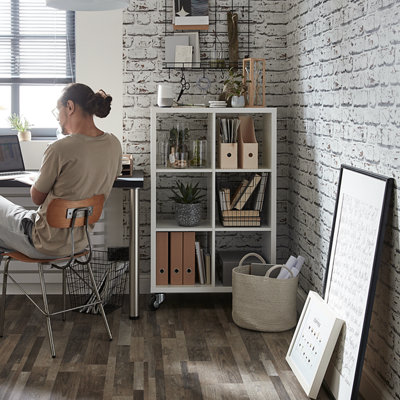 Articles