Towel radiator buying guide
Keep your bathroom towels toasty with a towel warmer
Stepping out of the shower or bath into a warm towel or robe is one of life's little luxuries. Not only does a towel radiator make this a reality in your home, but they're also a great multi-functional addition to your bathroom. They're ideal for drying towels – perfect if you've a large family – and add extra warmth to your bathroom helping to keep dampness at bay. Contemporary designs can also create an attractive feature that you'll be happy to have at the centre of your room.
Towel radiators can also be called towel warmers, but it's worth knowing that they work in a slightly different way to conventional radiators. Whilst they can efficiently heat a small en-suite bathroom or cloakroom, you'll want to keep a radiator as your main source of heat in a larger room.
All B&Q towel radiators are pressure tested and heat output tested to European standards, so you can be confident you're making the right choice.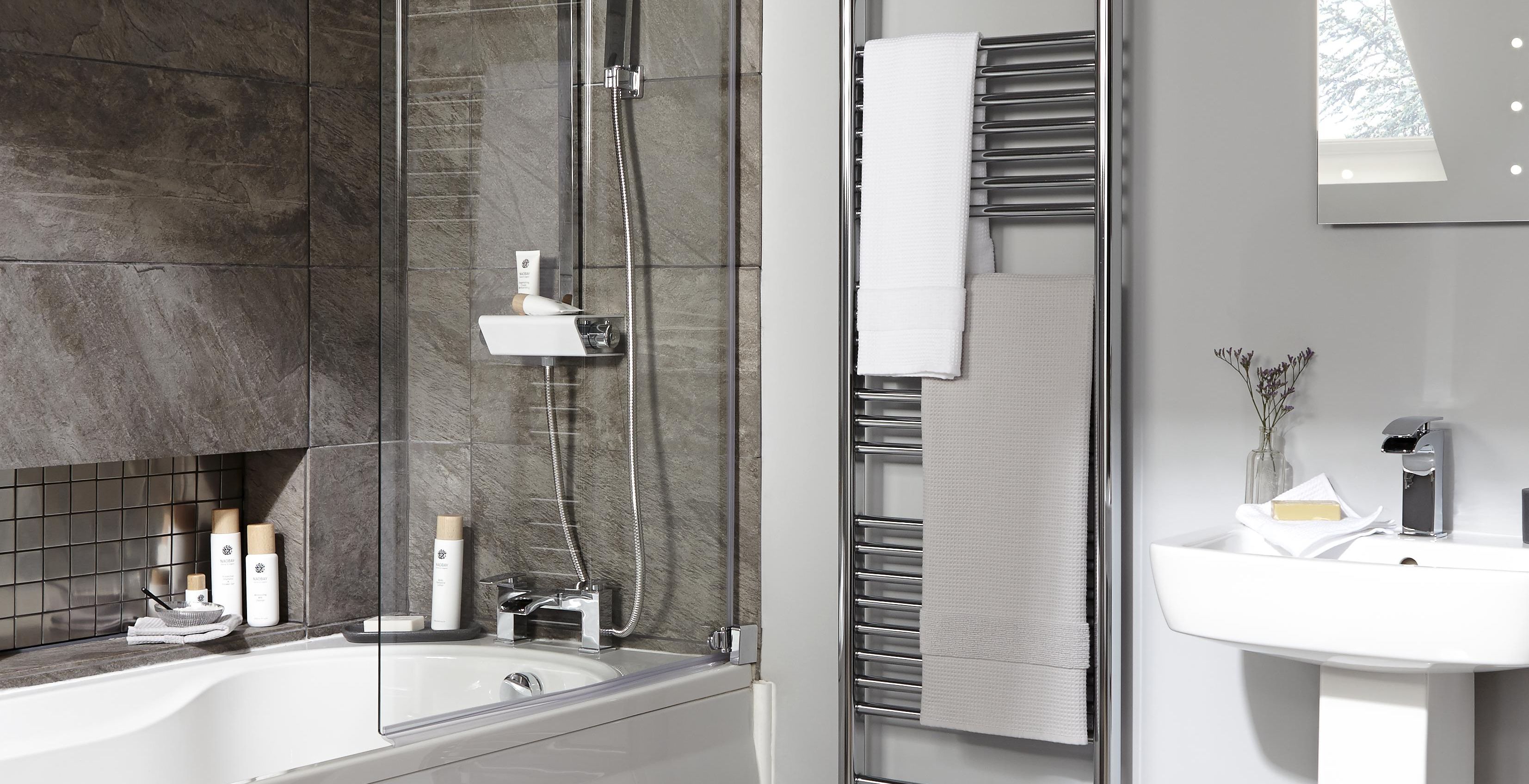 Articles