Get the look: Santini Gloss Anthracite
Find inspiration with our Santini Gloss Anthracite room set. Dark colours combined with sleek lines, integrated storage and trendy accessories.
For a high-impact look with maximum character, our Santini Gloss Anthracite Slab kitchen is bold and dramatic, softened by design-led curves. Create a multifunctional room with an adjoining desk for a space to be enjoyed all day.
Whether you like every aspect of this room set, or just one accessory has jumped out at you - we want to make it easier for you to recreate what you see.
Shop Santini Anthracite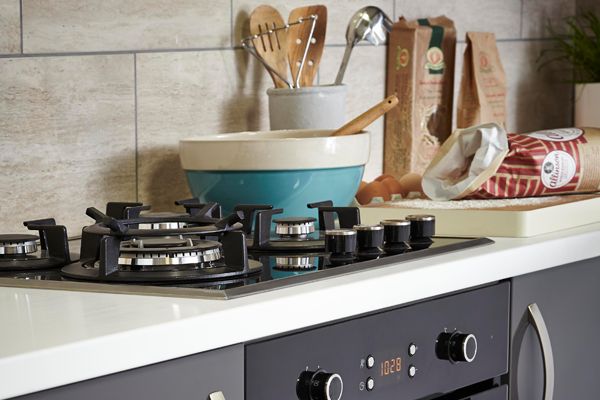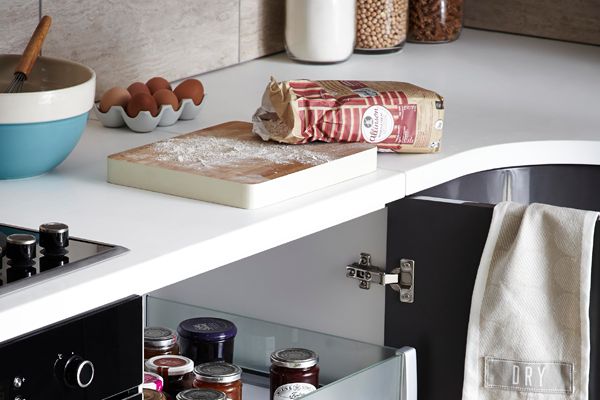 Complete the look of your kitchen by using accessories and finishing touches, such as wire fruit baskets, wooden utensils and kilner jars for coffee and sugar.
This kitchen's dark finish is bold and minimalistic. So, make the most of your storage options and neatly tuck away food and utensils using integrated storage, to ensure that your kitchen maintains smooth and clutter free.
If you don't have room in your home for an office, why not create an office space in the kitchen using a thin plank of wood and a stylish chair? The kitchen isn't just a place to cook, it's also a space for entertaining, working and living.
Shop kitchen storage & accessories