Get the look: Santini Gloss White
Find inspiration with our Santini Gloss White room set. Smooth surfaces, integrated appliances and cool gadgets allow for a modern and stylish finish.
Our Santini Gloss White kitchen combines simple lines with a smooth gloss finish for an ultra-minimalist look, whilst soft grey tones, sleek handles and masculine touches complete the look.
Whether you like every aspect of this room set, or just one accessory has jumped out at you - we want to make it easier for you to recreate what you see.
Shop Santini Gloss White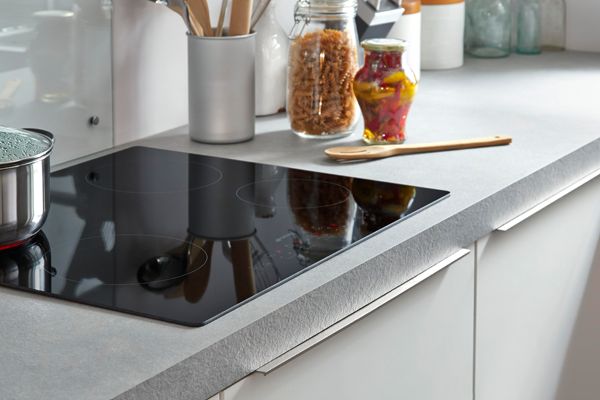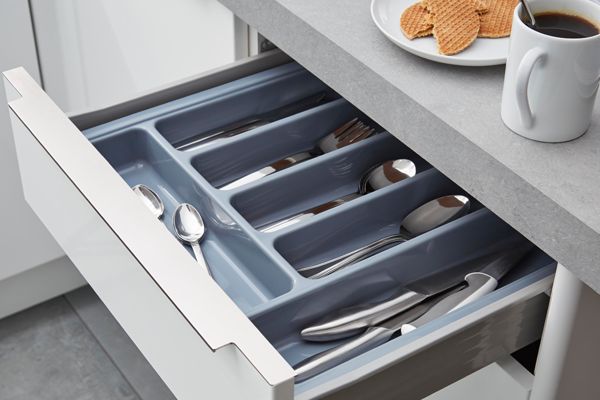 This kitchen's ice-white finish is contemporary and minimalist. So, make the most of your storage options and neatly tuck away cooking utensils to ensure the room maintains its sleek style. Complete the look of your kitchen by using accessories and finishing touches, such as cutlery trays, knife blocks and kilner jars.
Use wall art, attractive lighting and plants to give the room some personality. This modern kitchen looks great with a couple of simple photographs on the wall, artificial plants on the windowsill and two grey bar stools on the peninsula for a makeshift breakfast bar.
Shop kitchen storage & accessories