Create Your Own Fireplace
Create your perfect fireplace to keep you warm and cosy in 3 easy steps. Pick your fire, surround, hearth & back panel and any accessories. Our fires buying guide will help choose which one is most suitable, depending on your chimney type.
Fires Mix and Match Top Image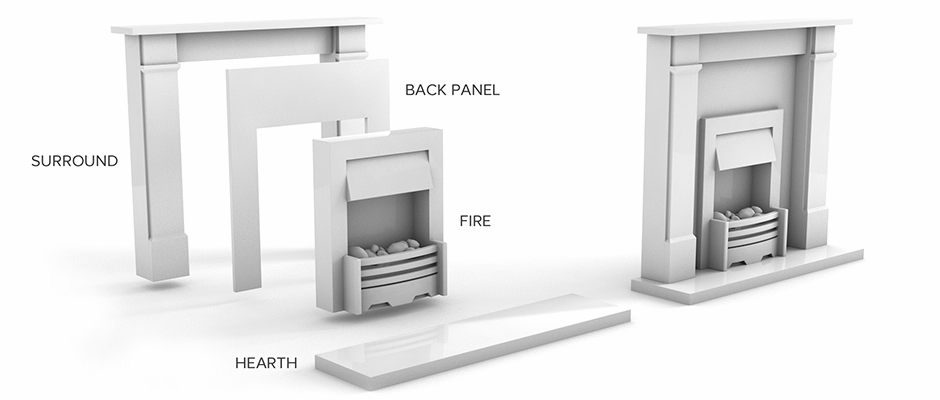 ---
Step 1: Choose your inset fire or stove
When choosing your fire you'll want to consider what fuel type you'll be using. If you're using gas or wood burning stoves you'll need access to a chimney with good ventilation, take a look at our fires buying guide for more information. If you already have a fuel burning fireplace with access to a well ventilated chimney then you can shop our surrounds, hearths, fuels and accessories.
---
Step 2: Choose your surround
Shop the range of fireplace surrounds available in wood, marble and other finishes. Some surrounds include either a hearth or back panel so it's important to consider this when buying.
---
Step 3: Choose your back panel & hearth
Some surrounds include a hearth and back panel so it's good to check beforehand. Shop our hearths and back panels range to create your perfect fireplace or take a look at our matching hearth and back panel sets.
---