Connecting Children to Nature at B&Q
Many B&Q stores have been helping local families to connect with nature by organising kids activities.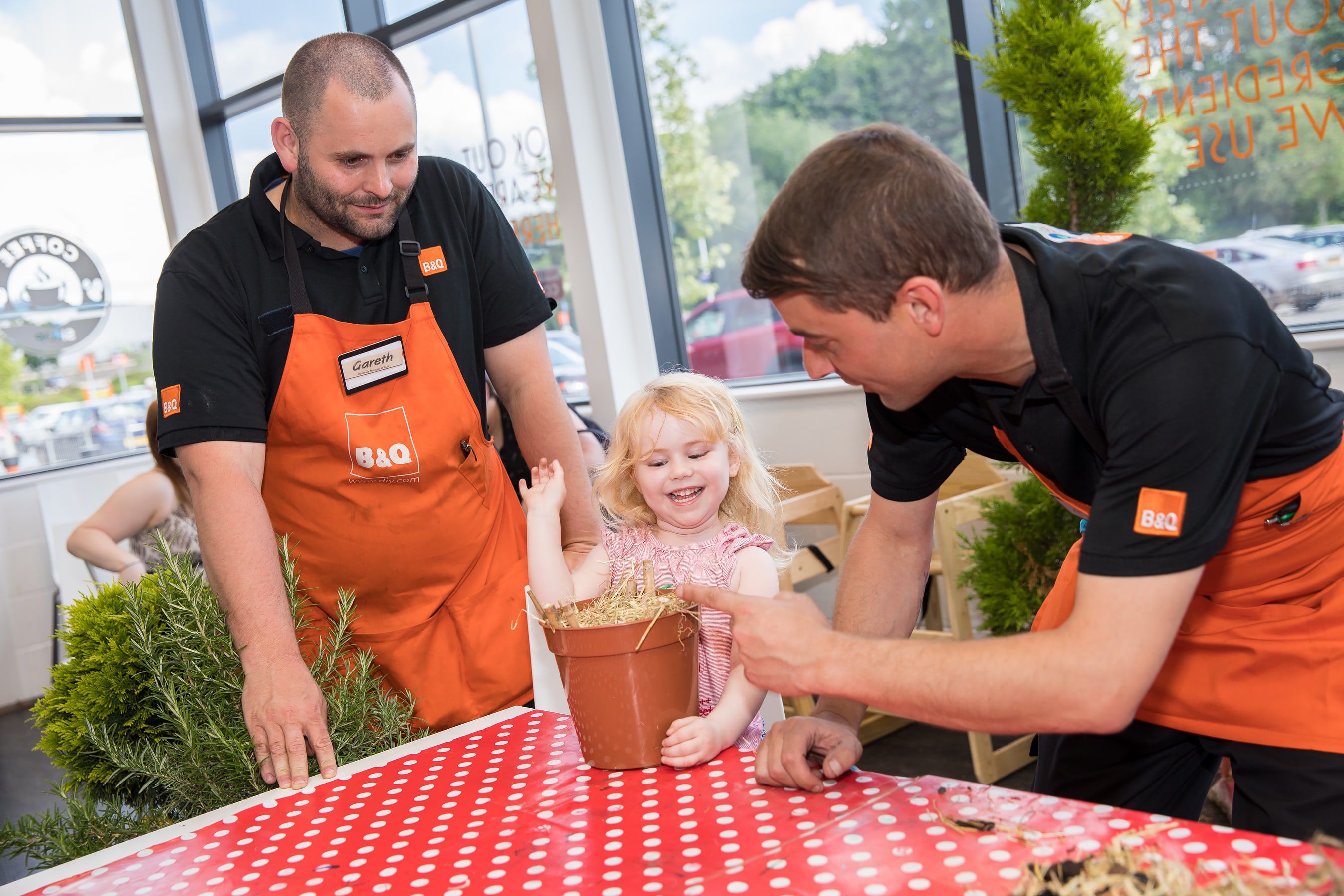 Many B&Q stores have been helping local families to connect to nature by running activities this summer. Children have been making bug houses in B&Q Milton Keynes as well as simple bird feeders, key actions identified in The Nature of Gardens report launched in April 2017, 'Pop up a bird café' and 'Give Wildlife Some Shelter'.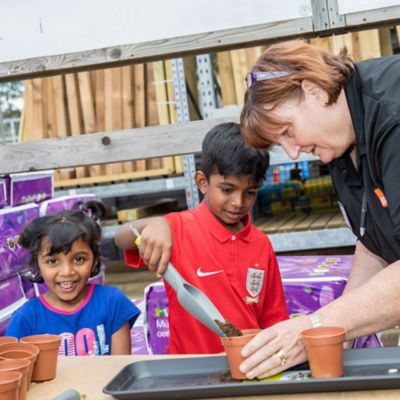 To 'Max Out the Green', pumpkin seeds were planted by children in over 300 stores during the May half term – and will be encouraged to come back to their local store in autumn half term with their pumpkins before carving for Halloween. Growing more plants supports nature as well as making our gardens more vibrant and green for us to enjoy.
Children from Buckinghamshire visited B&Q's Milton Keynes store, to learn how to make a bug hotel, create a simple bird feeder and plant a herb garden.
In July, children got creative and painted pots, ready to fill with flowers that support bees and butterflies.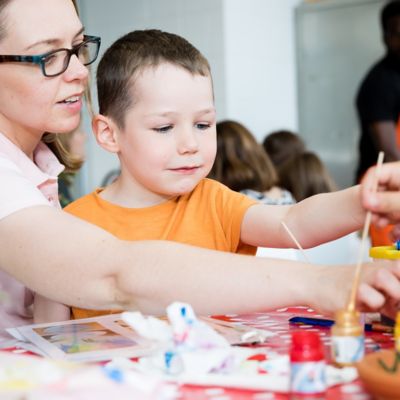 In August, children will be invited to plant pots with crocus corms and peat free compost. Crocuses are great for bees because they flower so early in spring, providing a much-needed meal when bees become active on sunny days. 'Plant for Pollinators' and be a 'Nature Savvy Shopper' are two more of the Top Tips from the Nature of Gardens Report.
"By identifying ten key actions that will help wildlife in UK gardens, The Nature of Gardens report shows how easy it is to connect with nature", Rachel Bradley, B&Q's Sustainability Manager explained. "These activities are demonstrating just how fun and accessible the actions can be. We've chosen projects that will work on balconies and courtyards as well as larger gardens. The excitement that children experience when they see birds and butterflies that they have encouraged demonstrates that we can all benefit from bringing wildlife closer to home."
One Planet Home