easyGrow™ and the circular economy
easyGrow is a range of bedding plants from B&Q which uses waste products as a growing medium as well as recyclable and reusable packaging.
easyGrow™ is a new range of B&Q bedding plants using innovative Teabag Technology™.
Instead of using peat, which is non-renewable, as conventional products do, easyGrow™ uses coir (a waste product from coconut husks) as a growing medium. This way, nutrients from the coir are restored when the plants are put in the soil and further if consumers compost plants after they enjoyed them. This creates a biological cycle.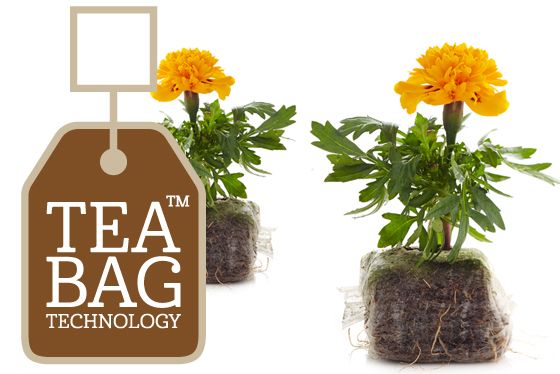 For the packaging, easyGrow™ uses trays made from recycled plastic as packaging, and consumers can reuse the trays, creating technical cycles. This is in contrast to the styrofoam packaging of previous bedding plants that ended up in landfill.
In addition, easyGrow™ also has advantages for the consumer: as the plant's soil is contained in teabag material, the plants are easier to plant and roots are prevented from breaking.
One Planet Home