B&Q's distribution centres
How B&Q reduces distribution mileage.
B&Q sells over 40,000 products sourced from all over the world – and most will reach our stores and customers' homes via one of our distribution centres (DCs).
In 2011, B&Q started to dual locate products in a north and south DC which helped to reduce distribution mileage.
In 2013, a new container reloading system was introduced with stock backhauling to regional distribution centres, saving 217,000 miles.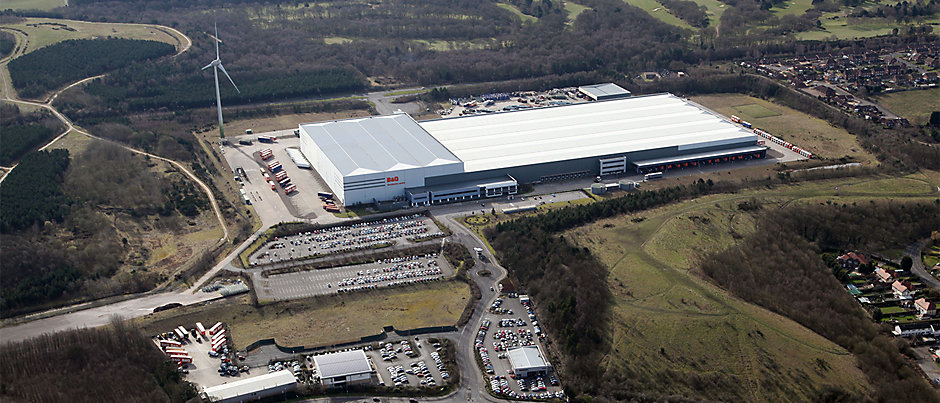 We have introduced solar panels to our distribution centres, part of a £50M investment in renewable energy by Kingfisher.
Our distribution centres also play an important role in increasing our recycling rates. Many waste items are now sent back to the distribution centres in what would otherwise be empty trucks. At the distribution centres, the waste is sorted and consolidated. It is then collected by recyclers – more efficient than collecting from each store individually. This makes it feasible to recycle many more types of material.