Eco-Learning Store: B&Q Merthyr Tydfil
B&Q's first eco-learning store opened in Merthyr Tydfil in 2014 featuring a range of new sustainable initiatives
B&Q Merthyr was the first retail store in the UK to install an innovative 'Transpired Solar Collector' system which provides renewable heat, significantly reducing the heating energy consumed and carbon footprint of the store.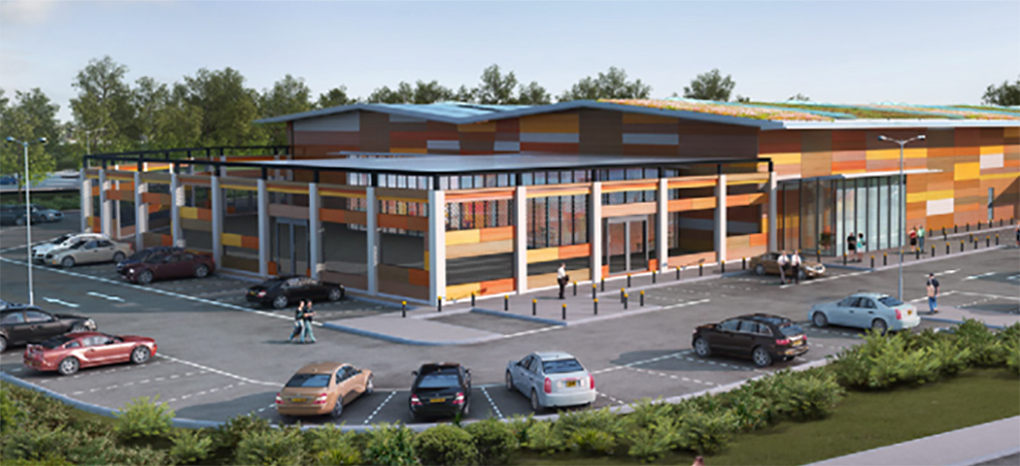 Other key design features include:
LED lighting both internally and externally
Ecologically diverse plant rich green roof to enhance biodiversity
Grasscrete in place of tarmac on certain parts of the car park allowing water to soak away and grass to grow
100% sustainable timber use in construction and equipment
23% reduction in embodied carbon relative to industry bench mark standards for similar retail developments
50% water consumption provided by rainwater harvesting system
Locally procured materials to reduce transport carbon emissions and benefit the local economy
90% of construction waste diverted from landfill
The building achieved a BREEAM rating of "outstanding" and a band A Energy Performance Certificate Rating.
At the Property Awards in 2015, B&Q Merthyr was recognised for Sustainability Achievement.