B&Q removes Neonicitinoids from flowering plants
B&Q are removing Neonicitinoid pest control from the cultivation of all flowering plants we sell.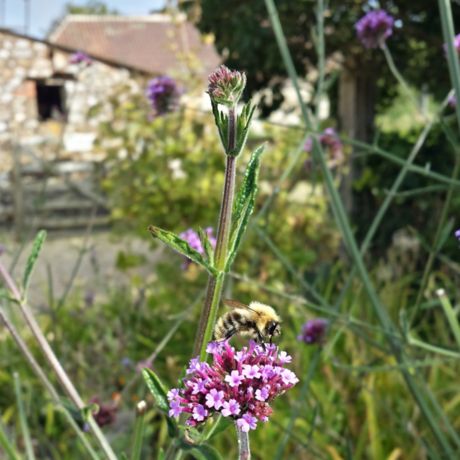 As part of B&Q's commitment to protecting Britain's wildlife, in 2013 we reviewed the use of neonicotinoid pesticides in our garden chemical products
Because of the findings, and ahead of EU restrictions, we withdrew all pest control products containing the three neonicotinoids of most concern with regards to the decline in bee population in the UK: imidacloprid, thiacloprid and clothianidin.
We are now able to confirm the next step in our journey to support pollinators. We will ensure that none of our flowering plants will be grown using any of the nine neonicotinoid chemicals. These plants will be on sale from February 2018. This goal has been achieved by working closely with our plant suppliers.
The announcement comes on the launch of our new report, 'The Nature of Gardens', that examines how gardens can be good for nature and how that can be good for us. Though gardens in the UK are changing, every outdoor space, no matter its size, can deliver benefits for wildlife. The report also examined people's attitudes towards supporting and engaging with wildlife and the environment, seen through the lens of gardening, with a focus on what prevented them doing more.
One Planet Home