Addressing transit packaging
We work with our suppliers to reuse materials - such as timber bearers delivered to stores.
B&Q is working to reduce the environmental impact of transit packaging – used to ensure that products reach our stores in good condition.
A good example of this is working with our suppliers to reuse materials. Many deliveries arrive in our stores on timber bearers. Doors and sheet timber are two examples of products delivered in this way. These bearers were being treated as single use and were added to B&Q stores' recycling streams once they reached our stores.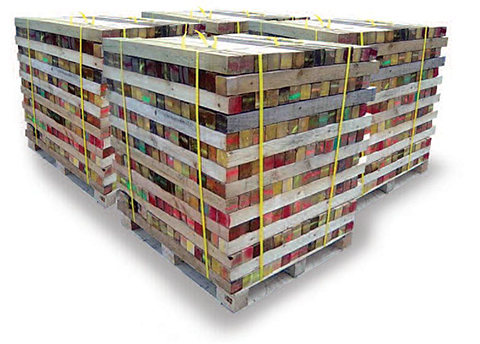 A solution was developed with our suppliers. Stores now collate these bearers in their back yards and the vendor simply collects them for reuse. In the first six months of operating this scheme, 13 tonnes of wooden bearers were reused.
Reusing is preferable to recycling as no processing or waste is generated. The scheme also helps to keep costs down.
We've also introduced a scheme to reduce the number of single use pallets.