Relaxation looks different to everybody – for some it's throwing an alfresco dinner party, for others it's curling up with a cherished novel. No matter what helps you unwind – we've got everything you need to make the most of your outdoor sanctuary. From garden furniture with hidden storage, to barbecues that cook on both gas and charcoal, it's time to enjoy your garden.
---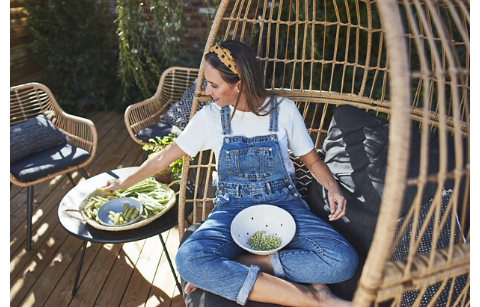 Outdoor living
Get outside and take pride in the garden you've created. We've got advice on choosing furniture for your outdoor space, as well as picking the best barbecues and garden heaters.
Find out how to make yourself a tranquil corner, store away furniture and arrange the perfect seating area for a garden gathering.
---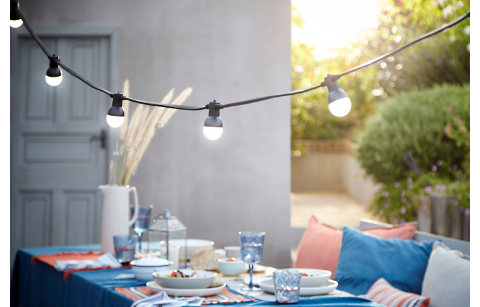 Outdoor lighting & power
Illuminate your outdoor space. Exterior lighting can keep your garden secure, light up a pathway or simply make your flowers and garden furniture glow.
Looking for a permanent solution, or ones that can be put up and taken down as and when you need them? We'll explain all the options available, as well as how to fit outdoor lights.
---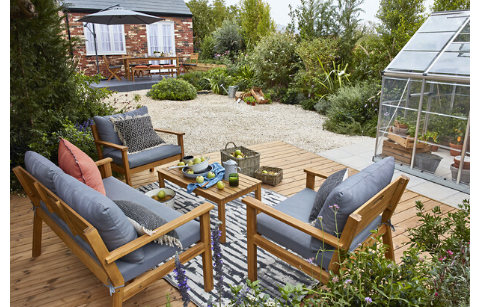 Garden design & planning
Peaceful or playful? Big or small? Family fun or quiet relaxation? We're here to help you plan and create the ideal outdoor space to suit your needs.
Whatever the current state of your garden, a little bit of inspiration and planning can go a long way. Read our articles for advice on how to transform your garden into the botanical bliss that you've always dreamt of.
---