EstimatorXpress – Estimating & Quoting software
Produce your estimates and quotes quickly, easily and accurately using EstimatorXpress – the professional estimating software tool for builders and developers.
EstimatorXpress is suitable for estimating extensions, new builds, renovations, lofts and all other domestic building projects. Plus, there are specialist editions for plumbers, roofers, groundworkers, plasterers, decorators and brick & block contractors.
Produce accurate estimates for building jobs in half the time and your quotes will look so professional you'll be difficult to compete with.

Book an online demo with one of the HBXL demonstrators. They'll guide you through the software over the web to see how they can help your business. Call 0845 1234 096 or Email: tradepoint@hbxl.co.uk


✔ Simple to use – just enter dimensions into drawings

✔ Accurate – no guesswork required

✔ Quotes that will impress your customers

✔ Cost your jobs using up-to-date prices

✔ Multiple editions for different trades

✔ 1st class support and advice





Find out more about the different trade editions and what each pack covers here.
Buy Online from HBXL >.
Prices small maintenance & non-structural refurb' jobs. Suitable for maintenance contractors & handymen/women.
£299 Ex-VAT

Buy Online from HBXL >.
Prices all types of domestic roof construction and roof renovations. Suitable for roofers and tilers
£299 Ex-VAT

Buy Online from HBXL >.
Prices all groundworks including foundations & footings, plus landscaping. Suitable for groundworkers & landscapers
£299 Ex-VAT
PlansXpress - Plans & Designs Software
This is the first CAD software designed exclusively for tradesmen. No drawing skills are needed to create professional plans and elevations. Make plans suitable for planning applications, building regulation submissions, and room and services layouts.
Plus, with PlansXpress and EstimatorXpress you can produce plans and estimate the cost of the job with just one click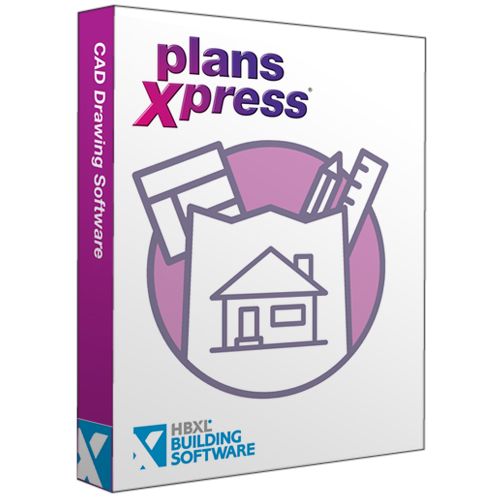 Buy Online from HBXL >.
CAD software for builders & developers.Create plans suitable for planning apps & Building Regs
£719 Ex-VAT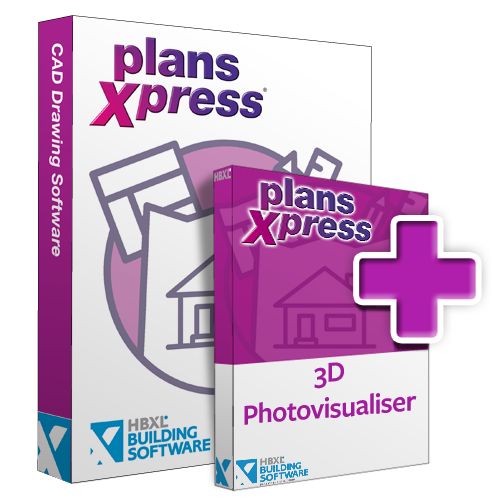 Buy Online from HBXL >.
CAD software for builders & developers. Combine PlansXpress & 3D PhotoVisualiser to create plans & 3D models
£809 Ex-VAT
Rapid Take-off & Estimate Kit
The Rapid Take-off & Estimate Kit
combines the power of EstimatorXpress and PlansXpress, allowing you to take off customers' plans and trace over them to do your take-offs as well as professional, business-winning estimates. These two packages work seamlessly together to price your plans automatically. Also included within the Rapid Take-Off & Estimate Kit is the EstimatorXpress Quick Quote plug-in which allows you to create estimates ultra-fast from 3D estimate templates of new builds, extensions, garages & renovations. Simply choose your template from the tweak dimensions, refine your specification and create your estimates in just moments with all the detail & accuracy you can expect from EstimatorXpress!
Buy Online from HBXL>
£1,350 Ex-VAT
Health & Safety Xpert - Software
Health & Safety Xpert is a useful software package that presents the hazards relating to each individual job, suggests control measures and produces all the relevant paperwork. Reduces time spent producing paperwork such as Risk & COSHH assessment, method statements, policies, permits and more. Plus, it regularly updates when legislation changes.

Buy Online from HBXL>
Keep up-to-date and legal with health & safety paperwork For all tradesmen
£629 Ex-VAT



Find out more:
1.) Call today on 0845 1234 096
2.) Or email  tradepoint@hbxl.co.uk
Services