Repair after severe strong winds
Check guttering is safe and secure
Strong winds can loosen guttering and, because of its positioning, the weather will inevitably cause wear and tear. Hips, ridges and flashings can become detached in windy weather if pointing is not maintained. This can endanger your house and the surrounding areas.
When the storm has subsided, check guttering from the ground with binoculars or walk around your home's exterior inspecting for signs of damage. You can also check the ground for areas that are particularly wet and slippery. This can be a sign that the guttering above is not doing its job.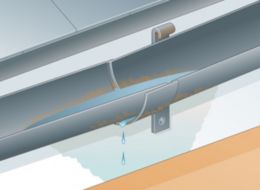 Sagging gutters
Sagging gutters could be a sign of damage to fixings which may not be holding the gutter in place anymore or the gutters could be overflowing due to blockages.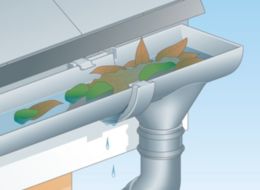 Blocked gutters
Gutters can become blocked with leaves from trees when high winds have occured, especially around autumn and winter time. This could stop the water draining through the gutter which can lead to sagging gutters.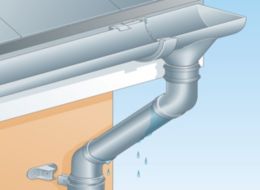 Leaking joints
A leaking joint in a gutter or downpipe can not only be annoying if all you can hear is a dripping sound but it can also make the ground surface below unsafe or can lead to damp penetration through an external wall.





Making repairs to guttering is important. Functioning guttering allows the flow of water to be directed away from your home. If water penetrates your home, woodwork can perish, mould will begin to grow, condensation forms and brickwork can erode. Damp patches quickly spread and health problems can become an issue.