B&Q Ireland homepage
Top offers

New B&Q Flyer
View now


2 for €36
Dulux Standard Coloured Emulsion 2.5 litre


€13
Leyland 10L emulsion
White or Magnolia


€4.50 each or 5 for €18
Bord Na Mona Briquettes
Brochures

For your convenience all our brochures are now available for you to view online

Brochures

Help centres

Get inspirational ideas and find practical advice for any of your DIY projects

Help centres

Store locator

Find details of your nearest store here or call 1800 818 950

Store locator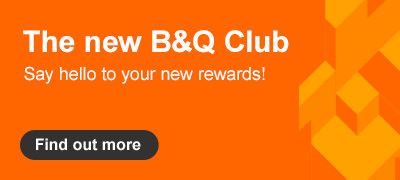 ---
Terms & Conditions:
*No1 Kitchen Retailer Kitchen Furniture Retailer by sales value, Conlumino Home Retail Research Report June 2014. Based on sales figures for cabinetry, worktops, sinks, taps, cupboards and under counter lighting in 2013.
Store Offer - Save €10 when you spend €50
Offer entitles the B&Q Club or Diamond Club card holder to save €10 off when they spend €50 or more on the following products: paint, stains and varnishes (interior and exterior), all laminate flooring, all tiles and all wallpaper (including borders) available in store to take away on the day. Tools, brushes, underlay, trims, adhesives etc are not included in the offer. Offer cannot be used for the purchase of gift cards, installation or delivery of goods. Cannot be used in conjunction with any other discount voucher or code, promotion or in conjunction with TradePoint Cards or Trade Cards, or any other discount cards (other than the B&Q Diamond Club card) such as staff discount and friends and family vouchers. Offer is valid in all Republic of Ireland B&Q stores (except concessions and cafés).
Only one offer redemption can be used per transaction. Offer valid for one transaction only. No cash alternative is available. The offer cannot be sold or applied retrospectively. B&Q reserves the right to reject any offer it deems, in its sole discretion, to be forged, defaced or otherwise tampered with. The offer is not valid on any of the B&Q partner sites. Valid between 12th – 22nd February 2016.
Offer can be redeemed by presenting your B&Q Club or Diamond Club card in an eligible transaction for the €10 discount to be deducted from the products detailed above when they total €50 or over.