One Planet Home
Current Promotions
Modern living for
a changing world
You want to know that we are doing business responsibly, and that we are safeguarding the resources of our planet for the future. The One Planet Home programme is our commitment to this, and our promise to help you make greener choices for your home.
Forest friendly
Accountability from start to finish is an important aspect of One Planet Home. With B&Q, it's easier to protect the world's forests.

We are against illegal logging
B&Q only buy responsibly sourced wood
Learn more
Business sustainability
At B&Q we're committed to making a difference.

We're proud to say that being the biggest and most successful home improvement retailer in the UK doesn't mean we have to compromise on our ethical and environmental standards.
Learn more
BioRegional: Solutions for sustainability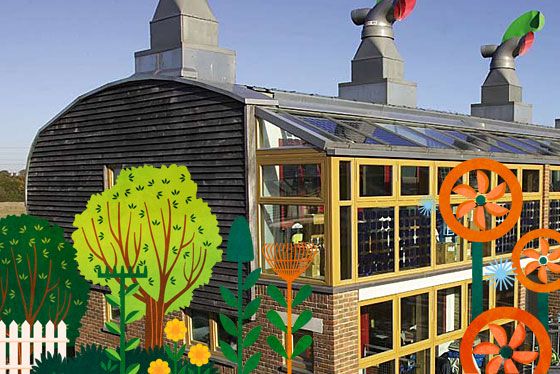 BioRegional is a charity which invents and delivers solutions for sustainability. B&Q's partnership with BioRegional helps us support progressive businesses, government and individuals to set up real life, exemplary examples of true sustainability.
Learn more
B&Q's Victorian eco house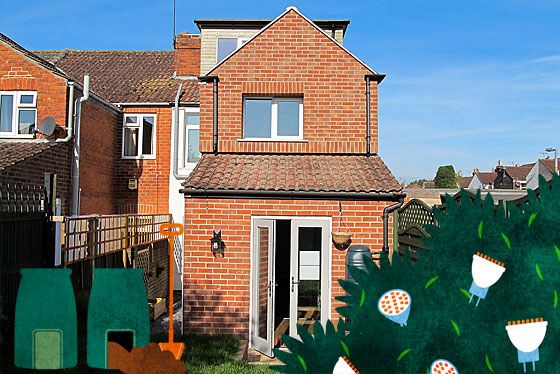 B&Q has eco retrofitted an end terrace family home built in the 1890s to achieve an estimated 69% reduction in carbon emissions and an 60% reduction in energy bills - find out how we did it.
Learn more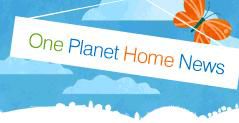 One Planet Home Sustainability Review 2014/2015
B&Q remains one of the few retailers with an operational carbon reduction goal that is in line with climate science. BioRegional is proud to work alongside a team which strives to work within planetary boundaries and achieve the stretching targets set out in this One Planet Home report.
easyGrowTM technology wins prestigious award
B&Q's innovative easyGrowTM with Teabag TechnologyTM range has been successful in reducing polystyrene waste from bedding plants and promoting peat-free growing media. The range won 'Innovation of the year' 2015 at the 2degrees Champion Awards in July.
---
Sustainable Business of the Year 2015
In April, B&Q were awarded 'Sustainable Business of the Year' at the 2015 Energy and Environment Awards and was commended by the judging panel for it's "bold decisions" in the field of sustainability.

---
Withdrawal of Imidacloprid
Neonicotinoid chemicals are active ingredients in many garden pesticides. Imidacloprid is a neonicitinoid that has been identified as a potential threat to bees in the latest scientific research. At B&Q, we have decided to withdraw from sales a lawn grub pesticide containing Imidacloprid.
---
Queens Award
B&Q has been honoured with the UK's most prestigious business award, the Queens Award, for its work in creating a more sustainable business and helping people improve the sustainability of their homes.