Create your outdoors oasis with our inspirational ideas
The balcony can often be overlooked when it comes to thinking about creating an outdoor space. But don't just ignore it or use it as a dumping ground for toys, bikes or other clutter. With the least amount of effort, even the smallest area in the busiest of cities can be transformed into an oasis of calm and relaxation.
It's simply a case of making the most of your space. And by choosing the perfect plants and pots, as well as the ideal furniture, you can turn your balcony into a small but perfectly formed area that's inviting and enhances the experience of your home.
Take a look through our guide and be inspired by some of the changes you can make – they're easily done, don't have to cost the earth, but can make all the difference.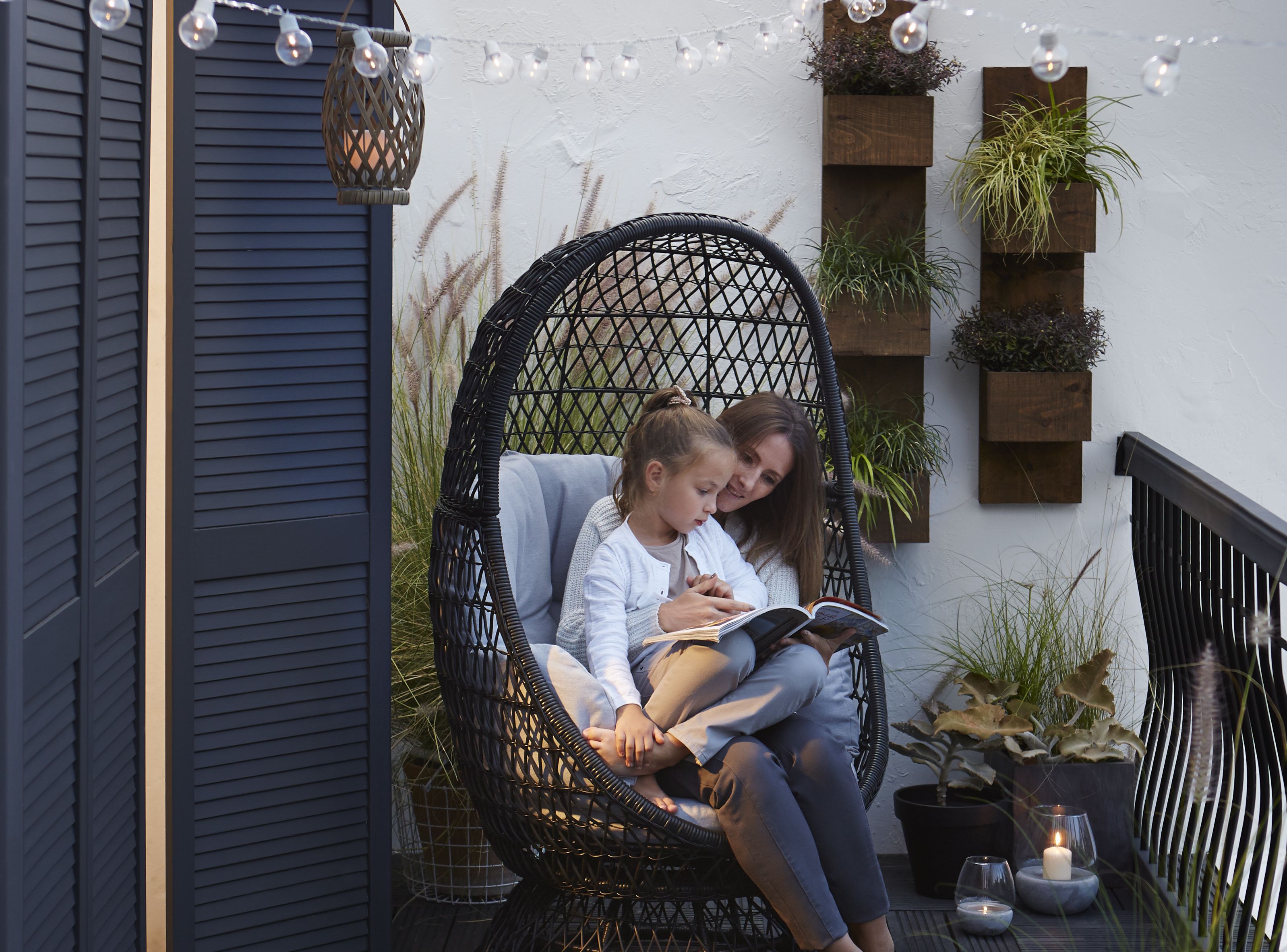 Tools & materials required
Before you begin
What do you want to do on your balcony area?
Is it for socialising with friends, using as a kitchen garden or are you more likely to sit out alone, soaking up the sun? Maybe you've got just one thing in mind or perhaps you want to have a little bit of everything going on there. Either way, when space is at a premium you can't afford to waste any, so prioritise your activities and it should be easy to allocate space to what's most important. For example, if you're a socialiser who still wants a few plants, consider placing them off the floor to ensure that your guests can move around comfortably.
And be sure to have accurate measurements - that way you'll know how much room you have to play with and won't overcrowd your space.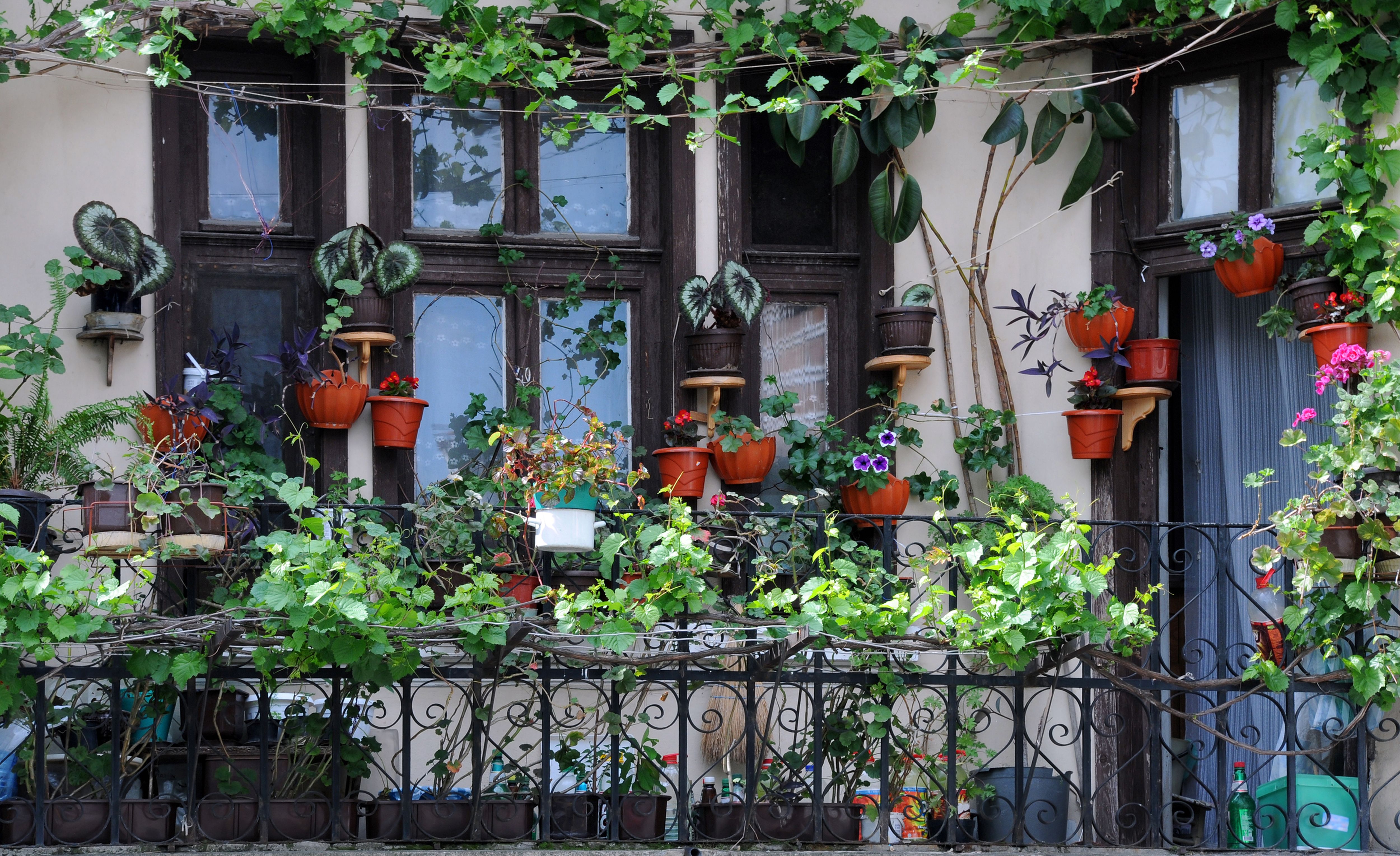 What are the conditions of your balcony?
Does your balcony get a lot of sun or is there another building blocking how much light you get? Are you on the top floor, or do you have people above you? How much light you get will impact what plants will happily grow on your balcony. Shady, enclosed areas can be filled with lush foliage plants such as ferns and hostas, while in a sunny spot you can grow a wide range of plants from the Mediterranean, like olives or palm trees.
It's not just sunlight that is a consideration when it comes to planning out your balcony – if it's very exposed to wind and rain that can also influence your design choices. If your balcony is often damp, wooden items may begin to grow algae and fungus if not treated, so be sure to protect them with suitable stains and oils. Additionally look to add further protection with furniture covers to do all you can to prolong the life of any wooden garden furniture. Alternatively, opt for metal options such as our steel and lightweight aluminium furniture ranges. Pots may need to be secured to ensure they're not blown off your balcony. Firmly stick them down with mortar, using expanding masonry bits, or tie them down with heavy-duty wire.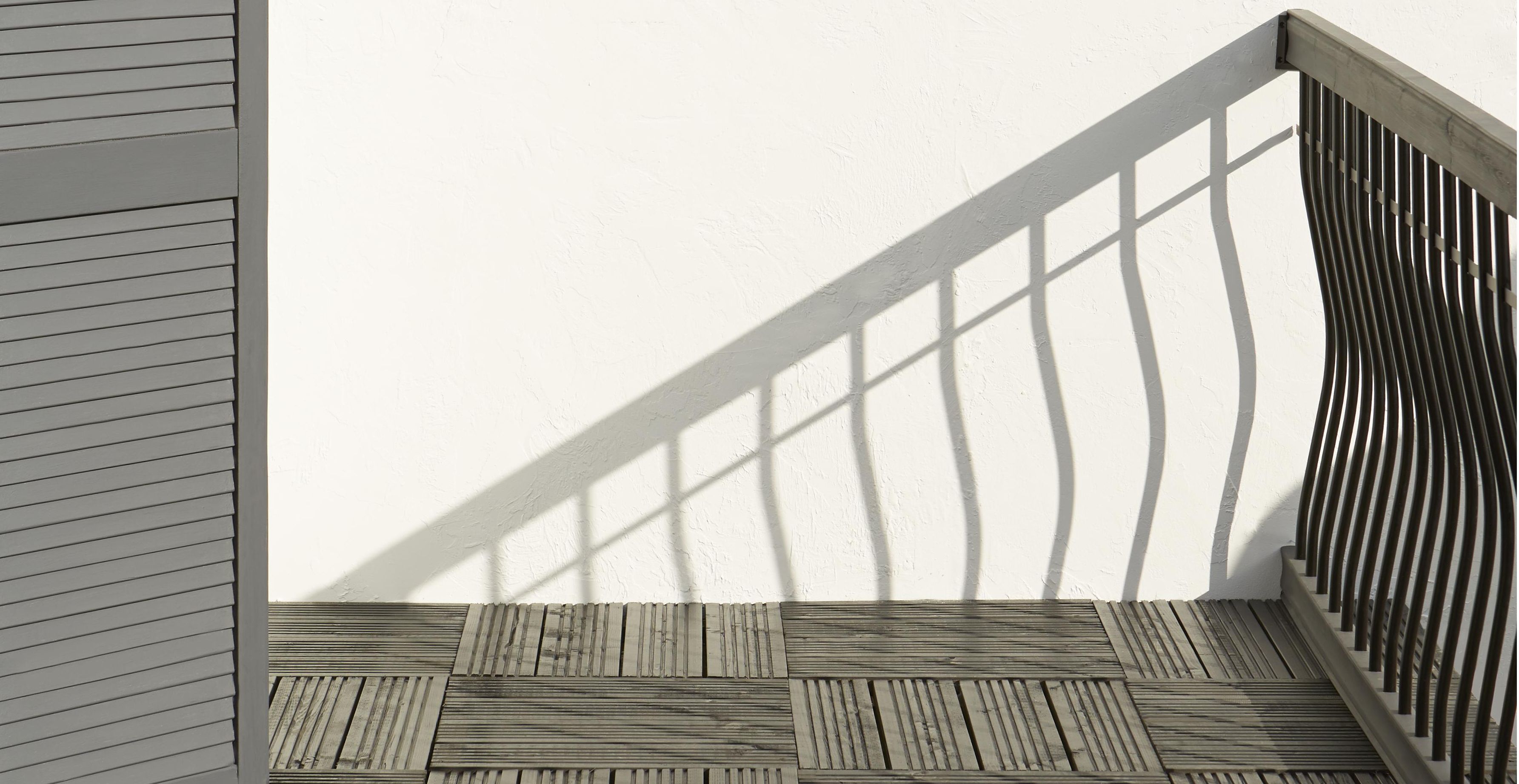 Planning
Having a compact space such as a balcony requires you to be strict about what goes where – the last thing you want is to clutter your balcony, or take up too much room with something that is a low priority. Measure the space you have and then try out different designs to see what you'd like to be included and where. Before picking the one that works best for you, make sure you've done your research and are picking items (plants especially) that will suit your space and its conditions.
Style and design
There's a lot to think about when transforming your balcony. So we've broken it down into sections, covering the basics to help you pick the right items for your space.
Picking plants
Whether you're looking for an explosion of colour, or want to be able to eat the fruits of your labour, we've got options for you and your balcony. And remember to ensure that at least half of the plants are evergreen – this will mean that your balcony will always have some greenery, whatever the weather.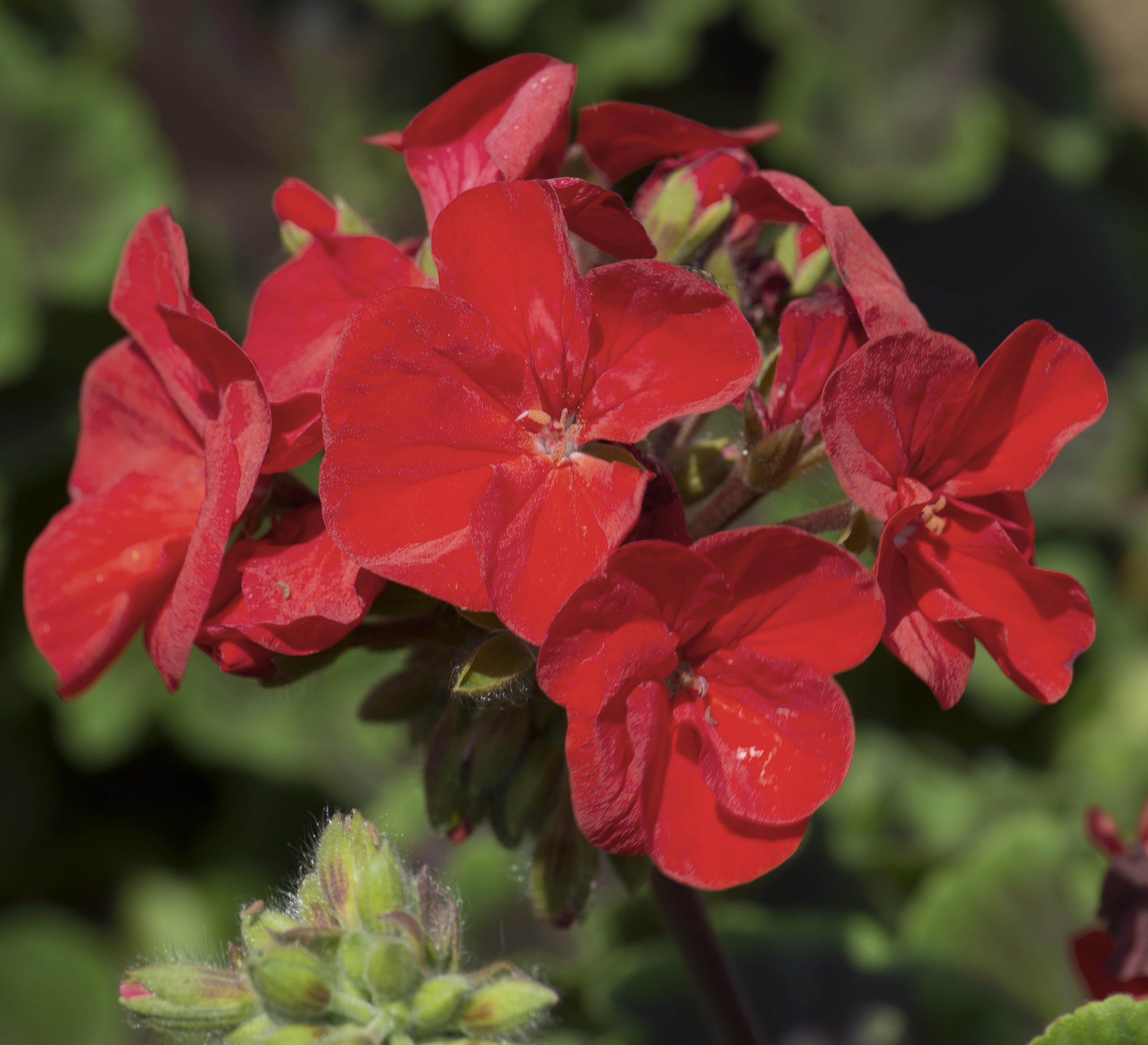 Plants for colour and texture
A pop of colour looks great amongst the muted tones of concrete, steel and glass. In summer, orange and red geraniums (pictured) work well when the weather is dry, and contrast nicely next to blue lavender which also produces an amazing scent. Or why not plant lavender with the vibrant pink of fuchsia?
Pair a brightly coloured climber with evergreen ivy and you'll have an attractive mat of leaves all year. Add trellis to your wall or balcony panel and watch as the outlines of your space soften as the plant extends upwards and outwards.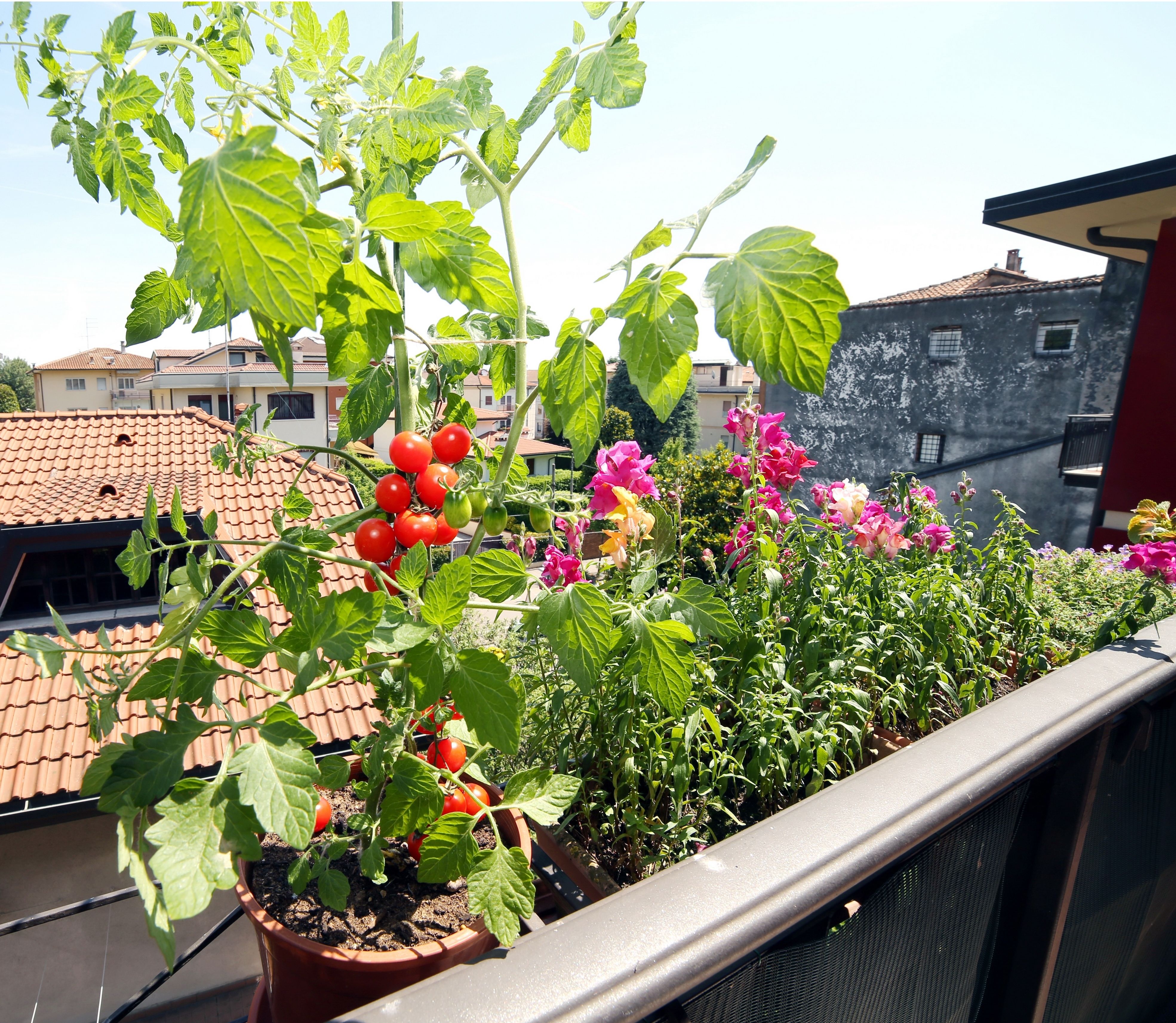 Plants that smell and taste great
If you're looking for something a little different to the usual container plants, a grapevine is an excellent idea. You can train them to grow up a wall, or some trellis, and even underneath an awning. Not only will it offer shade to a sunny balcony in the summer, you can also eat the fruit, as well as its leaves.
Laurus nobilis, otherwise known as the bay tree, has aromatic leaves that can be used in curries and Italian cooking. It has small greenish-yellow flowers in summer and grows very slowly. Hard pruning ensures it doesn't grow too big making it a great choice of outdoors pot plant.
Rosemary not only smells amazing and tastes delicious with meat or roasted vegetables, it also makes a good container plant - be sure to pot it in 
a free-draining soil mix. Rosemary grows all year round, and even flowers in the winter, so it's a great addition to your outdoor space. Why not try growing your rosemary from seed? We recommend a mini greenhouse if you're looking to grow anything from seed as this will give the plants the best start. But once they're established, the likes of rosemary and other plants like tomatoes, strawberries, courgettes and potatoes will happily grow in pots.
Shop plants and seeds
Articles