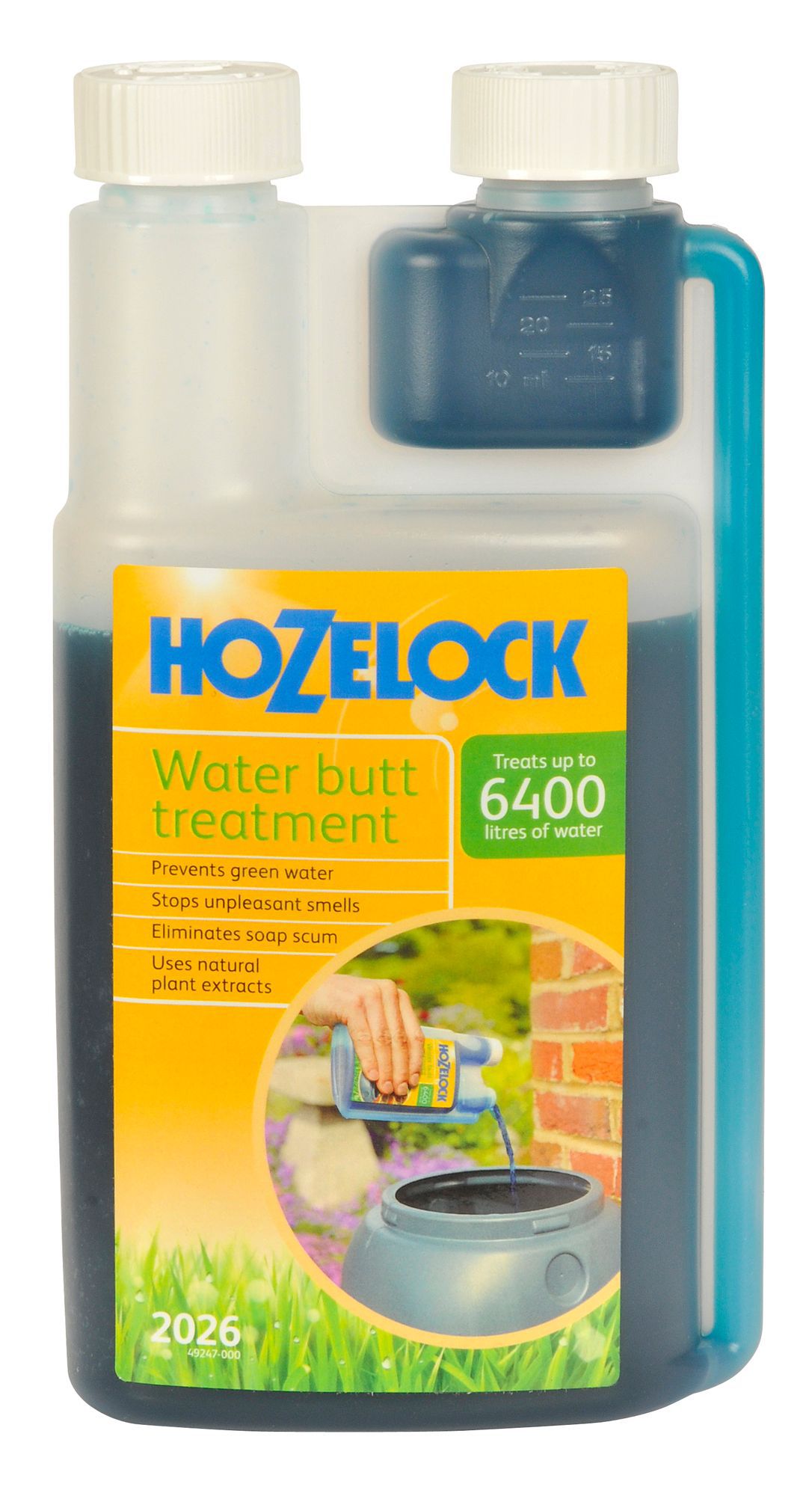 Hozelock Water butt treatment 500ml
Product details
Product information
Prevents unpleasant odours and unsightly scum whilst helping to keep the water free from slime and algae
Features and benefits
Treats 6400 litres of water
A safe non-toxic treatment for stored water
Specifications
| | |
| --- | --- |
| Brand | Hozelock |
| Model name/number | 2026 8000 |
| Product code | 5010646046633 |
great, it works, simple
All you need to know is it does what it says, and is safe.
Amazing stuff!
Does what it says on the tin best water butt cleaner on the market! The dummies that have rated this 3 stars clearly have no idea what there on about!
Very good product
Excellent product, does exactly what it aims to do. I pour the measured amount into my watering can (sprinkler head), add some water (just a little bit) to form small bubbles, and then poor this into the water butt - job done. Plants seem to really like it in the water too.
Well, it's a pretty colour...
SmashedThumbs - 6 years ago
I installed two water butts a couple of months ago, and have added this every week as directed. They are used nearly every day to water the garden (grey water, as they're connected to the downpipe) and the smell when the tap's open is horrendous! Thankfully the plants don't seem to mind, but this rather expensive additive doesn't do anything to control the smell, which it claims to do on the label.
How to review Water Butt Treatment hmmm?
SierraYankee99 - 7 years ago
I bought it, thought it quite expensive. Not sure I even need to use it as my Water Butts have tight fitting lids on and algae cant grow without light. 1 week in and my water butt water doesnt seem to smell but I cant say that's down to the treatment. What does make me wonder if it's even needed is that I have checked in 3 garden centres who all sell Water Butts and accessories (cheaper than B&Q) and not one of them stocked this treatment. Go figure.