Garden furniture buying guide
Dine and relax with our outdoor living ranges
Make the most of good weather by dining and relaxing outdoors. Whether you're having a family meal, socialising with friends or lounging in the sunshine, we have a wide range of comfortable and stylish garden furniture to help you create the perfect outside space.
So grab your front row seat for summer with our handy guide to garden furniture.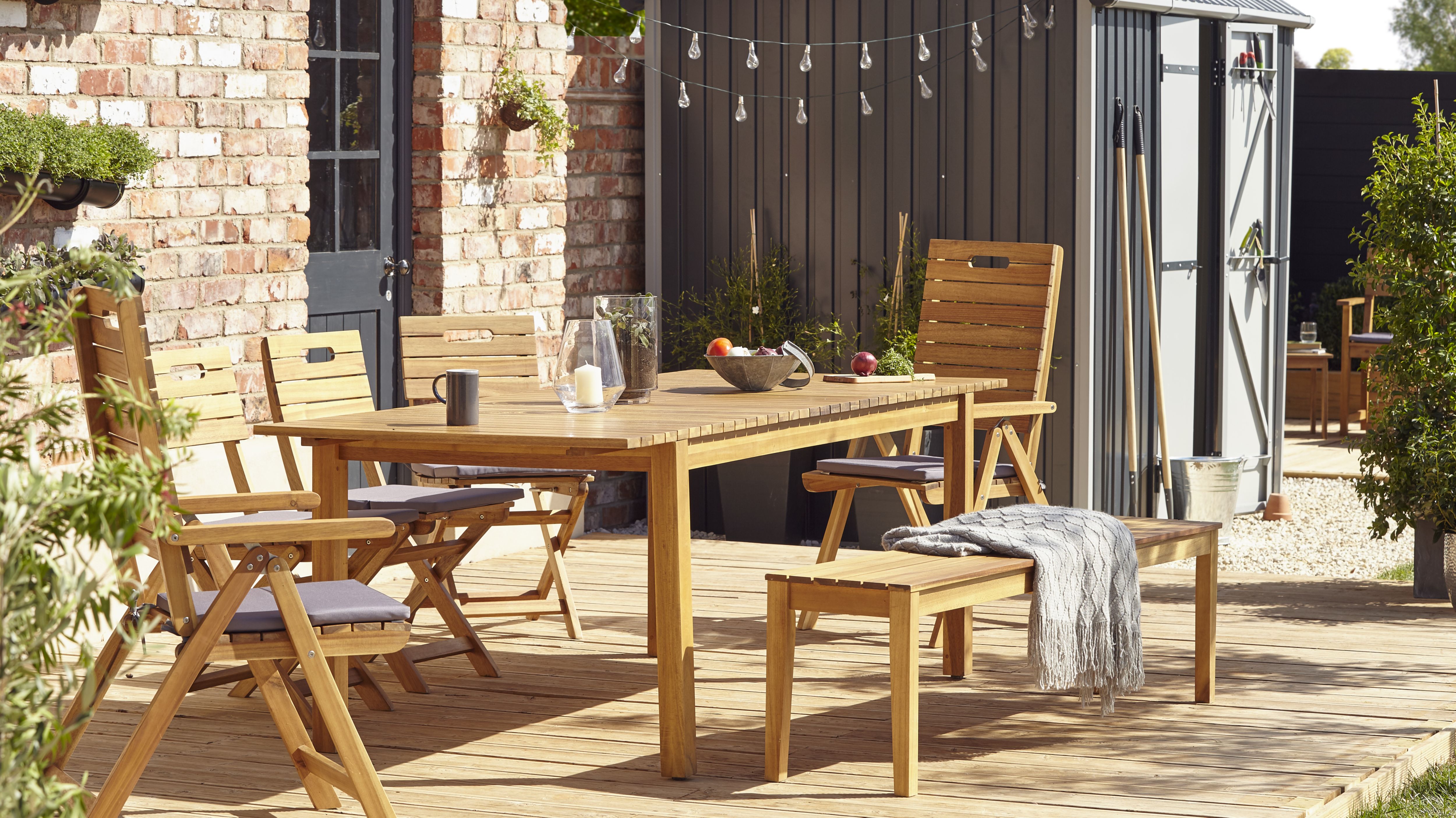 Before you begin
There are a few things to think about before buying your new garden furniture.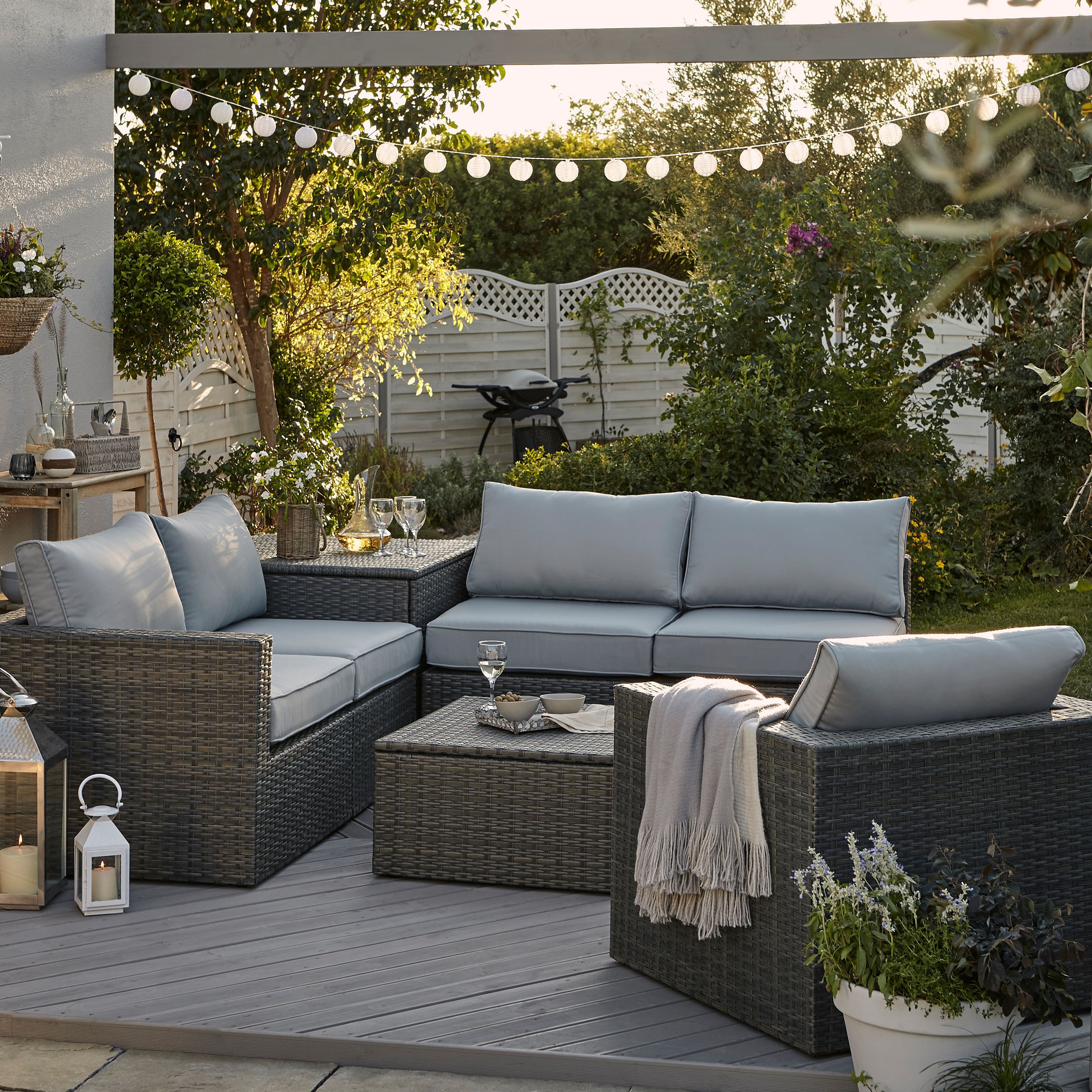 How will the garden furniture be used?
Who will be using your garden furniture and for what purpose? Are you going to be eating al fresco and so looking for a dining set? Or are you more likely to be relaxing and lounging, and so might prefer the comfort of a sofa or armchair? By understanding how you'll be enjoying outdoor living, you'll get a better sense of what kind of seating and tables you need, as well as numbers.
How much space is available?
Do you have a large garden with lots of room? Or just a balcony to work with? Whatever size outdoor space you have, we have an option to suit you. It's important at this early stage to get a general sense of available space (exact measurements might help but will only be necessary in very small spots) so that you don't end up with something that doesn't fit.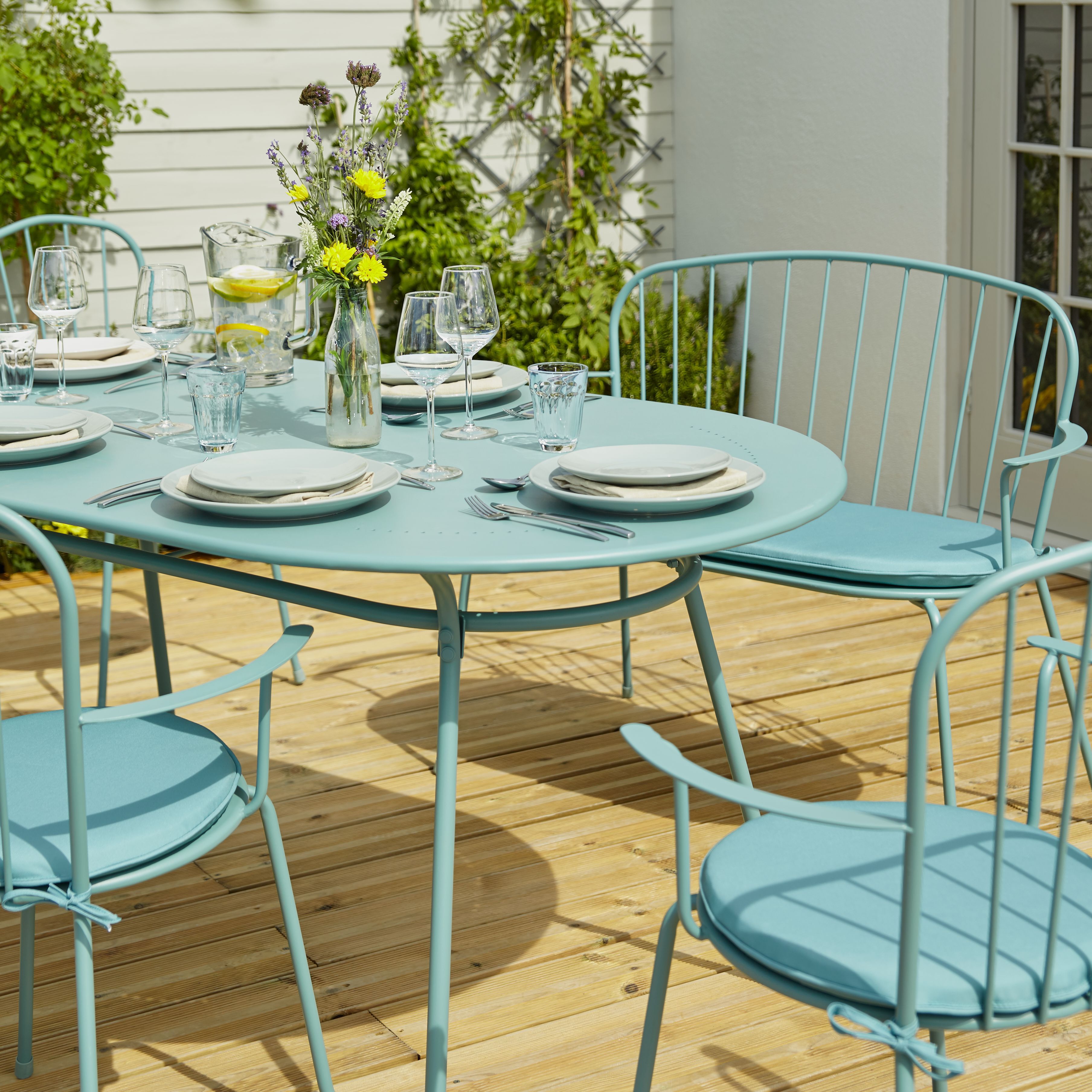 What's the access like?
How will you be transporting your garden furniture to its outdoor destination? For example, choosing a heavy, non-foldable option isn't the best choice for balconies as it'll be too heavy to get upstairs and may not fit easily through doors.
Where will the garden furniture be stored?
Don't forget to consider what will happen to your garden furniture when it's not in use – where will it live? Will it be moved or do you have plenty of space to keep it outside all year long? Certain materials are very robust at standing up to the elements, while smaller, lightweight furniture can more easily be stored in a nearby shed or garage.
How much maintenance does the garden furniture require?
Think about how much effort you want to put into to caring for your garden furniture, as some materials require more work than others. Are you happy to give it a lick of protective paint every year or are you looking for something less demanding? It's an essential consideration as you want to be able to enjoy your garden furniture for years to come.
Materials of garden furniture
We offer garden furniture in three materials: wood, metal and rattan effect.
Opt for one of these materials or combine two of them to enjoy one of 2017's hottest trends.
Types of garden furniture
From dining to lounging, our wide range of garden furniture offers something for all outdoor living.
You might need
Complement your garden furniture with a few extra bits and pieces.
Articles