See more Heating, Plumbing & Cooling
Plumbing
Plumbing


We have everything you need to make plumbing pain-free at B&Q. Choose from a variety of plumbing supplies, including ball valves, pipes and stopcocks. Ensure you have the right tools for the job and get stuck into any plumbing task that comes your way. We have plenty of pipe cutters if you need them, as well as spanners and wrenches to help you out.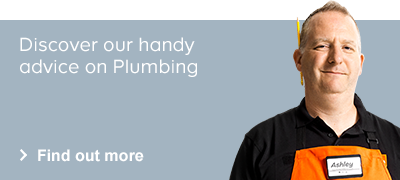 Current Promotions
How to clear blocked pipes

Keep sinks, basins and baths draining properly with our helpful advice.
---
Categories