Spiders Spider vacuum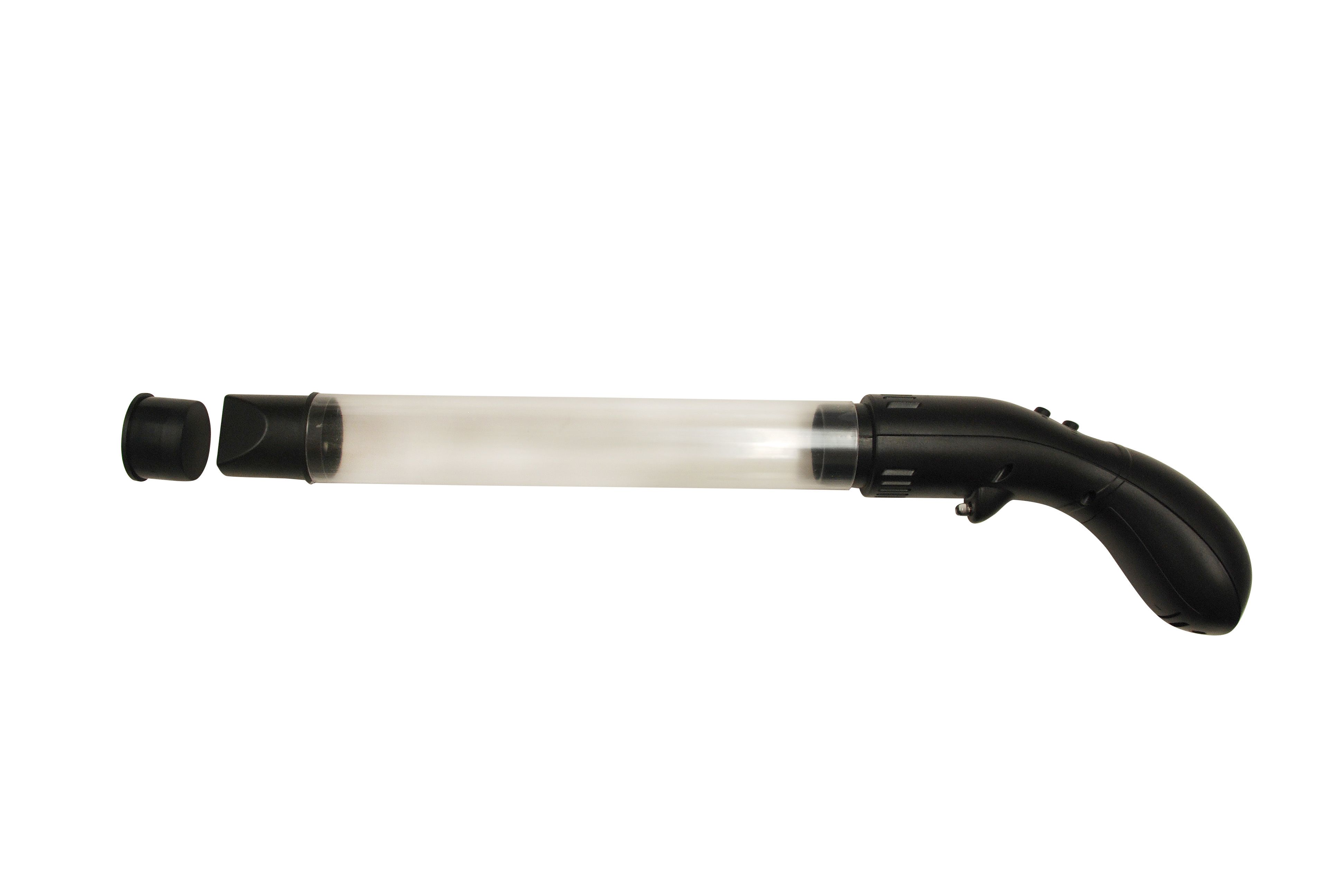 Product details
Product information
Open the battery compartment located under the handle of spider vac, insert a 9V battery (not included) and replace the cover. Attach clear plastic tube onto the end of the handle, then attach nozzle to the end of the tube. Point the tube at a 45-degree angle at the insect you wish to capture, press and hold the button marked 'ON' on the top of the handle. The insect will be sucked into the clear plastic tube without harm. Once the insect is inside the tube, hold the spider vacuum in an upright position. Swap the nozzle with the cap provided to secure the insect. The insect can be transported outdoors and released without harm. If using at night or in low light areas, use the LED light button located on the top of the handle to increase visibility
Features and benefits
Allows you to catch spiders and other crawling insects safety from your home - at arms length - without harming them. Just point the vacuum, press the button, and the battery-operated vacuum will gently capture the spider or insect
Free from harmful chemicals, this ensures child and pet safety
Easy to use - safely captures spiders at arms length
Specifications
| | |
| --- | --- |
| Product depth | 50mm |
| Product height | 383mm |
| Standard | EMC Directive |
| Location | Internal |
| Product code | 3663602556503 |
Great Gadget
Happy Grace - 10 months ago
I bought this a few weeks ago and caught a few spiders with ease. Trick is to trap first then turn on power and once spider is sucked in put on lid. Great product
This did exactly what I needed.
Happinessfairy - 1 year ago
This wasn't the biggest house spider, medium sized. Quickly caught & safely released unharmed. Battery cover is flimsy & comes off.
It's works, but it's not the best
I have caught every spider that I have pursued as of far. Ranging from small to large house spiders. The small ones are easy, as should be. But the vacuum doesn't work with large spiders. As mentioned in another review, with the large spider I had to tempt it into running into the vacuum to actually capture it. But once the spider entered the vacuum it didn't escape so all good. I would suggest practising on smaller spiders before tackling the beasty ones.
useless
The spiders crawl into a little ball and get their hair dryed while remaining where they were
Product is useless.
Colly Wolly - 2 years ago
I bought this for my son-in-law who is a builder but can't stand spiders. The principal is great. The performance is absolutely useless. Let's be fair, it doesn't need much power to vacuum a spider, but it failed miserably. Total waste of 9 quid.