How to clean and maintain your space
Get a great result with neat ideas for an easier clean
Spring might well be the season of cleaning, but there's never a bad time for a thorough clean at home. Whether you're preparing for viewings so you can move on or want a clean start in a new home when you've just moved in - cleaning doesn't need to be a chore. Whatever's driving your dream of clean, be prepared with the right tools for the job and you'll be standing back to admire the results in no time.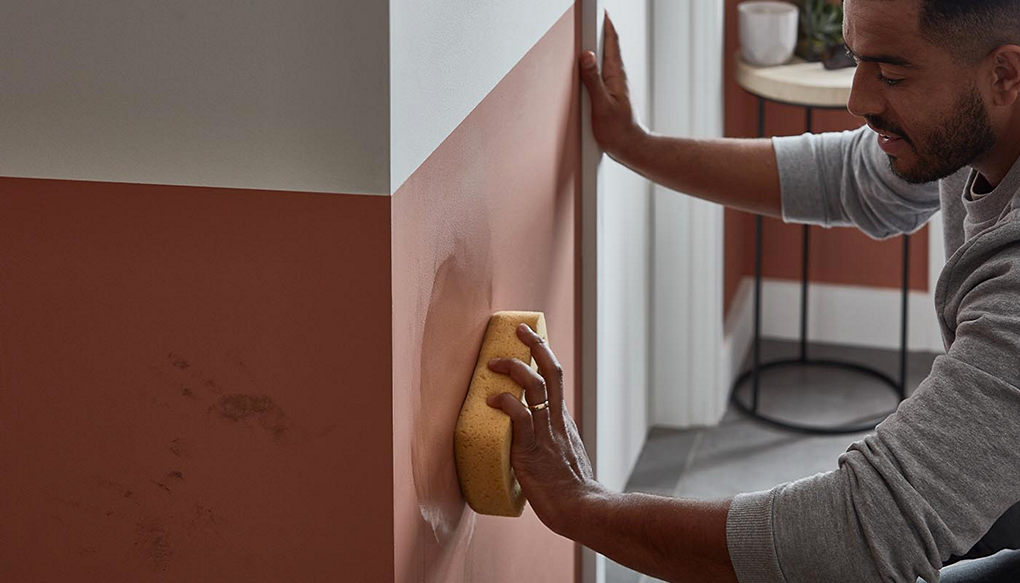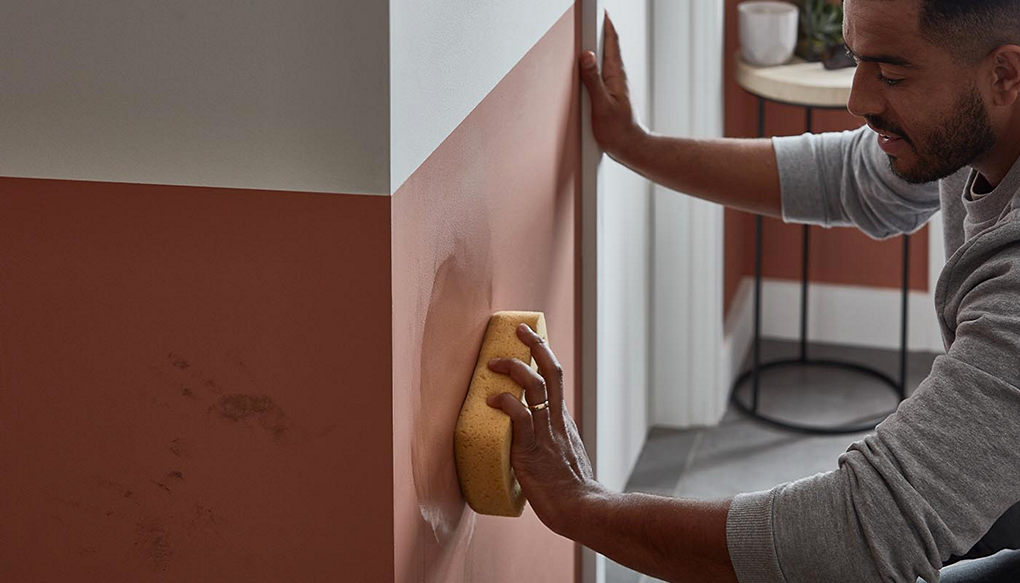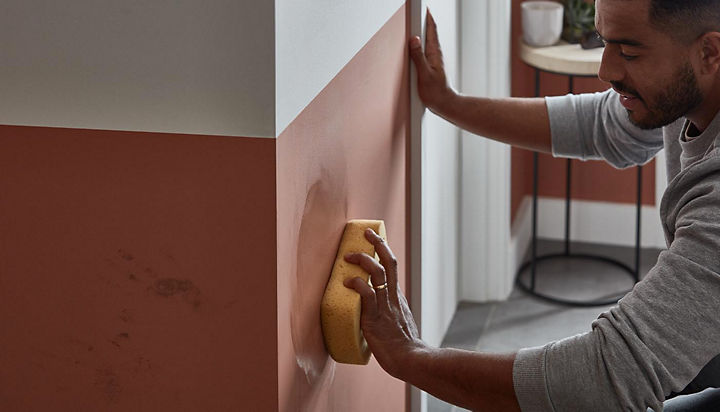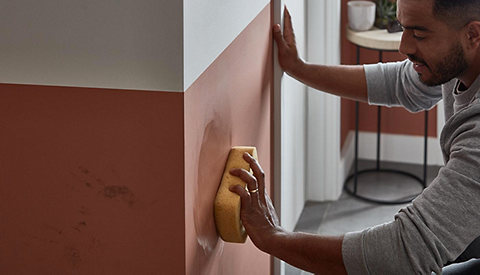 Prepare for cleaning glory
Get set for cleaning success
You'll get better results and make your cleaning jobs easier with a little preparation. Check that you're stocked up on cleaning supplies and plan the order you're going to do your jobs in.
If you're new to the joys of the big clean or are ready to replace some items in your toolkit, then don't forget to include some gloves on your shopping list. Rubber washing-up style gloves are great for most jobs, but a heavy-duty pair can also come in handy.
Check you have a pair suitable for all the jobs you have planned, especially those that use detergents or other chemical cleaners.
Stock up on cloths and brushes if you need them – or give your old favourites a wash before you start. You don't want to be spreading old dirt around the house.
Finally, turn your attention to your vacuum cleaner and empty the bag and replace the filter if it needs doing.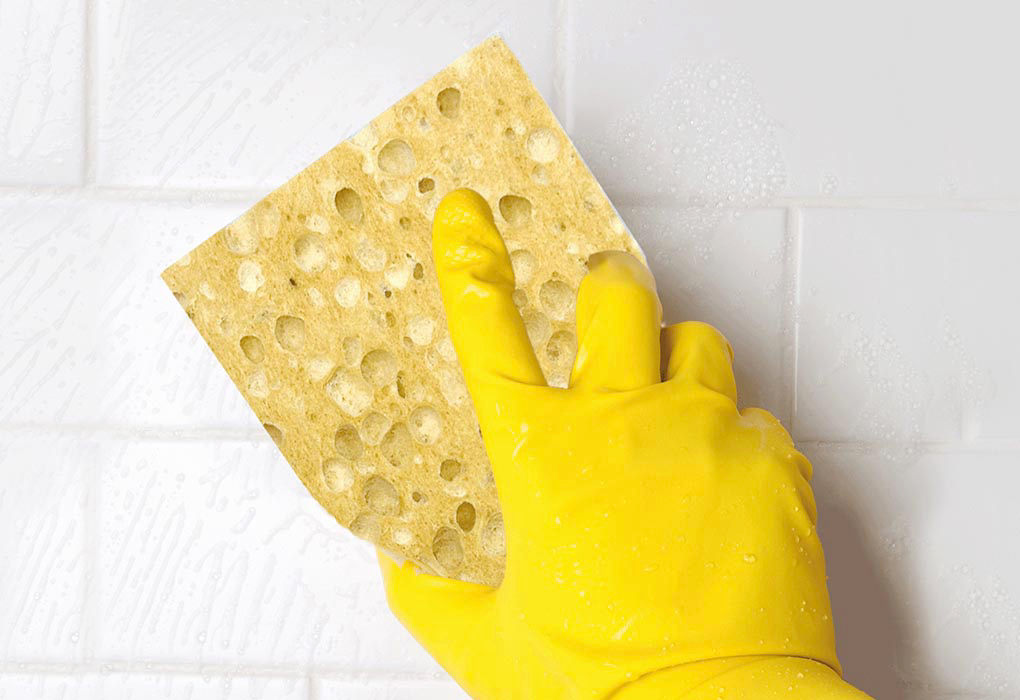 Organise your cleaning kit
Cleaning is easier if you can move all your products and supplies around from room to room.
A cleaning caddy is ideal for keeping things organised and mobile, but an old bucket or even a supermarket bag could do the job too.
However you organise them, don't forget to keep all your cleaning products out of reach of children. Angle locks are ideal for keeping your little ones out of cupboards which contain hazardous items.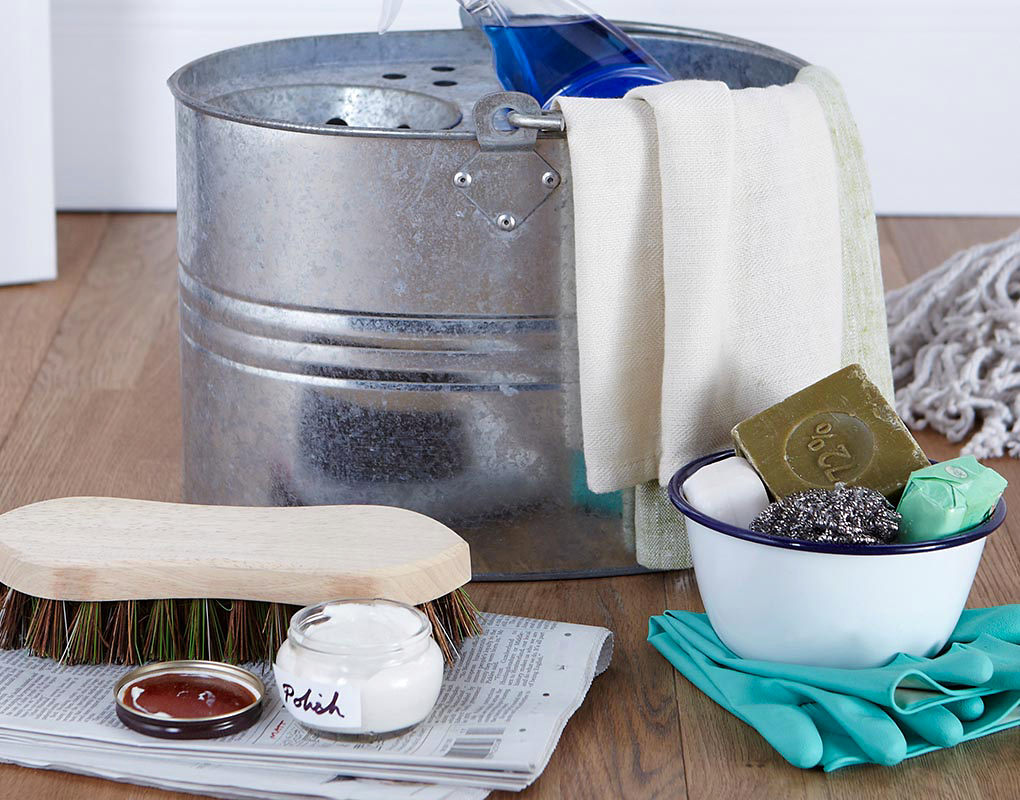 How to clean windows and surfaces
A good clean relies on starting from the top and working down. Plan your checklist and start upstairs. In each room, begin with ceilings, windows and surfaces before you tackle floors and carpets.
Cleaning windows
When it comes to windows, the world is a better place since the introduction of the window vacuum - water splashes on the sofa and smears on the glass are a thing of the past.
The latest window vacs are designed to make light work of window cleaning. Window vacs can also be used to clear up spills and clean tiles, shower screens and other smooth surfaces around the home. This versatility makes a window vac a great investment all round.
Whether you're cleaning windows with or without a window vac, the right glass cleaners will make life easier and the results that much brighter - our range of HG glass cleaning products are a firm favourite.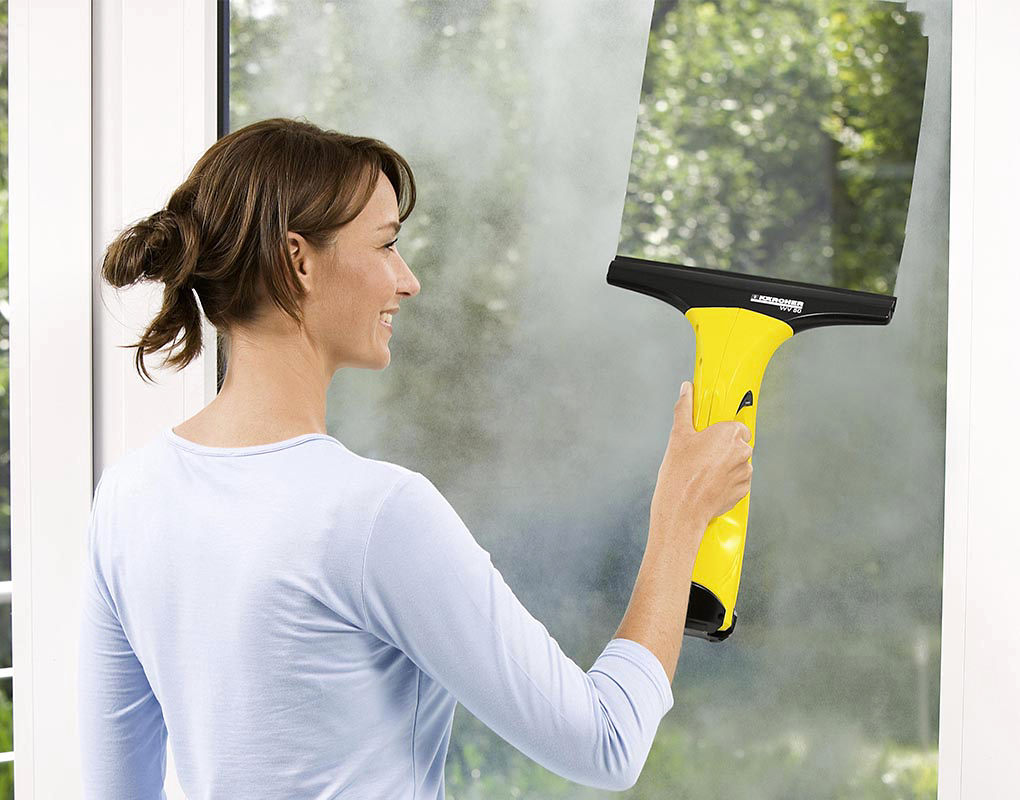 Dealing with dust
Dealing with dust is all part of the cleaning project, so give yourself an easy time with specially designed tools for the job, like the Rubbermaid Flexi Dusting Wand, suitable for dry and wet dusting. Dust can aggravate allergies so it's well worth a thorough approach – dust the areas you see but also the tops of wardrobes, around door frames and even the ceiling.
Kitchen cleaning
When it comes to kitchens, cleaning surfaces is a daily operation but when it's time to tackle the bigger jobs, find the right cleaners to give you a sparkling result and ensure that you don't damage materials.
Stainless steel products need extra care so for sinks, cookers, and cooker hoods, use a cleaner designed for use on stainless steel to clean, polish and protect it.
When it comes to kitchens, cleaning surfaces is a daily operation. But when it's time to tackle the bigger jobs, find the right cleaners to give you a sparkling result and ensure that you don't damage materials. Stainless steel products need extra care so for sinks, cookers and cooker hoods, use a cleaner designed for use on stainless steel to clean, polish and protect it.
Granite needs some help to keep it looking glorious. Granite worktops should be sealed when installed, but they should be re-sealed at least once a year after with a Granite Worktop Sealer. It makes sense to remember to carry out this task when spring cleaning. Everyday grease and grime can then be tackled with an antibacterial spray cleaner.
Solid wood and gemstone workshops also need cleaning and looking after. Kitchen Worktop Maintenance Kits are available for a range of materials and will help to keep the natural finish you fell in love with.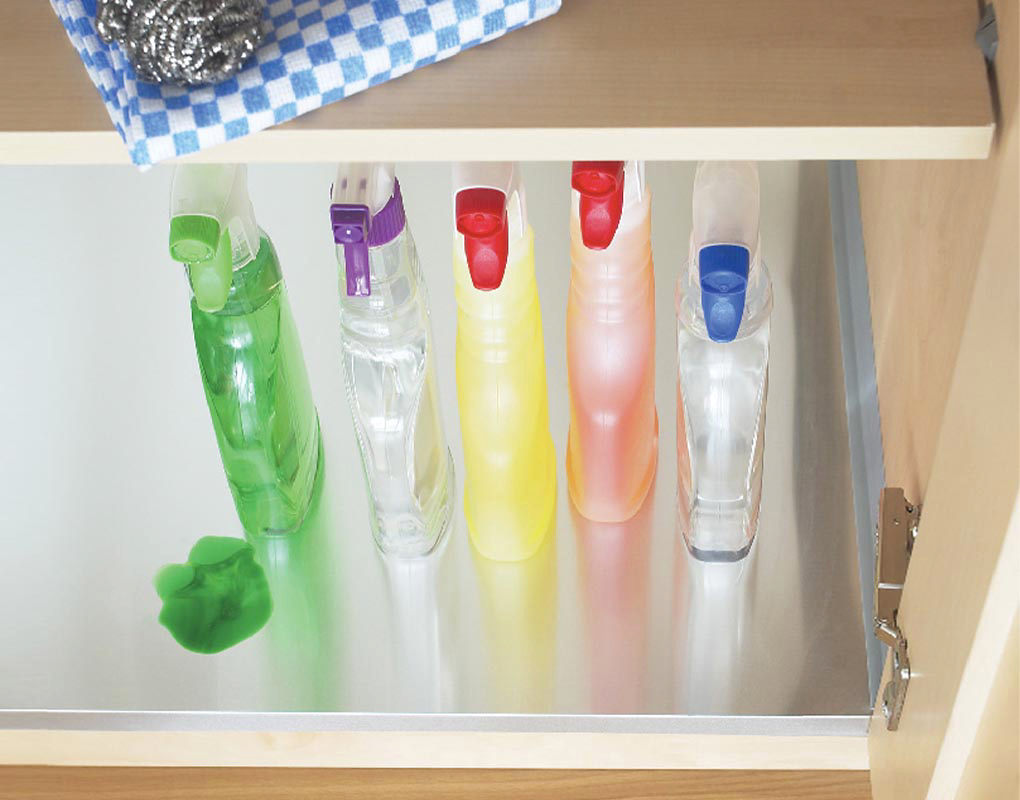 Say goodbye to scale and scum
Where there's soap or water, there's cleaning to be done. Scale and limestone can build up on appliances, sinks and taps, so look to shift it.
Descaling appliances & removing limescale
See your big spring clean as the ideal time for some descaling. Treat coffee machines, electric kettles and washing machines with a descaling solution and you'll not only find that appliances last longer, but you'll be saving energy. Scale and limescale deposits mean the heater elements use more energy, which makes them less efficient and often means that the elements wear out earlier.
To get your sparkle back in the bathroom, use a limescale remover on taps, bath tubs, toilets, shower walls and for descaling blocked shower heads. You may also find yourself faced with soap scum on shower screens so, once you've cleaned, why not introduce a shower squeegee? Quickly use it after every shower, and it will leave the glass streak-free and reduce cleaning time in the future.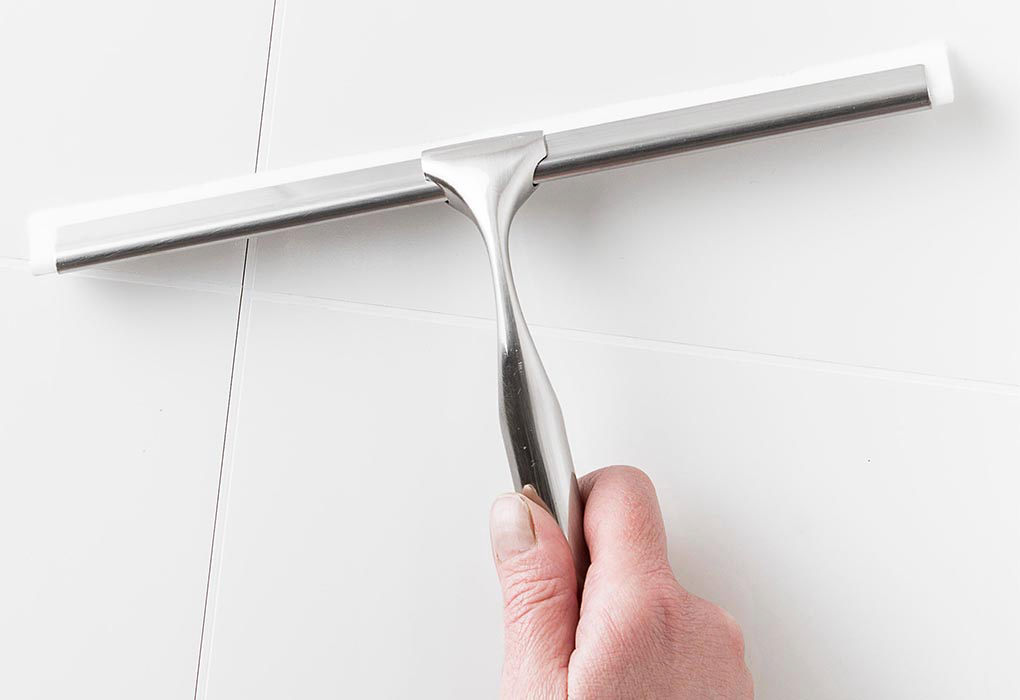 Brush up on floor care
Keep carpets clean and fresh
At least once a year, refresh your carpet and extend its life by deep cleaning it. The carpet will get its bounce back, look clean and smell fresh – it's well worth the effort and is a must if you're preparing a house for sale or rent.
Deep cleaning your carpet is an important part of both extending the life of your carpet and maintaining the health of your home. We offer the Vax Bagless Vacuum Cleaner but you can hire a Rug Doctor cleaner from B&Q stores and we have the detergents you'll need available to buy on diy.com.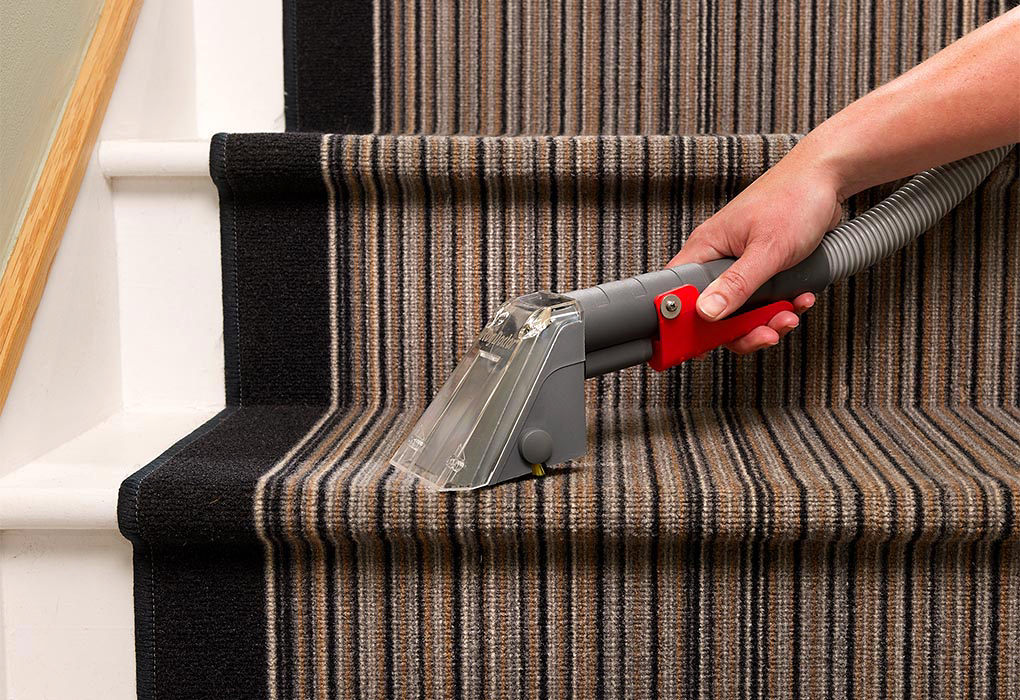 Top tip for reviving carpets
If you have dents on the carpet made by heavy furniture, place an ice cube on the dent and leave it to melt and then dry. The next day, vacuum the area and the carpet pile will recover.
Clean and polish laminate and wood floors
When you've worked your way down from windows and walls to surfaces, it's time to tackle the floor. If you have laminate or wood flooring, cleaning and polishing is an important part of extending their life and keeping them looking their best.
Always thoroughly clean your floors before applying floor polish. A microfibre mop and pH neutral cleaning chemical that's specially developed for laminate or wood floors is the best approach, so add some specialist cleaner to your spring shopping list. Trigger sprays and spray mops put less liquid on the floor than a mop and bucket and are therefore much kinder to laminate and wood floors. Try the Bona Spray Mop with a cartridge of Bona Floor Cleaner - you simply squeeze the trigger on the mop handle to release a mist of the floor cleaner.
Once your floor is clean, laminate or wood floor polish adds a layer of protection against wear and tear. It also fills in light scratches and revives dull surfaces. If you have a laminate or solid wood floor in an area where there is a high risk of spilling liquid, like in a kitchen or bathroom, the extra protection of a floor polish can be even more valuable. Look for floor polishes that are reinforced with polyurethane for extended protection and wear resistance.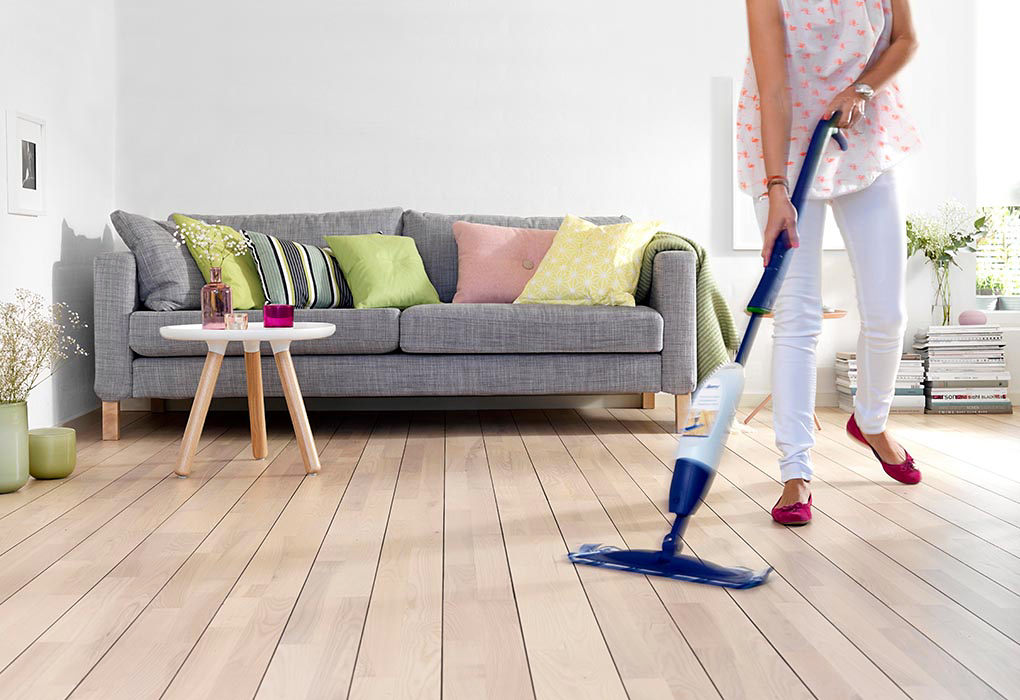 Maintain stone floors and tiles
Stone floors are often treated before leaving the factory to stop them staining easily, but they still need some attention. Add dusting and cleaning stone floors to your spring clean checklist to maintain them and keep them looking great.
Start with sweeping or vacuuming your floors as usual, and then clean. All-purpose cleaners tend to leave a dull residue, so look for specially formulated stone and tile floor cleaners for sparkling results. Polish also adds lustre to your stone and tile floors and acts as a layer of protection against wear and tear, so look for a suitable product to apply after the clean.
For a great all-round product, the Bona Stone, Tile & Laminate Floor Polish is hard to beat. The polish offers glossy, ready-to-use maintenance protection for a large variety of hard surface floors including laminate flooring, vinyl, unglazed tile (ceramic, quarry), stone and sealed marble. It gives new shine while offering continued protection against wear.