Join B&Q Club today for 10% off thousands of products! Already a member? Don't forget to enter your Club card number at checkout. Hurry, ends Monday!
How to start a decorating project
Find inspiration and test out ideas before redecorating
When you're looking to refresh a room in your home, it can be hard knowing where to start. With so many choices to make and things to consider, it can start to feel like a chore.
But you needn't worry. We're here to show you how quick and easy redecorating can be. We'll help you work out what you'd like to gain from your decorating project and show you how and where to find inspiration. We'll also walk you through steps that'll let you try out your ideas before you commit, so you can be confident that your new interior will feel like home.
In this article, we'll guide you through:
With these steps complete you'll have a shopping list ready, and a clear idea of how your new room will look. Let's get started.
How to decide the look and feel of a room
Whether you already have ideas for your space or don't know where to begin, thinking about the look and feel you want to create in your room will help you build a clear plan. It'll also make it easier to choose the products you'll need to bring this to life.
Answering a few questions about the room and what you want to achieve will narrow down thoughts and make it easier to find inspiration for your project.
Have a think about the following – and ask the other members of your household. You might also want to ask friends and family who spend a lot of time in your home too.
What do you like about your room at the moment?
What don't you like about your room?
How do you want your new room to feel? Warm or cool? Calm or playful? Minimal or cosy? Neutral or vibrant?
Are there colours you are drawn to elsewhere in your home or in other homes?
How do you want to use your room? Is it for work or play? Does it need to be child or pet-friendly? Does it have a specific use, such as eating or entertaining?
Who uses this room? All the family? Just yourself? Children? Visiting friends?
Are there things that can't be changed in the room? The location of features such as windows and fireplaces? Plumbing and electrics?
Once you've answered these questions you can form three short lists:
What you're looking for in your new space
What to avoid
What you won't be changing, but need to take into consideration
With these lists in hand, it's time to look for inspiration.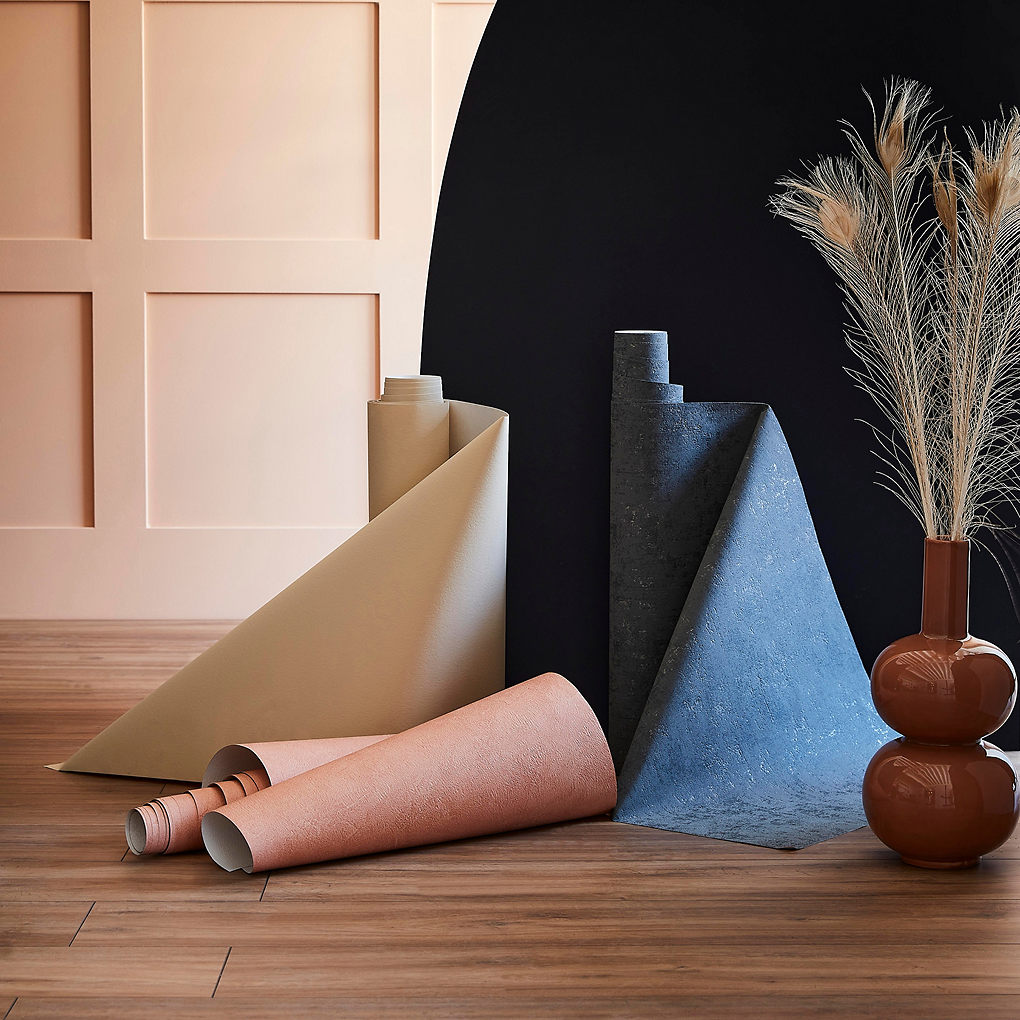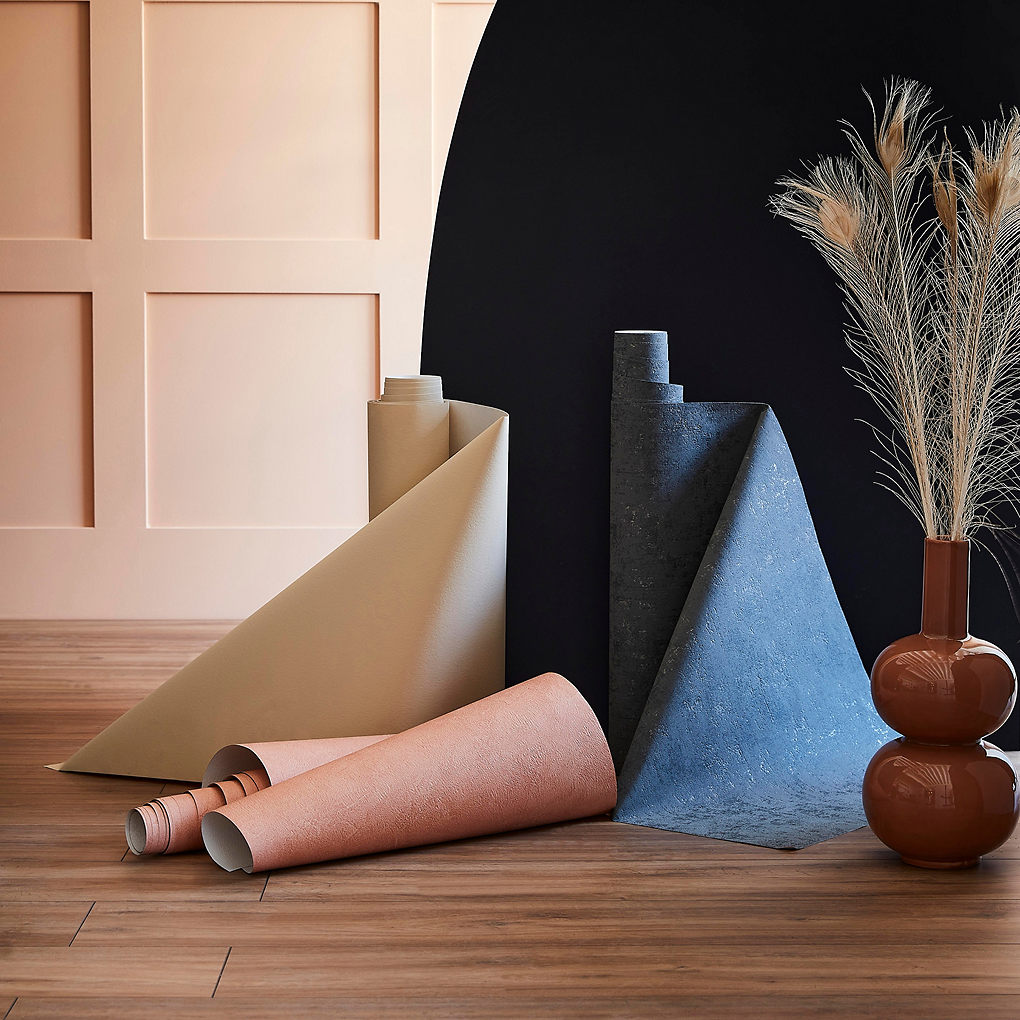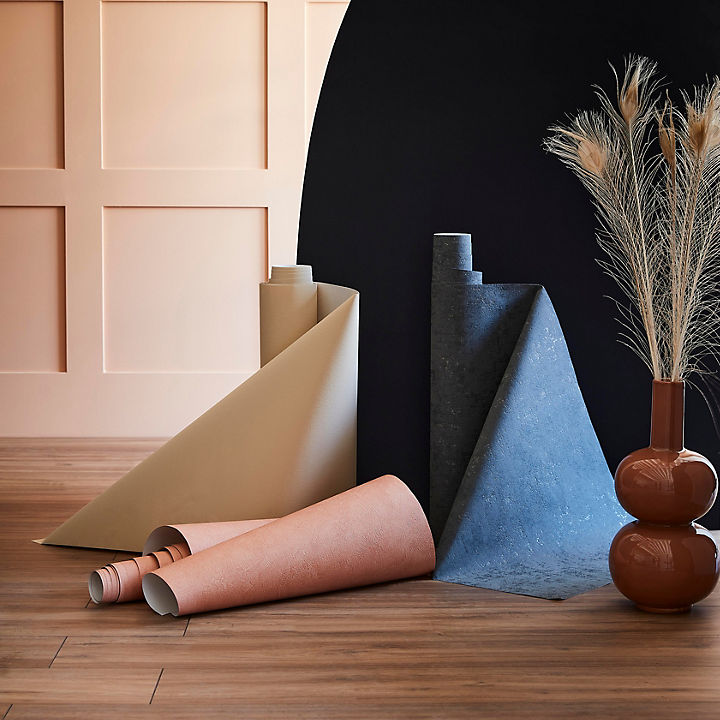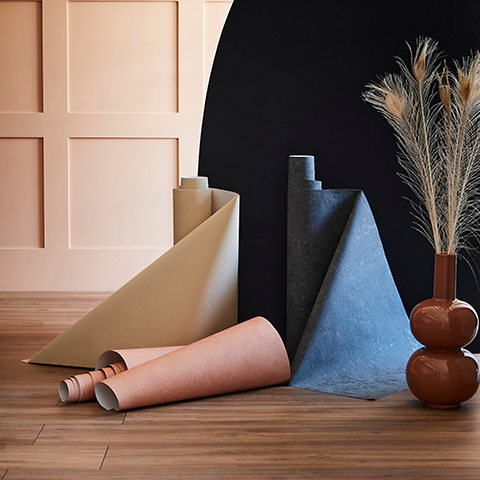 How to find inspiration for a room
There's no limit to where you can look for inspiration for your home. From magazines to social media, TV shows to your favourite haunts, there's no right or wrong place to seek ideas.
Here are our recommendations and suggestions.
Spaces that inspire
Sometimes the best place to start is somewhere that you already love. Think about places that evoke the feelings you'd like in your room. Is it the home of a friend or family member? A hotel or holiday home that you've stayed in? Your favourite coffee shop or restaurant? A play space your children love? These can all spark ideas for your own home.
Once you've thought of a place, try to pin down what it is that you like best about it. Is it the colours that are used? The finish or feel of the flooring? The way the room is lit? It might be a combination of things that you love, so create a short list to consider. If you can, try to find or snap some pictures of the space to remind you of how it looks.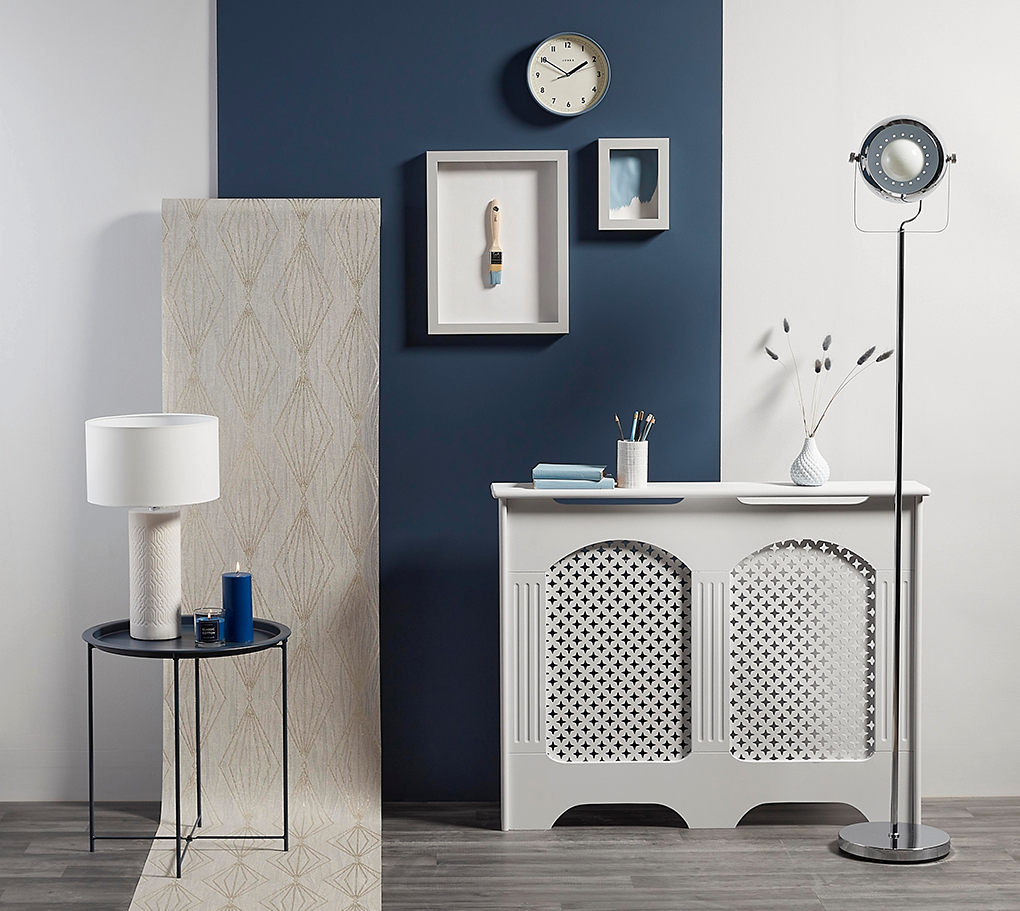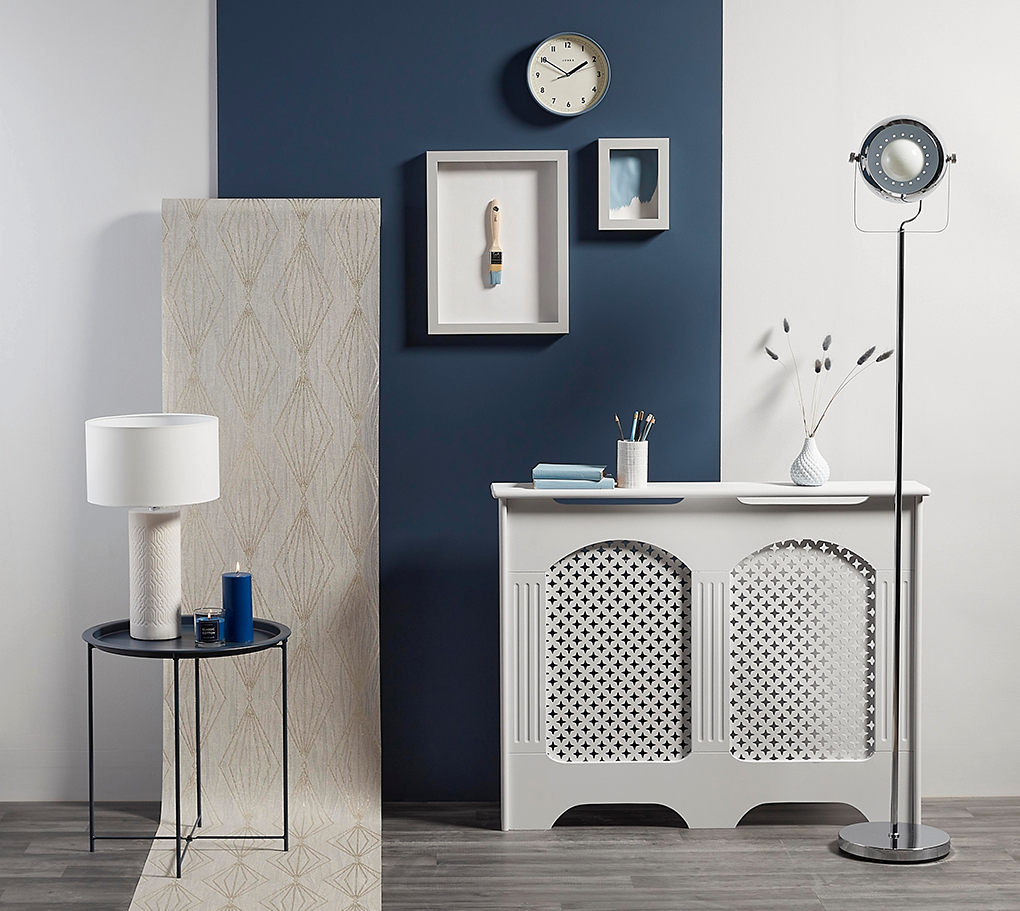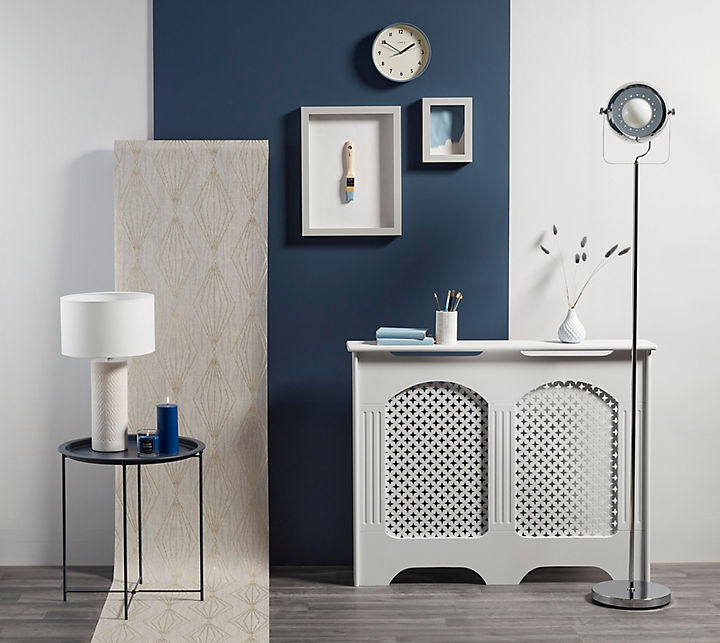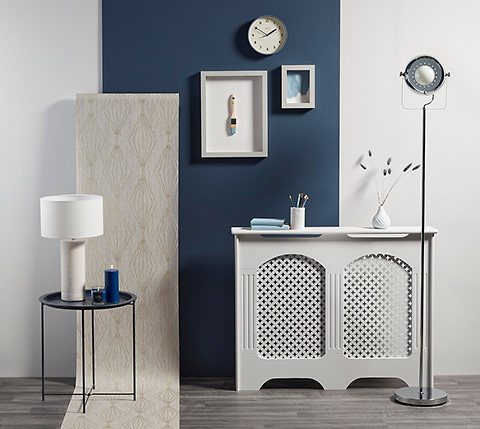 Magazines and catalogues
Whether you've home décor magazines, product catalogues or even the Sunday paper to hand, a quick browse can give all kinds of ideas for your home.
Pull out or bookmark images that show colour combinations that grab you, rooms that capture that feeling you'd like in your home or adverts for products that might be suitable in your space.
Paint colour cards can be a good place to start, as you can pull out colours that you're drawn to. Colour cards are either large charts that contain small swatches of every paint colour produced by the paint manufacturer, or small single cards which show a single paint colour. Pick up a selection of individual colour cards in store, or cut out of a paint chart the colours you're most interested in.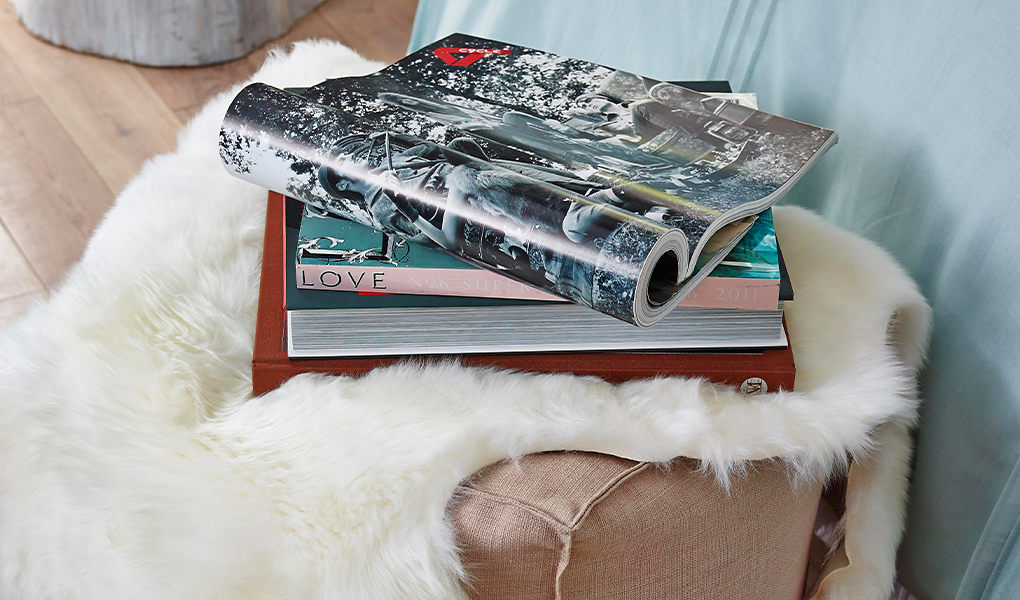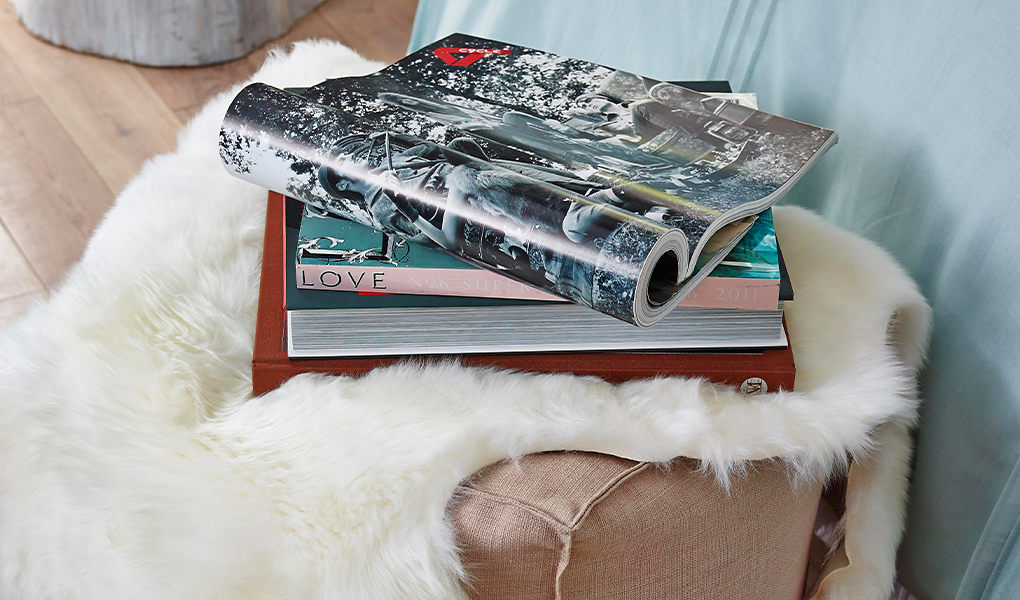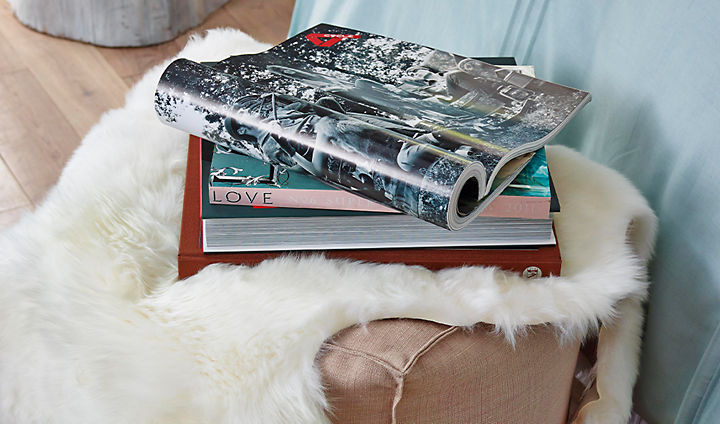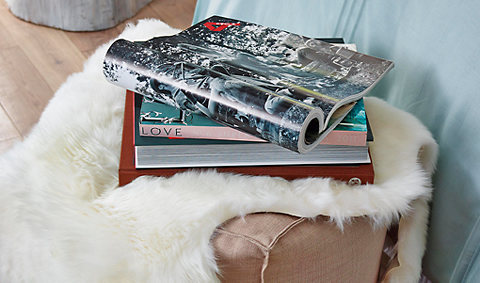 Online
Nowhere offers more ideas for decorating your home than the internet. But it's easy to get overwhelmed by the sheer variety of websites and social media networks that feature images of homes and gardens. To make the most of online resources, be specific about how to search for inspiration.
When using online search, it's best to be precise with the words you use. Rather than looking for images of dining rooms, try 'white dining rooms', 'grey dining rooms' or 'modern dining rooms'. The more exact you are with your search – the more likely you'll find something that looks like your style.
Social media can also be a great place to look for ideas, as you'll find images from real life homes and gardens. Instagram and Pinterest are best for this – stop by our B&Q Pinterest and B&Q Instagram accounts to find inspirational pictures that'll get you started.
Instagram lets people from all around the world share their photos. Users add hashtags (that look this #hashtag) to identify what their photograph shows so that others can find them. As with online searches, being more exact will return more relevant images. Less specific search terms will let you explore and discover new styles as well as hashtags that might be relevant. You'll find a mix of real-life snaps from people's homes on Instagram, as well as beautifully styled photographs posted by professional stylists and shops from around the world.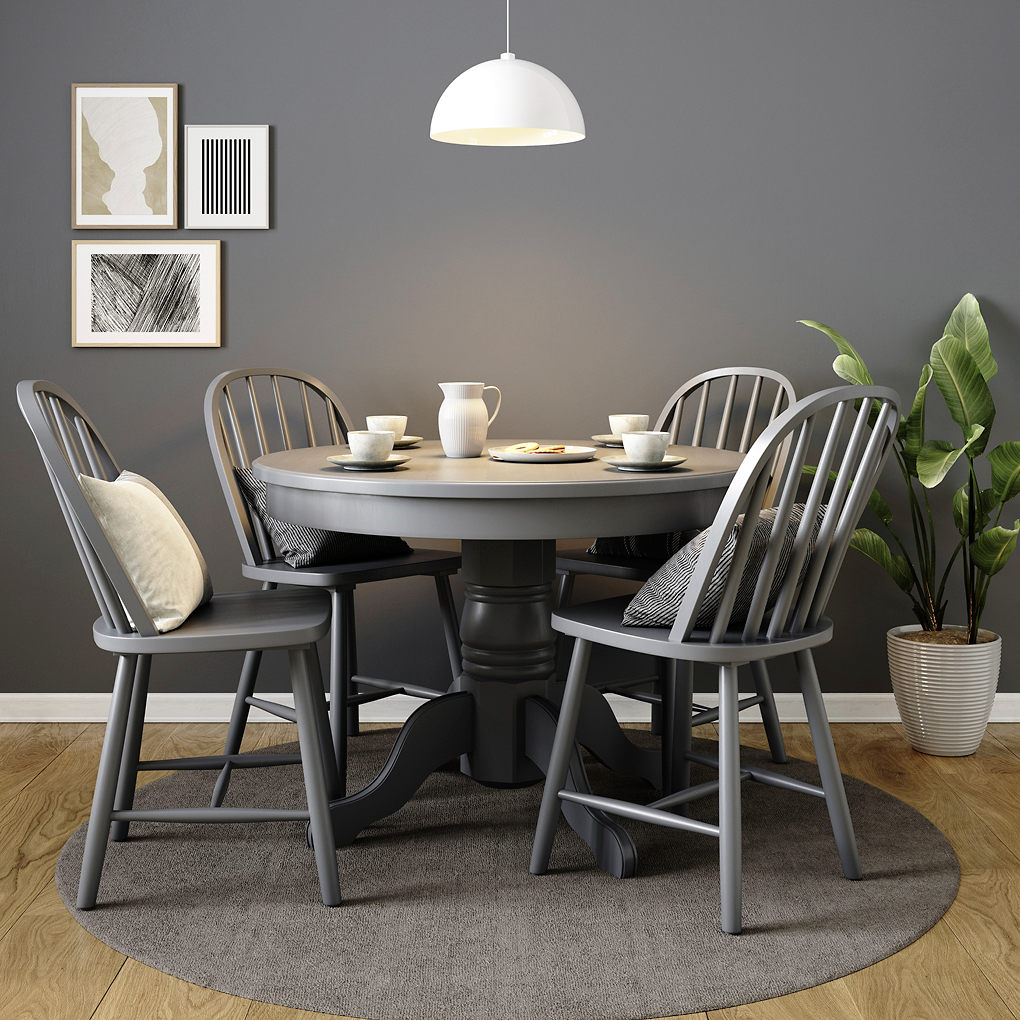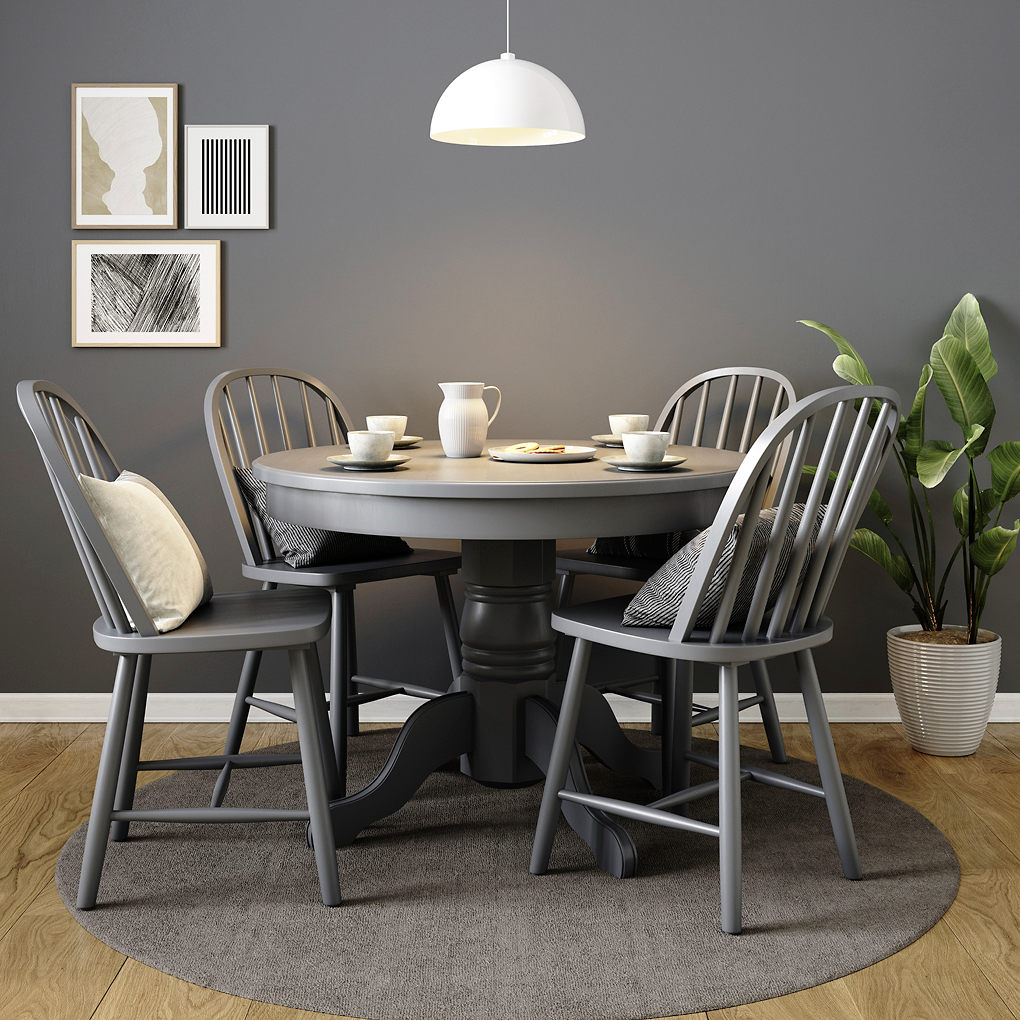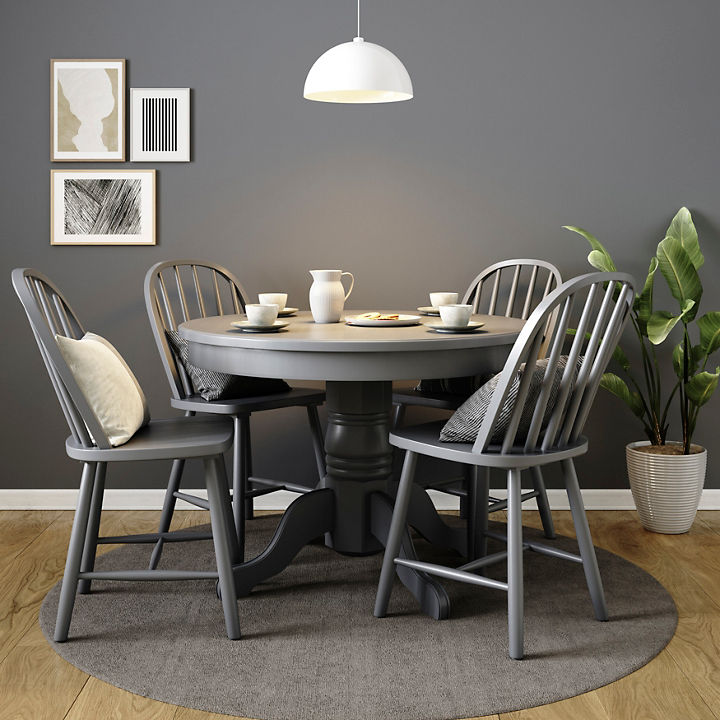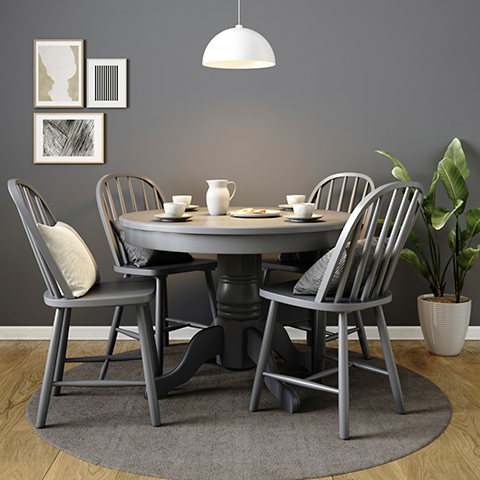 Pinterest is also an image sharing site. However, most pictures on Pinterest come from websites rather than user's personal photo collections. Pinterest lets people create 'pinboards' of images they love. Search and browse images that have been 'pinned' by other users, or create your own pinboards to collect pictures that you've found online. It's a useful way to create a virtual mood board that pulls together things you love as you search online.
With some inspirational images to hand, create a mood board that summarises the look you want to go for in your room. This doesn't need to be sophisticated – just a collection of images that you've been drawn to. Don't be afraid to include images that aren't of homes, as other spaces and even colour combinations drawn from nature can be the starting point for a décor scheme.
Use your mood board as you take the next step – choosing the products that will go in your room.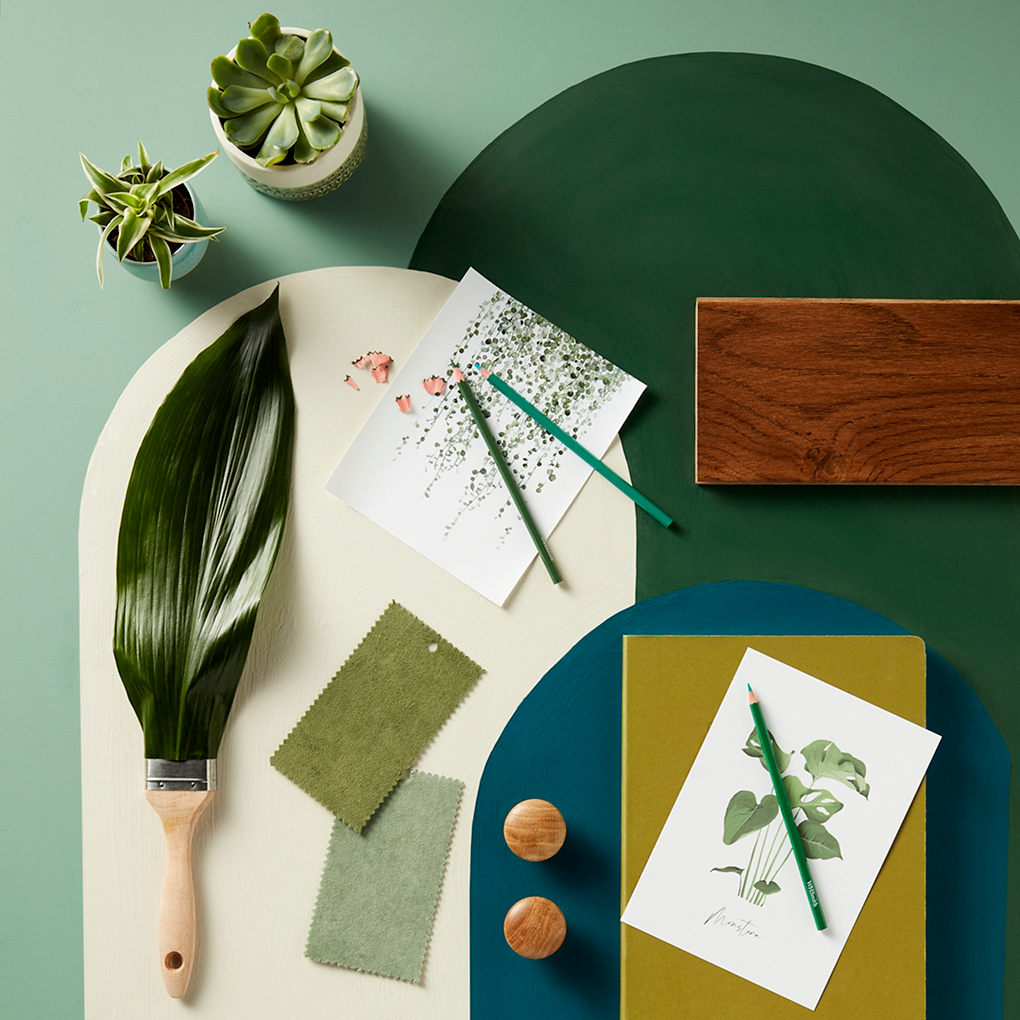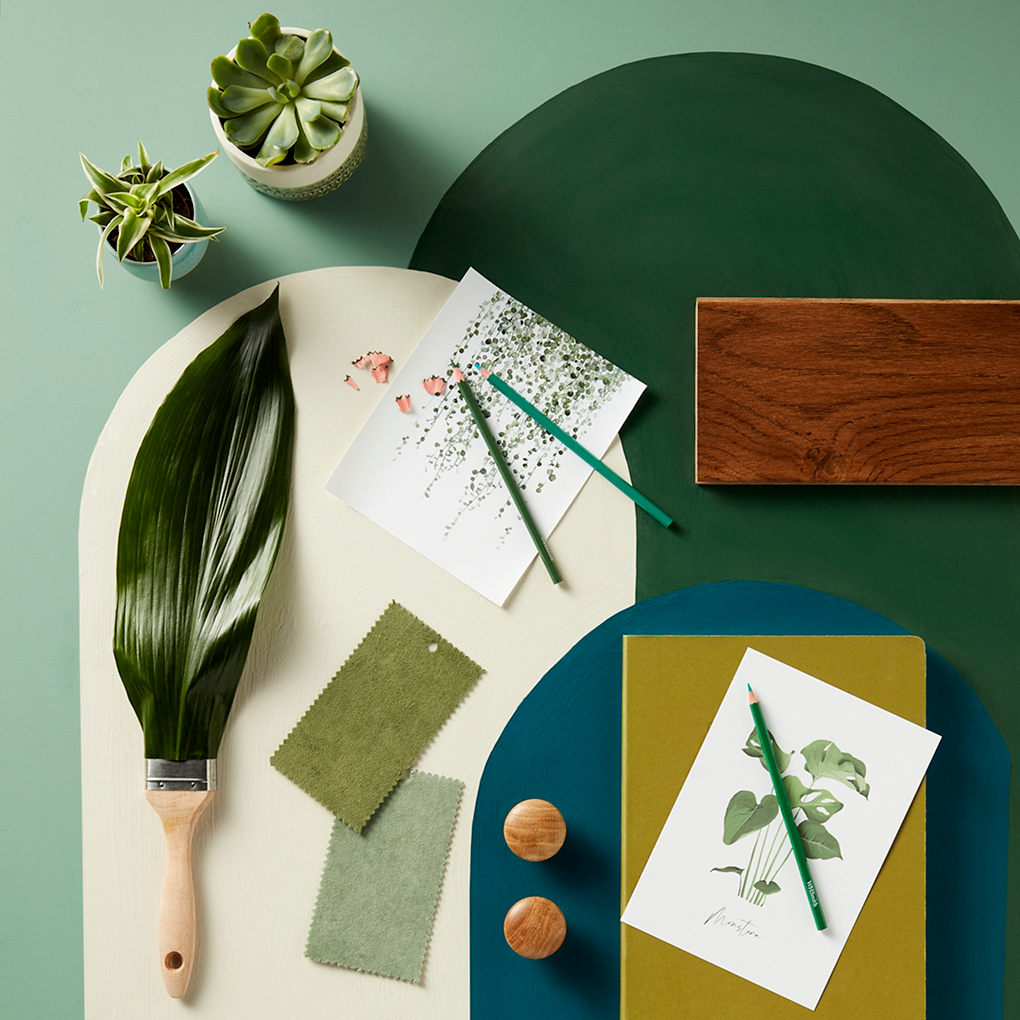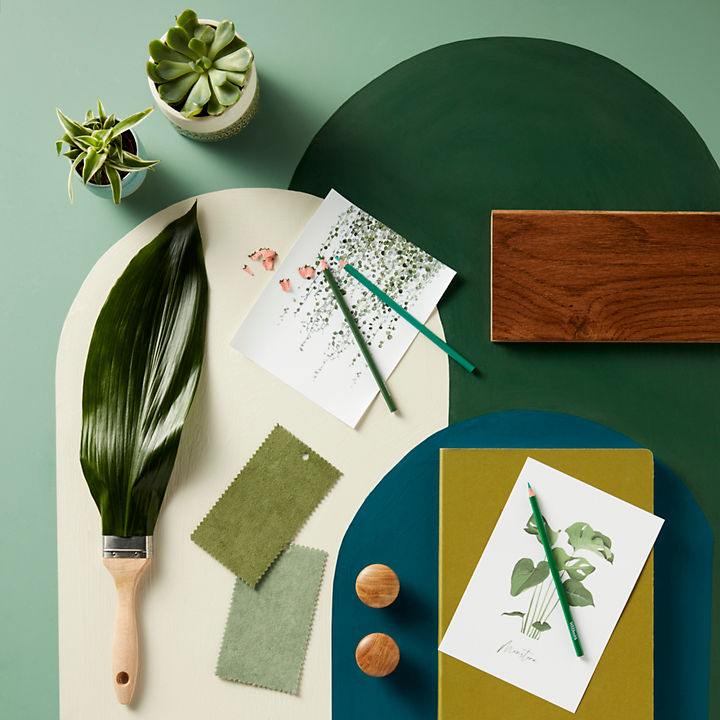 How to test out decorating ideas
Once you've got a clear idea of what you're looking to achieve in your room, it's time to test it out. This means trying out paint, wallpaper and flooring samples at home and exploring the touch and feel of soft furnishings, such as curtains and rugs, in store.
Narrow down your choices by seeking out samples and taking a closer look at the products you're interested in. Not only will this give you confidence in your plan, using testers and samples can also help to avoid costly and time-consuming mistakes.
Start with the walls
Your walls set the tone for your room, so finding the right colour and finish are a key part of choosing your décor scheme. Decide which of the following options to choose from:
painted walls, all one colour
wallpapered walls, using one type of paper
painted walls, with one wall or feature in the room highlighted with a different colour of paint or a wallpaper – known as a feature wall
painted walls, with interest added using a paint effect, colour blocking or wall stickers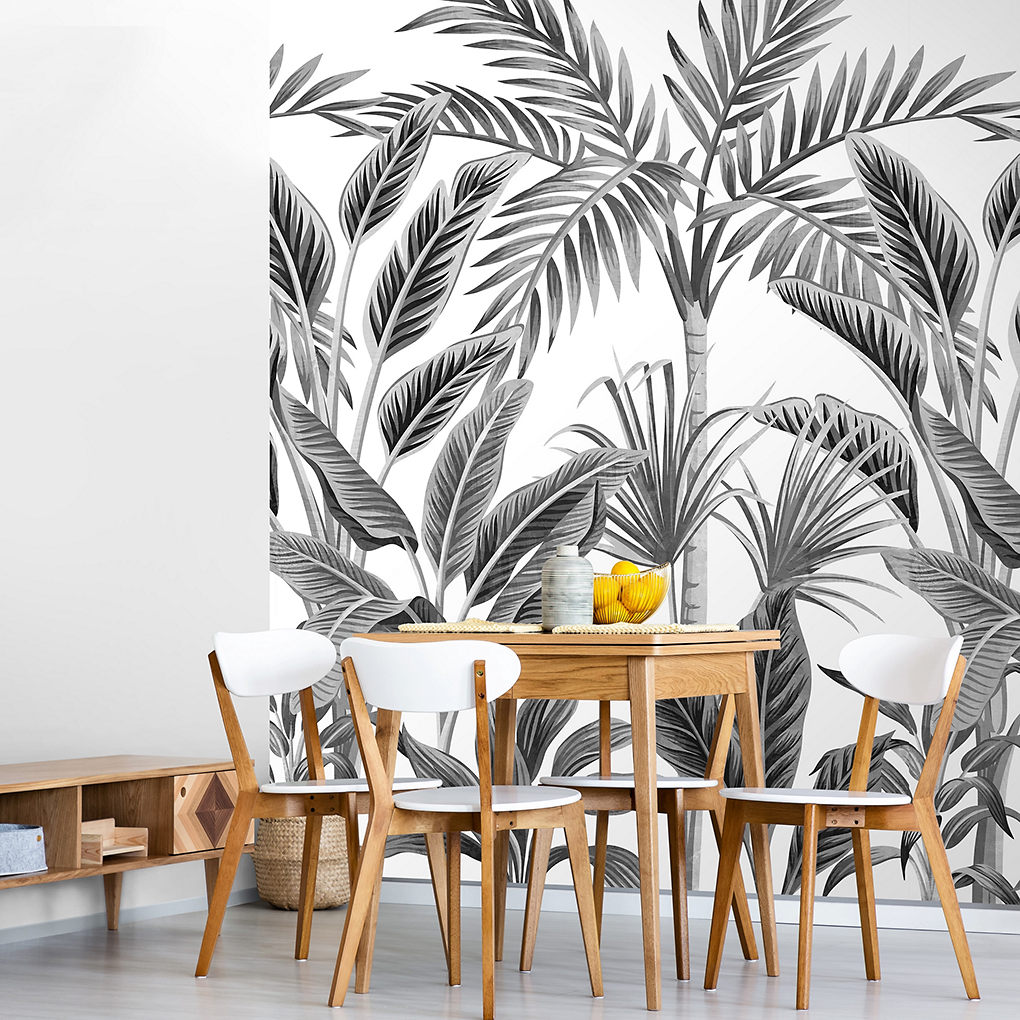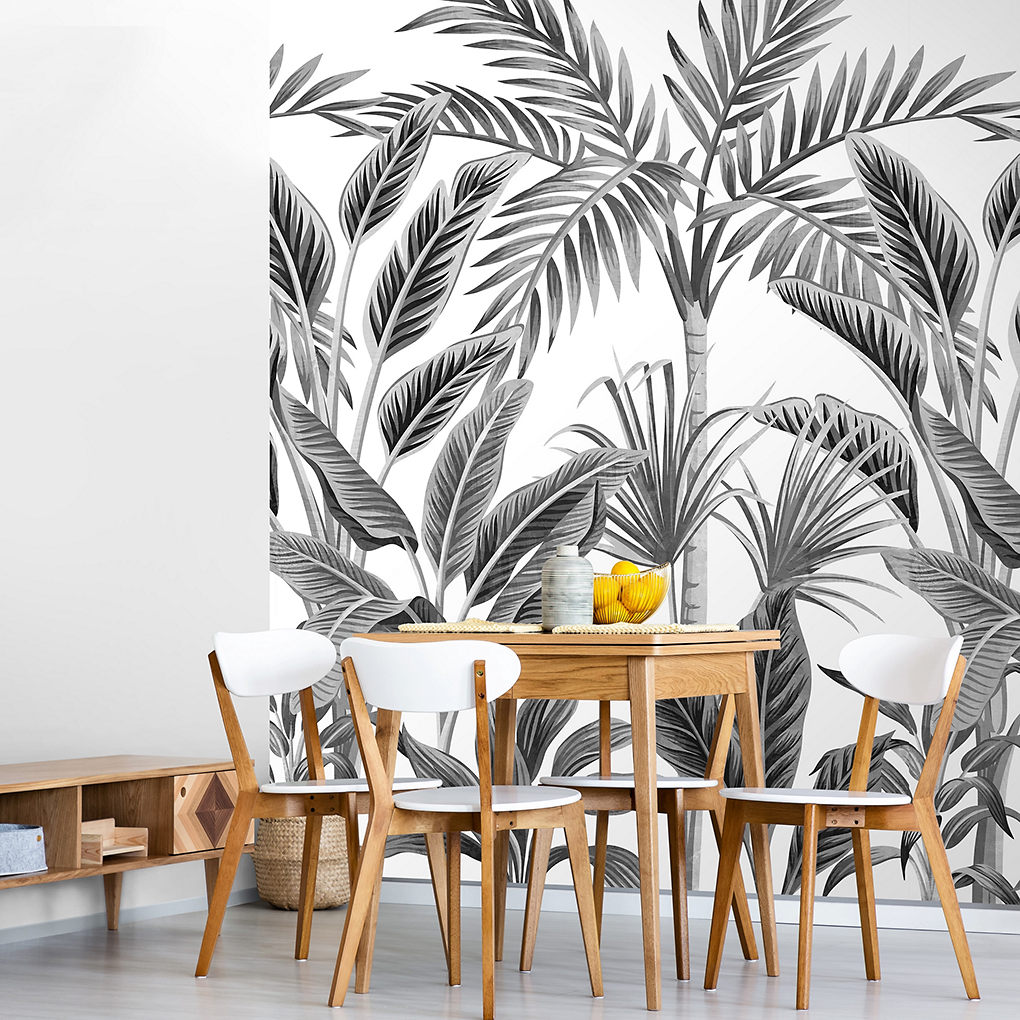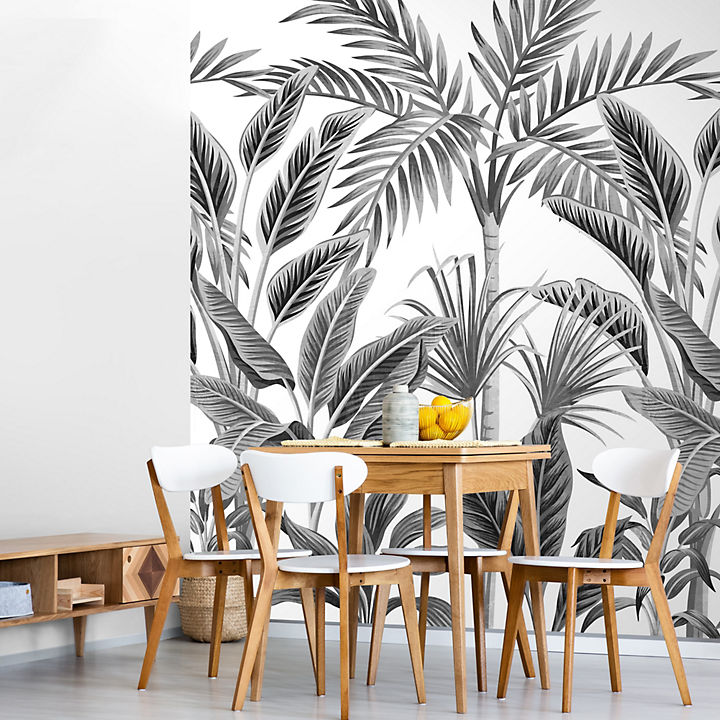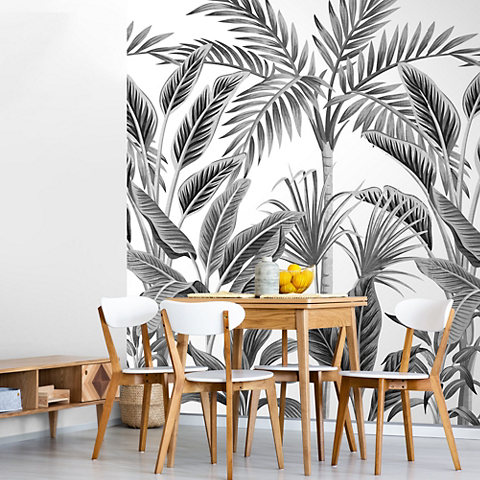 Thankfully, making this decision is easier when using colour cards, paint testers and wallpaper samples.
Once you've used colour cards to narrow your potential paint choices down to a few, try these colours out in your home using tester pots. Either paint testers directly onto your walls, or onto a sheet of white cardboard. Don't forget to note down which is which, and make sure that it covers at least the same area as a sheet of A4 paper so that you can see the true colour.
The colour of paint is influenced by the light in your room. Once dry, see how the tester looks in different light conditions – with and without lights turned on, as well as in the morning, early evening and once it's dark. Think about the times of day you're mostly likely going to be using the space. You'll quickly get a feel for which colour works best for you and your room.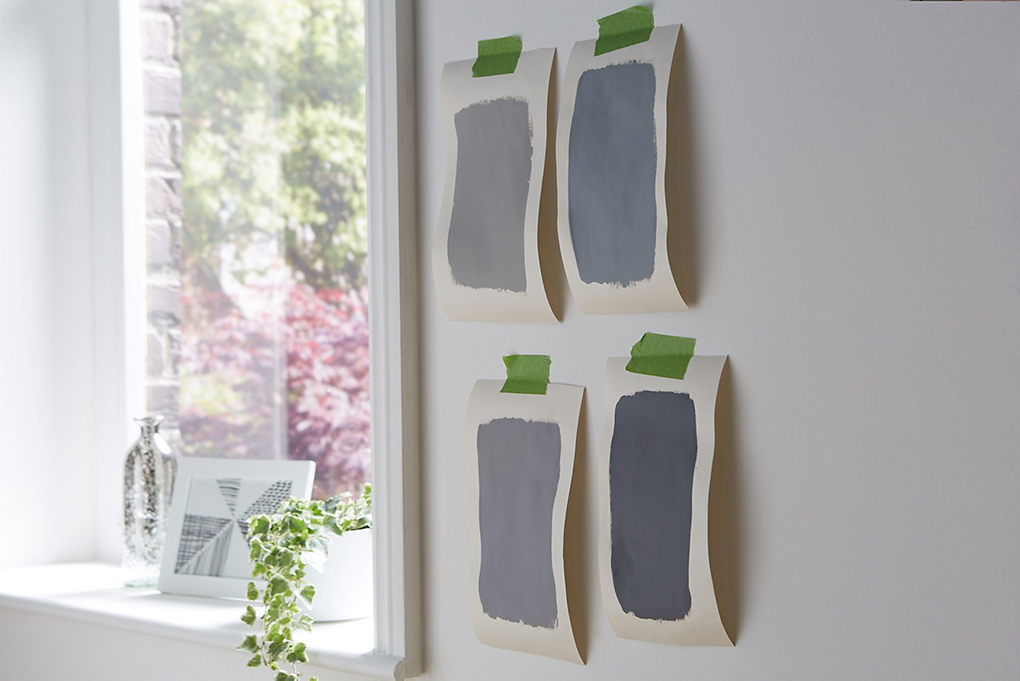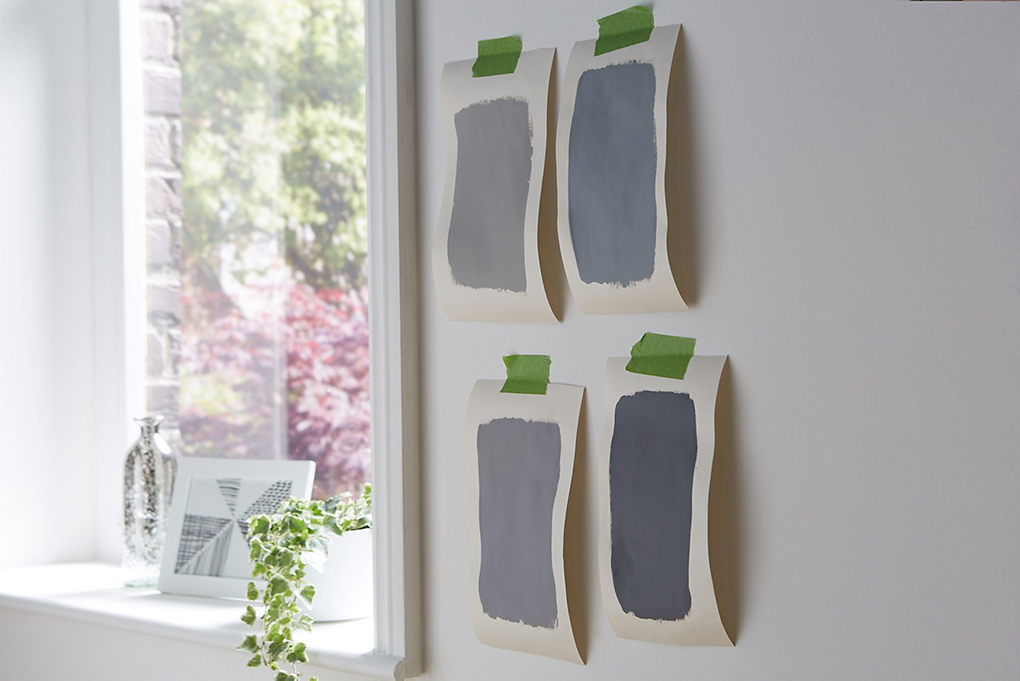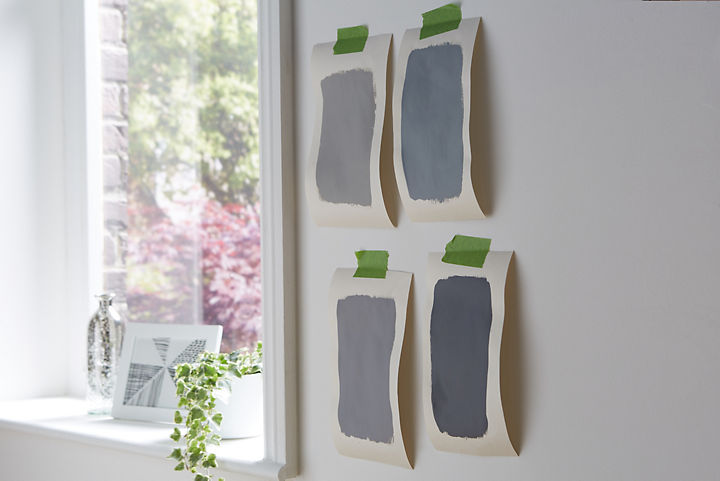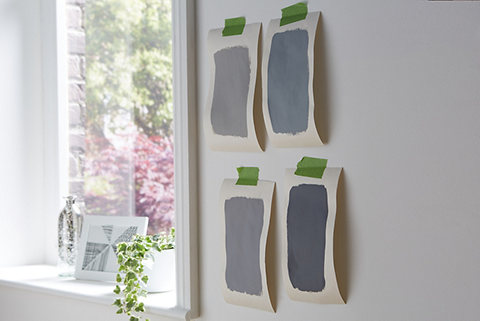 Top tip: Can't find the perfect shade you're after?
If you've tried a few testers but can't find something that captures the colours you identified in your mood board, our paint mixing service can mix the colour for you. Simply bring along the image or item that has inspired you, and we'll match it in store.
If you're looking to try wallpaper in your room, head to your nearest store to collect some paper samples. You're welcome to take home some small swatches from our tester rolls. As with paint testers, take these samples home and look at them in different lights and against your chosen paint colour if you're planning wallpaper as a feature wall.
Don't forget trim and woodwork
Colour cards and tester pots aren't just for walls – they're also for skirting boards, door frames, doors and even wood panelling in your room. Changing the colour of trim in a room can have a dramatic impact on the overall look. Gone are the days when you were limited to white or wood finishes: Subtle greys and neutrals can bring warmth to a room whilst moody navy blues, blacks and dark greys can be used to create a Scandinavian look. Again, using tester pots can help you check how your choice of wall and trim colour work together.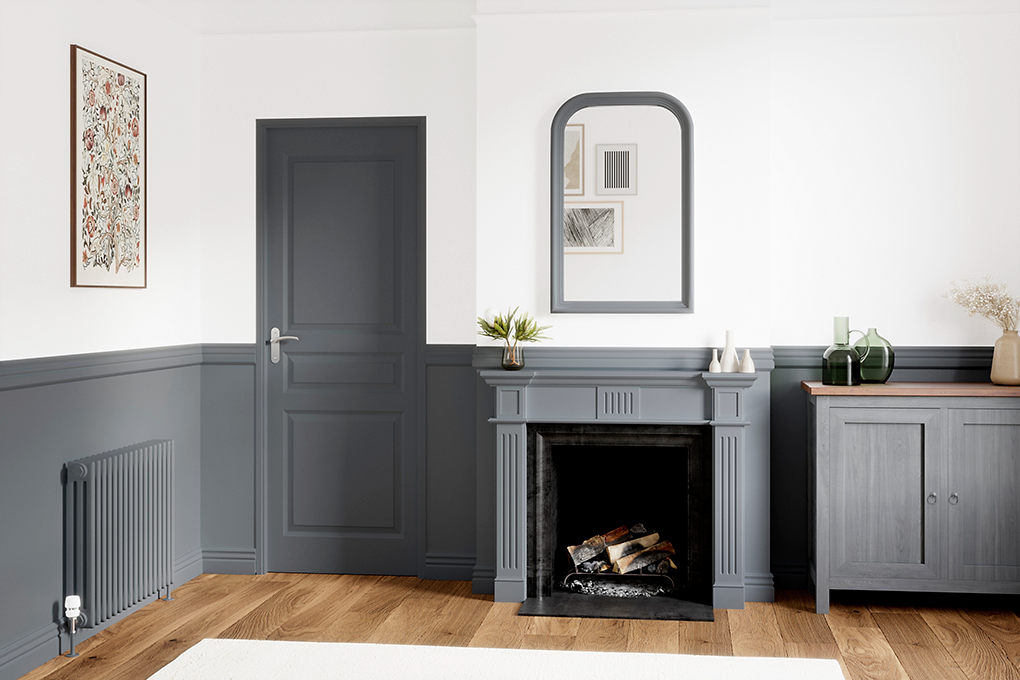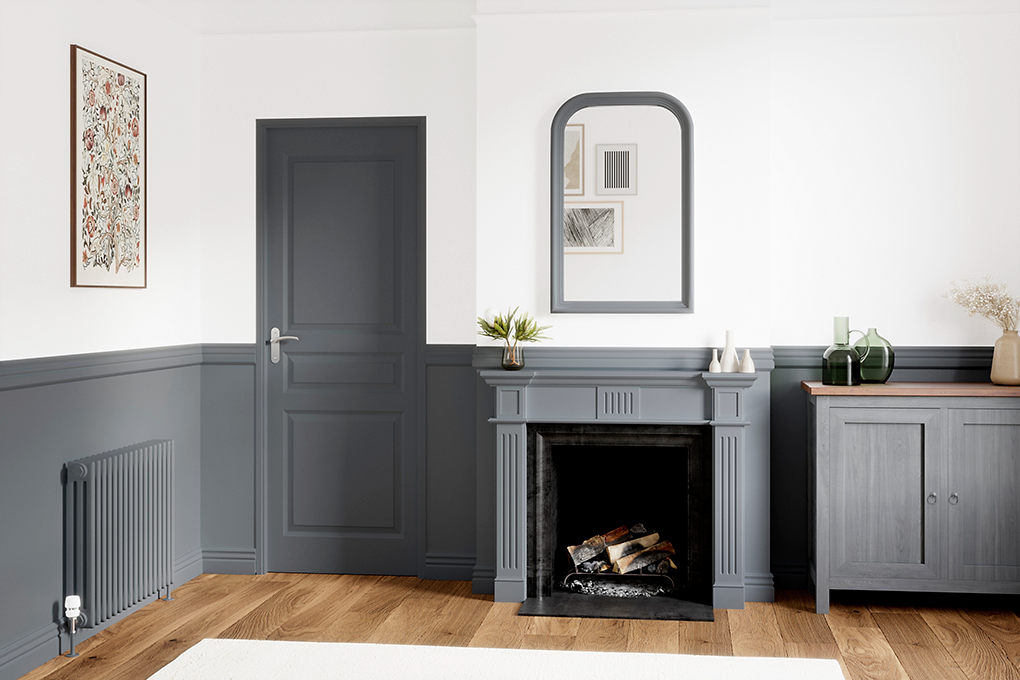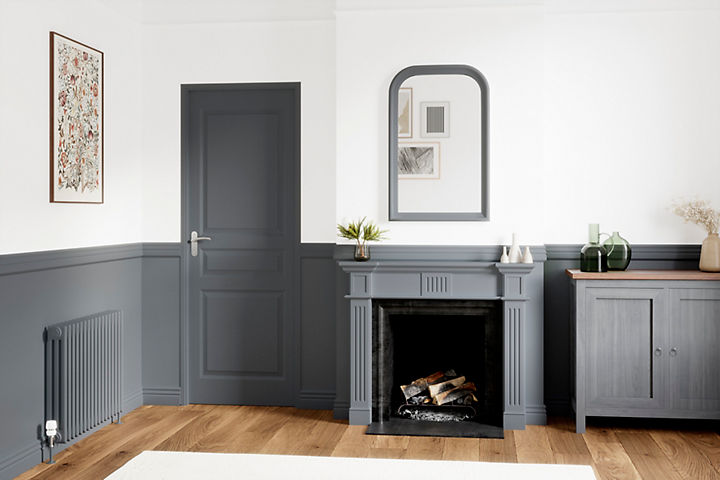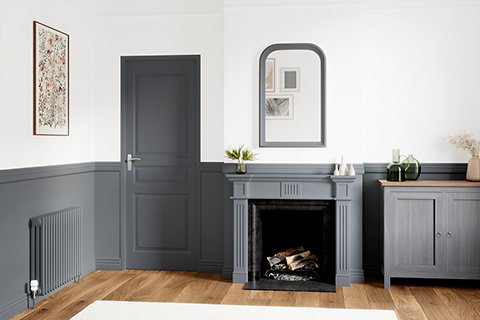 Flooring
The choice of flooring in a room can have a huge impact on the way a space looks and feels. There's more to consider than just colour – texture is also important, as well as the finish. Fortunately, samples make this choice easier than you might think.
You'll find samples of laminate, real wood, real wood top layer and Luxury Vinyl Click flooring as well as floor tiles in stores and online. Try pairing up your samples with your paint and wallpaper choices to see which work well together. Letting your pets play with the samples (under supervision) can also be a way to test the durability of the sample and see whether it might be up for the job in your home.
Just like paint, flooring can also look different under different light conditions, so take a look at different times of day as well as with lights on and off. This can be particularly useful if you want to make a room look lighter and brighter.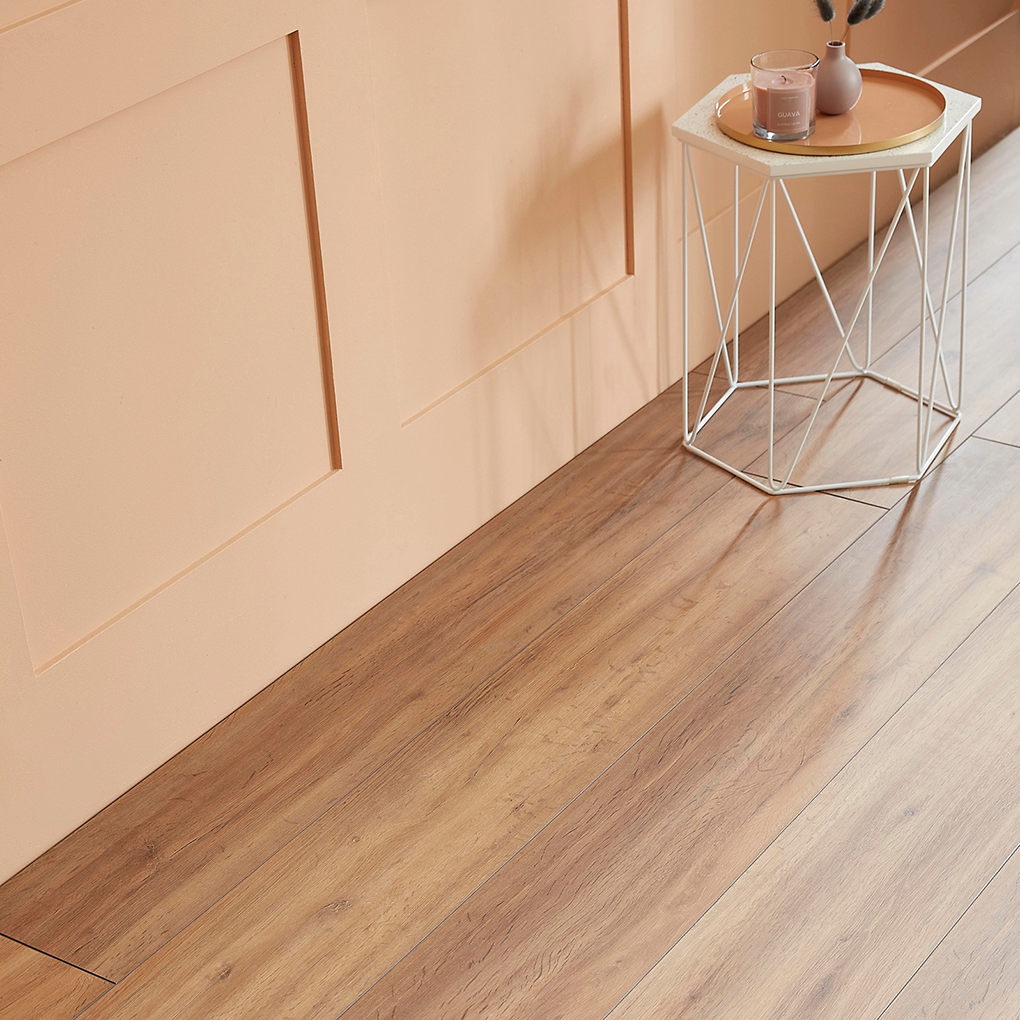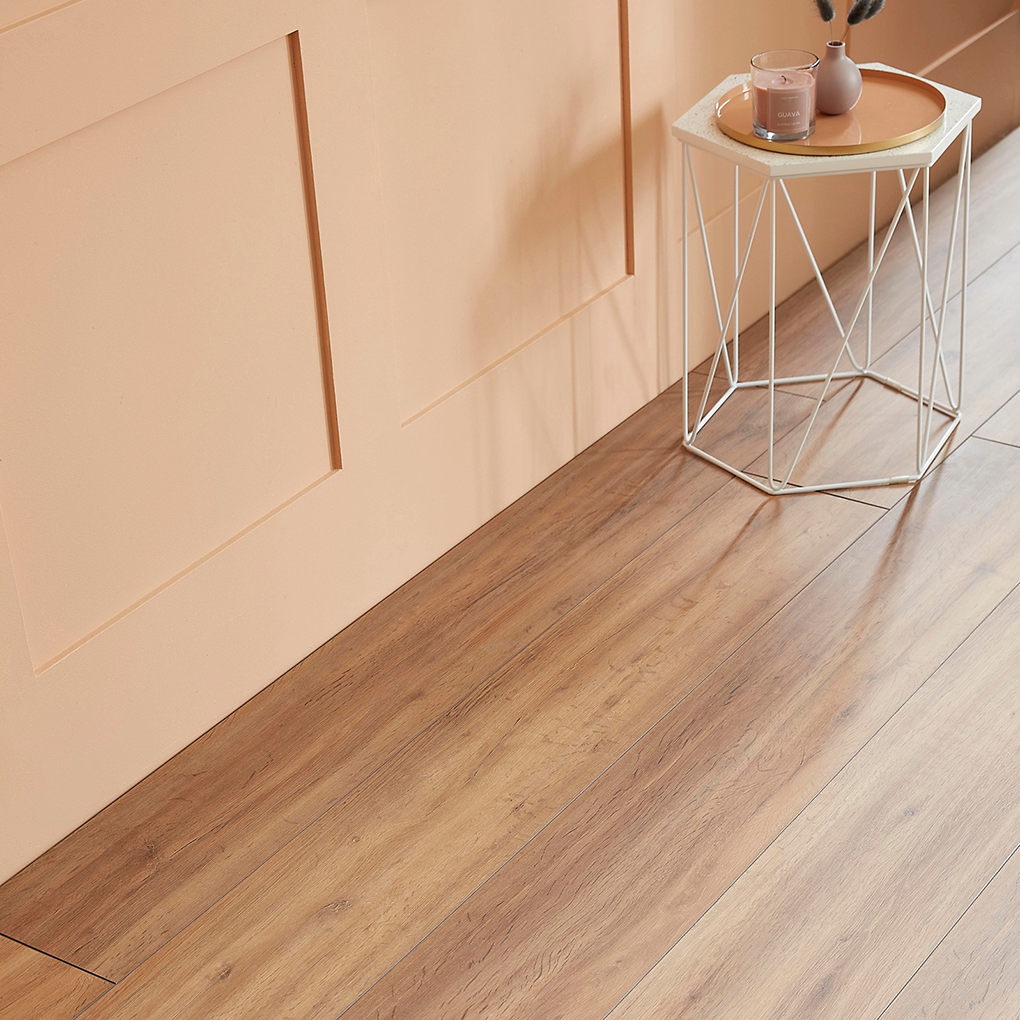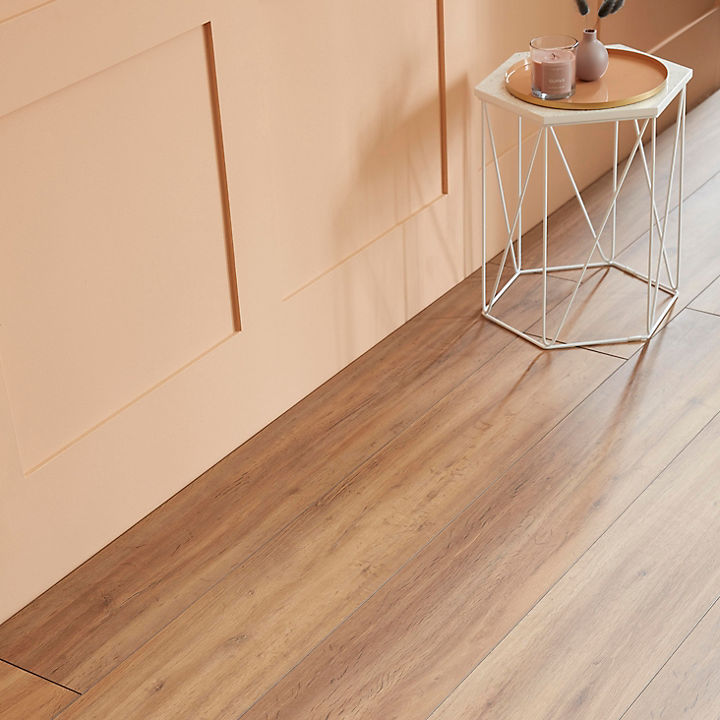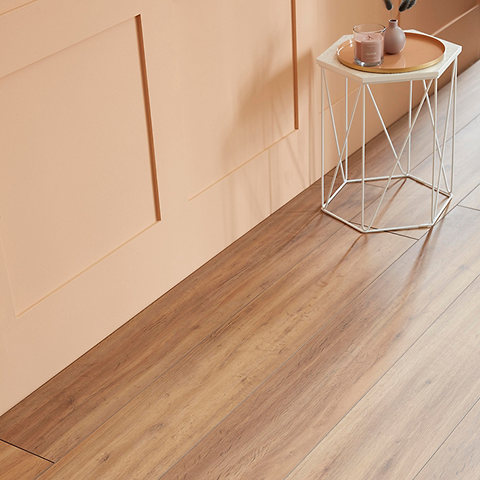 Soft furnishings
From curtains to blinds, cushions to rugs, soft furnishings add a finishing touch to every room. It's not just colour that's important – pattern and texture have a big role to play in how these additions work in your space.
Begin by making the decisions that will have the biggest impact on the look of the room – the curtains and blinds you'll use at the windows. As windows catch the eye, these will be one of the first things you'll see coming into the room.
Once you've settled on your choice of window dressing, think about layering in rugs, cushions and throws to add comfort, warmth and colour. You might want to choose neutral curtains or blinds, but then add pops of colour using cushions to complement a feature wall or artwork. Alternatively, stick to a small colour palette, but add interest by varying texture instead – this can work particularly well when working with whites, creams and beiges.
Don't forget that smaller items, like cushions and rugs, can be easily updated without changing the rest of the room. Choosing lighter materials and colours can be a great idea during the summer months, and the room can be refreshed with warmer textures and colours to welcome in winter.
If you're heading into stores, look out for displays that let you touch and feel our soft furnishings, and compare with your other samples. It's also the perfect way to mix and match fabric finishes until you find a combination that works. Take flooring samples with you when looking at rugs so you can see how the two work together.
If you're shopping online, check all the product images and look for close-ups of the fabric. Is it sheer and translucent, or chunky with a large weave? The texture will impact both how these materials feel but also look.
Having tried out your testers and samples, you'll now have pinpointed your favourite option for each surface in the room. It's time to take the next steps of your project, begin a shopping list and either schedule some time to get going or seek out a tradesman. There's still some hard work ahead, but you're well-prepared and confident that the result will be a comfortable room that makes you and the family feel at home.