Roof windows buying guide
Take advantage of your natural light
Adding roof windows can instantly transform spaces into bright, usable rooms which are less reliant on artificial lighting.
Adding roof windows is a great way to brighten up your home, and make the most of natural light, they'll even create the illusion of more space.
Before you start, there are some important things that you need to consider when choosing the right roof windows for your home. Our guide is here to answer all your questions.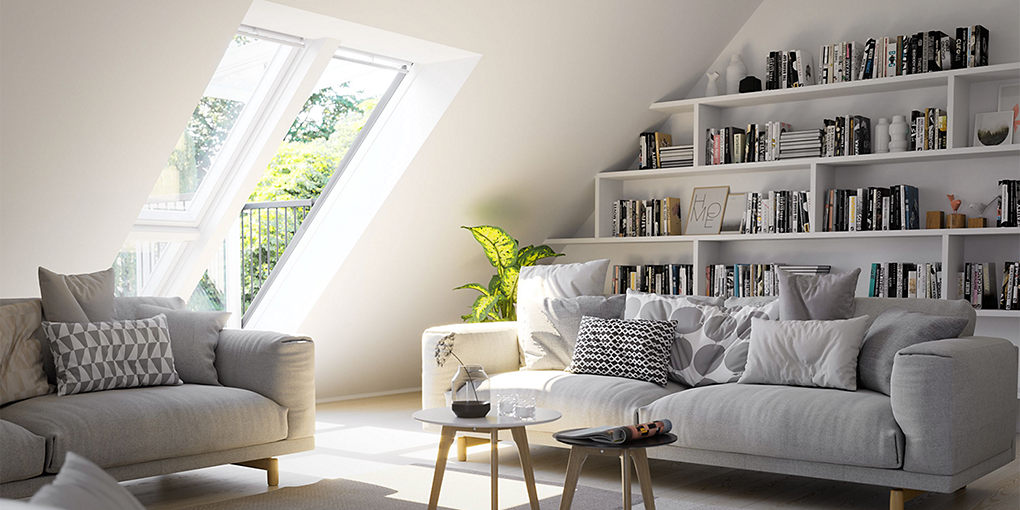 Why choose roof windows?
Adding roof windows can instantly allow natural light to brighten up rooms without taking up valuable floor space.
Whilst they're perfect for loft conversions, they can also be used to bring illumination to darker rooms and corridors in your home. Choosing the right window will help you to make the most of natural light sources.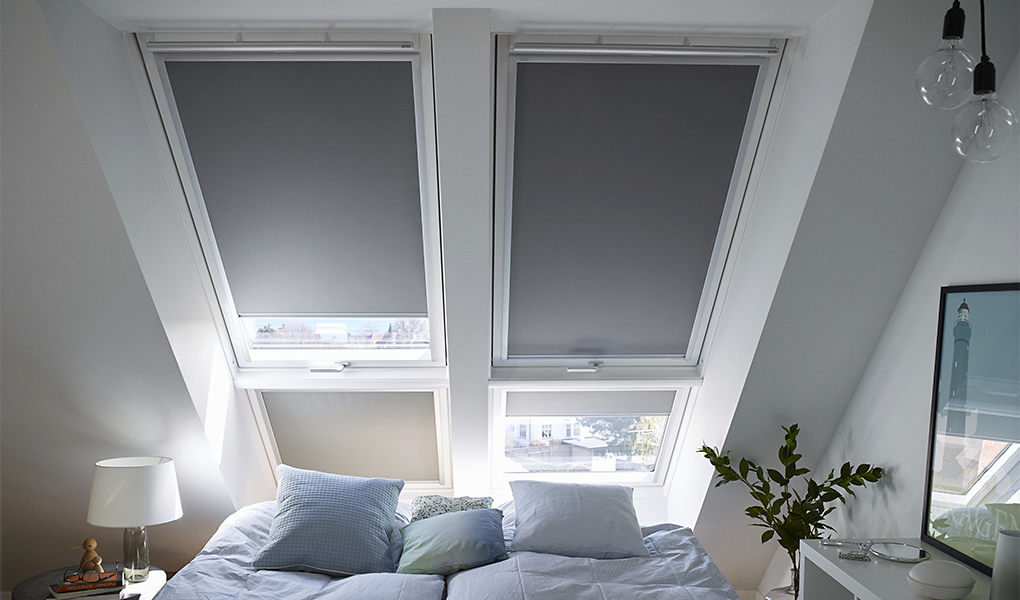 Planning
Before finalising any plans to install your new roof windows, be sure to check with your local council whether planning permission will be required.
Light up your home
The amount of light a room receives will depend on the direction or aspect of the windows in the room. For example, if you plan to use a room to work from or as a living space you may prefer a brighter room.
If your window is South facing you'll get light throughout the year, which is great in winter for extra welcome warmth.

If your window is North facing you won't get as much light as a South facing window, but you'll still receive a muted, reflected light.
If your window is East facing it will bring in bright, orange to yellow direct light in the morning, fading as you get closer to lunchtime.
If your window is West facing you'll get that direct orange light in the late afternoon and evening.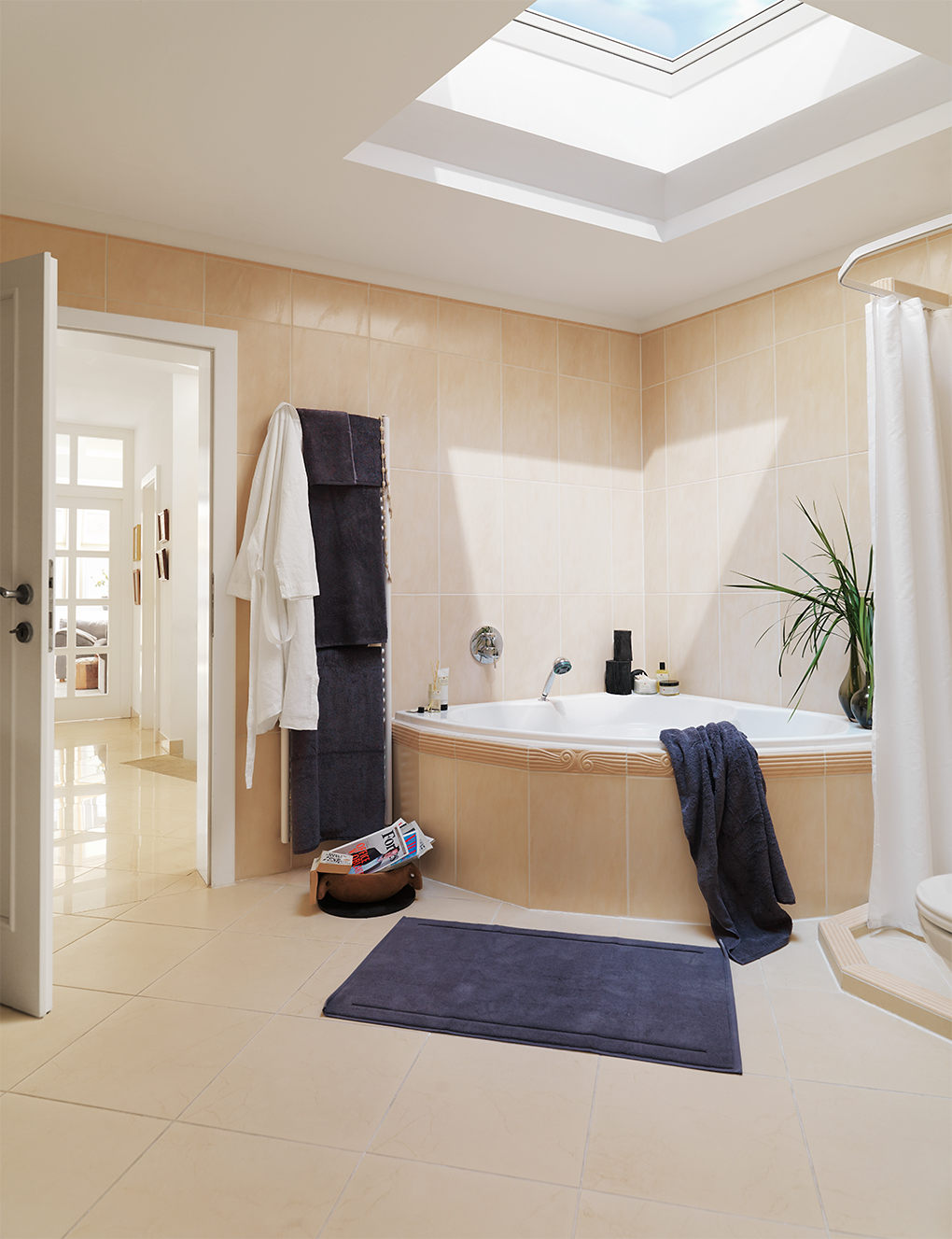 Think about how you want to use your room, and when it'll most be in use. It might not be convenient to be sat it bright direct light all day, for example, if you're using the space as a home office.
Windows for pitched roofs
These windows consist of a single panel of glass which pivots open and closed from the vertical centre of the window frame.

Look for frames with an electronic remote control when installing in hard to reach spaces, and programmable opening with rain sensors to automatically close windows if the weather turns.
Top-hung roof windows
Top hung roof windows are like centre pivot windows, but pivot open and closed from the top of the window frame, and offer uninterrupted views when open.
The majority feature handles at the bottom of the frame for easy opening.
Consider top-hung windows for rooms where headroom and space are at a premium.
Windows for flat roofs
Centre pivot windows
By installing a timber kerb to create a pitched window frame, centre pivot roof windows can also be installed on flat roofs.

By considering the aspect of the room, it is possible to angle the window to take the greatest advantage of natural light.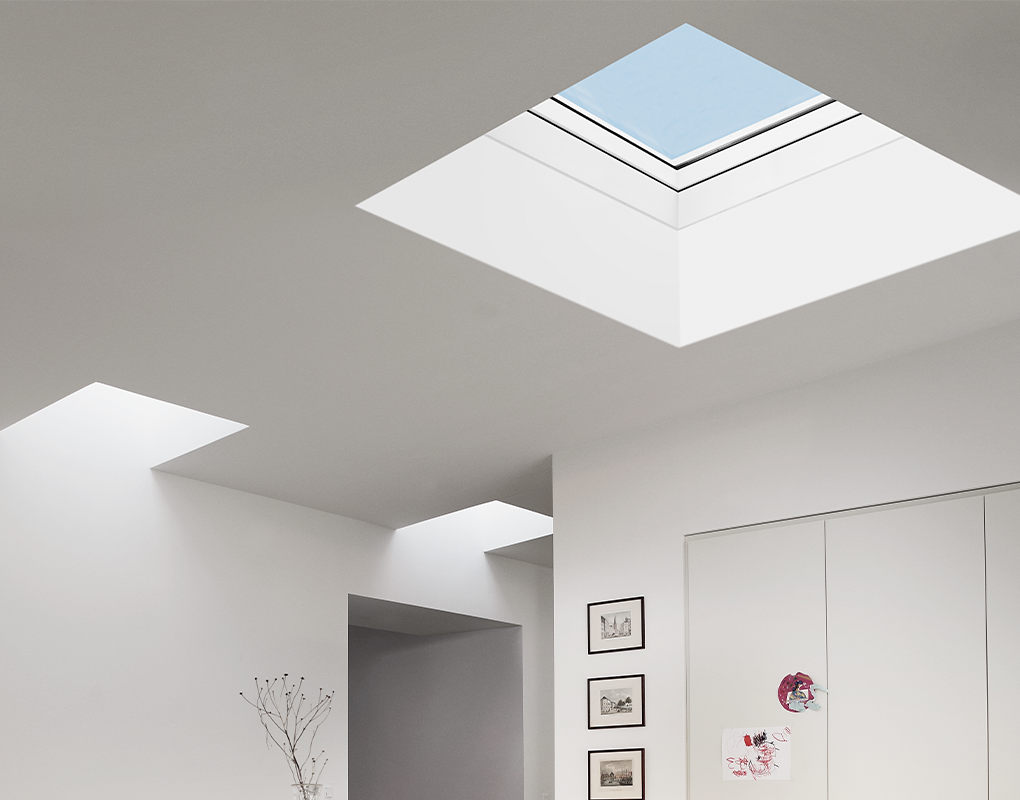 Create a sun tunnel
A sun tunnel is the perfect solution if you want to brighten a room which wouldn't normally get natural light.
They channel sunlight from your roof, down a highly reflective tube into the desired room below. Sun tunnels provide same illumination as a roof window, without the need to open the ceiling up into the loft space above.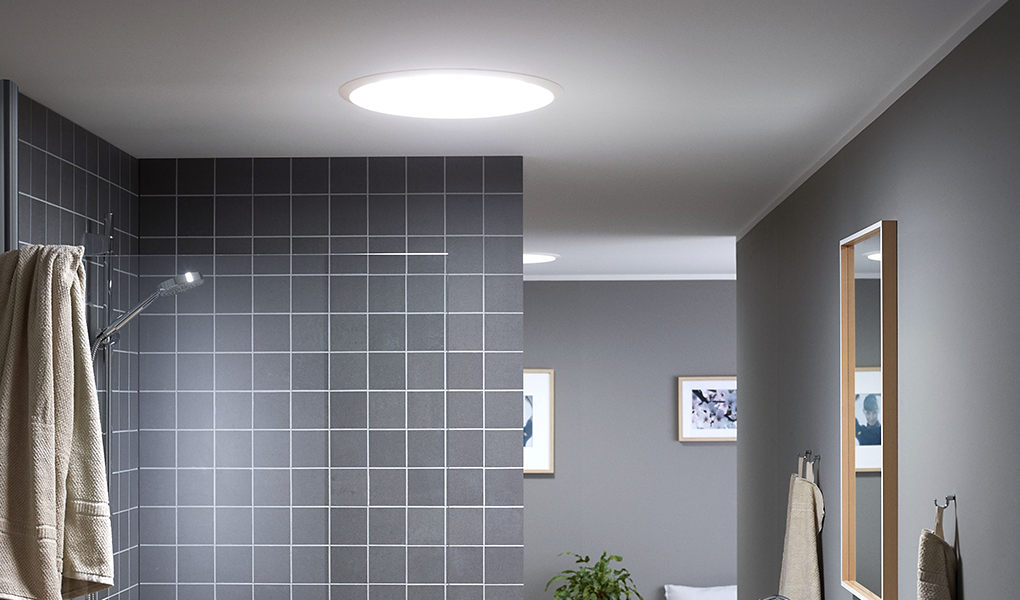 Create an atrium effect
Transform an average kitchen, dining room or hallway by using multiple roof windows to create an atrium effect. The windows simply sit within weatherproofed timber core frame and allow light to enter the room from different angles to maximise natural daylight entry.
Choosing the right material
The type of window will be determined, to some extent, by pitch of roof, roofing material and the size and shape of your room.
White polyurethane is the ideal low maintenance choice. The moisture resistant finish has no visible joints, making it perfect for bathrooms and kitchens where the humidity tends to be higher. The white finish complements contemporary homes and neutral interiors.
For a more traditional look, consider lacquered pine windows. Opt for triple lacquer coated window frames to ensure the natural timber is fully protected from the elements.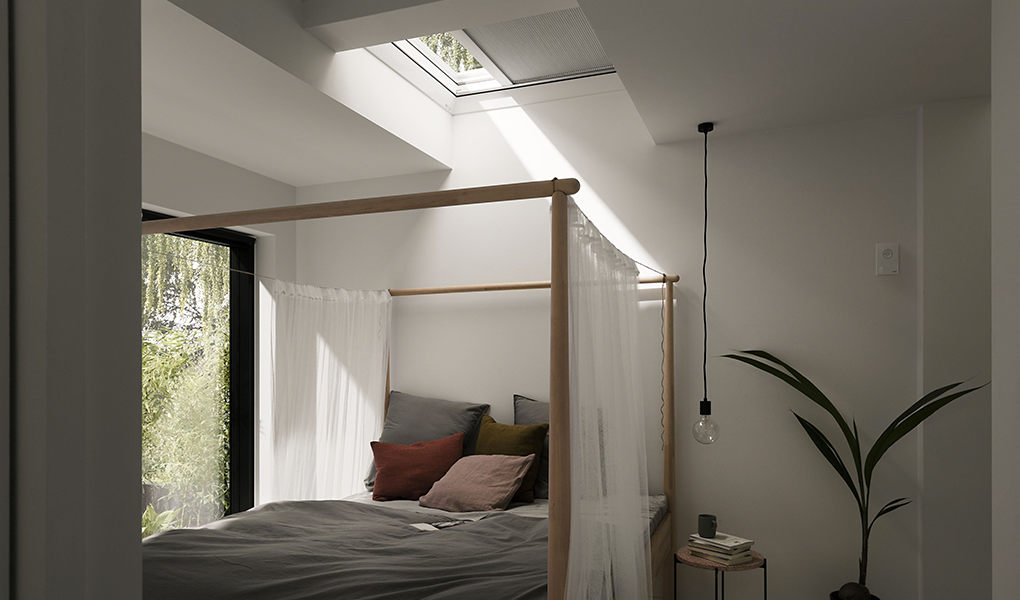 Choosing your glazing
Getting the glazing choice right will help to ensure that your windows provide the heat and sound insulation you expect.
The more windows you place in your home, the more opportunity exists for heat to escape. However, by choosing insulated glazing, it is possible to prevent this, and make the most of heat that has risen in your home, especially in loft spaces.

Don't forget that insulated glazing will help your home to become more energy efficient.
Noise reducing glazing is a smart choice if you live in an area with lots of external noise, such as road traffic. It will also help to reduce the sound of rain on roof windows.
Our top tips
For weathertight installation, flashing should be installed between the window frame and roof.

An insulation or underfelt collar eliminates cold bridges between the roof and window frame, thus helping to reduce heat loss.
Concerned about the build-up of condensation in the roof? Choose a vapour barrier to aid weatherproofing.