---
From toys to digital cameras to remote controls and much more, VARTA batteries provide all the power you need for the devices you use every day. With the VARTA LONGLIFE Max Power, LONGLIFE Power and Rechargeable batteries, you can certainly find the right battery for all your devices. VARTA batteries are of the highest quality, made in Germany - they have a battery storage time of up to 10 years.
---
---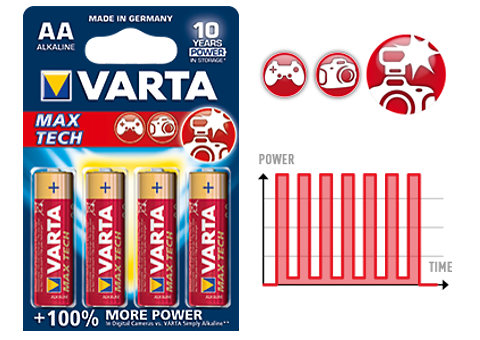 VARTA LONGLIFE Max Power
Get the best possible precision for your digital devices with VARTA LONGLIFE Max Power batteries, available in AA, AAA, C, D & 9v. LONGLIFE Max Power batteries have been developed for devices that need precise energy in situations where the requirement changes, for example - adhoc use of flash on a digital camera. These batteries allow an energy delivery that is extremely flexible.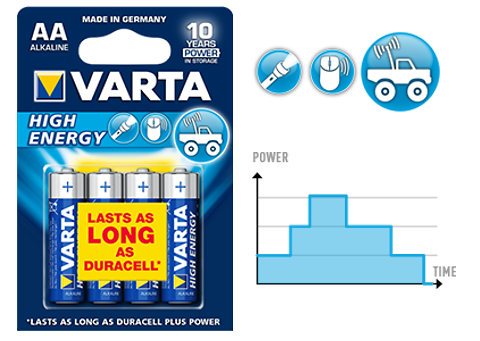 VARTA LONGLIFE Power
VARTA LONGLIFE Power batteries are the most powerful of the VARTA batteries, available in AA, AAA, C, D & 9v. High Energy batteries have been developed especially for use in devices like toys, computer equipment or flashlights. VARTA LONGLIFE Power offers the powerful energy needed for device with high energy consumption.