TORONTO 44 JET 5 HP PUMP HOT TUB INSTALL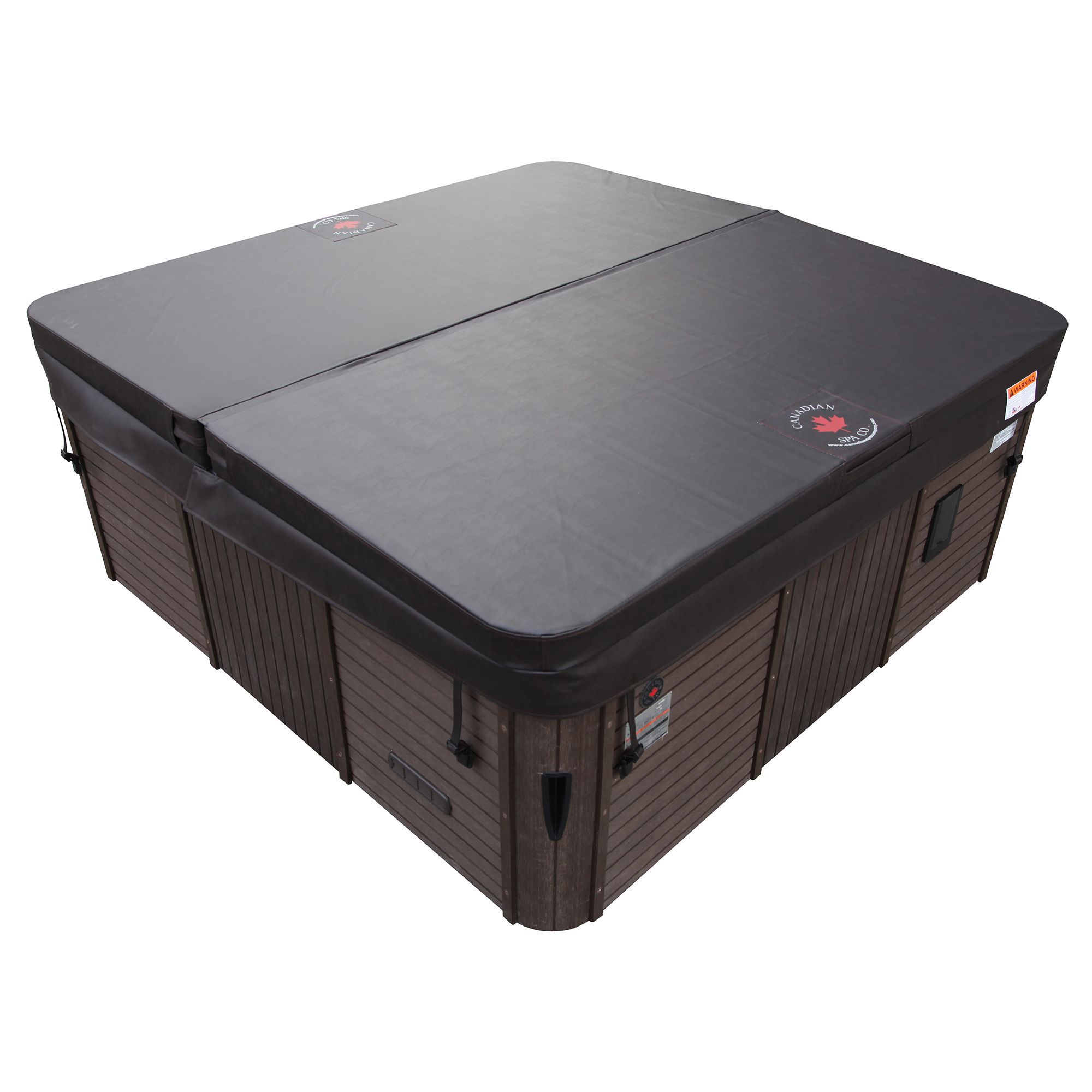 Product details
Product information
The Toronto hot tub is the perfect way to indulge in luxury in the comfort of your own garden.
Features and benefits
The Toronto forty four jet spa has a little something for everyone. Featuring a relaxing lounger, a fine sculpted therapy seat and even a corner nook for a couple more friends.
Up to six hydro-massage seats including a 'no-float' lounger seat and powerful hydrotherapy jets for all over relaxation
Bluetooth enabled music system including 2x waterproof retractable speakers. Built-in high quality amplifier delivering high volume with clear acoustics & Aurora™ premium LED mood lighting system
Mountain Pure™ self-clean spa - an auto-cleaning water sanitation system with ozone purification and 100 square foot filtration; to sift contaminants from the water
Spa shells are made from Lucite® SPA with Microban® which means your spa surface will stay cleaner for longer. Microban protection inhibits the growth of bacteria on the surface of the spa
Energy efficient heat reclamation system - Canadian Spa Company uses a unique combination of innovations to prevent heat loss and recycles water, saving money and energy. 3.0 kW Balboa* heater with smart sensors (shuts off heater within half a centigrade). High-quality tough triple layer insulation with IR reflection + thermal transfer blocker package on shell, cabinet and base
Delivered & installed. Requires a level existing patio or 3 to 4" concrete base and 230 V/32 Amp RCD breaker and cable fitted prior to delivery
This product includes delivery to the location where it is to be installed, as well as some installation actions. Delivery of the spa requires a clear route (minimum 3m height, 95cm width) to location where it is to be installed.  The spa must be installed on a level existing patio or 15cm concrete base that can support the weight of the spa containing water
Delivery charges don't include crane hire or road closures if these are required. For your spa to be installed on the day of delivery, you need to arrange for a qualified electrician to be present at delivery and have installed a 32A cable, single phase with the appropriate gauge coming from an RCD, with live, neutral & earth wires available. The installers will test the spa on same day as delivery with the cable you provide but your electrician needs to sign off the installation before use
If you have any questions regarding the purchase, delivery or installation of your spa please contact Canadian Spa on 01293 812 047 before purchasing
Weight (g) - 20430 g
Specifications
| | |
| --- | --- |
| Product code | 0700697209556 |