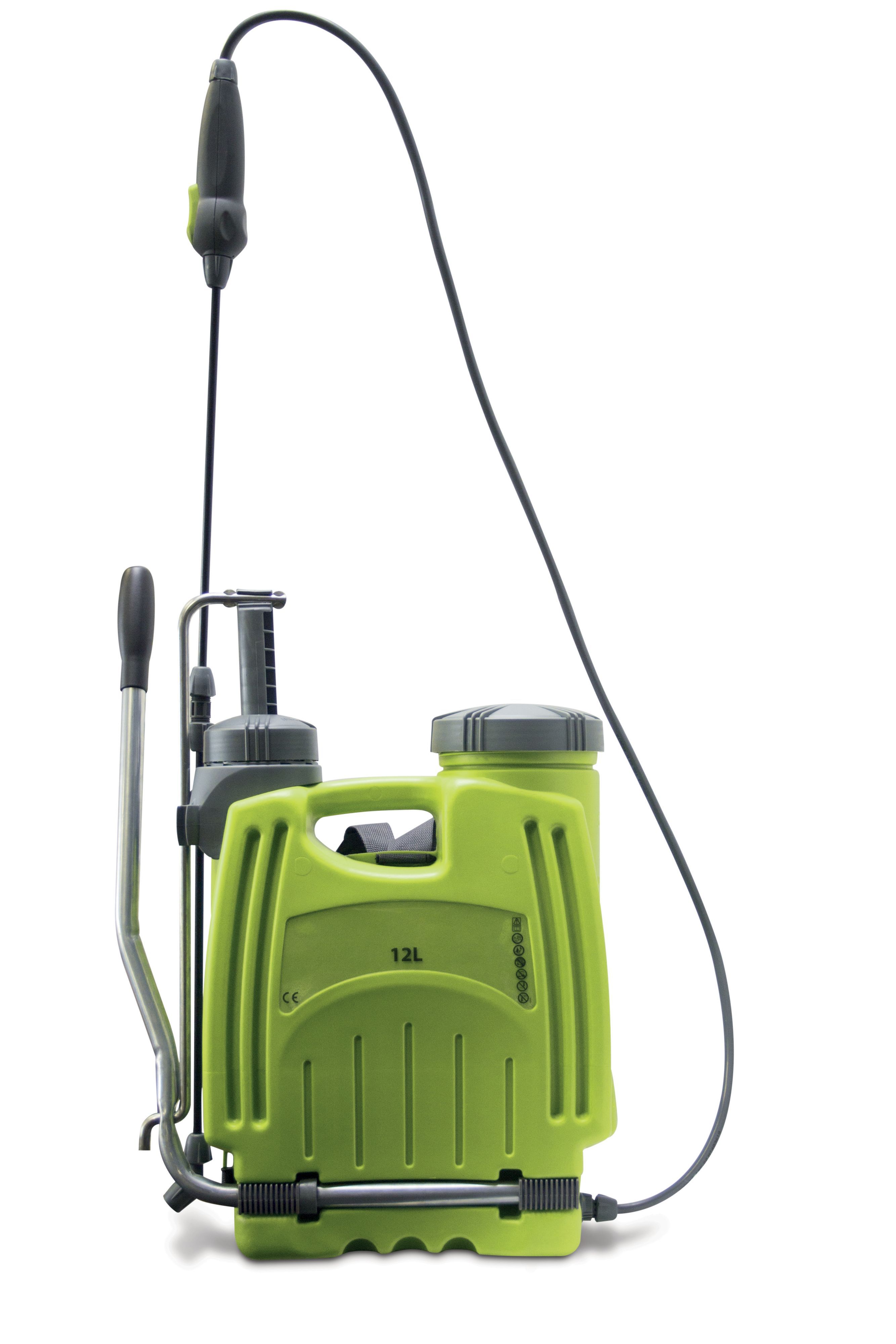 Verve Backpack sprayer 12L
Our stores do not stock this product
Product details
Product information
This backpack sprayer is suitable for water, insecticides, pesticides, fungicides and water-soluble fertilizers.
Guarantee - 3 years
For use on - Weed killing and plant care
Comes with - Comes with 2x fiberglass lances (80cm), content indicator, nozzle, carry straps and instruction manual
Features and benefits
This backpack sprayer has wide 11cm opening for easy filling and emptying
It is fully equipped with a filter and lockable lever for easier spraying
Complete larger tasks in quicker time by having to refill the large tank less
It is recommended not to store the sprayer pressurized and treatment agent inside the sprayer. Do not leave the apparatus in a warm environment, out in the sun or out in the cold. Store the sprayer out of the reach of children. The apparatus must not be used or stored at temperatures below 5°C or above 40°C, during winter or the rest of the year
Wear protective clothing, protective gloves, protective goggles and a protective mask. Do not smoke, eat or drink during use. Do not spray in the direction of other people or pets. Keep other people and pets at a reasonable distance from the apparatus when spraying. Help protect the environment; only spray the surfaces to be treated. This apparatus must not be used by individuals suffering from fatigue or illness, or by any person under the influence of alcohol, drugs or other medication
Specifications
| | |
| --- | --- |
| Brand | Verve |
| Litre capacity (L) | 12L |
| Model | 12L |
| Product code | 3663602896548 |
Terrible
Read the previous reviews and decided even if the printing of the instructions was too small we would be able to work it out. Nothing seemed to line up correctly and some parts had to be pressed in place ( that was a 2 Man job) Once assembled the parts seemed to be pulling out of place risking damaging the sprayer. Assembly abandoned, it's now going back.
Am I stupid
Keen diyer x2 - 1 month ago
Eventually found the instructions- inside the tank. Got the handle in ok but then spent an hour trying to get further. Instructions too small to read let alone understand even with a magnifying glass. If B&Q cannot provide intelligible instructions they don't deserve to sell such products. It's on its way back
useless - and not even assembled!
Bought this yesterday and first thing I had to do was take it back as I thought there were no instructions, wand etc , there were - inside the tank but even the store staff didn't know this at first.

I have now been trying to put it together for an hour and I can't get the wand to even fit together. This is not due to stupidity the instructions and diagrams are awful and the font on the instructions is stupidly small.

Having read the rest of the reviews (whilst looking for a you tube 'how to assemble') I have decided to give up the ghost and return it to the store.
Pants!
You pump it to max and it sprays for around 5 seconds and that's it, i could p longer!
Wouldn't have this if it was free
Epicurean_Vegetarian - 1 year ago
Bought this without reading previous review. The instructions shockingly bad - over 2 hours in and still not halfway through assembling it - it's only a garden sprayer for goodness sake! Basic errors so far:

No identification of parts therefore difficult to follow instructions
Assumes you need no tools, we did; see later
Says it comes set up for right handed person, this one was set up for a left handed person and it is difficult to workout that out.
Pump was stuck in a position that meant it couldn't be connected to lever to operate the pump. Didn't know if we tried to move it it would break or not. Unable to free by hand and it has to be freed with a Stilson
Diagrams are shocking and not laid out in order of assembly and order of the risible instructions
Assembling the lance, nothing fits together. We're still on this after 20 mins. 20 mins to fit a piece of hose and a plastic Lance into into the handle!!! The instructions are so useless you have to look at the photo on the box just to work out how you put this bit together. Still not achieved this but submitting review as anything else I write can't make it any worse.