Make the most of every inch
That space under your stairs might seem useless at first glance. Perhaps you stuff your shoes in there when you get home, or it's full of discarded toys no longer used, but it's actually a lot handier than you might think. Check out our top under stairs ideas to reclaim that wasted space and optimise every corner of your home.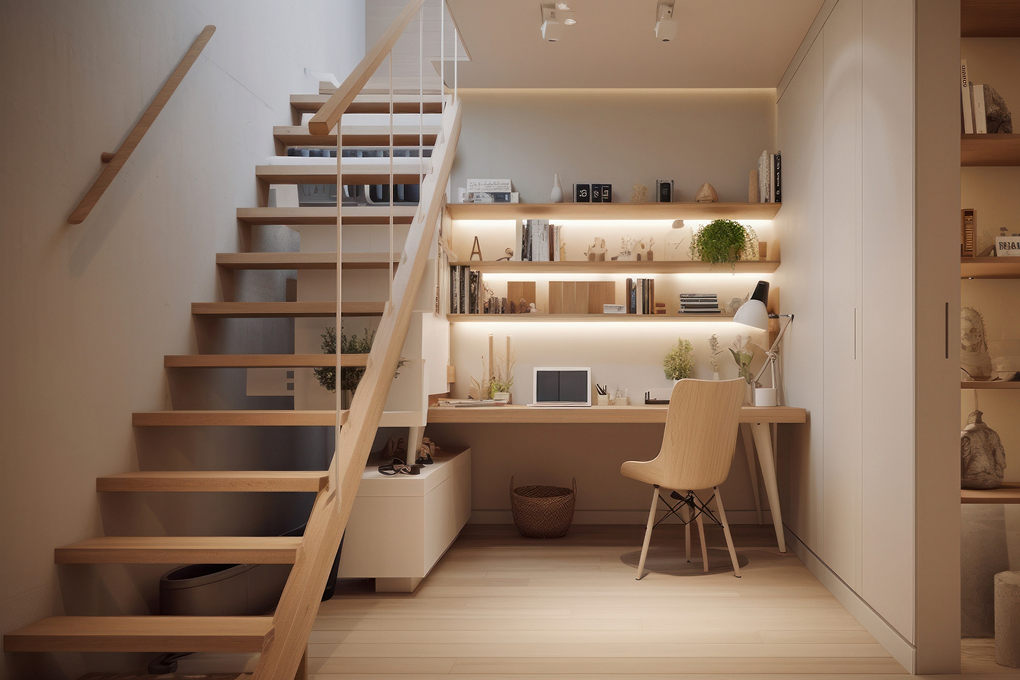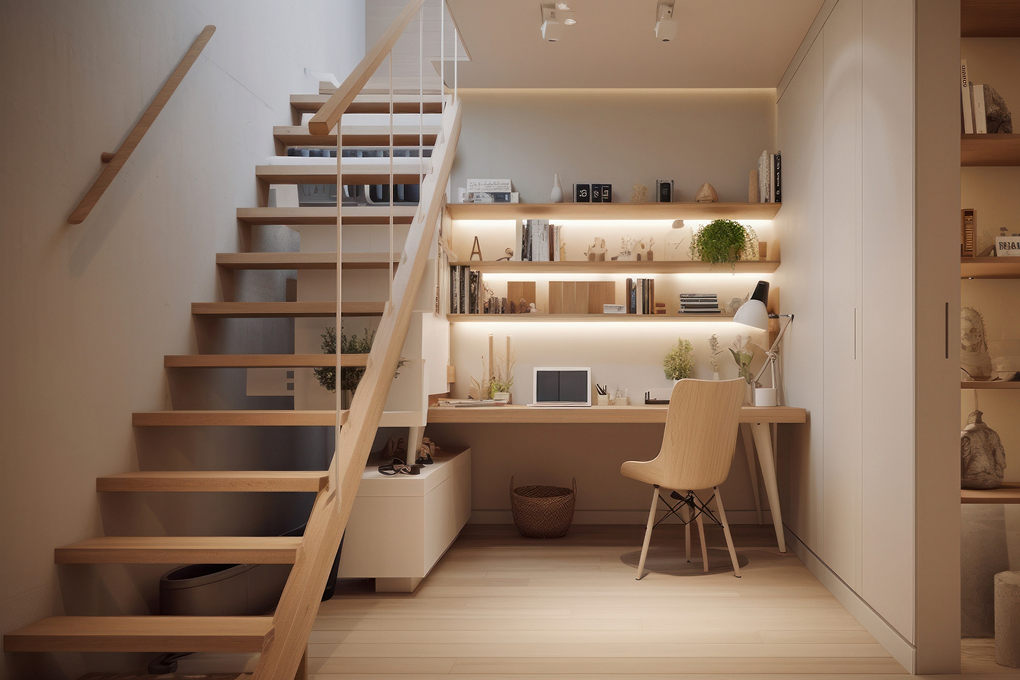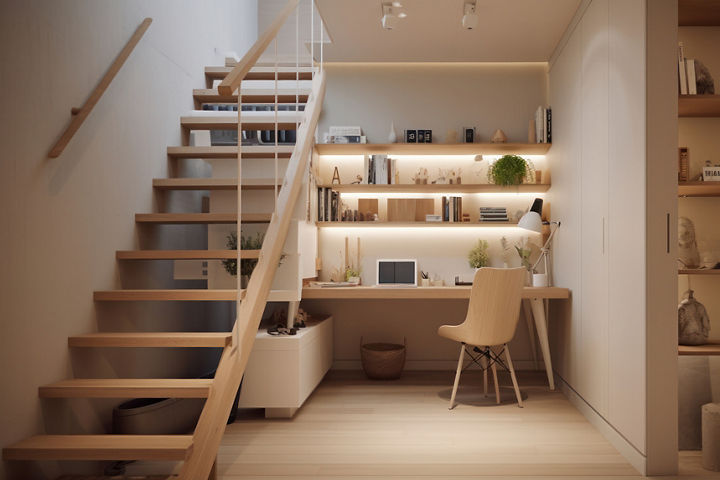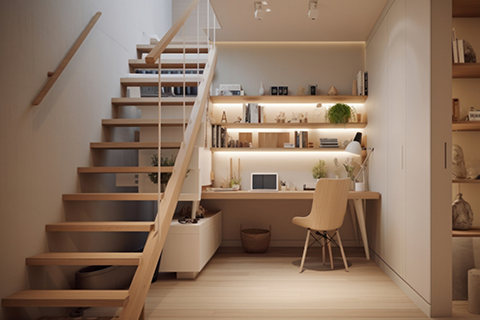 Home office
To make the most of the space under your stairs, consider transforming it into a stylish and functional home office. Start by measuring the space to determine what size desk and chair will fit. Look for a compact or floating desk that can fit snugly against the wall.
Choose a chair with wheels compact enough to be tucked away when not in use. Use wall-mounted shelves, storage cubes, or filing cabinets to keep your office supplies organized.
As this area won't receive a lot of natural light, ensure you have sufficient lighting by installing overhead lights or using desk lamps. Add personal touches like artwork, plants, and a bulletin board to create an inspiring and welcoming atmosphere.
Lastly, don't forget to install electrical sockets so you can connect your laptop and charger. You could even use a curtain to hide your desk setup when it's not in use.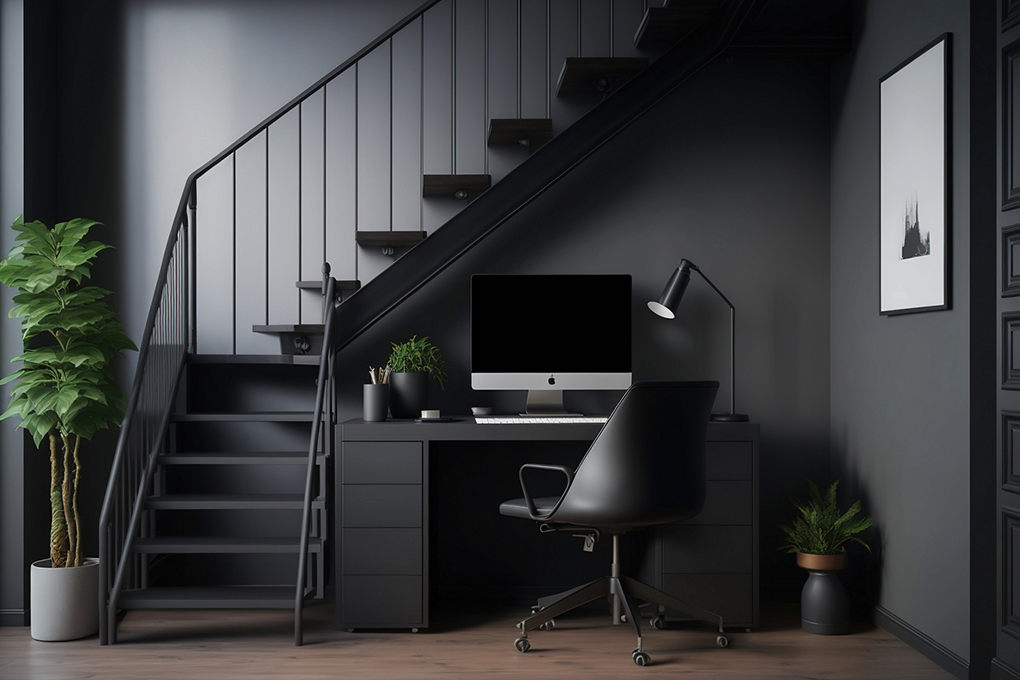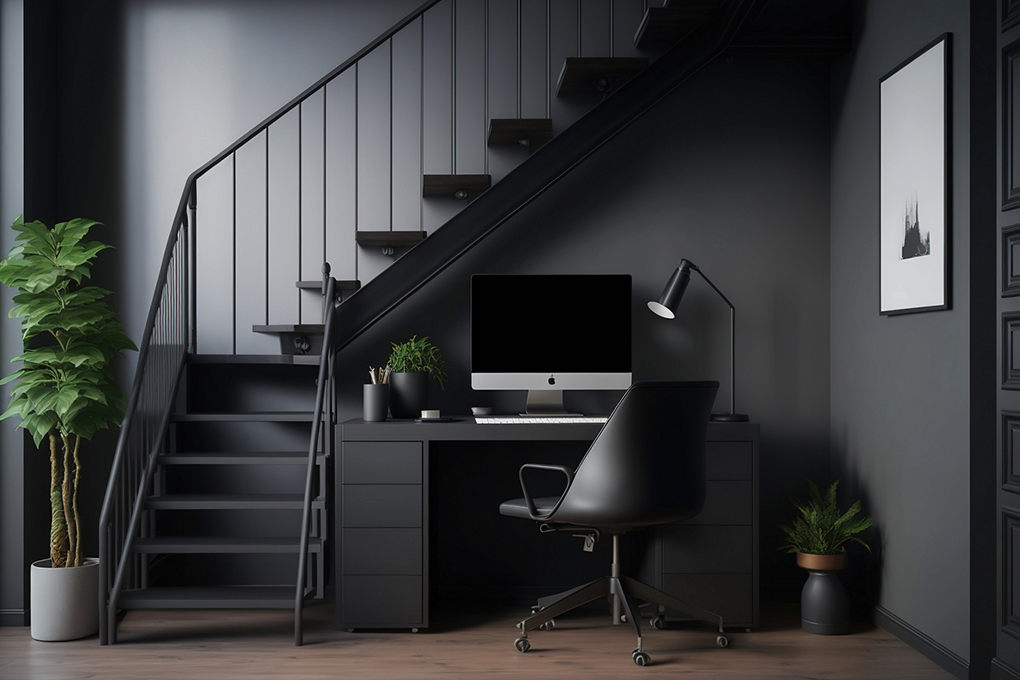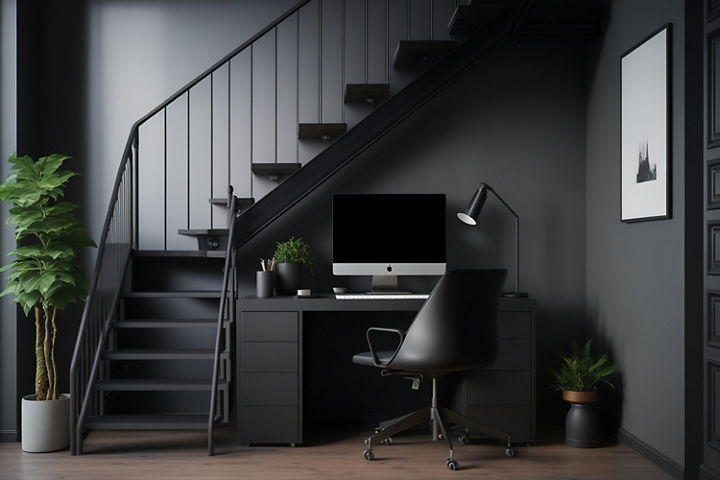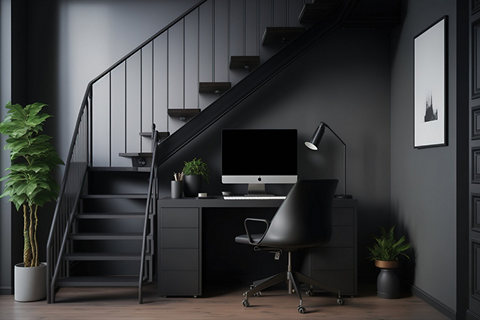 Bookcase
Fitting a bookcase under your stairs not only provides additional storage, but also adds a touch of style to your home. A well-designed bookcase can serve as a statement piece, enhancing the aesthetic of your hallway.
You can choose from a variety of styles, materials, and finishes that complement your existing décor, or create your own bookcase tailored to the space you have available.
As your hallway is one area most guests will see, the area under the stairs is a great opportunity to display decorative items or photographs.
Coat storage
The installation of a coat rack under your stairs will give you a place to store coats, hats, scarves, and even bags, which will help keep your hallway organised.
Moreover, installing hooks in this area makes it convenient to grab your coat as you head out the door. Choose a set of coat hooks that match the style of the rest of your hallway, you could even create a personalised hook for each member of your household.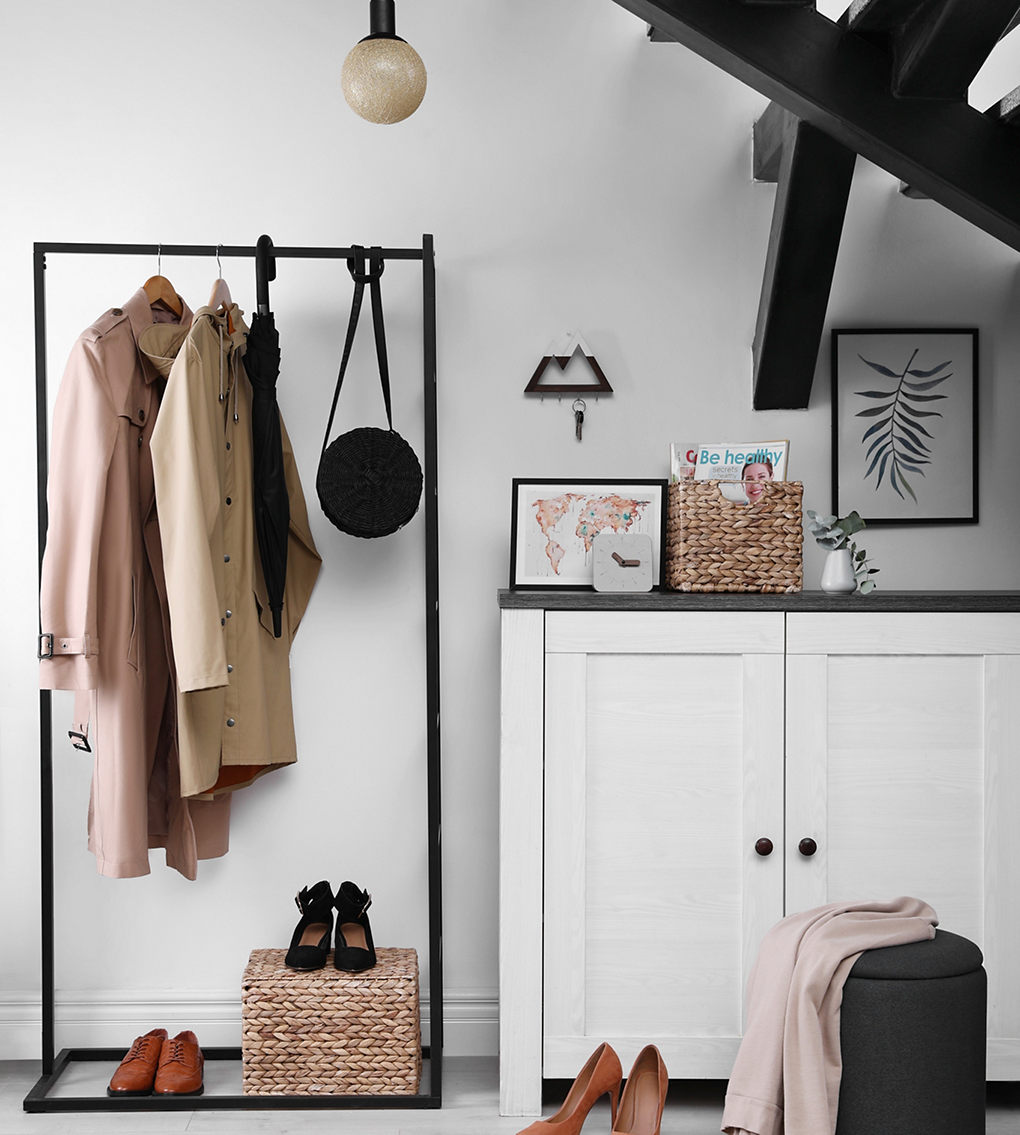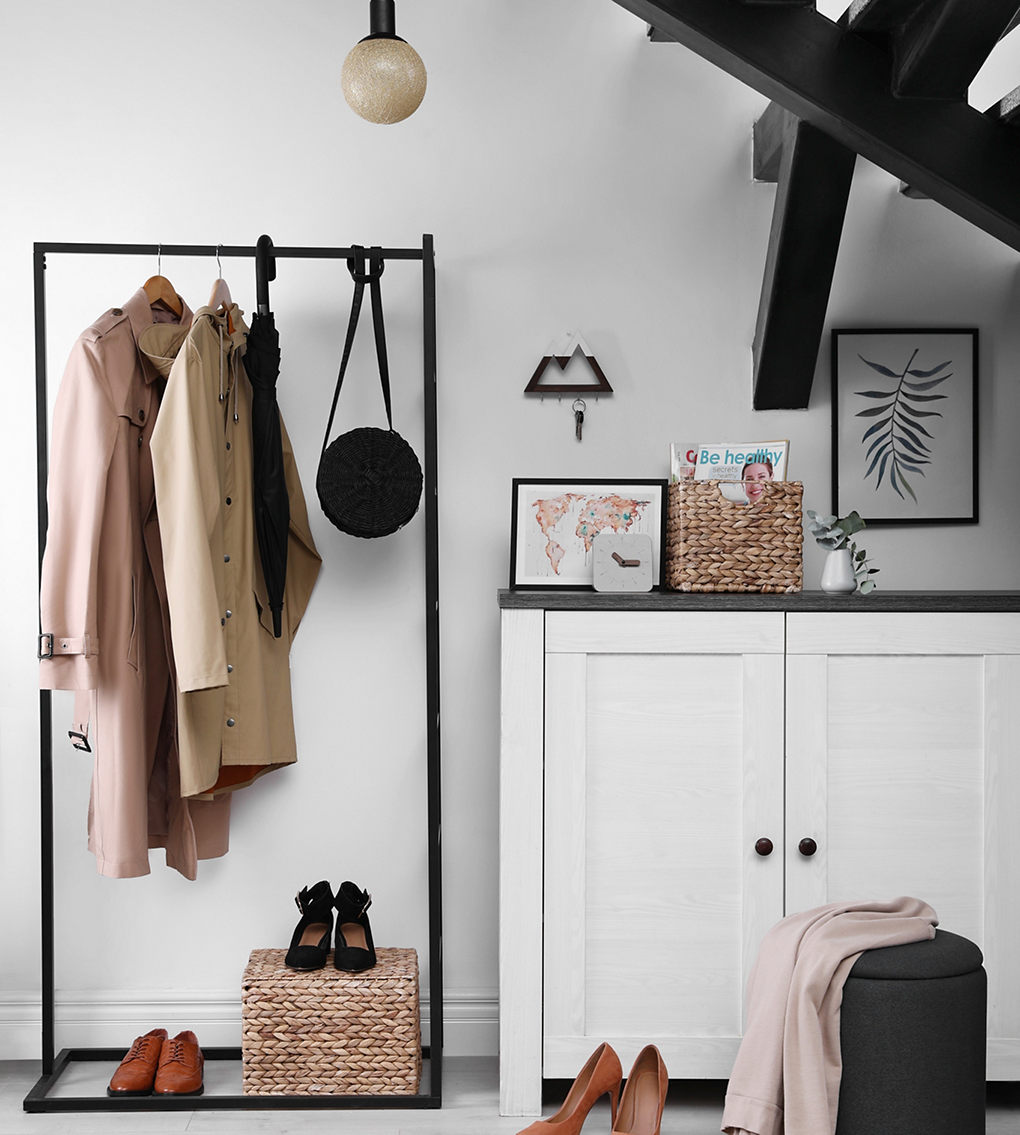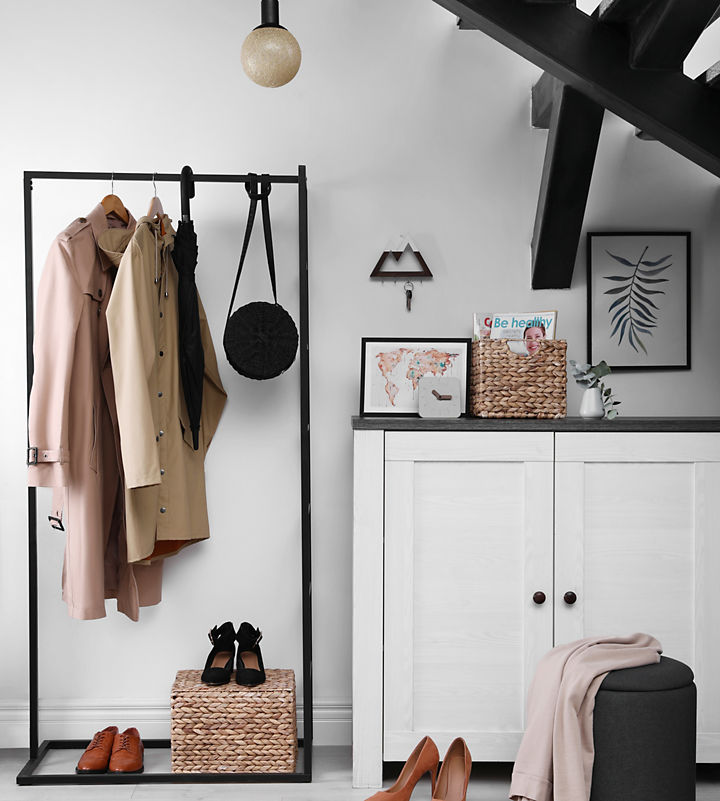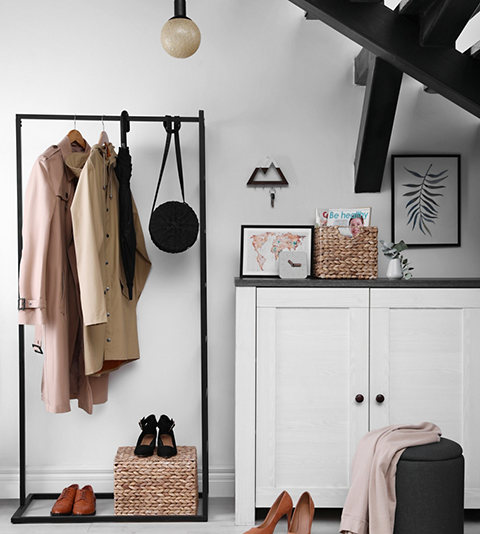 Pull out drawers
When it comes to maximising space in your home, custom drawers under a staircase can be a game changer. These drawers are tailored to perfectly fit the unique shape of your staircase, allowing you to utilize every inch of available space. Not only do they solve the problem of wasted space, but they also offer a practical storage solution for items that need a designated spot. From shoes and coats to books and toys, these drawers can be customised to suit your specific storage needs.
Building pull-out drawers under your stairs is a relatively straightforward process that can be completed with a few basic tools and materials. First, you'll need to measure the space under your stairs and decide on the size and height of your drawers. Then, you'll need to create a frame for the drawers using wood, cut pieces of plywood for the drawer base and sides, and attach drawer slides for a smooth pull-out mechanism. Once your drawers are assembled and sanded, you can finish them with your choice of paint or stain.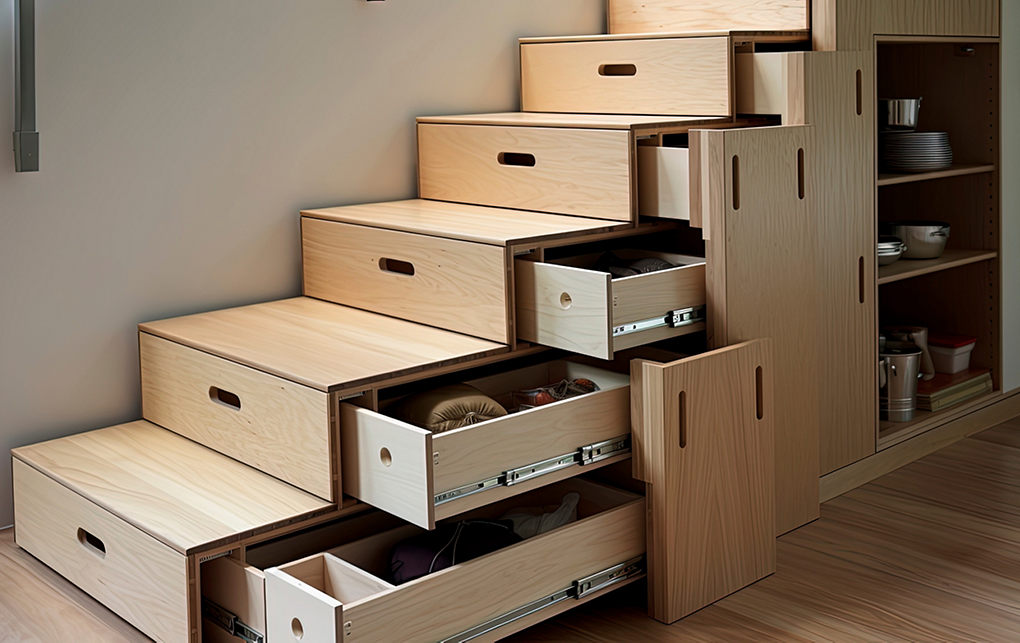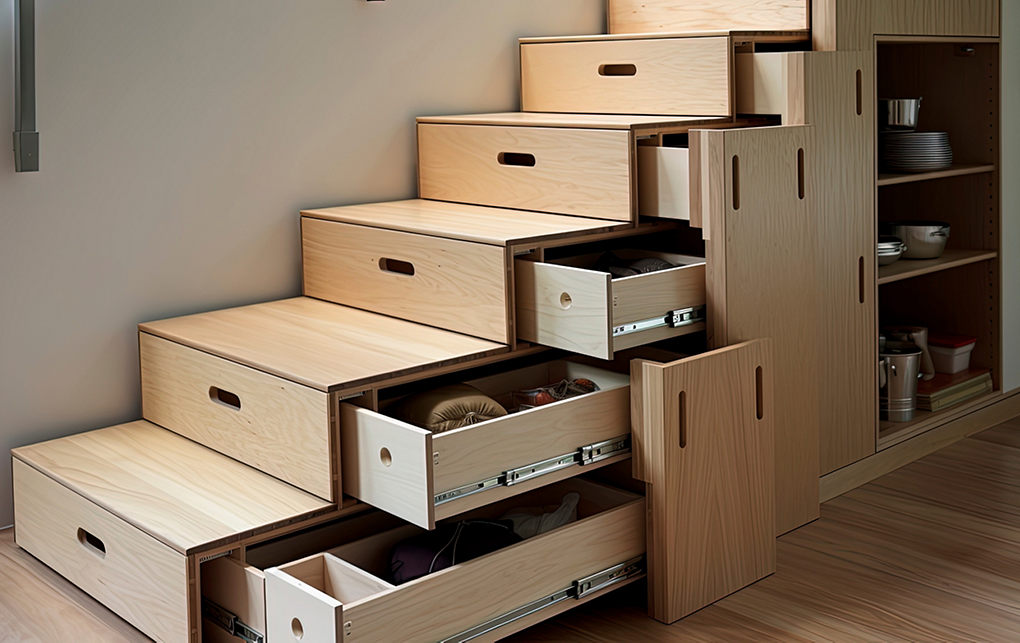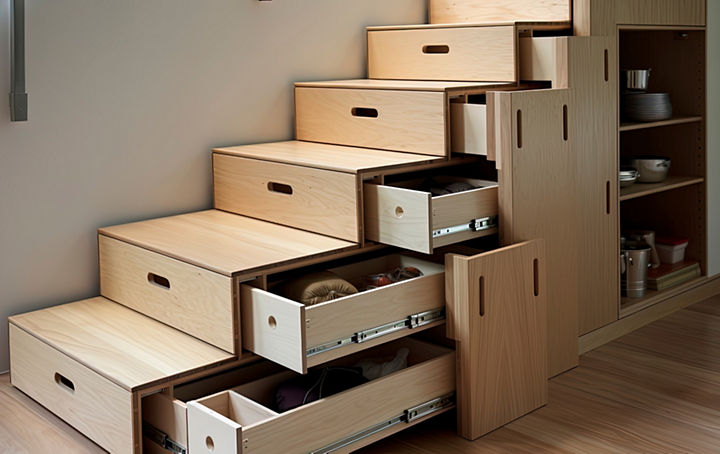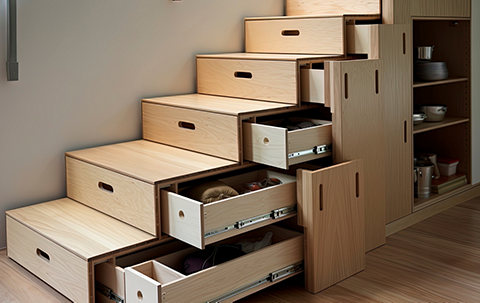 Bench
Installing a storage bench under your stairs can be a practical and stylish addition to your home. Not only does it provide extra storage space, but it also adds a charming touch that can give your hallway the feel of a cosy country home.
With a storage bench, you also get a comfortable seating area. A cosy spot under your stairs where you can sit and put your shoes on, or just relax and unwind.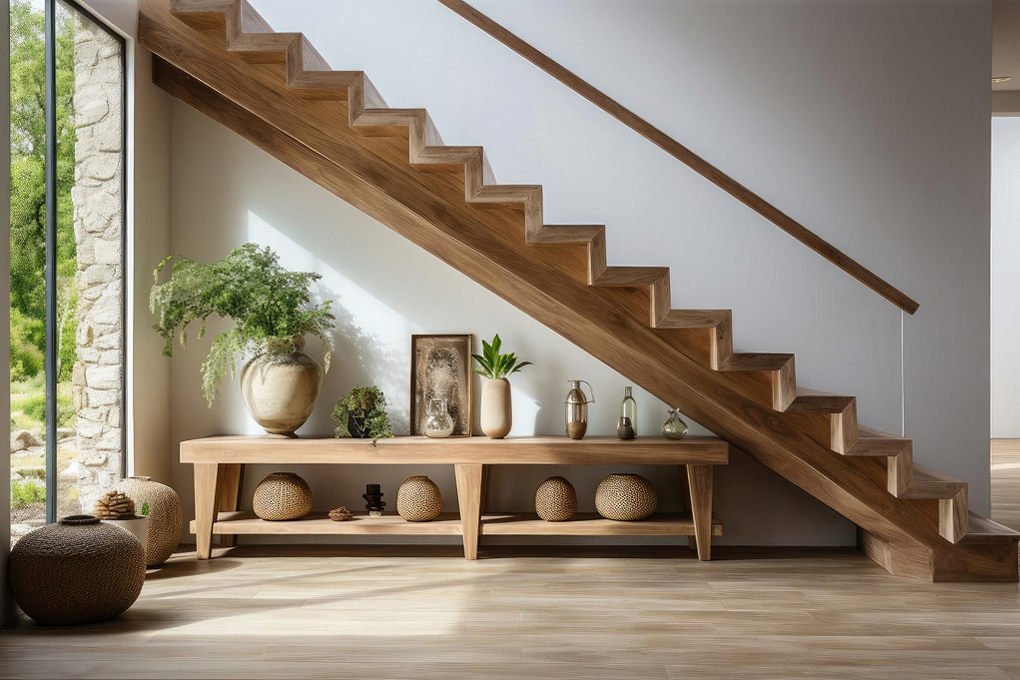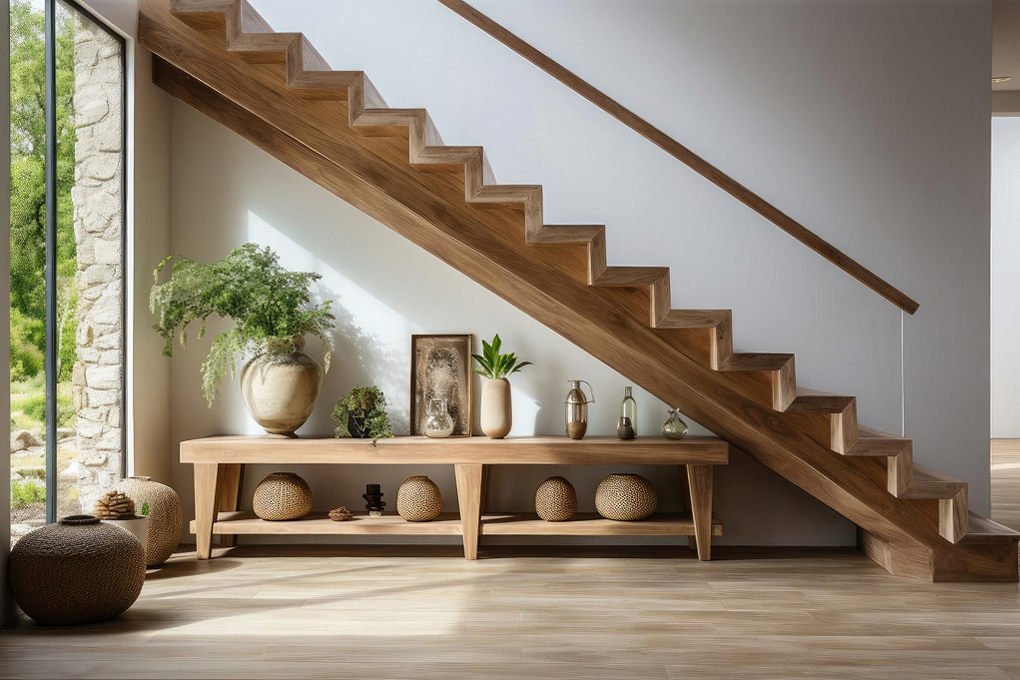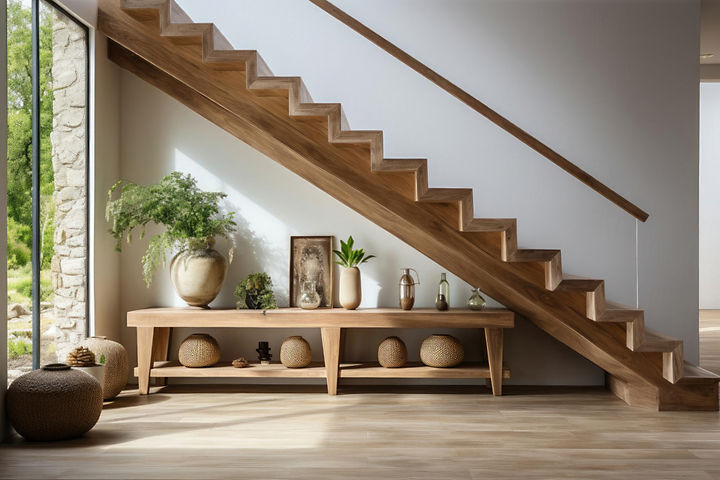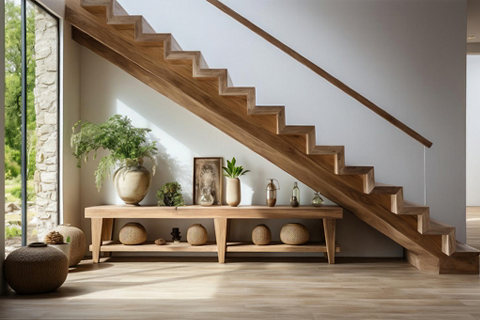 Bike storage
The space underneath a staircase can be a fantastic spot to store a bike. By installing bike racks or hooks on the wall underneath the stairs, you can hang your bike vertically, maximising the available space.
This storage solution not only keeps your bike out of the way, but also protects it from potential damage, theft, or exposure to the elements. Additionally, as staircases are usually located near your front door, storing your bike here means it remains easily accessible whenever you need it. This storage solution is particularly useful if you live in a home where you can't easily access the back garden.
Pet corner
They're our best friends, our secret keepers, our shoulder to cry on, and always there when we need them. By turning that under stair space into a cosy spot for your pet to call home, you can cleverly use that space and show them how much you love them too. From doghouse to rabbit hutch, there are endless ways to give your pet a little home of their own.
Kids den
Little minds are full of magic, feed their imagination with a secret den under the stairs. This little area, tucked out of the way, is the perfect place to transform into a play area. Whether it's a rocket ship, fairy house, corner shop or princess castle, a little paint, a touch of wallpaper, a couple of accessories, and some creativity will take you there.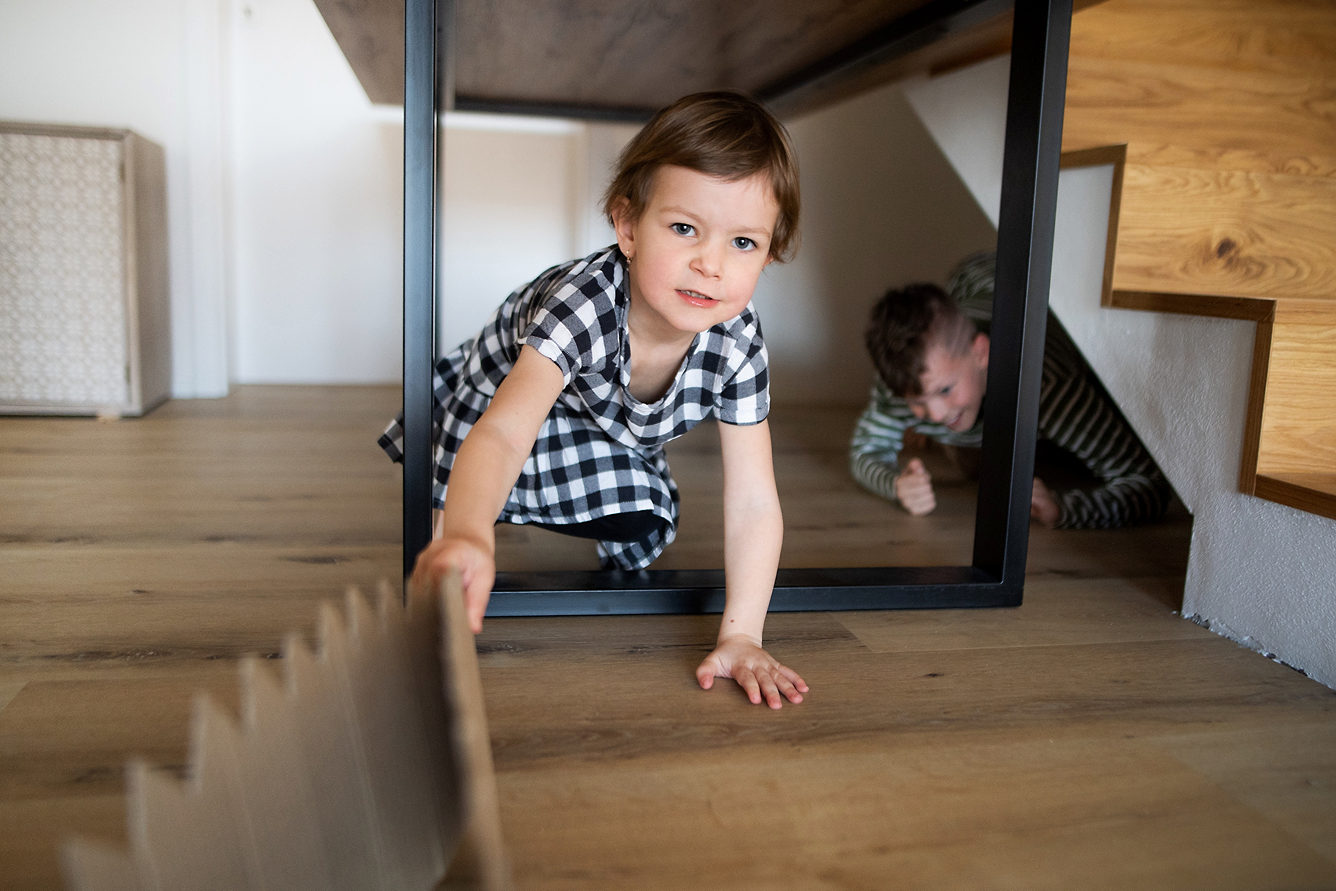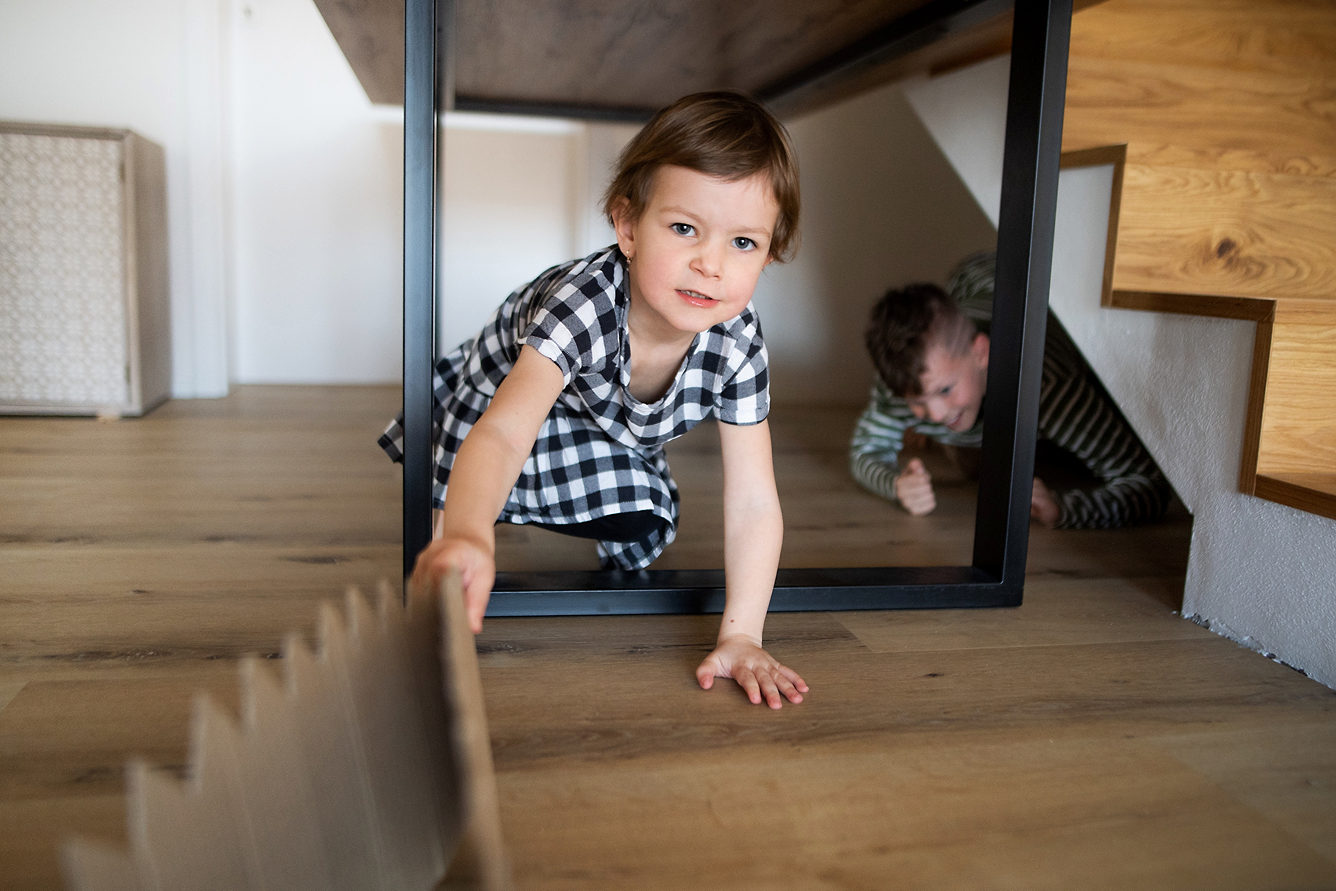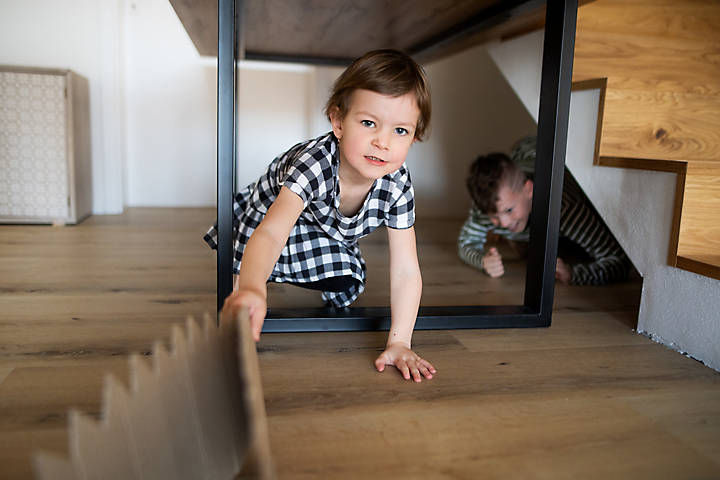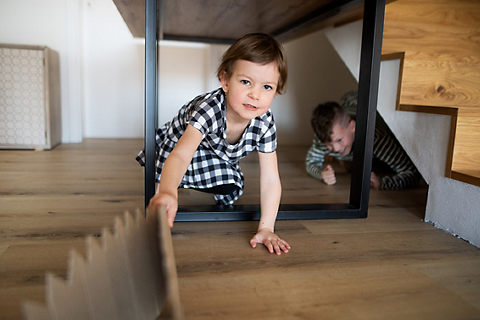 Wine cellar
Installing a wine rack under your stairs allows you to store and display your wine collection without taking up valuable floor space or compromising the aesthetics of your living area. It can also provide a unique and stylish focal point, adding a touch of sophistication to your hallway that your guests will see as soon as they walk in. Moreover, the cool and dark environment under the stairs provides ideal conditions for wine storage, ensuring that your bottles are kept at the optimal temperature and protected from sunlight and heat. 
Cloakroom
Tucking an extra toilet away under the stairs will add a valuable extra facility to your home. When space is precious, and bathroom time is rationed, another place to powder your nose can be just the thing you need. If there's not quite the space to squeeze in a toilet, a vanity cabinet, mirror and some clever lighting could give you your own makeup studio.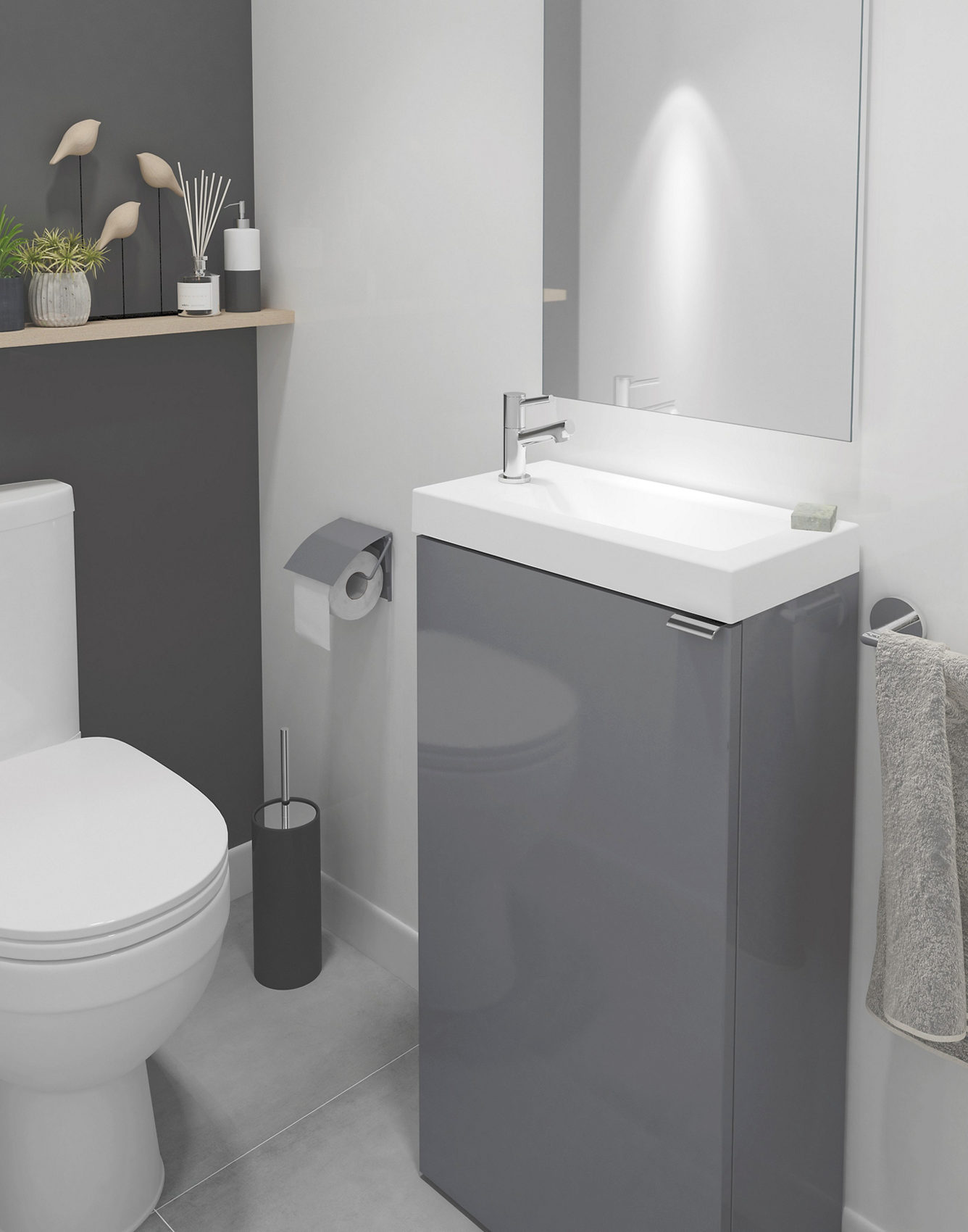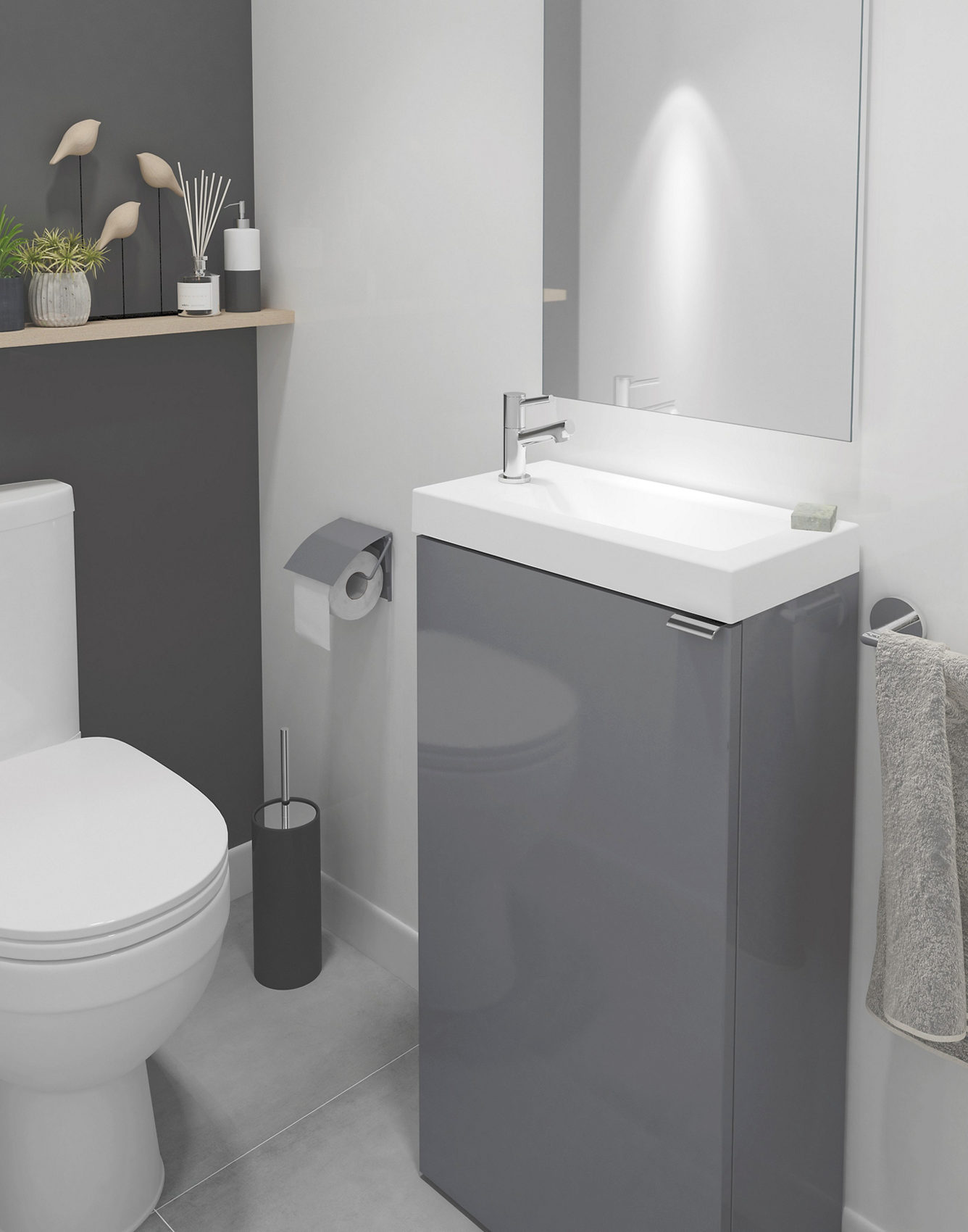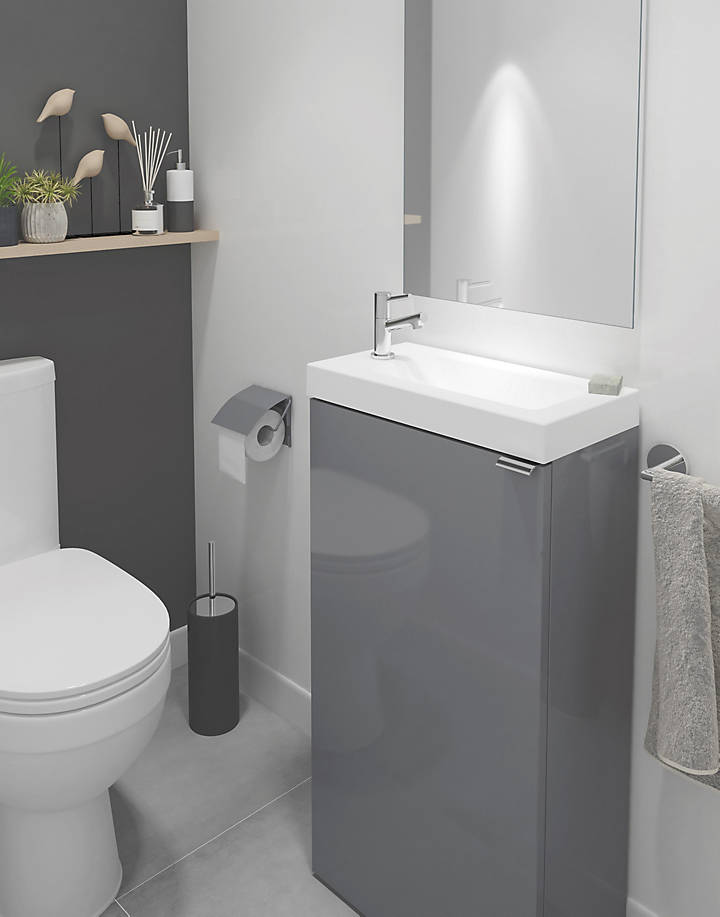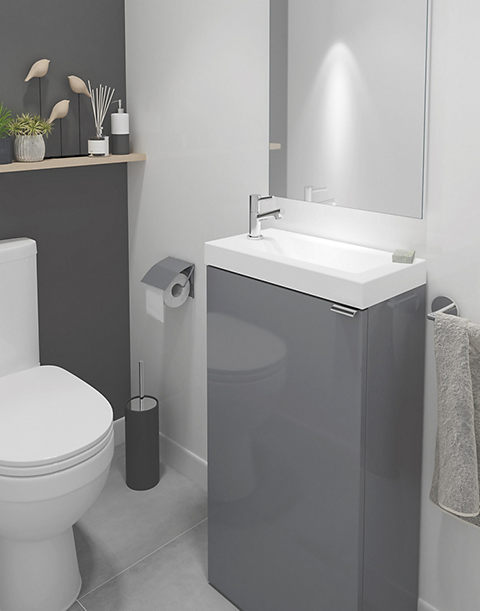 Laundry area
Bulky appliances like washing machines and tumble driers can be awkward to slot into the kitchen. Instead of struggling to squeeze them in, why not hide them under the stairs? Stretch out the space with shelving above the machines to hold your cleaning kit or clean laundry and you've got yourself a utility room. The perfect way to create more space in your kitchen for family time.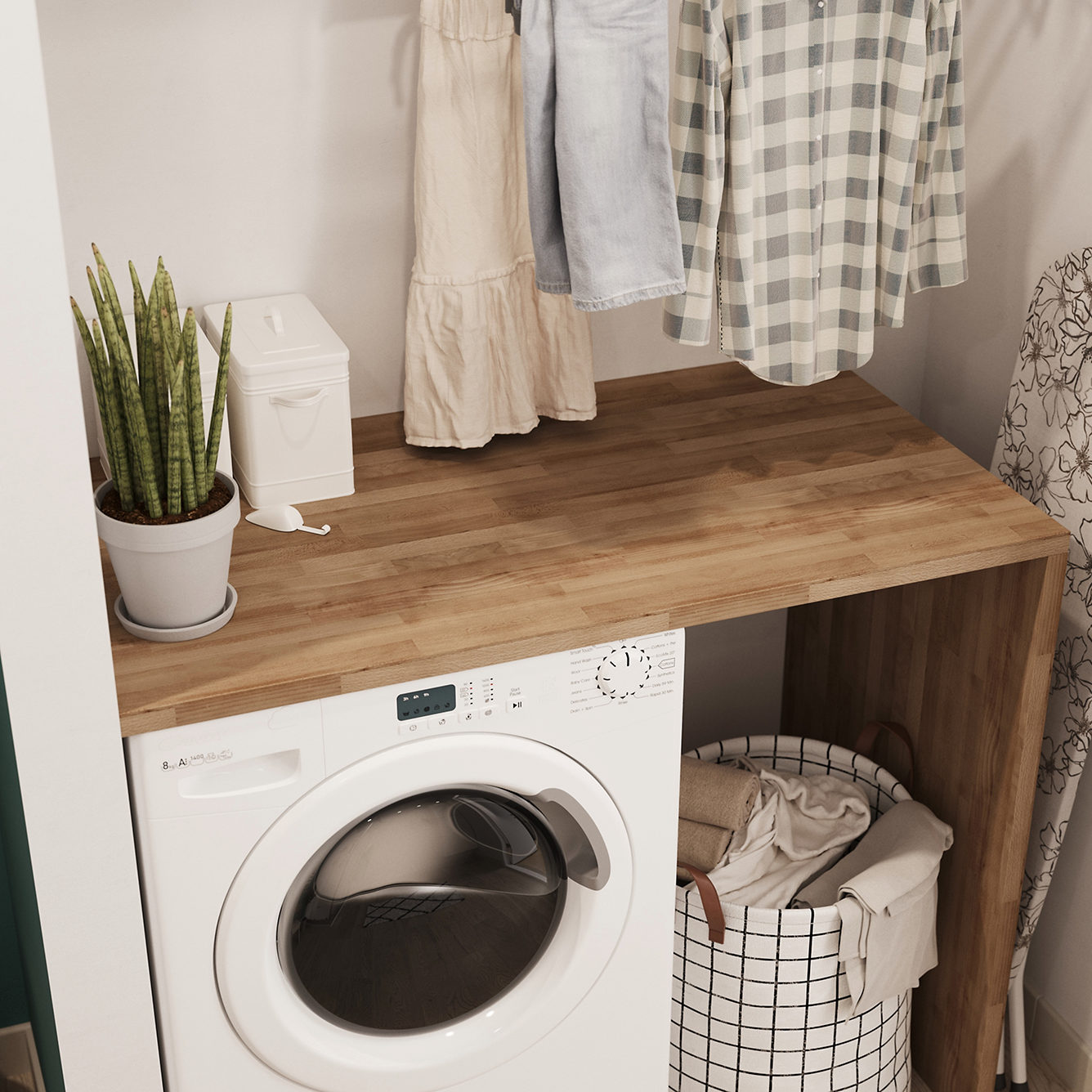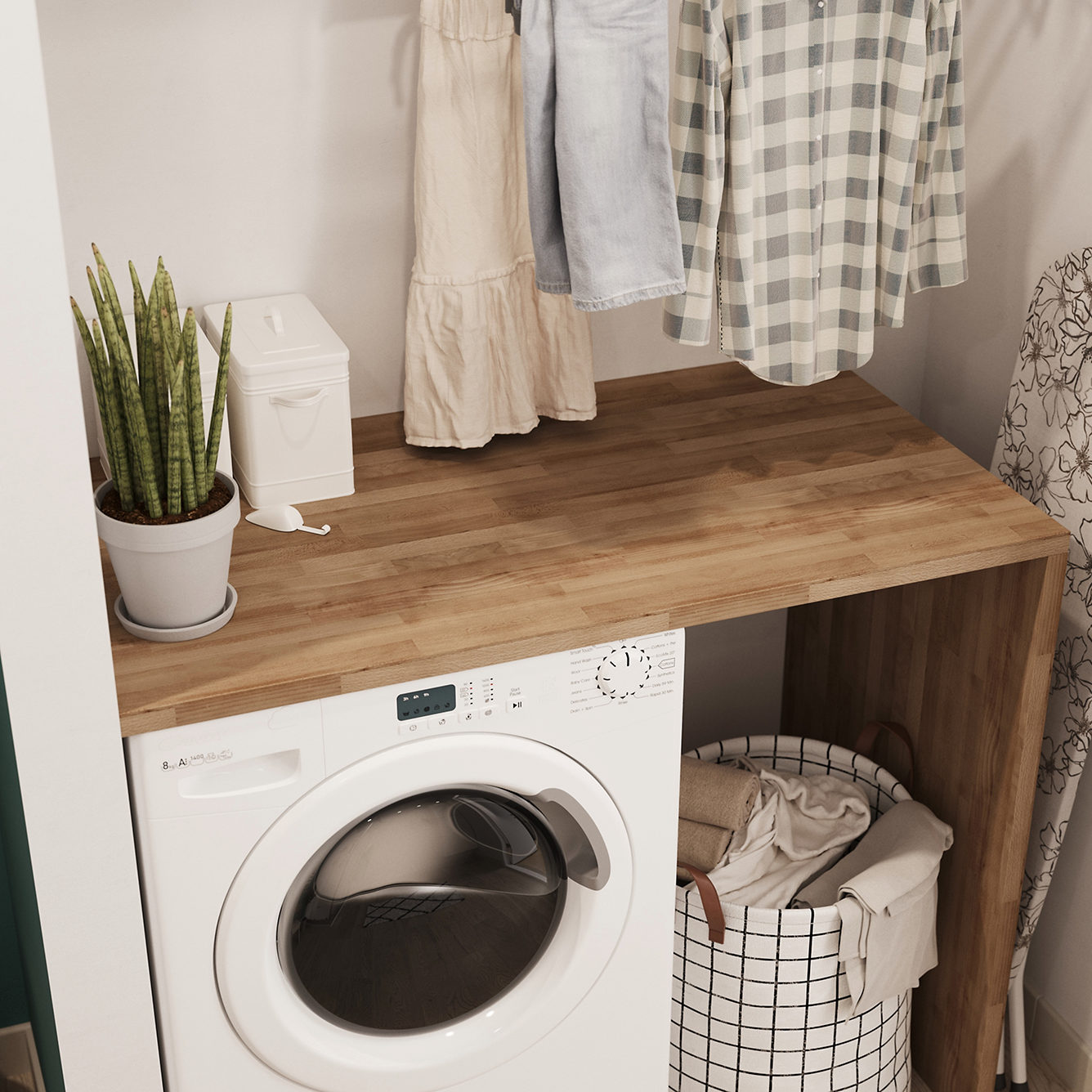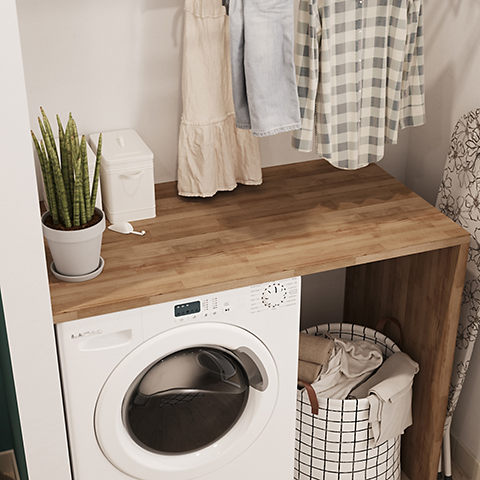 A space for storage
Who could turn down extra storage space? We've all got clutter we wish we could clear, games that only come out on rainy days, or decorations you only need at Christmas. Unlocking the space under your stairs could solve that problem perfectly. Rows of floating shelves are sleek and easy to install, great for books and DVDs. Try our adaptable Mixxit storage unit and cubes which come in different sizes and styles to suit.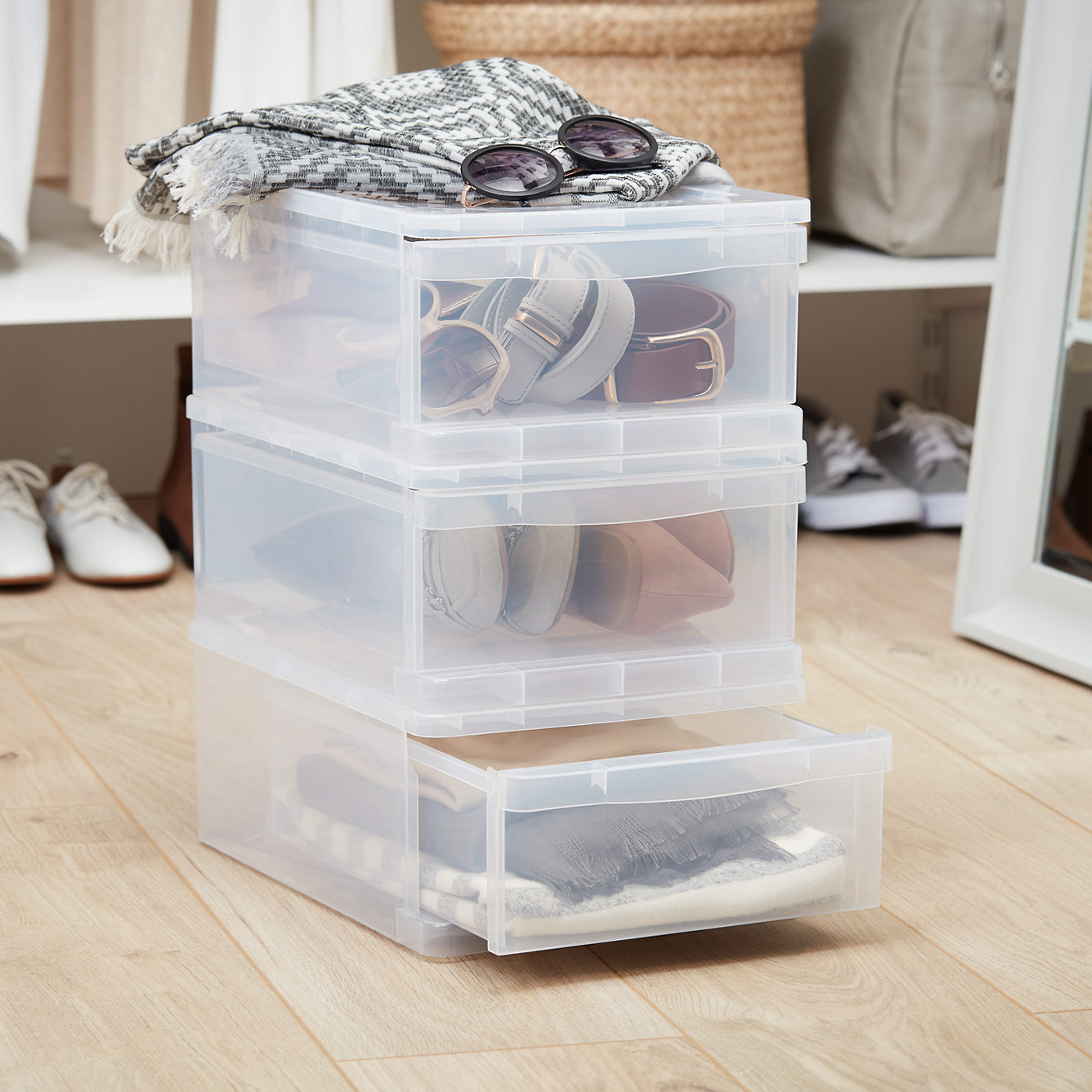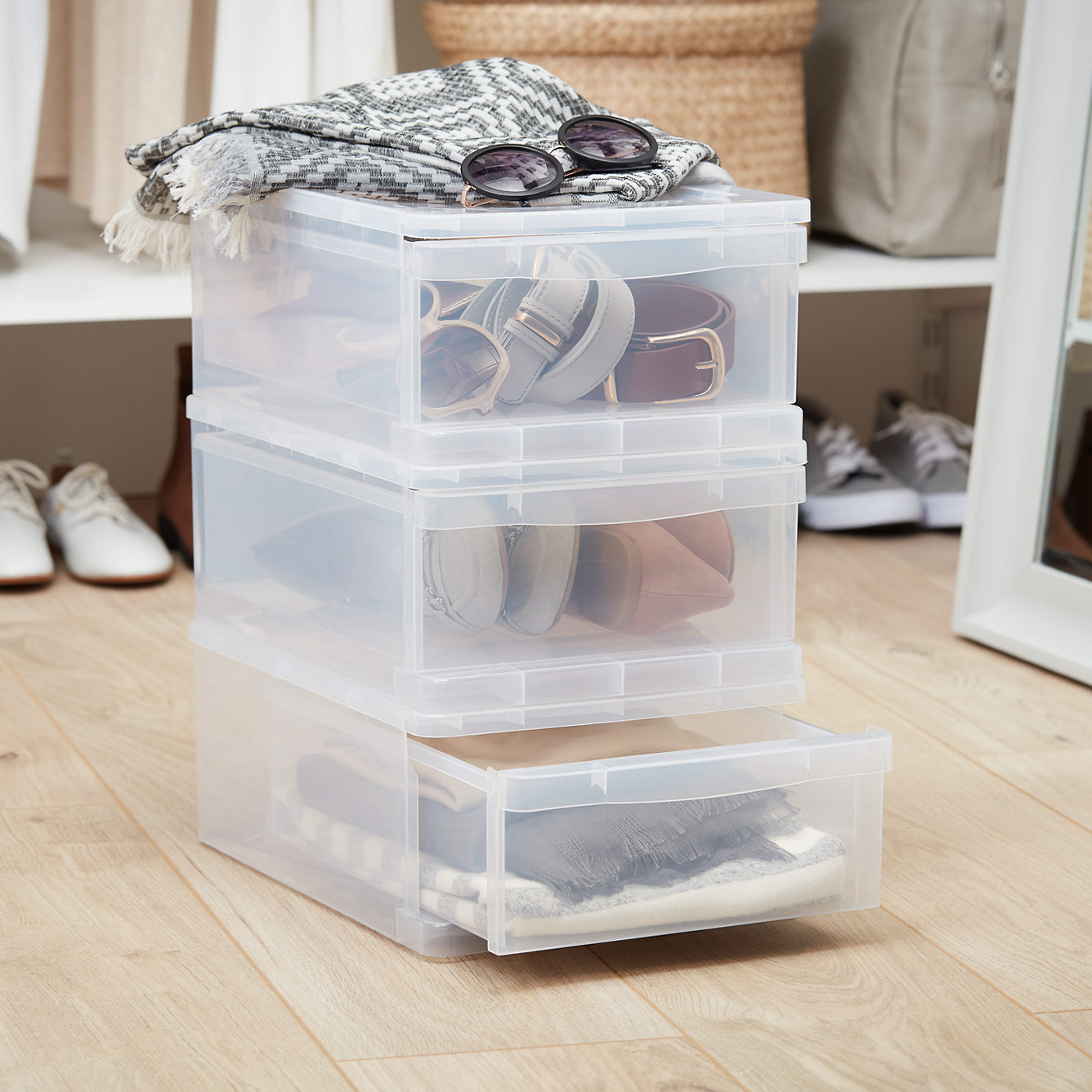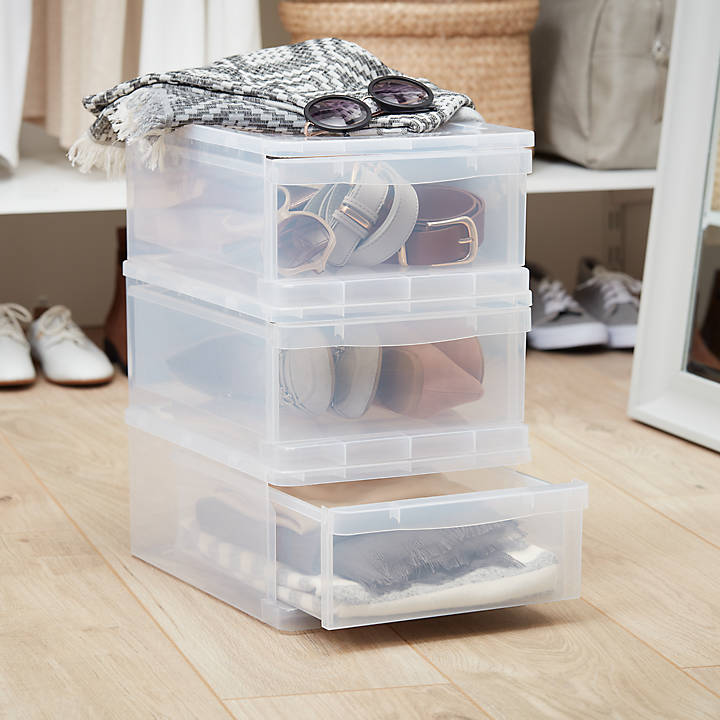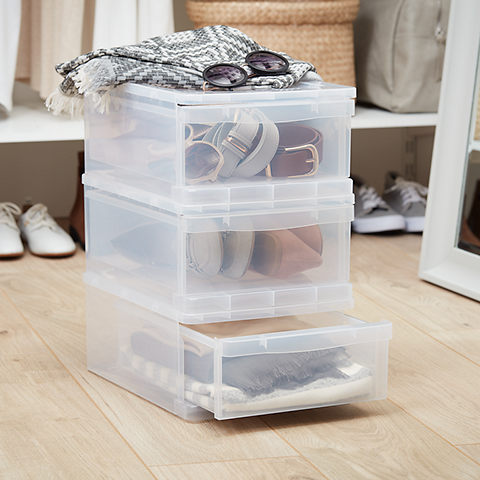 That concludes our guide to some of our top under stairs ideas. As you can see, this is an area that with a little creativity, can be transformed into a highly functional space. If you're looking for ideas to transform your entire hallway, take a look at our hallway ideas guide.