Dulux Weathershield paint picker
Plan for paintwork perfection with our Dulux Weathershield cheat-sheet
Picking the right paint for the outside of your home can be daunting, when there's so much to choose from it's hard to know where to start! Our simple guide to the Dulux Weathershield range will help you decide on the best products to suit your project.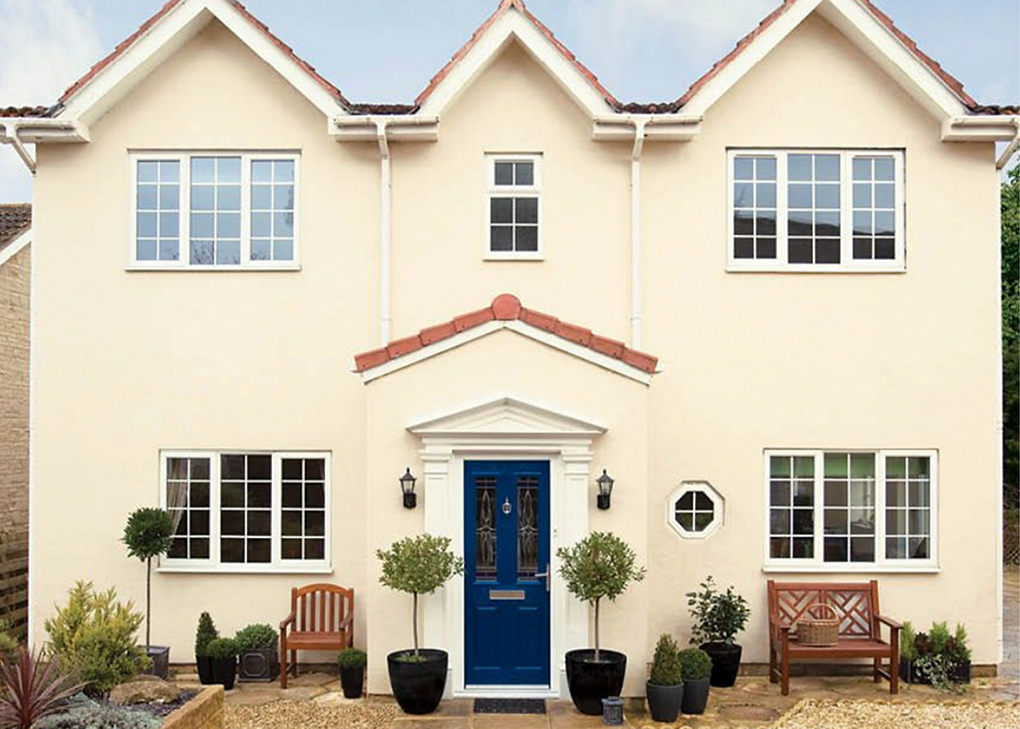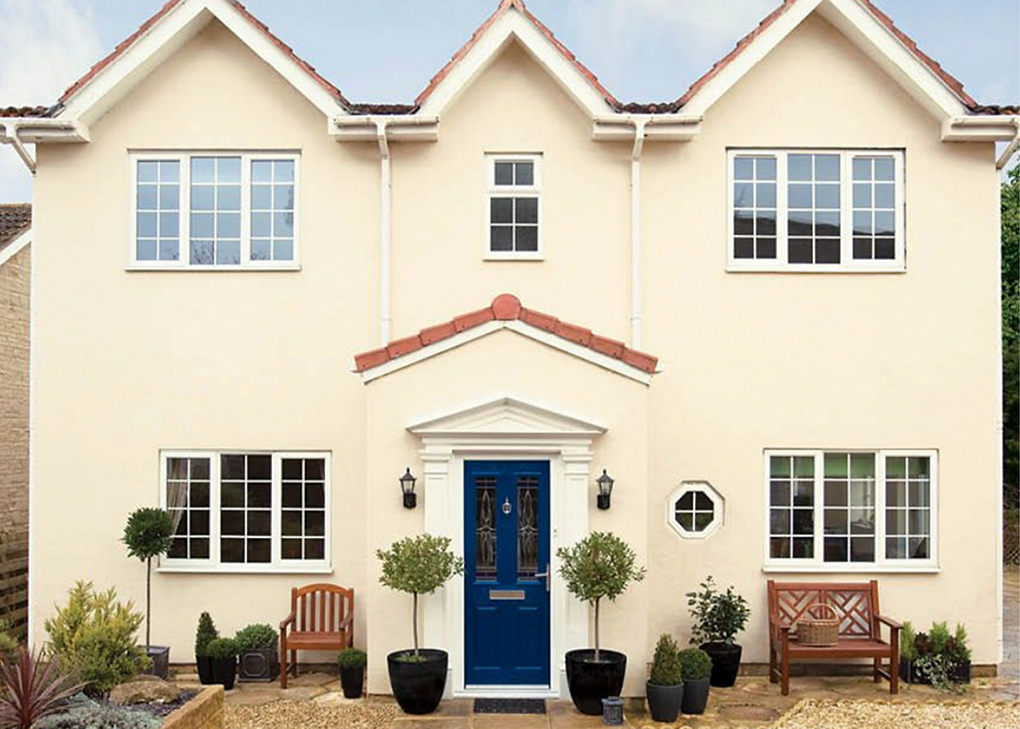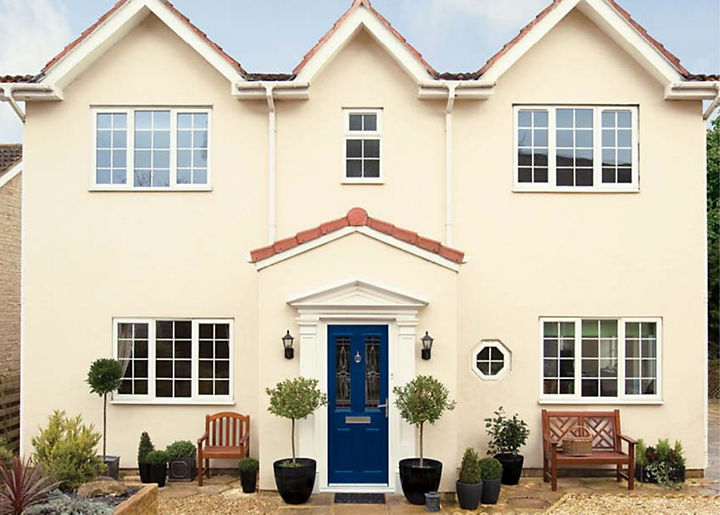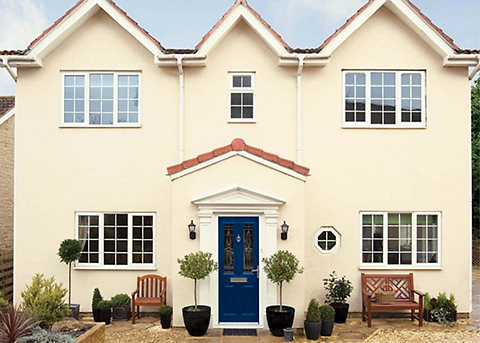 Top preparation tips
Before embarking on your exterior paintwork project, there are a few things to think about so you can be sure to get it right first time.
To work out how much paint you'll need, calculate the width and height of the entire house. Don't forget you need to subtract measurements of windows and doors for an accurate final total.
A rough surface can double the amount of paint you need, but using textured masonry paint, tailored to your surface, will help reduce the number of coats required. Dulux Weathershield Textured Masonry paint provides even coverage for uneven surfaces. Use Dulux Weathershield Smooth Masonry paint for smooth surfaces, both with 15-year guaranteed all-weather protection.
Remember to clean the entire surface of your home to avoid ruining your new paintwork with dust or mould. Try a pressure washer to get the job done quicker. For a smooth and seamless finish, fill any cracks and holes with Polycell Polyfilla before you start painting.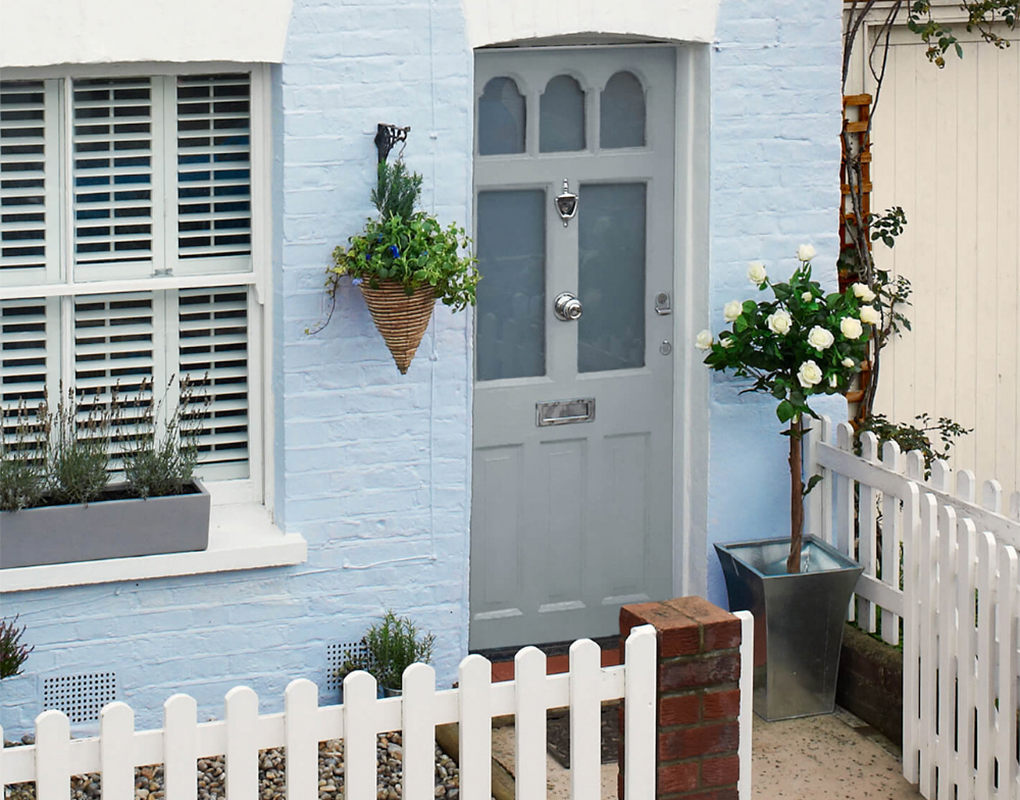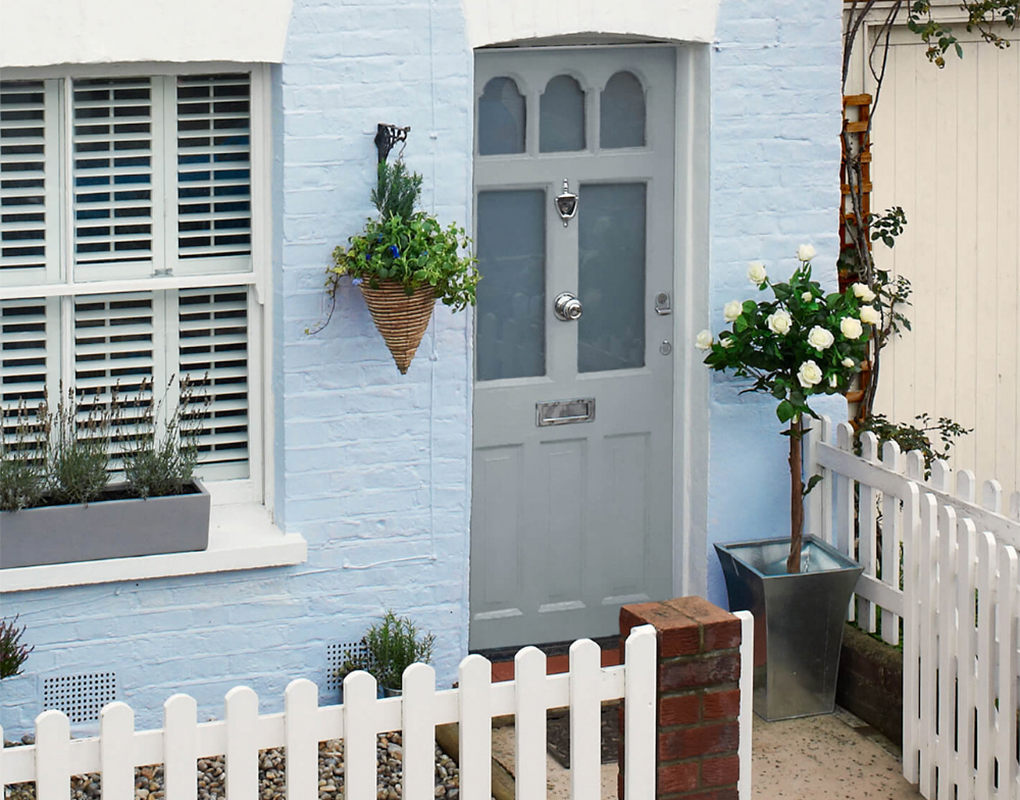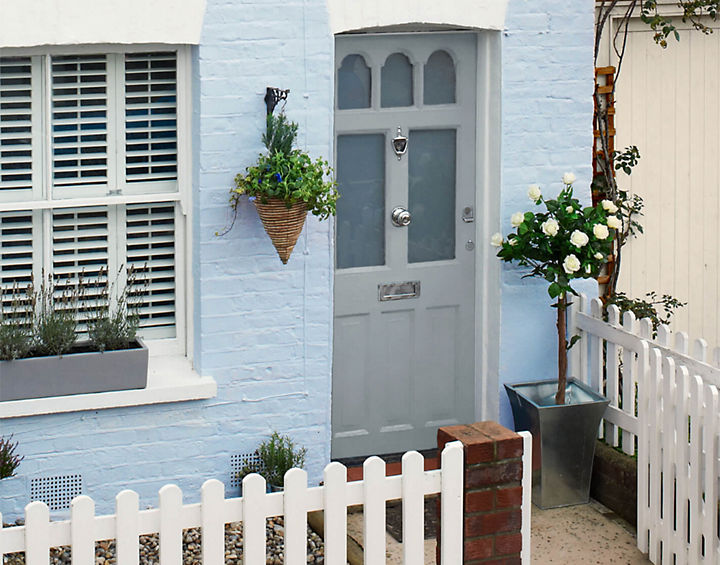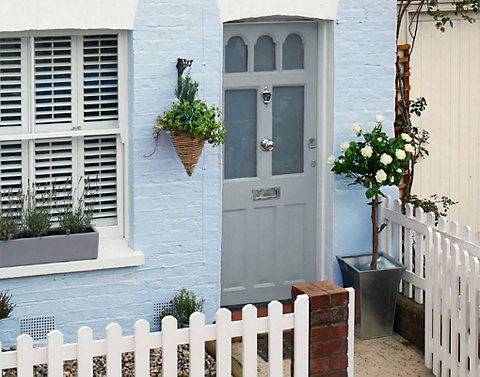 Exterior essentials
Painting the outside of your house can take time, so give yourself the best start with the right tools and prep for a smooth-sailing project.
Extendable ladder: It's important you can reach all areas of your outer walls safely, so make sure the steps you use are in good condition and tall enough for the job.
Dust sheets: Protect any garden paving and grass by covering them with a good-quality dust sheet below the area you are painting.
Rollers and extension pole: Painting large surface areas and hard-to-reach places is made easier by attaching a roller to the end of one of these.
Masking tape: This is a must for a clean line between your exterior wood and metal surfaces and masonry, plus it's great for masking off details like metal door knobs that you want to avoid getting paint on.
Paint brushes: Natural paint brushes are best for oil-based paints while synthetic brushes are best for water-based paints.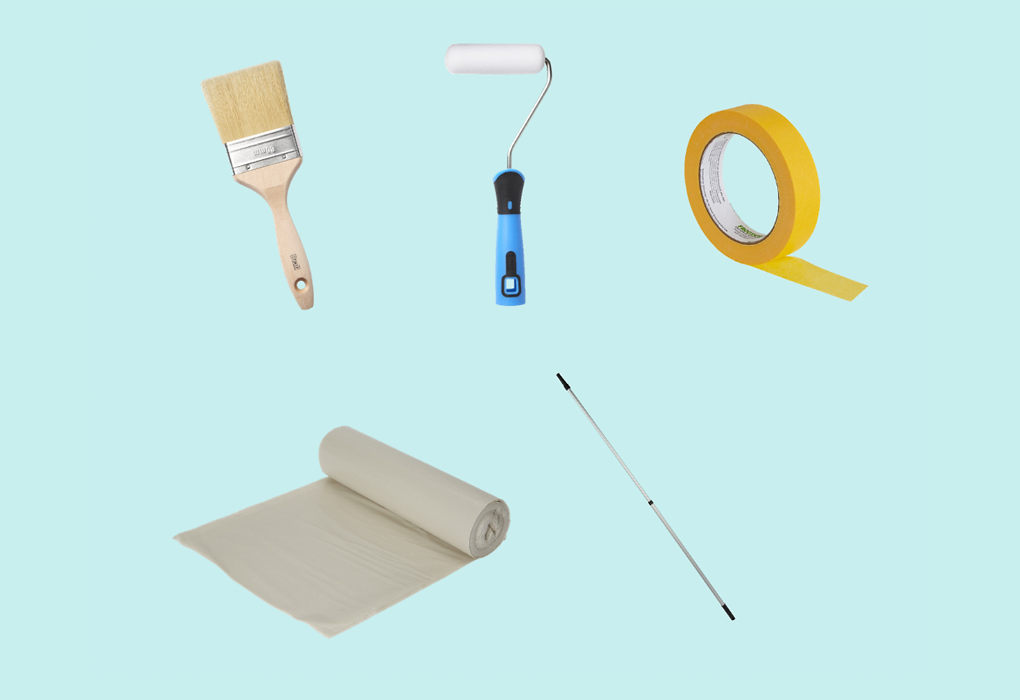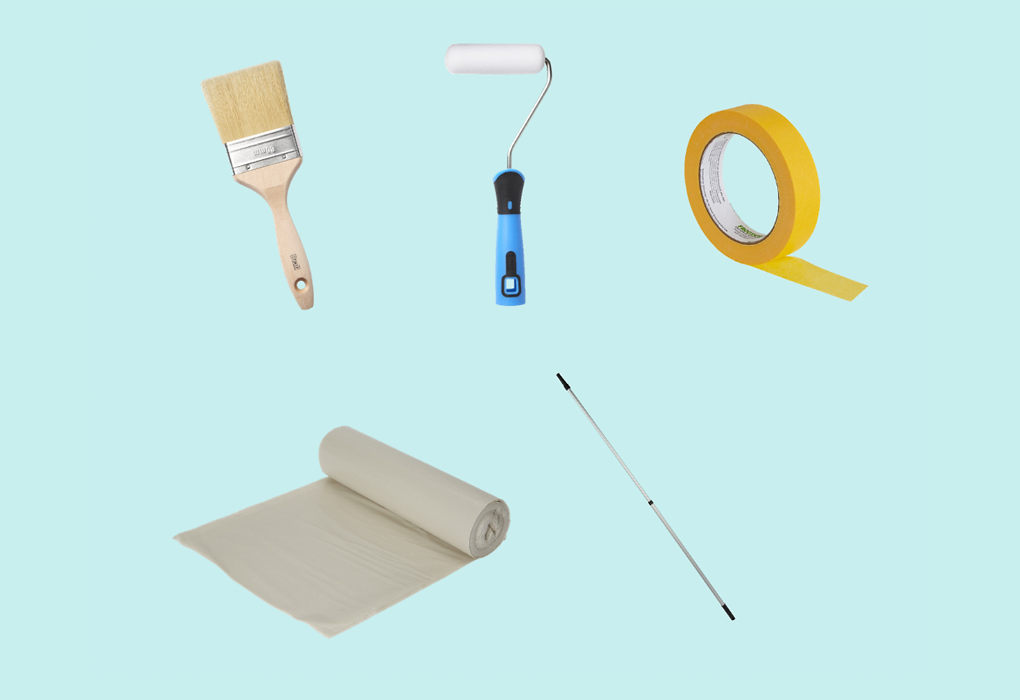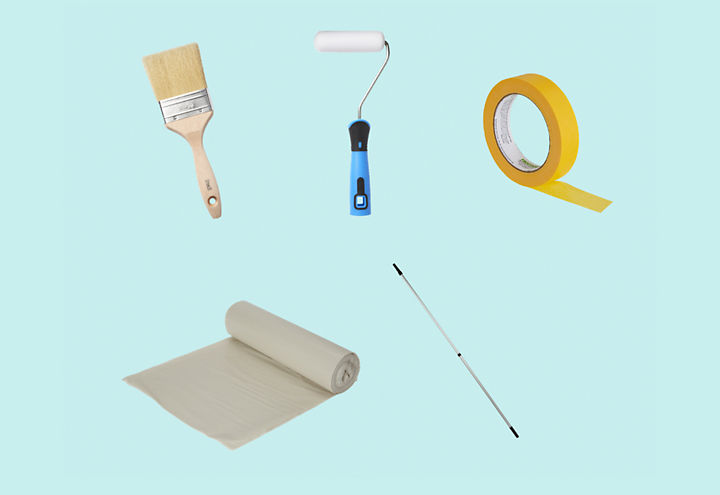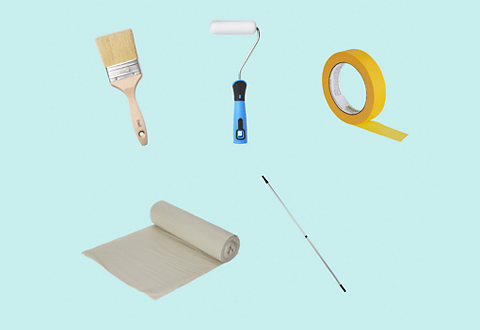 Masonry paint projects
Using the right paint for the right surface makes a difference in the quality of the finish. Whether you're searching for a mould-protected paint film or a flexible fix for hairline cracks, pick from our Dulux Weathershield masonry paint range tailored to your needs for the best results in exterior protection.
Exterior Wood & Metal paint
Pick the product by the finish – whether you're looking for a bold gloss or a subtle satin, Dulux has it covered.
Dulux Weathershield High Gloss: This high-gloss finish with a quality sheen protects exterior wood and metal for up to 10 years. Its weatherproof technology prevents cracking, keeping your surfaces looking beautifully polished for longer.

Dulux Weathershield Quick Dry Satin: Touch-dry in just two hours – you'll have a stylish, mid-sheen finish that protects wood and metal from the elements for up to 10 years, ready in just one afternoon.
Dulux Weathershield Quick Dry Gloss: This Quick Dry Gloss formula has waterproof technology that's mould-resistant, making for seriously tough surfaces, so you can be confident that your doors and windows will look fresher for longer, and dry in only six hours.
Dulux Weathershield One Coat Gloss: One coat is all you need to protect exterior wood and metal – for a quick paint job that will last, this highly-durable paint keeps your surfaces looking pristine for up to six years.
Dulux Weathershield Multisurface Quick Dry Satin: uPVC, wood or metal – Multisurface Quick Dry Satin provides coverage for a range of surfaces. With no primer needed, it's an all-in-one solution, in a sleek, satin finish, too.