Join B&Q Club today for 10% off thousands of products! Already a member? Don't forget to enter your Club card number at checkout. Hurry, ends Monday!
External door buying guide
Simple steps to buying your new doors
Make first impressions count with the perfect front door for your home – choose the best one with our advice.
If you're looking to give your home a makeover, buying new external doors gives you an exciting opportunity to create a first impression that shows off your style.
Our simple guide will give you all the advice you need to choose the right door for you.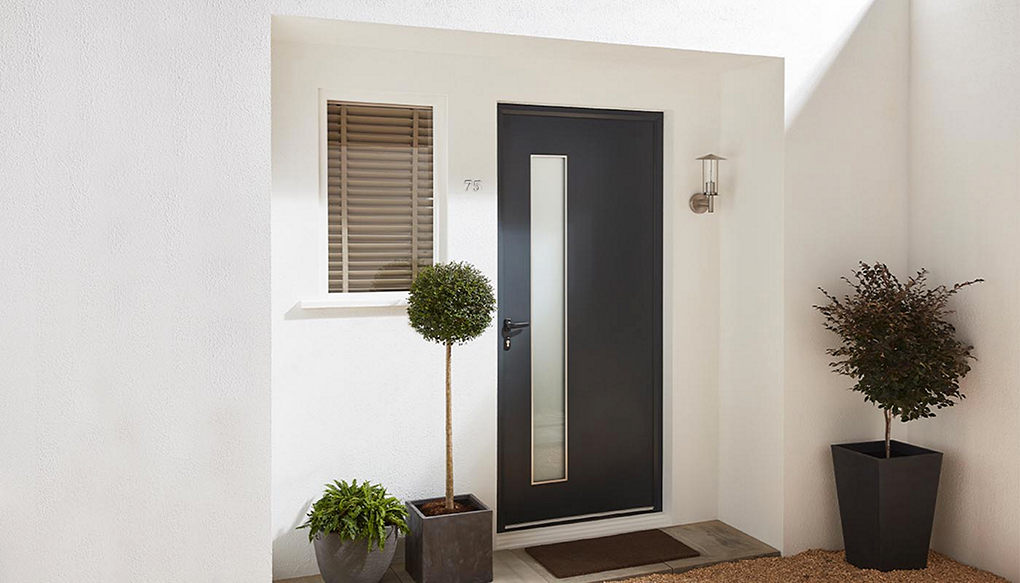 The basics
The biggest mistake people make when buying their new doors is not doing their research, which can end in purchasing the wrong style or size. There are a few important things to consider when you're selecting your new door, and these are all covered in our separate frequently asked questions article.
Choose your type
External doors can be made from many different materials and it is important to understand these differences so you can make the best choice for your home.
PVCu
PVCu is a great option for low maintenance, long lasting weather resistant doors which don't compromise on quality. Our brand new range of PVCu doors are energy efficient, safe and secure. They come double glazed too.
We've got a great selection of new colours including blue woodgrain and green woodgrain, for a high quality look and feel.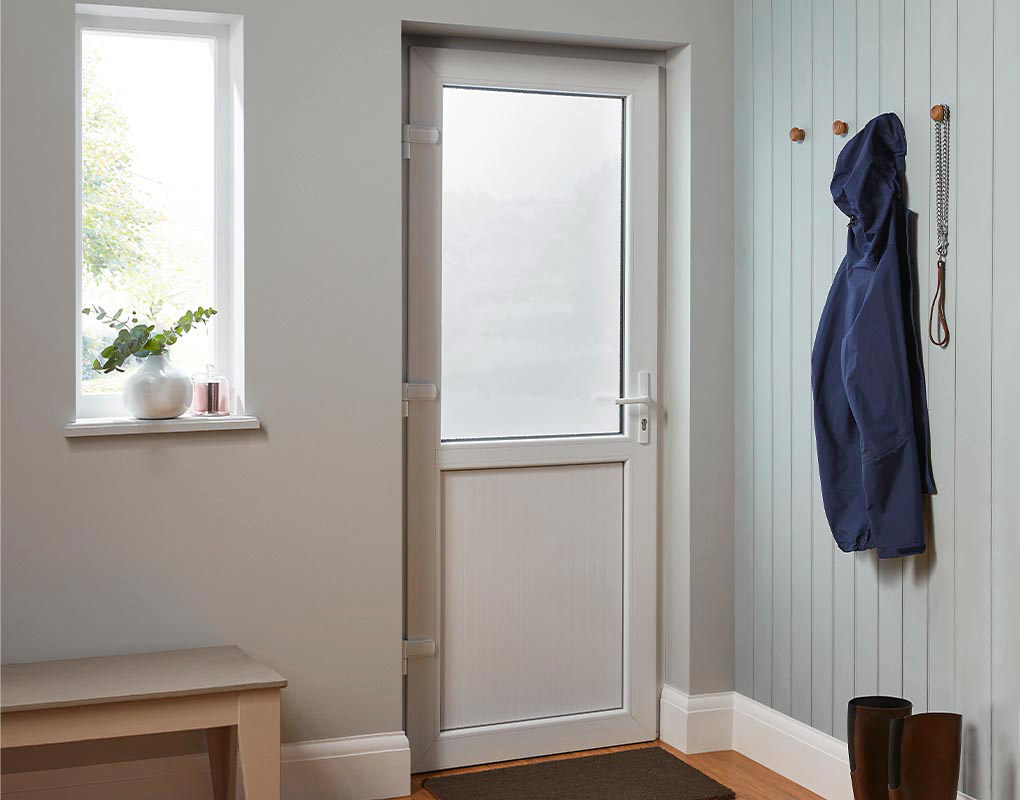 Timber
Our wood front doors are available in a range of different styles and colours, from classic to contemporary.
Ours are available in pine and oak veneer which are primed and ready to paint, so you can choose your own colour!
Our brand new Meranti wood door, pictured here, is a gorgeous pre-painted and lacquered option if you'd like something a bit different.
All of our timber is sustainably sourced, so it's great for your home and the environment.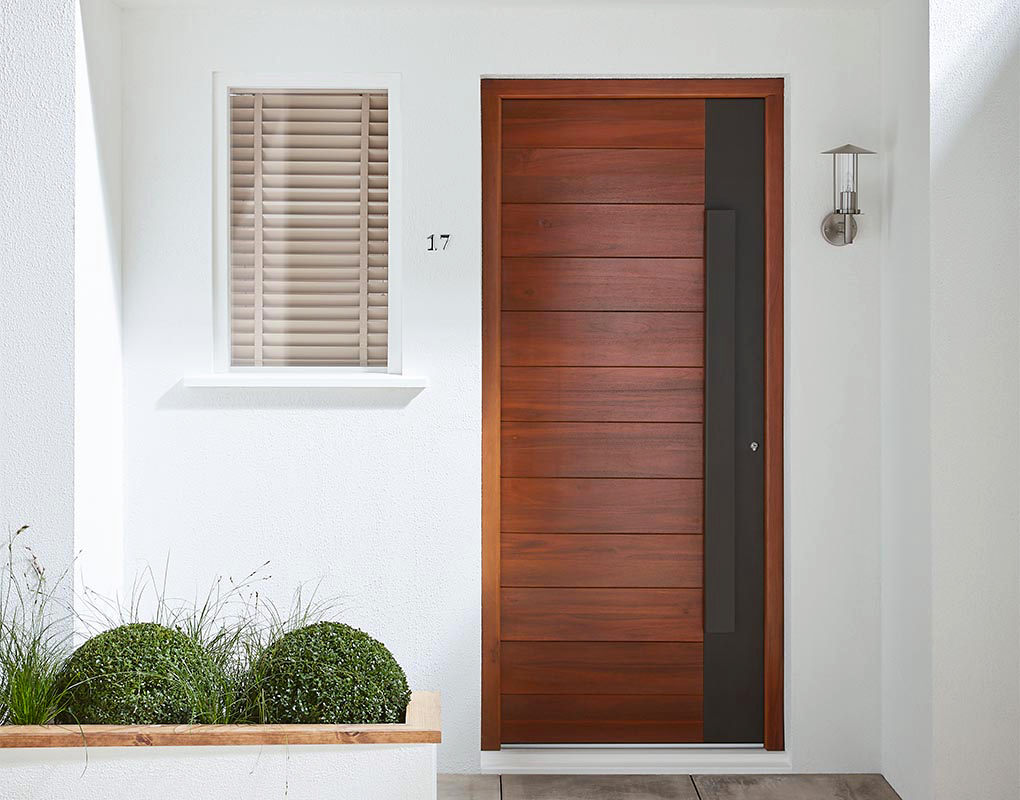 Metal & aluminium
Metal and aluminium doors are great for anyone looking for extra security along with a clean and modern look. These are easy to maintain and there's no need for paints, varnishes or stains.
Hardwearing and tough, these come laquered and finished to provide a sleek, cotemporary feel to your home.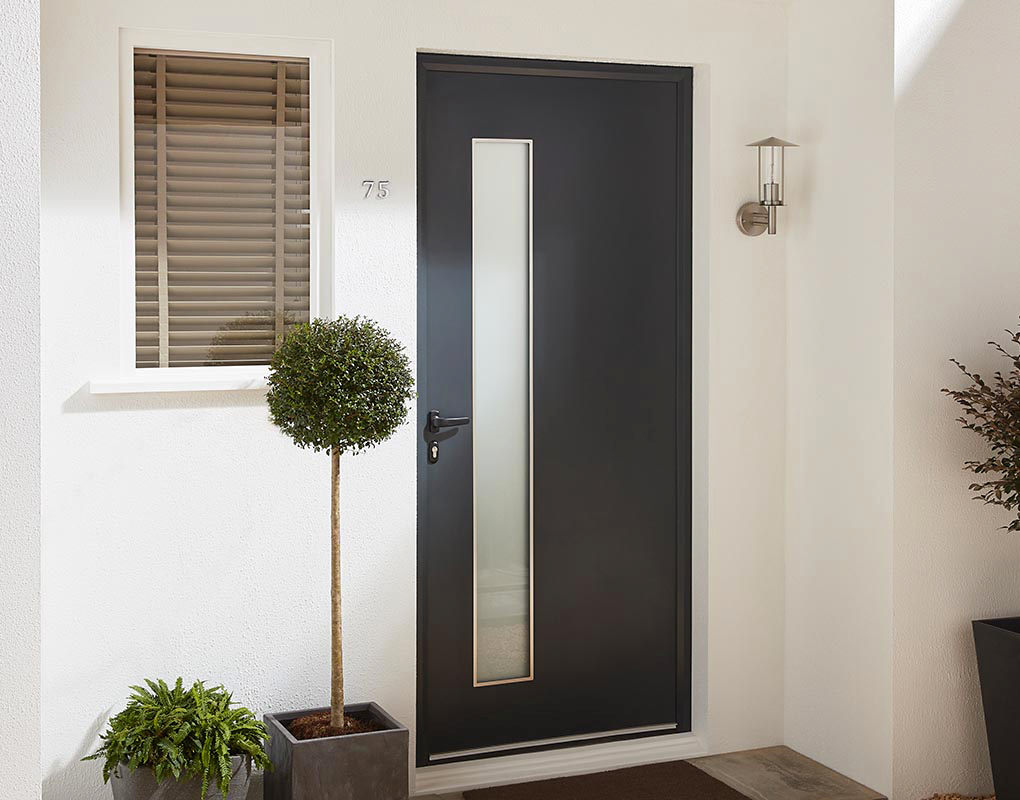 White oak veneer
Our real wood, white oak veneer front doors are modern in style, and engineered to last. These come ready to stain, so you can add your own finishing touch.
Our range also includes doors with added glazed panels for a decorative detail, or raised moulding for a traditional look.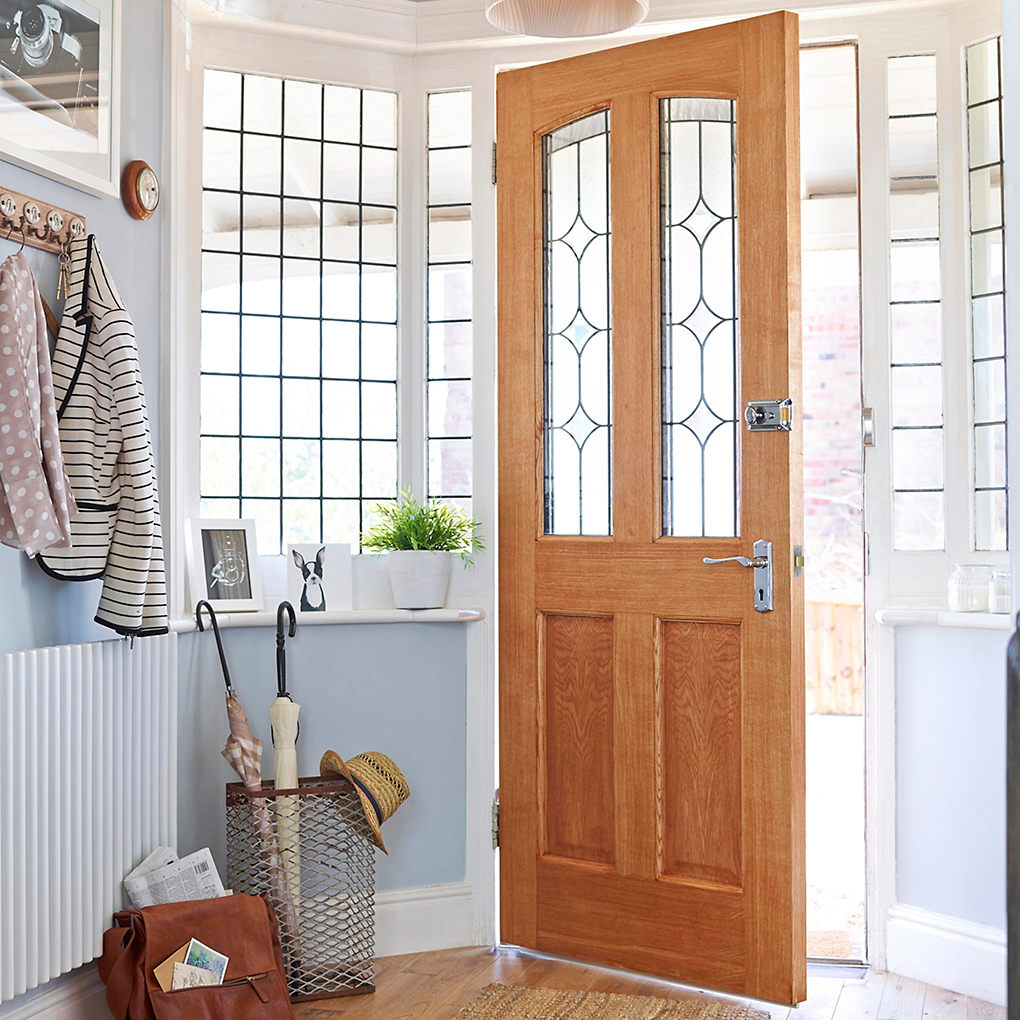 Selecting your style
You could choose anything from classic glazed or country cottage styles to ultra-modern, contemporary designs. Explore our range online, which has been developed with your needs in mind. With a high quality, value for money selection, you'll be getting peace of mind with your purchase.
Getting the perfect fit
Once you have decided on your type of door, you will need to take accurate measurements to make sure that your door will fit correctly into your frame.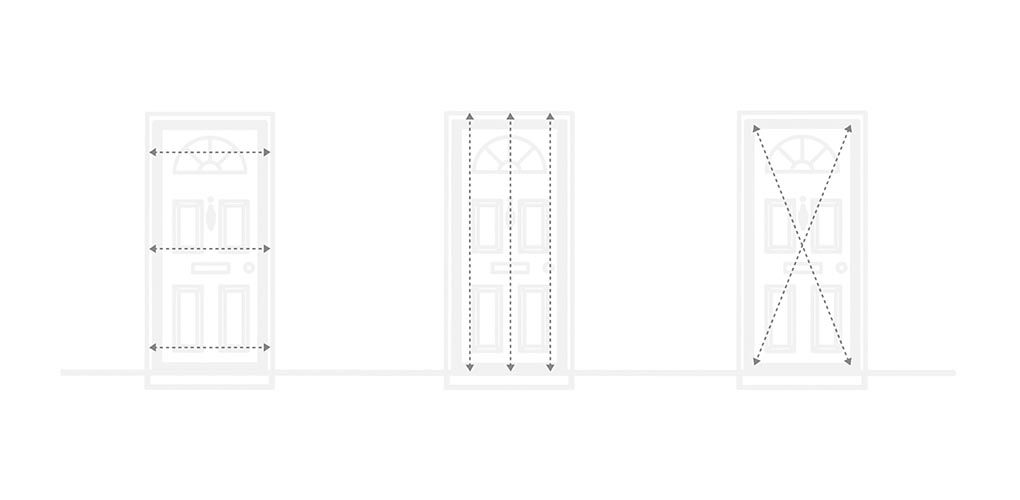 To get the width
Start by measuring the top, middle and bottom of the frame where your door will go. Then take the smallest of the three measurements and take away 10mm, this is how wide your new doors should be.
To get the height
Again, measure in three points (to the left, centre and right, this time) and as above, deduct 10mm from the smallest measurement, this is how tall your new doors should be. Don't' forget to measure to the underside of the existing door sill unless this won't have to be replaced (if it's a concrete sill, for example).