External door buying guide
Introduction
They say first impression counts and this old adage is certainly true when you're referring to the front door of your home. That's why it's important to make sure you choose the right one whether it's a traditional softwood or hardwood door or a modern, energy-efficient PVCu, GRP or composite version. Here are the steps you should follow when you're buying a new exterior door.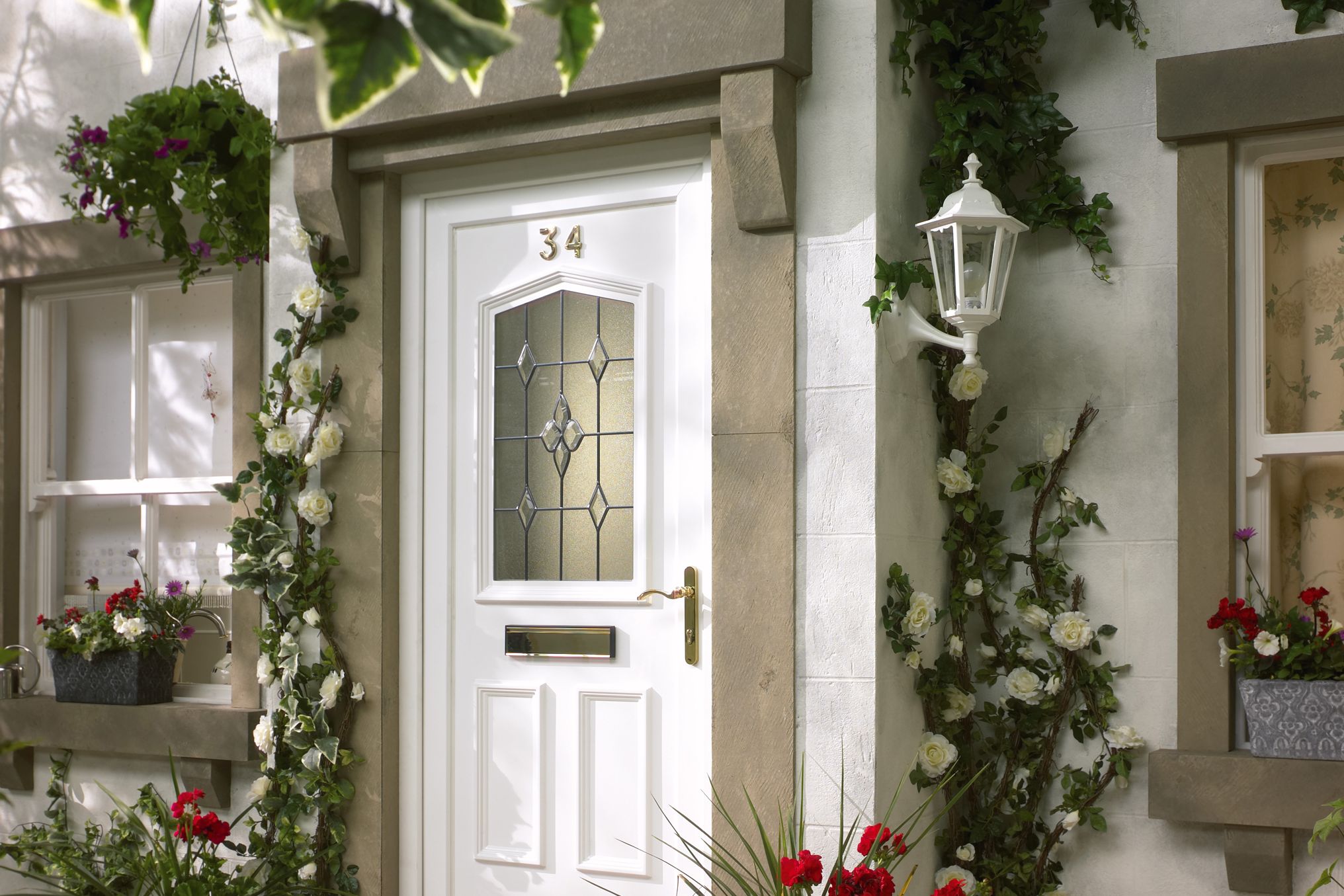 Measure your door size
Before choosing your door, you'll need to find out what size it should be first. This is what you should be measuring.

1.The width
Start by measuring the top, middle and bottom of the frame opening where your door will go. Then take the smallest of the three and take away 10mm.
2.The height
Again, measure in three points (to the left, centre and right, this time) and as above, deduct 10mm from the smallest measurement. Measure to the underside of the existing door sill unless this won't have to be replaced (if it's a concrete sill, for example).
3.The diagonals
Make sure the door opening is square by measuring the diagonals. There shouldn't be more than 5mm between each of your measurements.
Energy-saving doors
Beware of badly-fitting external doors. Warm air can easily escape through them, making your home more expensive to heat and feel draughty. Choosing energy-efficient doors is a great way to keep your home cosy - and save pounds, too. Here are some of the different types on the market.

From left to right: Chilworth PVCu, Acacia Composite and Kingston GRP
PVCu
PVCu doors come in a smooth white finish and include built-in security features. They're generally hard-wearing and easy to maintain.
Composite
Made from materials like PVC, wood and GRP, these doors are strong, secure and stylish.
GRP
Glass reinforced plastic (commonly known as GRP) doors look like wood. They're extremely hard-wearing and weather-resistant, as well as energy-efficient.
Choosing timber doors
Choosing your type

From left to right: Calais Decorative Glazed Oak Veneer, Croft Glazed Hardwood Veneer and FLB Oak Veneer.
For sheer quality and good looks, traditional timber doors are tough to beat. You can choose anything from classic glazed or country cottage styles to ultra-modern, contemporary designs. Each comes ready to paint or stain according to your personal taste, and you can keep your door looking its beautiful best by treating it regularly.
Select your style

From left to right:
2 Panel
4 Panel
6 Panel
Cottage
Flush
1 Panel Shaker
Sunrise
Traditional
Timber doors are available in lots of different styles. So whether your tastes are retro or up-to-the-minute, chances are you'll find the door of your dreams.
Articles