Garage storage buying guide
Keep your garage free from clutter
Organise your garage and keep it looking spotless with our selection of shelving and storage options. We've got everything from large garage shelving units to modular shelving systems, storage cabinets and cupboards including plastic storage boxes, folding crates and trunks – all designed to hold heavy weights. Whether you're organizing your garage, shed or workshop, we've got you covered.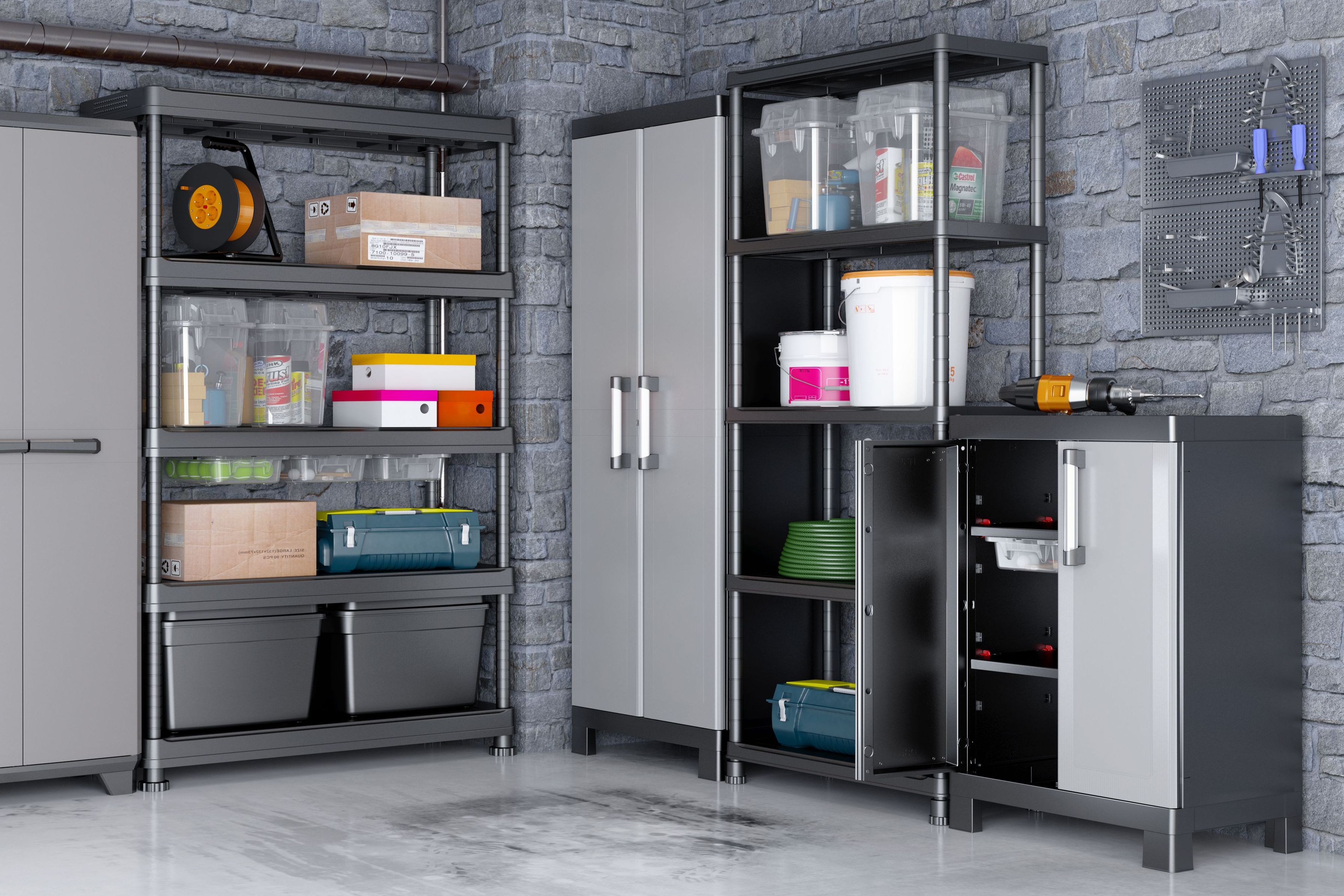 In this article, we'll give you our in-depth knowledge of everything you need to keep your garage or workshop neat and tidy. Including;
Shelving units and cabinets
Storage boxes, trunks and crates
Garage shelving system
Shelving units and cabinets
Metal shelving
Wooden shelving
Plastic shelving and cabinets
Storage boxes, trunks and crates
Garage shelving system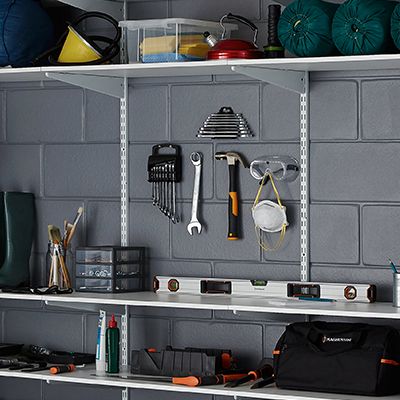 Twinslot uprights
The Twinslot storage system can fit any wall configuration - allowing for endless possibilities. Adapt the position of your brackets and shelves to suit your changing needs.
Simply insert the brackets into the uprights until the desired layout is achieved. Once the uprights have been secured to the wall, brackets and shelves can be adjusted easily. Screws and wall plugs are sold separately, if in doubt as to what fixings are required, come in-store and ask one of our colleagues.
Poppit
Our unique Poppit uprights and brackets solution has been developed with functionality and modularity in mind. As fewer screws are required to install them, we've provided you with a selection that is both easy to use and install. Our Poppit uprights have also been cleverly designed to work with our Twinslot brackets.
Simply fix the mounting rails and hang the uprights. Poppit can easily be adapted to fit changing preferences, for example, they can be used in a home office one day and to hold toys in the kid's bedroom the next.
Shop Poppit uprights Shop mounting rails
Heavy duty brackets
Our Ultim metal brackets can hold up to 100kg, and are available in either a painted white or grey finish. Our Xtreme brackets can hold up to 300kg, making them ideal for heavy duty storage in the garage, and are available in a galvanised steel finish.
Articles