Home security system buying guide
Introduction
With so many home security systems on the market today, it can be difficult to pick the right one for you. The system you choose depends on a number of factors, such as the size of your home and the level of protection you're after. Do you want to receive a notification on your phone when a sensor or camera is activated, or would you rather an alarm that simply triggers a loud siren to deter intruders?
We'll talk you through the different types of security systems and accessories on offer, and the pros and cons of each option…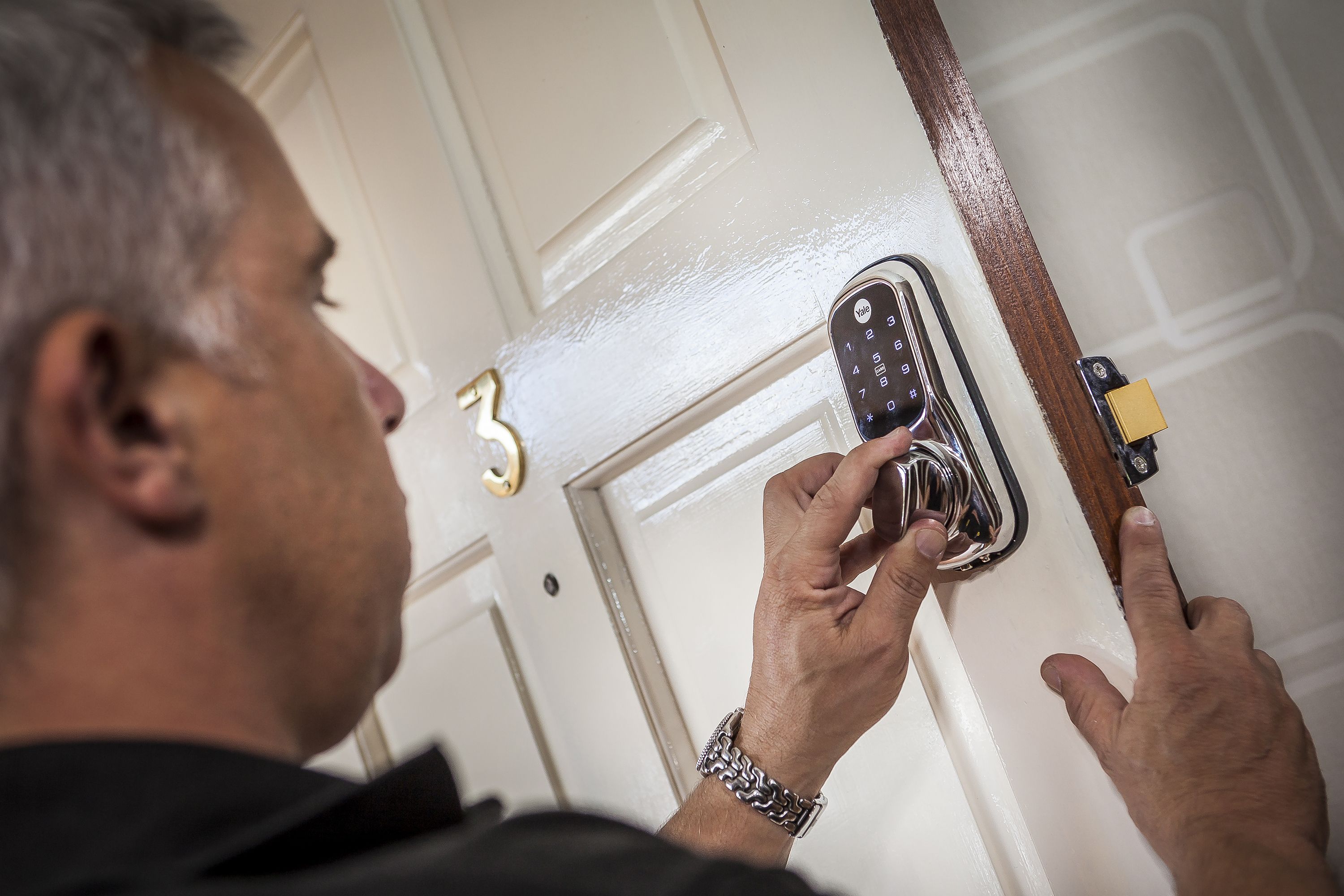 What is a home security system?
A home security system is the most effective way of keeping your home safe and deterring potential intruders. Alarm kits are a popular choice with most households because they contain all the necessary components for securing your home. An alarm kit is typically composed of a main control panel that is connected (either wired or wirelessly) to motion detectors, surveillance cameras and other accessories. If one of these sensors or accessories are activated, it will set the alarm off, or send a warning to your smartphone and notify you of an intruder.
If you'd prefer a system without an alarm, or simply want to link a smart camera to your phone or tablet, that is also an option. Whether you want a standalone security camera, CCTV system, an alarm kit, or a shed and garage alarm, we'll give you the information you need to make the right choice.
For an effective home security system, you can either pair all of your devices together (as long as they are from the same kit) so that they work in harmony, or you can have separate components that work just as well but independently from each other. It's about choosing what works for you.
What are my options?
• Alarm kits – deter potential intruders with an alarm kit that will automatically notify you if someone breaks into your home. It comprises of everything you need to secure your home (control panel, motion detectors, door and window sensors etc.) Also, you can add new devices to the kit over time, depending on the size of the house.
• CCTV kits – monitor and record what is happening in and outside your home. You can buy wireless, wired and smart CCTV (closed circuit television) kits.
• Security cameras – not to be confused with CCTV systems, you can buy a standalone security camera, or set of cameras that you can link to your smartphone, so that you've always got an eye on your home.
• Shed and garage alarms – these are standalone devices (which can also be linked to an alarm kit) that secure your outside buildings by detecting motion and triggering an audible alarm. They can be armed and disarmed using the built-in keypad.
Alarm kits
If you want to be alerted of an intruder right away, an alarm kit is probably the most effective way of doing so. By connecting motion detectors, an audible siren, door and window sensors, and other accessories to a main control panel - as soon as a sensor is tripped, an alarm will be triggered and action can be taken.
Nowadays most alarm kits are 'smart', which means they can be controlled from outside the home with a device such as your smartphone or tablet. If the alarm is triggered, you will receive a notification on your device and if you have security cameras linked to your alarm kit, then you can also watch what is happening in your home. All of the alarm kits available at B&Q are wireless, we also offer smart and non-smart kits.
Most alarm kits will contain the components listed below;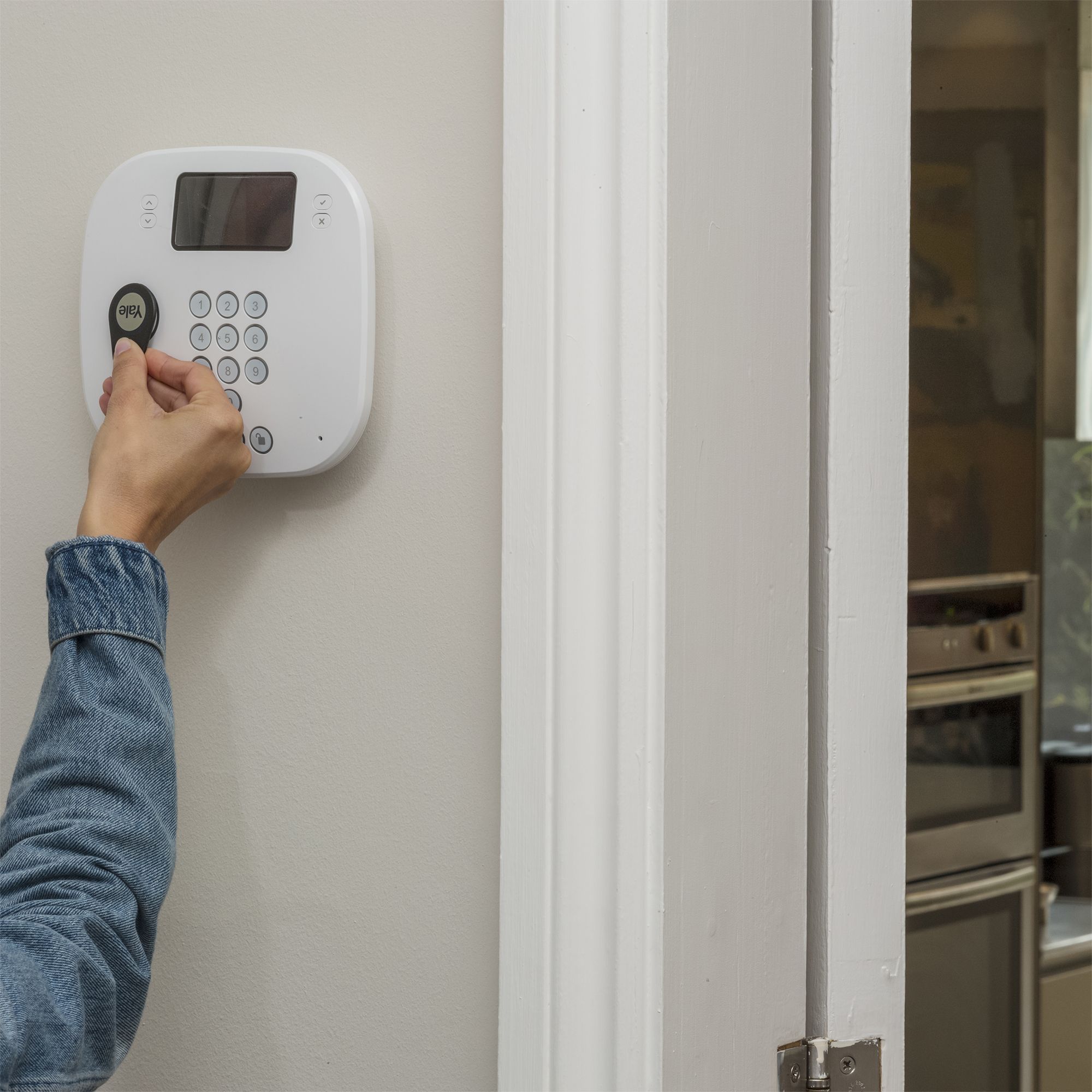 Control panel
The control panel is the heart of your home security system. It communicates with each installed accessory or component within your alarm kit. So, if one of your devices is tripped, it will send a message to your control panel to trigger the alarm. Control panels have a touchpad where you can enter codes to arm and disarm. They can also be controlled via voice commands, or wireless remote controls called key fobs.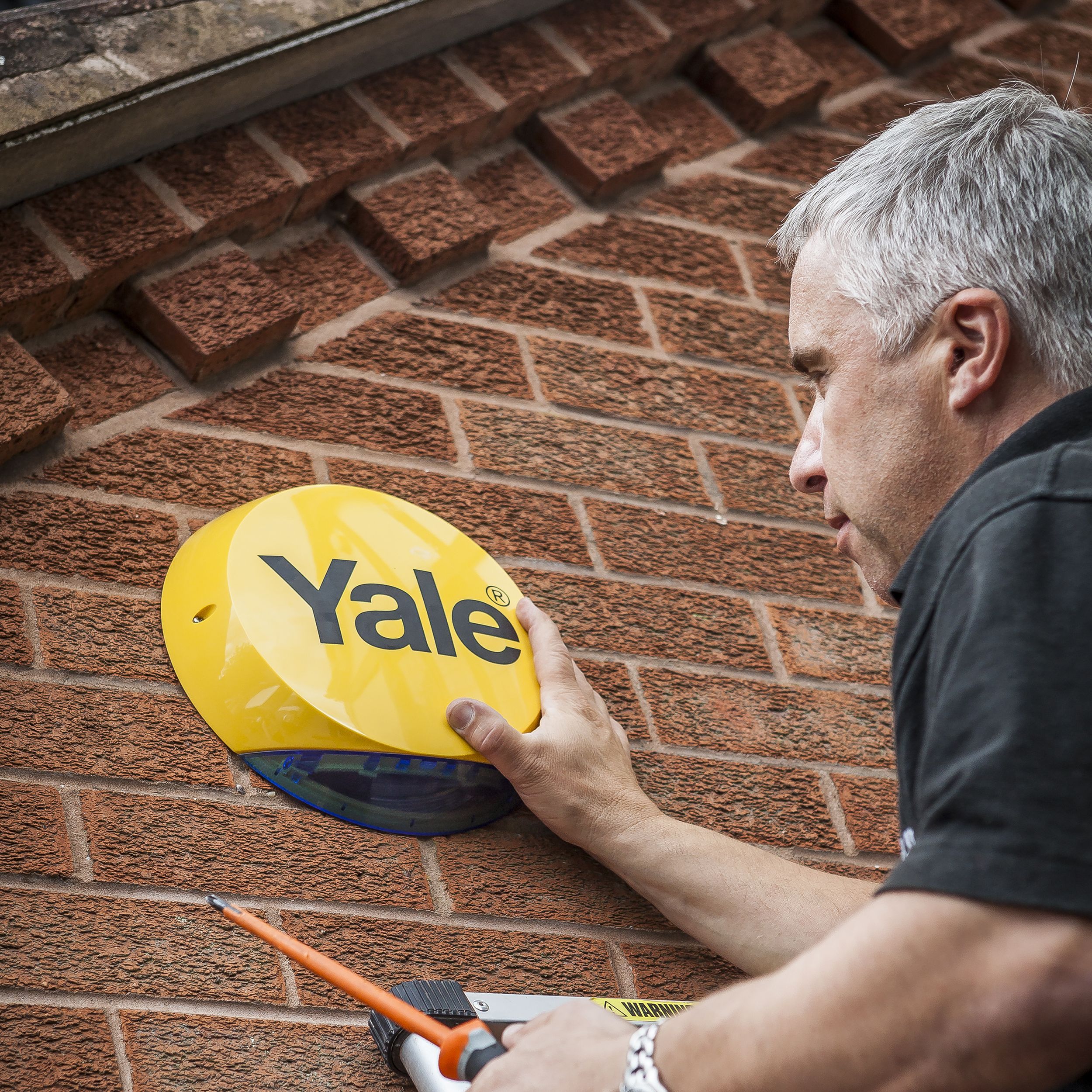 Siren
One of the most important components in a home security system. When an alarm is triggered, the siren will then sound to deter the intruder. Some alarm kits will supply a dummy siren, as well as a proper siren, this will help advertise your alarm system on the side or back of the house. Please note that we don't sell dummy sirens individually at B&Q, they only come included in some alarm kit packs. You can use your control panel to silence the alarm if it has been falsely activated.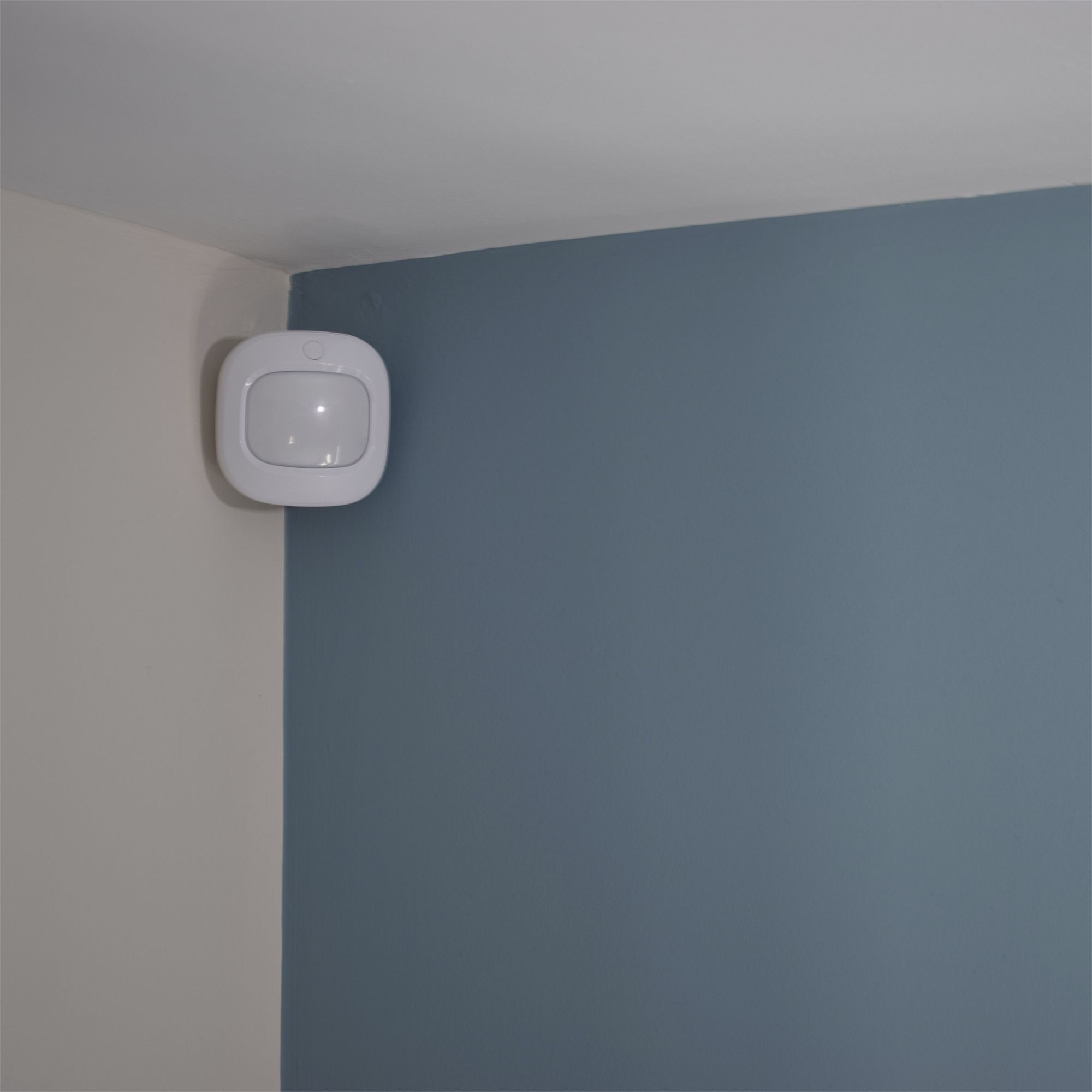 Motion detector
A motion sensor detects movement in the home and can be connected to your home alarm system. Our motion detectors use PIR (passive infrared) technology to detect body heat and movement. We also sell pet-friendly PIR sensors, these only activate the alarm when heavier motion is detected (25kg and above). Bear in mind that if you have a large pet, then your alarm may be falsely triggered.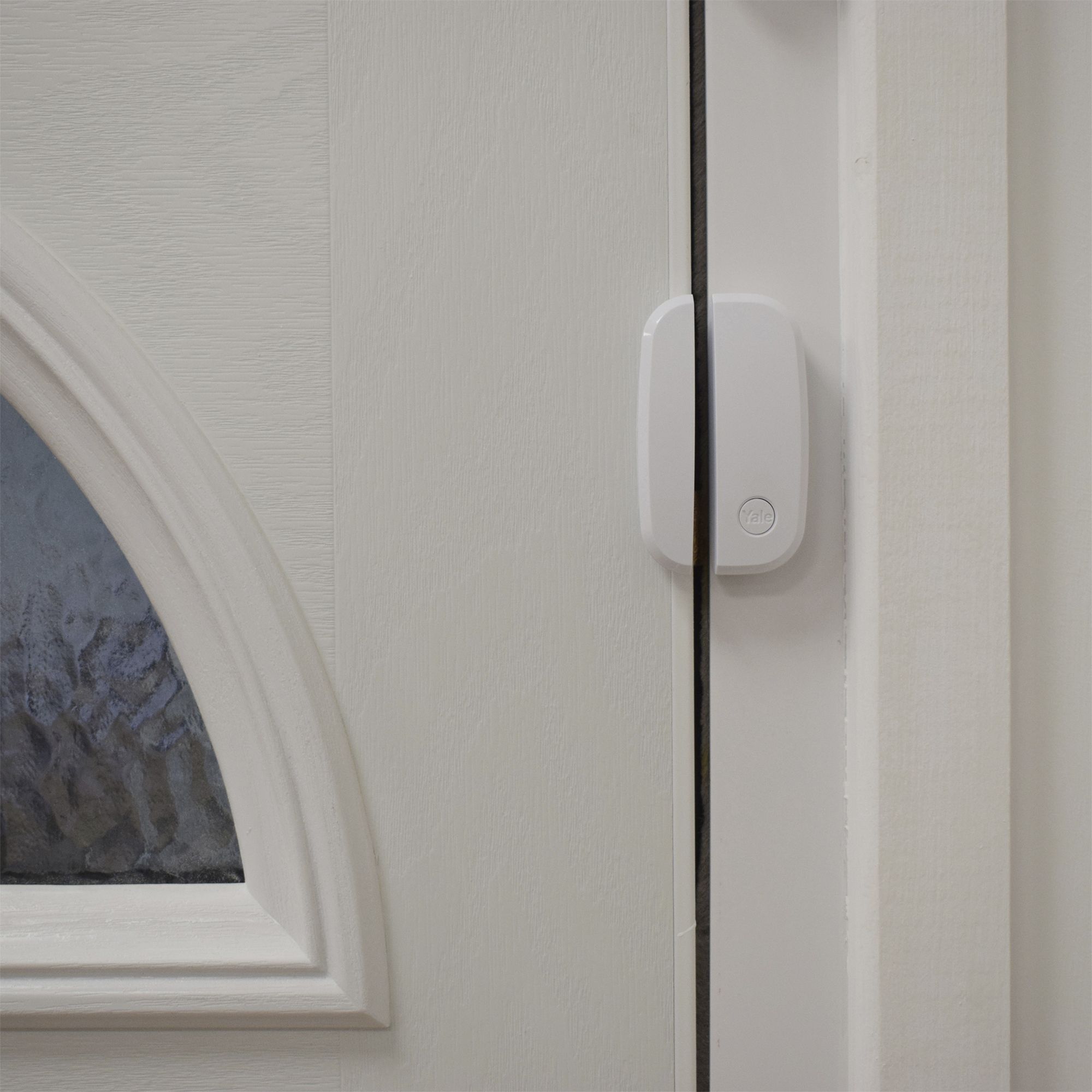 Door and window contacts
Each contact is comprised of two parts installed adjacent to each other. One part of the device is installed on the door or window and the other on the door frame or window sill. This accessory activates when a door or window is opened, triggering your security alarm. A door and window contact will usually come included in the pack when you buy a security alarm system. However, you may want to buy additional ones if you have a lot of entrances in your home.
Extras
These don't normally come included in an alarm kit, however depending on the brand, you can normally connect these to your hub/control panel so that they work in unison.
Surveillance cameras
Keep track of what is happening in your home with camera technology that can be linked to your alarm security system. While having a camera won't prevent a break in, they will still help you to identify an unwanted intruder. They are also great for checking that a family member got home safe, or to make sure that your pets are okay.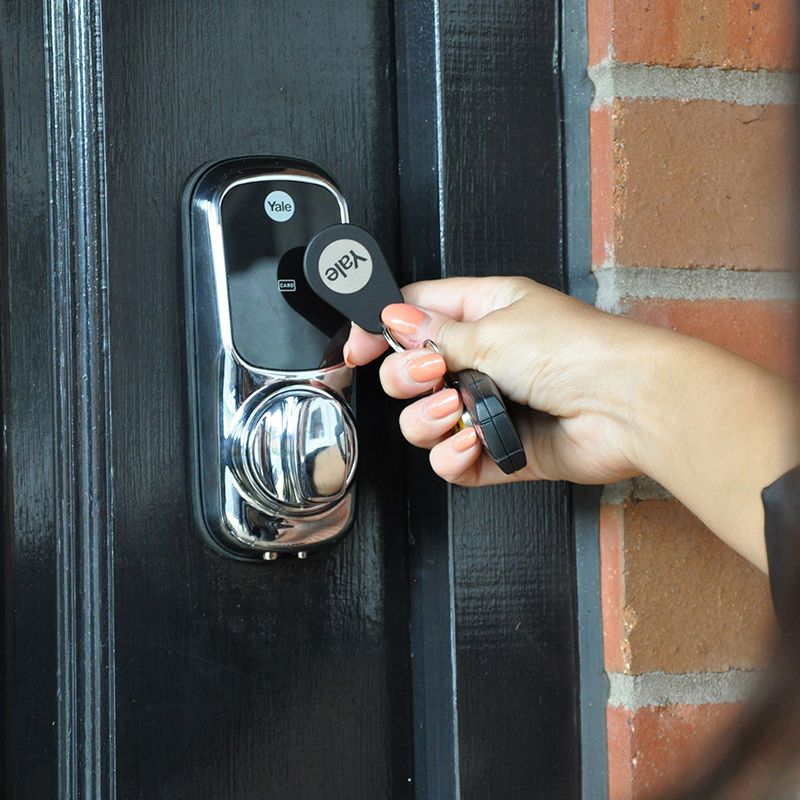 Key fobs
You can use a key fob to arm, disarm or emergency trigger your security alarm system. If your alarm is falsely activated, then having a key fob means that you can quickly silence the alarm before it wakes the neighbours.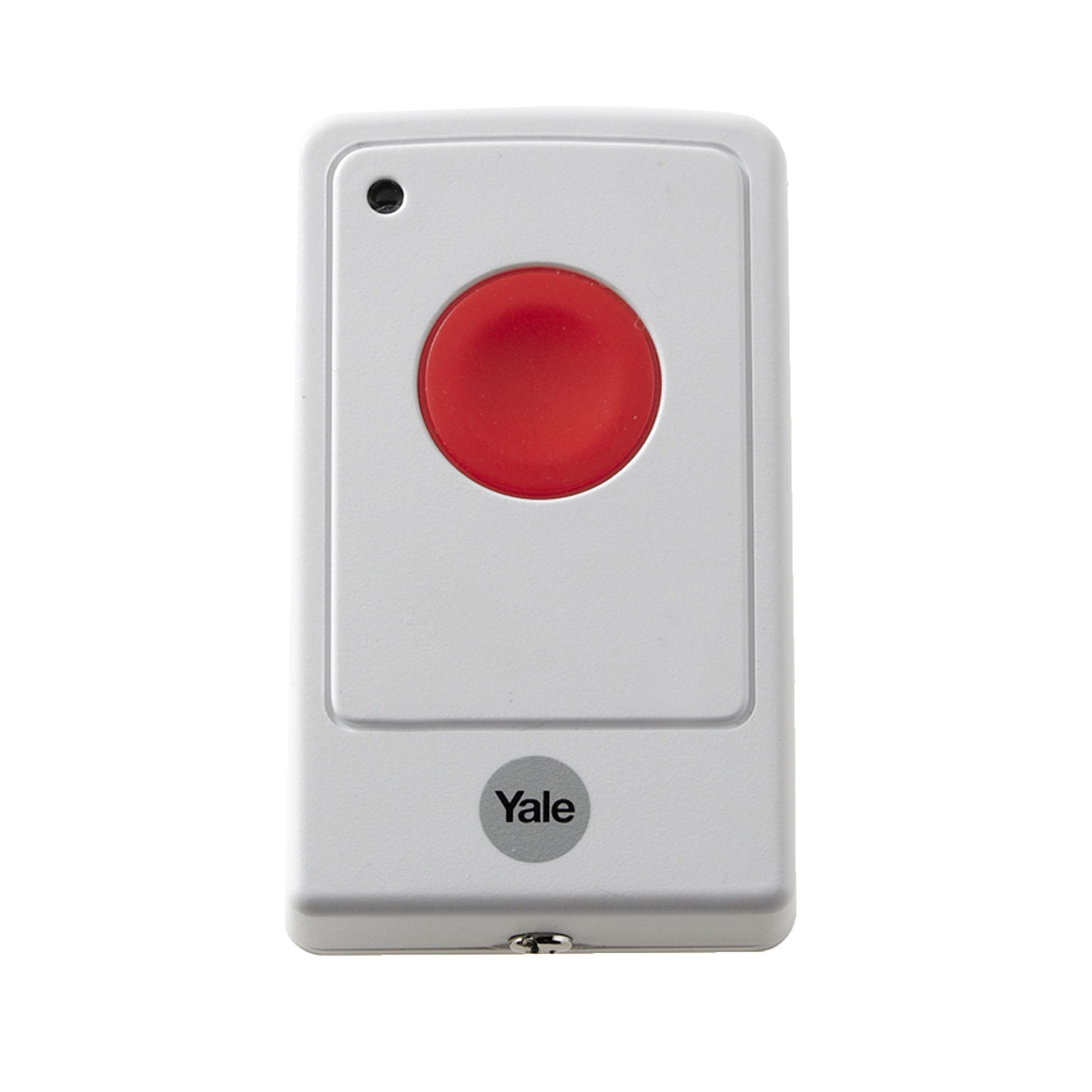 Panic button
A panic button is ideal for attracting attention in an emergency and giving you extra peace of mind at night. They can be fixed or they can function as a mobile panic alarm anywhere within the home. Most panic buttons can be connected to a monitoring centre or an audible siren.
CCTV kits
CCTV surveillance allows you to watch what is happening in your home when you're not there. You can record several locations in and around your property simultaneously, and depending on where you place the cameras, you can capture every angle so that you never miss a thing. A DVR (digital video recorder) is included with all CCTV kits, which all the cameras connect to, and it is continually recording everything the cameras pickup.
With so many different kits on the market, it can be confusing to know which one to buy. We've made it a little easier to digest by explaining the difference between wired, wireless, and smart CCTV kits.
Articles