Upcycling wood into a neat room feature
Hardware doesn't have to be used for purely practical purposes. A piece of timber can easily be used to create your own hook rail that is a great decorative feature for any room. From your hallway to your kitchen, and even above your bed, a simple piece of old wood can provide an attractive yet functional hook rail.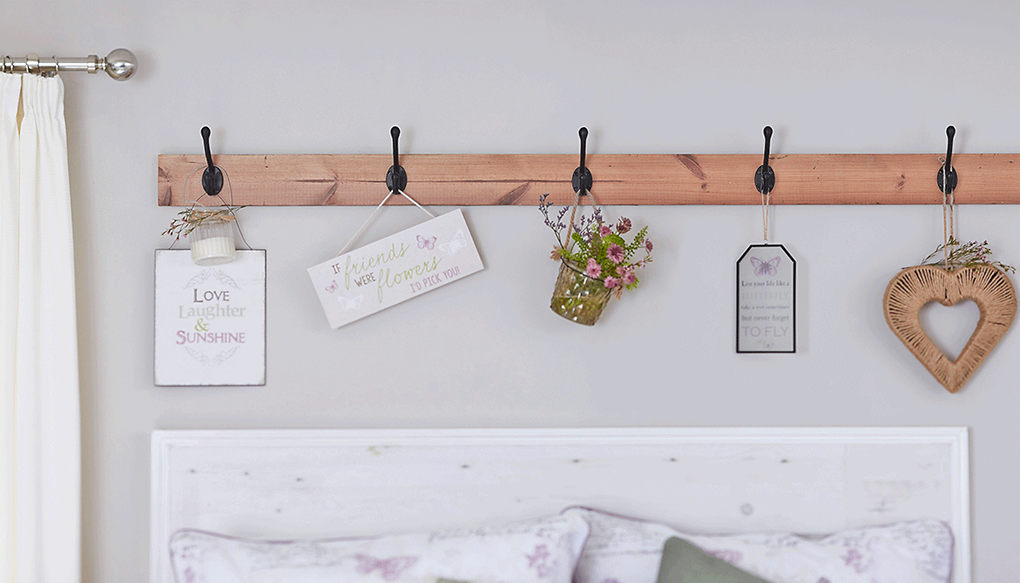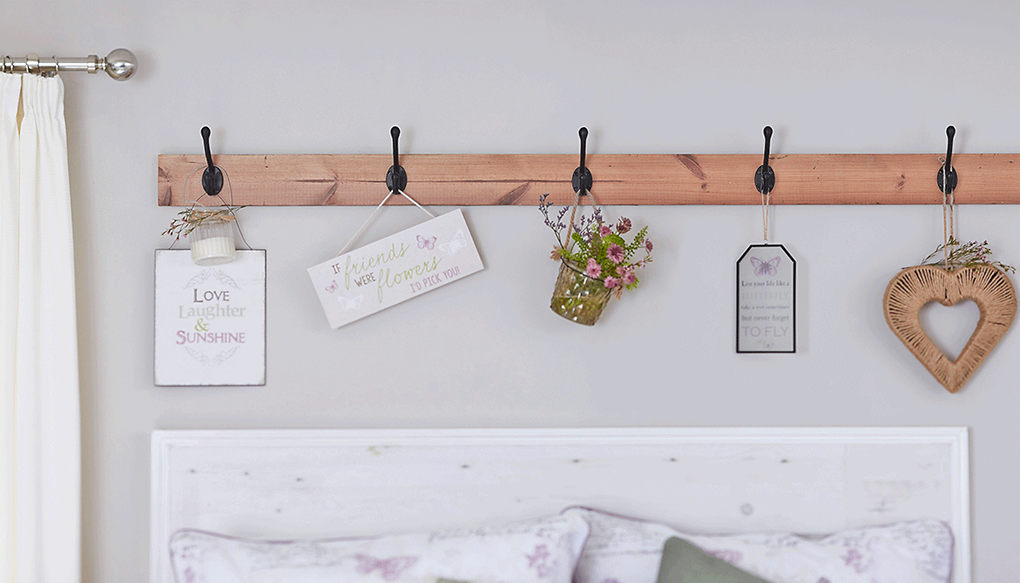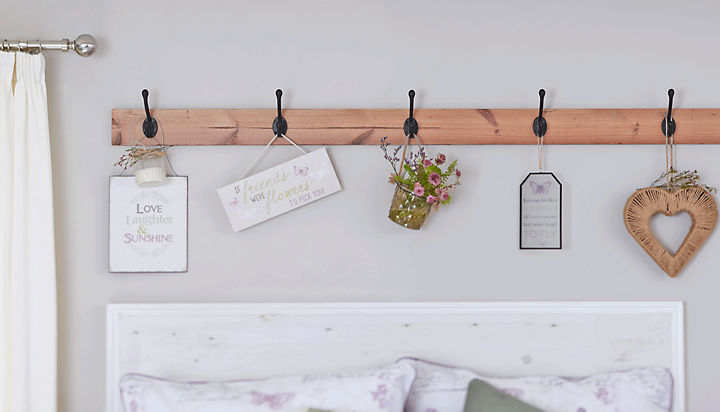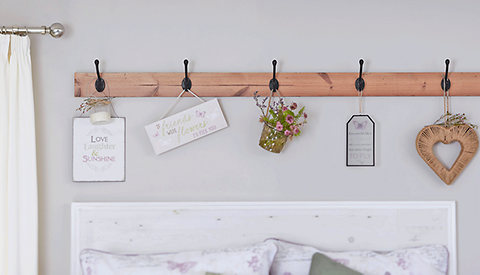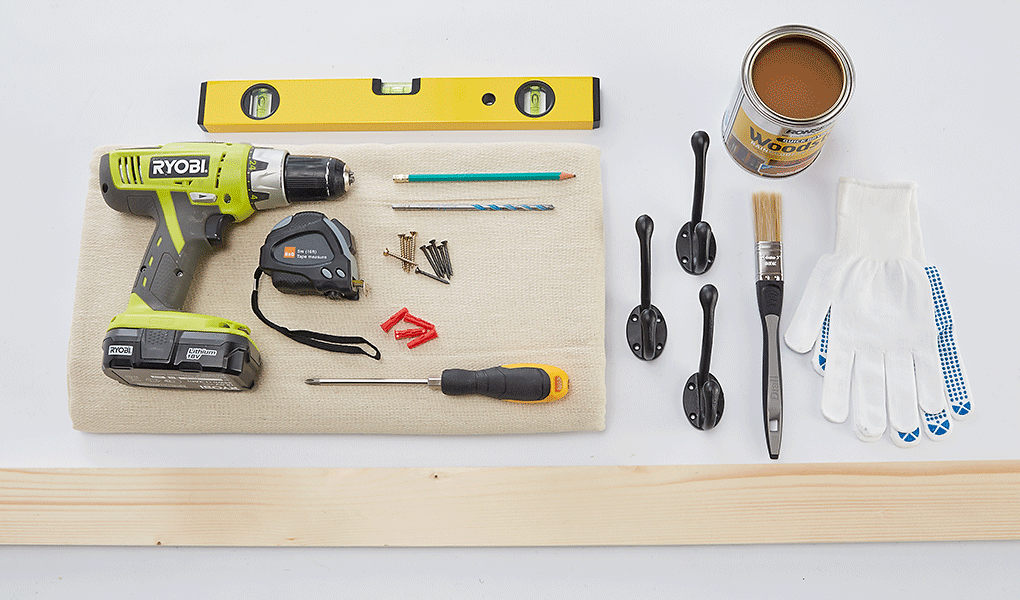 Step 1 - choosing the timber
Taking an old piece of timber (of any size depending on the space you want to hang it) lightly sand down and smooth over any rough edges. You can also stain the timber to any colour of your choice. Try a wood stain that ties in with the current decor of your room. Choosing a more natural wood stain will enhance the timbers natural features.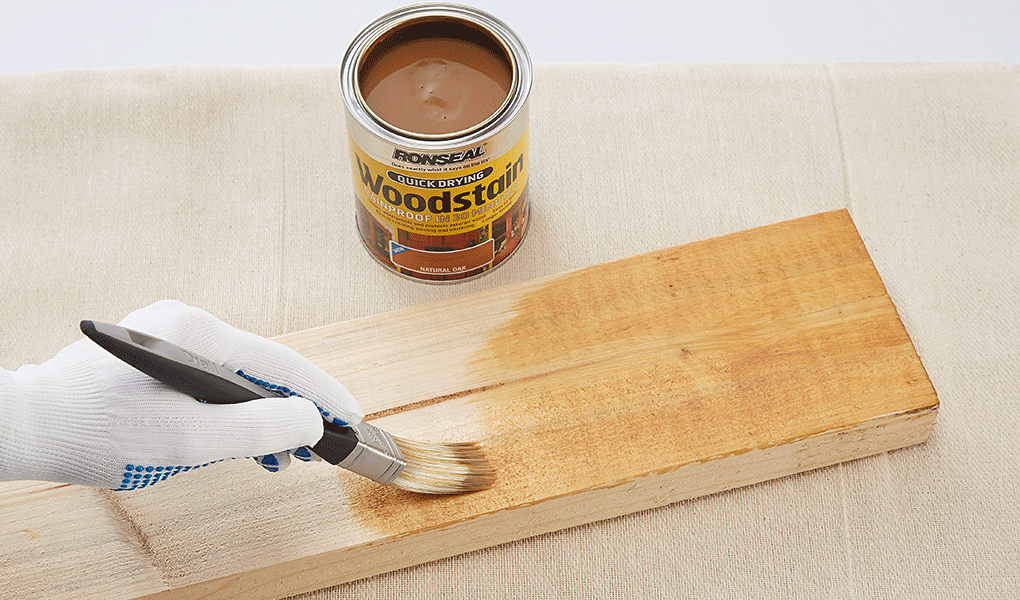 Step 2 - attaching the hooks
Using a tape measure and a pencil, measure out equal spaces for your hooks. The best way to do this is to measure a hook at either end, one in the middle, and then equal spaces in between. Screw them into place.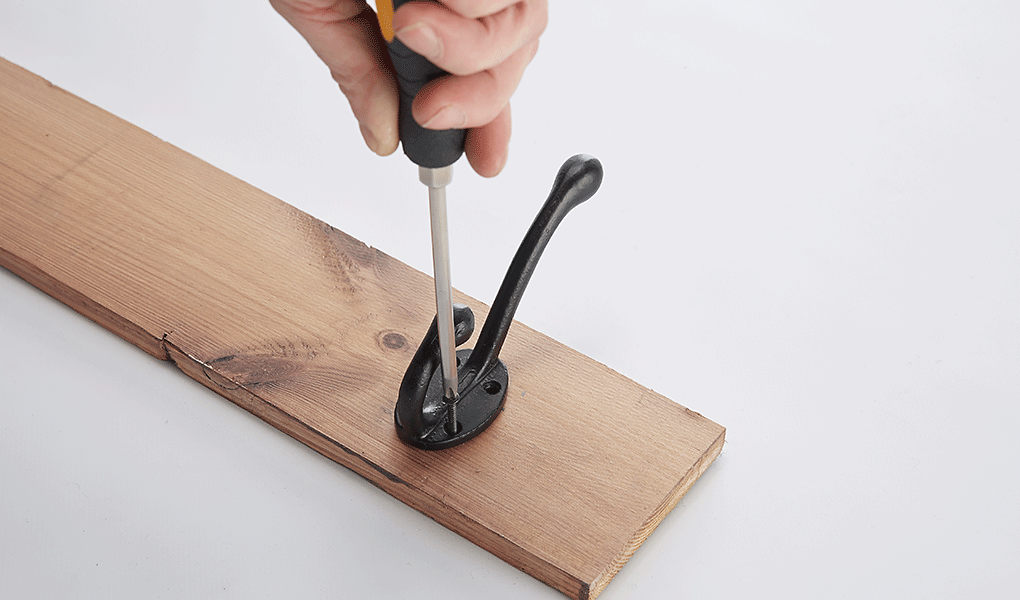 Step 3 - hanging the wood
In order to hang your hook rail to the wall you'll need to make a hole in your wood at each end, and in the centre. This will give it a firm fixing to the wall, especially if you're hanging it above your bed. You'll want to ensure that the hook rail can hold a good amount of weight depending on what you choose to hang off it.
Step 4 - drilling the holes
Keep everything even using a spirit level to ensure that it's straight, and mark your holes on the wall. Before you begin drilling make sure you've used a pipe and cable detector to check that you're not going to drill into anything important. Once you've done this you can then drill into the wall. Add wall plugs for extra reinforcement.
Step 5 - screw in the hook rail
Finally, screw your new hook rail into the wall in your chosen location. A hook rail works really well in a hallway to hang coats and bags, but it works equally well in a bedroom too, and even above the bed to create a feature of your wall.
Top tip
Hang jewellery from your hooks to act as a beautiful feature element of your room.