How to protect the home from flooding
Top tips to prepare for flood prevention
Flooding in the home can be devastating. The damage and disruption it causes can be expensive, difficult and upsetting. If you live in an area that's at risk from flooding, it's worth preparing as much as possible in advance. These extra precautions and preventative measures will make it easier for you to get ready when a flood warning is issued and help limit the amount of damage to your home.
Here are our top tips to help prepare for home flooding.
---
Top tip: Plug it in
Insert plugs in sinks and in the bath to stop water coming up and into the house. Weigh the plugs down (a bag of soil works well) as the pressure can push them open..
Know your home
In the event of flooding, your home's gas, electricity and water will all need to be turned off at the mains before any water enters your home. So it's a good idea to familiarise yourself with where these are and how to safely do so before a home emergency strikes. It could save you valuable time and you'll be more likely to undertake the task safely.
As you may have to access the mains in the dark, it's worth leaving a torch nearby along with some spare batteries. LED torches are best for emergencies as they're more energy efficient so they don't burn through batteries.
We recommend looking for LED torches with a high IP (Ingress Protection) rating. This scale measures the level of protection against solid and liquid objects. The higher the rating, the greater the torch's resistance to water, with an IP rating of 65 indicating water-resistance. Alternatively, opt for a head torch (pictured). They keep your hands free and our range all feature LED light bulbs.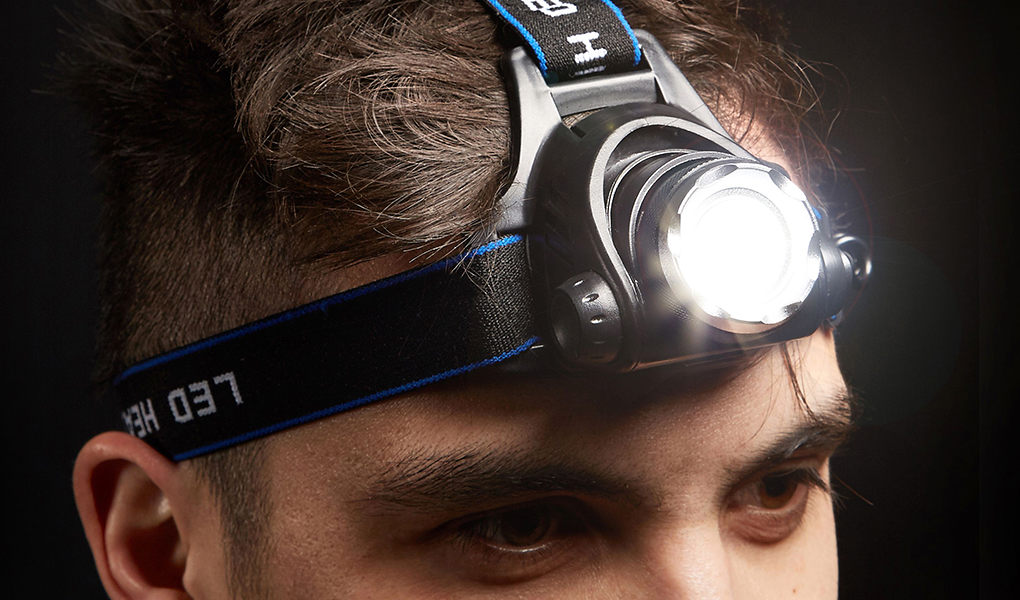 Assemble an emergency kit
When extreme weather conditions are forecast, packing a bag with all your essential items will mean that you'll be ready for anything. Whether you have to get out quickly or are unable to leave the house for a bit.
Once you've created your emergency kit, store it somewhere safe where you can get to it easily. And make sure that everyone in your household knows where it is and what's in it.
What goes into your kit is up to you, but we recommend the following: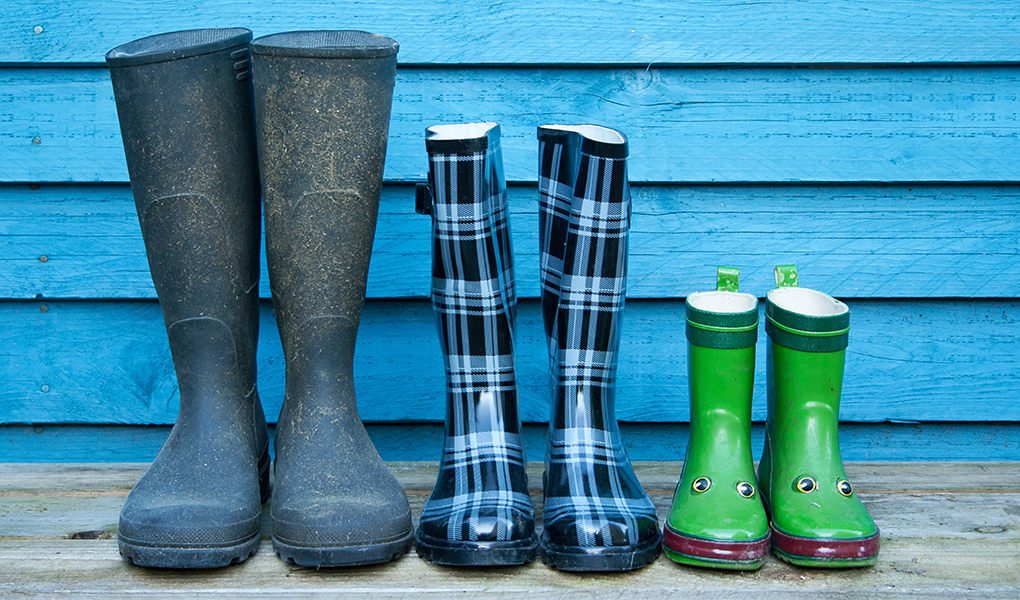 Any essential medication for you and your family
A first aid kit
Drinking water and non-perishable food – remember to include a can opener if necessary
Items that will ensure that your children are catered for and comfortable - such as nappies, bedding, baby food, clothing and toys
Pet essentials – such as food, bedding, medication, vet and vaccination information, appropriate carriers for smaller pets and maybe a few of their favourite toy
Warm, waterproof clothing
Wellington boots (pictured)
A mobile phone and portable phone charger
A list of useful numbers, such as your local council, your insurance company and local emergency services
Copies of personal information such as your bank details, insurance policies and national insurance numbers
A camping stove, full gas canister and kettle for boiling water
Matches
A battery-powered radio
Stock up on sand bags, flood barriers and more
There are many ways to control the flow of flood water away from your home and we offer a range of products that can help. We'll talk through the choices below - from the familiar to the more unusual - but whatever you select be sure to stock up well in advance and safely store away. Check that everyone in the household knows where they're kept and how to effectively use them.
Choose from the following flood prevention options: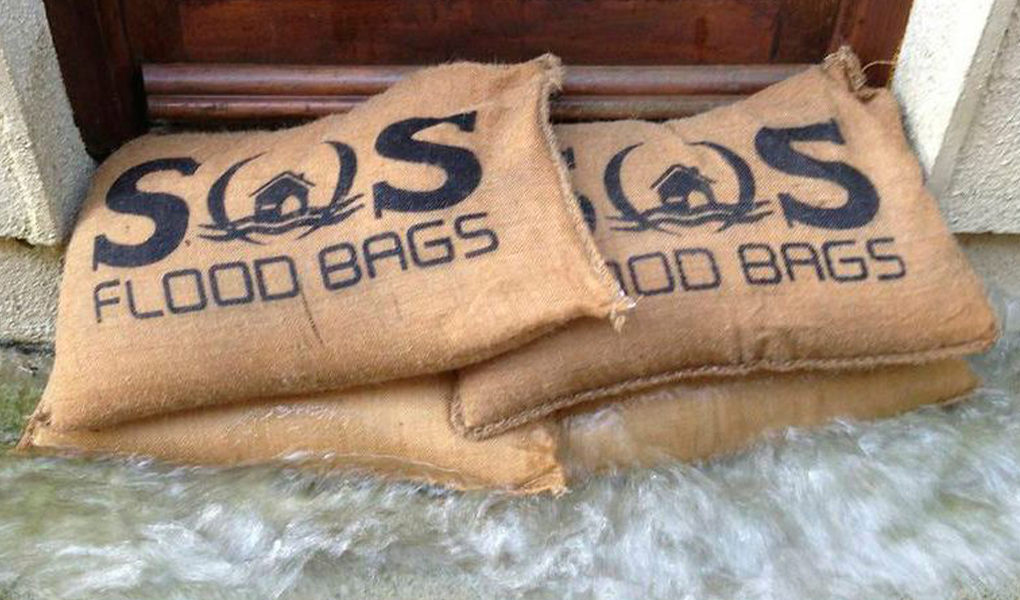 Sand bags (pictured) – The traditional favourite, these are made from woven hessian. Fill them with sand to absorb moisture and stop water from getting under doors. Other uses include weighing down manhole covers and garden furniture, as well as blocking sinks, toilets and bath drains to prevent flood water coming up through them.
Flood bags (pictured) - Easier to move, manoeuvre and store than sand bags, these innovative bags use crystals instead of sand to absorb water. They quickly expand to fill each bag and create a barrier allowing for a fast response to rising flood water. Once they've absorbed the water, they store it for a couple of months, but these bags can only be used once so don't test them out before you need them.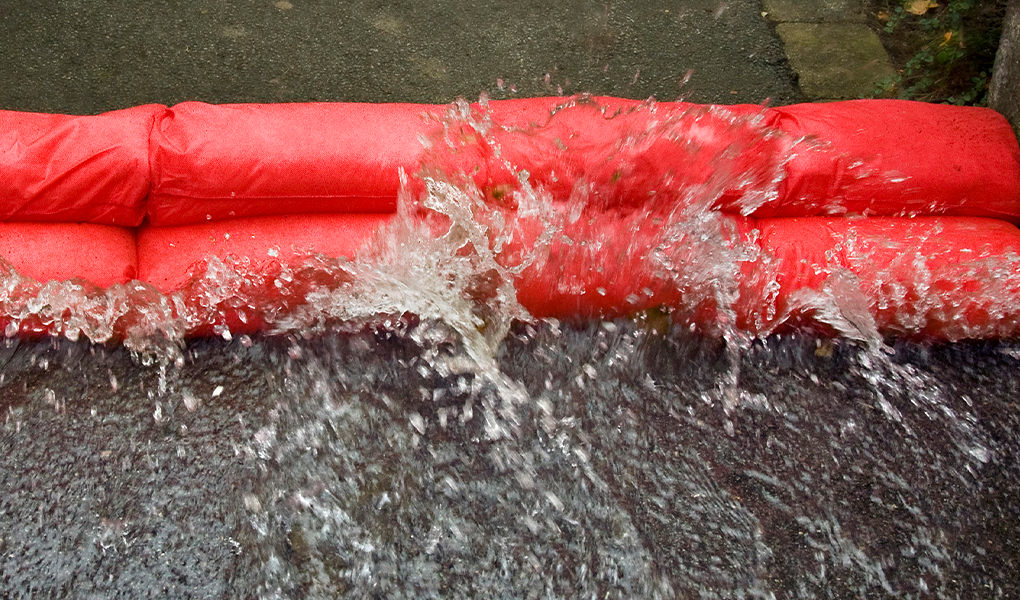 Flood barriers - These units (or pods) connect together, collecting and storing rising flood water to create a dense barrier. Each unit features a foam gasket base that, when put under pressure by the weight of the water, creates a seal with the ground – so no bolting is required. Plus, they allow you to create 90 degree angles for watertight corners.
Once the flood water recedes, the pods empty themselves and become light enough to be moved and stacked on top of one another ready for re-use.
Air brick covers - It's not just through doorways that flood water can invade your home – air bricks are an easily overlooked way for water to enter. Temporarily seal your air bricks with a cover. Available in singles (pictured) or doubles, these covers include all the fixings you'll need for a quick installation. Simply remove and store until they're needed again.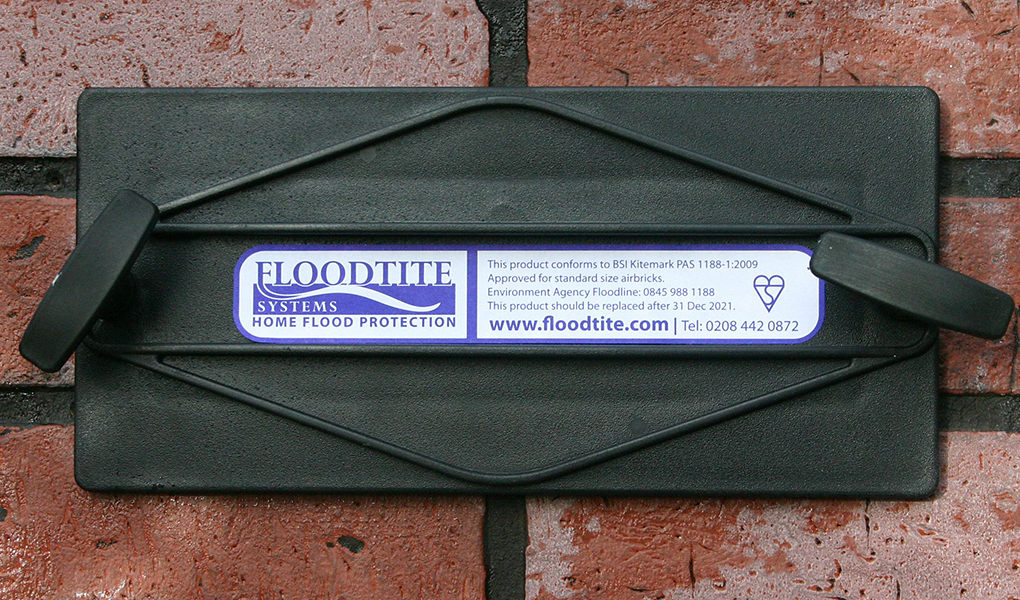 Toilet seat pans – Don't risk unwanted water or sewage flooding your home through a downstairs toilet by fitting a toilet pan seal. They take a few seconds to fit - simply push into place in the pan, connect a bicycle pump (included in the pack), give it a few squeezes and you're done.
Kit out external doors
For a more permanent solution to flood barriers, consider fitting a flood door panel to external doors. Once the fixing frame is fitted to your door frame, these panels can be quickly and easily installed to seal the door in the event of an emergency. And while the frame is a permanent addition, it's also paintable so it doesn't have to compromise the look of your home.
Store it high
If you have an attic, consider storing anything you don't use regularly in this space. Being at the top of the property, it's the least vulnerable spot for flood damage and is also unlikely to be targeted by burglars in the unhappy event of a break-in.
Maximise this loft space with our extensive selection of shelving units, storage cabinets, boxes, trunks, crates and more all designed to help you organise items for quick and easy retrieval.
If you're not currently using your attic for storage, you can add valuable space by laying loft boards. For advice on this project, head to our helpful guide to boarding a loft.
If you don't have a loft space, store non-essential items as high as you can get them. And look out for waterproof storage boxes with a rubber seal in the lid. These will protect any items that come into contact with flood water.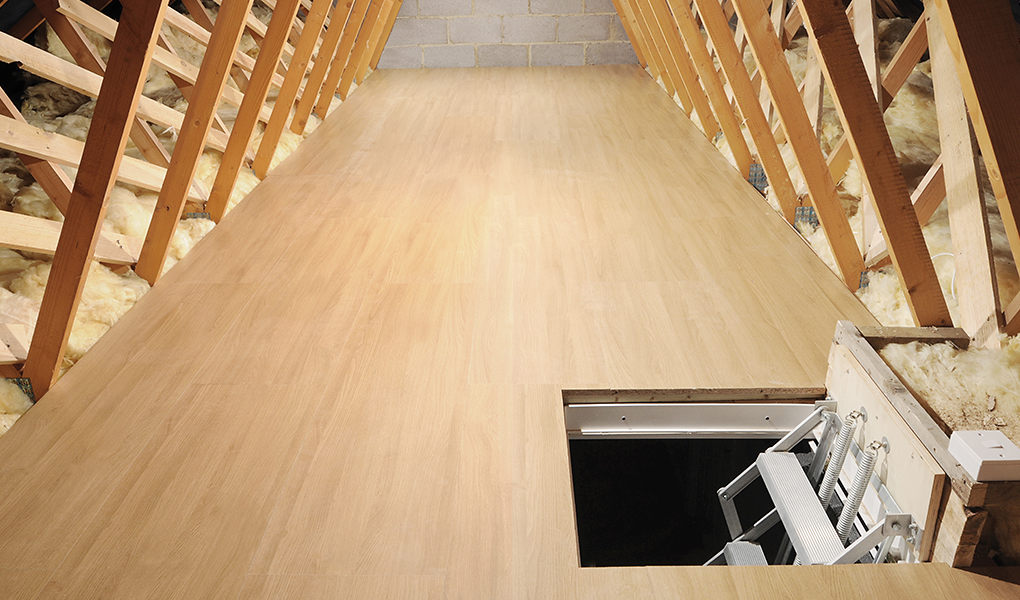 Don't forget pets
You may not be at home when a flood strikes, so think about what will happen to your pets if you're not there. Speak with your neighbours or any friends that live locally, and ask them to help in case of emergency. Make sure that they know how to contact you and consider giving them with a key so that they can collect your animals if necessary.
Keep travel carriers/boxes stored somewhere accessible, ideally with a bag of pet essentials close to hand. This will help you (or another person) quickly evacuate your animals in case of a flood risk.
If you have rabbits, chickens or any other animals that live outside, raise their hutches or coops from the ground as much as safely possible and securely pin to the ground. Not only will this protect your animals from the flood water, it should stop the structures from toppling over.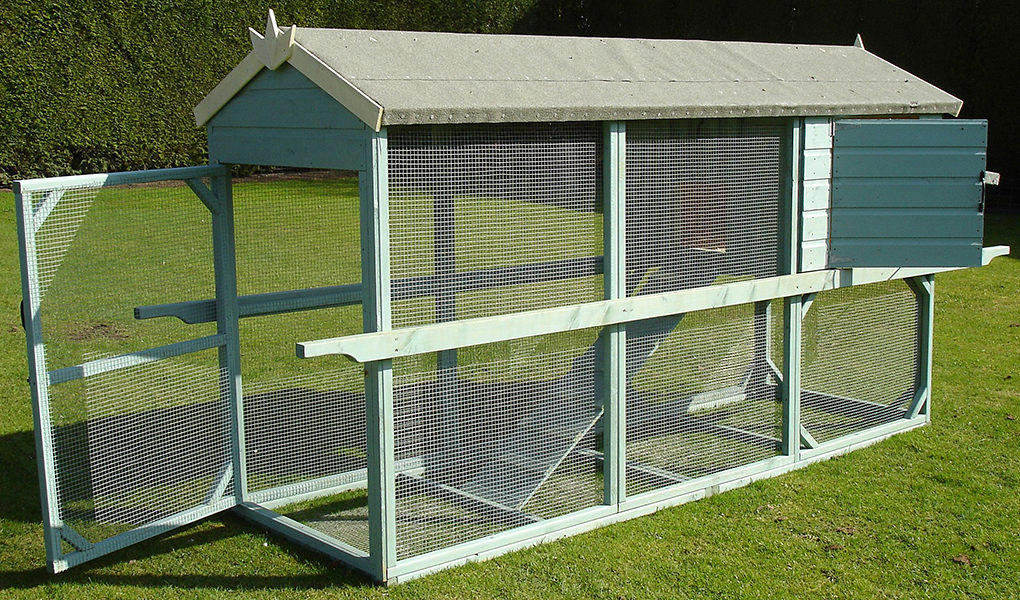 ---