Freshen up your bathroom walls with some fresh tile grout
Sprucing up old tiles can make all the difference to your bathroom or kitchen. Our easy to follow guide will show you just how simple it is to re-grout your existing tiles and freshen up your space.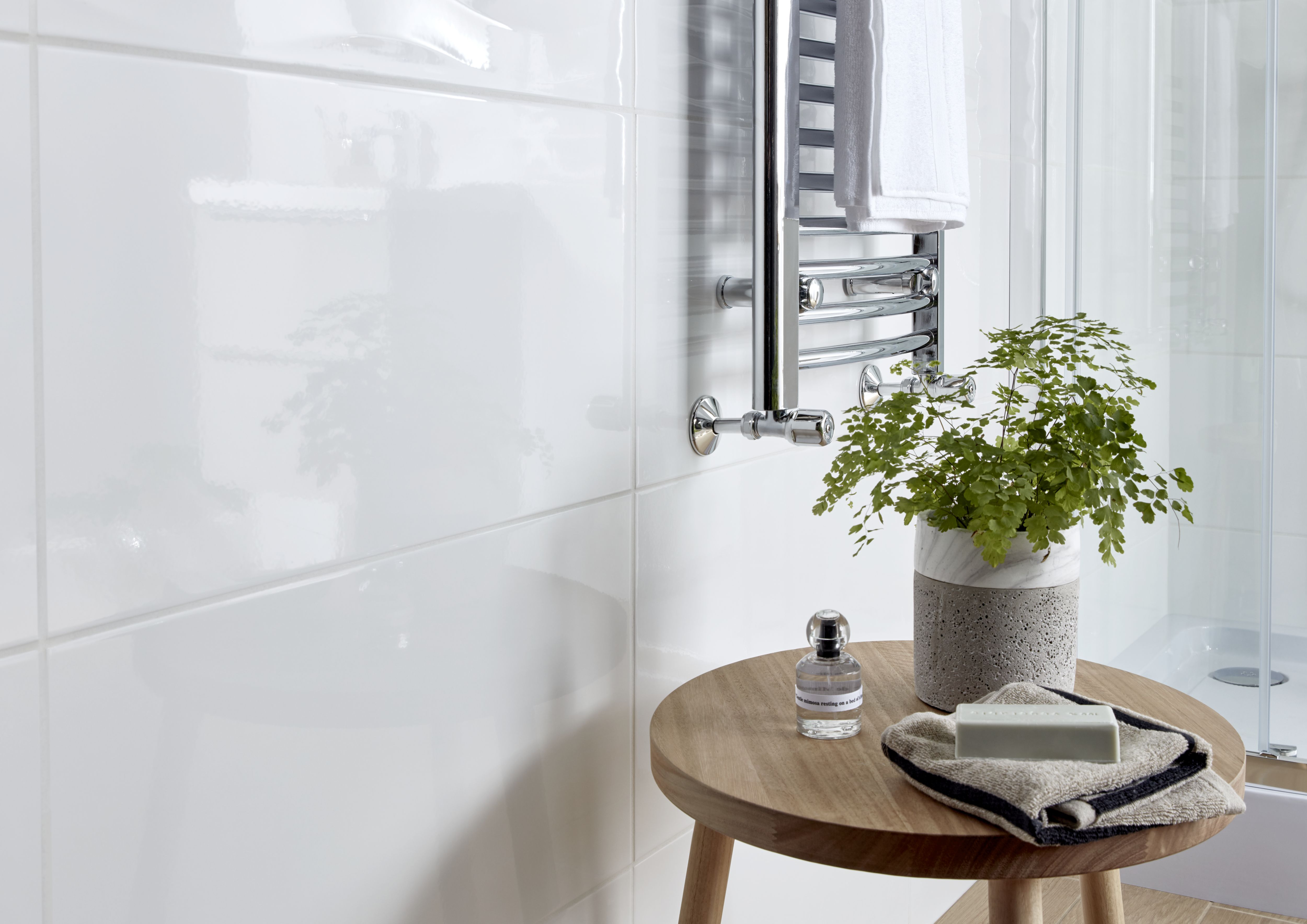 Shopping list
Remove the old grout
As you'll need to remove the old grout from the tiles, it's best to put down a dust sheet or cardboard to protect the area you're working in. And don't forget to wear a dust mask and eye protection.
Step 1

Use a grout removal blade to remove as much of the grout as possible. To do this, run the blade around the edge of the tiles, taking care not to damage the tiles.

Step 2

A scraper is useful to knock out any leftover pieces of grout. Don't forget to hoover as you go to minimise dust.

Step 3

Once you've removed all the old grout, wipe over the tiles with a damp sponge to remove any dust. Leave the surface to dry thoroughly before re-grouting.
Re-grout, clean and polish tiles
Choose from ready-made or ready-to-mix tile grout in a range of colours, try glitter grout for dazzling results.
Articles