Join B&Q Club today for 10% off thousands of products! Already a member? Don't forget to enter your Club card number at checkout. Hurry, ends Monday!
Paint brushes & rollers buying guide
Brush up on your painting skills with our handy guide
When starting a home painting project, no matter how big or small, it's important to consider the tools you're going to use. When choosing a paint brush or roller, consider the type of job you want to do and the paint you'll be using. There are also several bristle types that you'll need to think about if you're using a paint brush, or the material the roller is made of.
Our handy guide makes it quick and easy to decide which painting tools you'll need for the job. Keep scrolling to read more about the various paint brush types, which bristles to choose, and types of paint roller.
Skip to...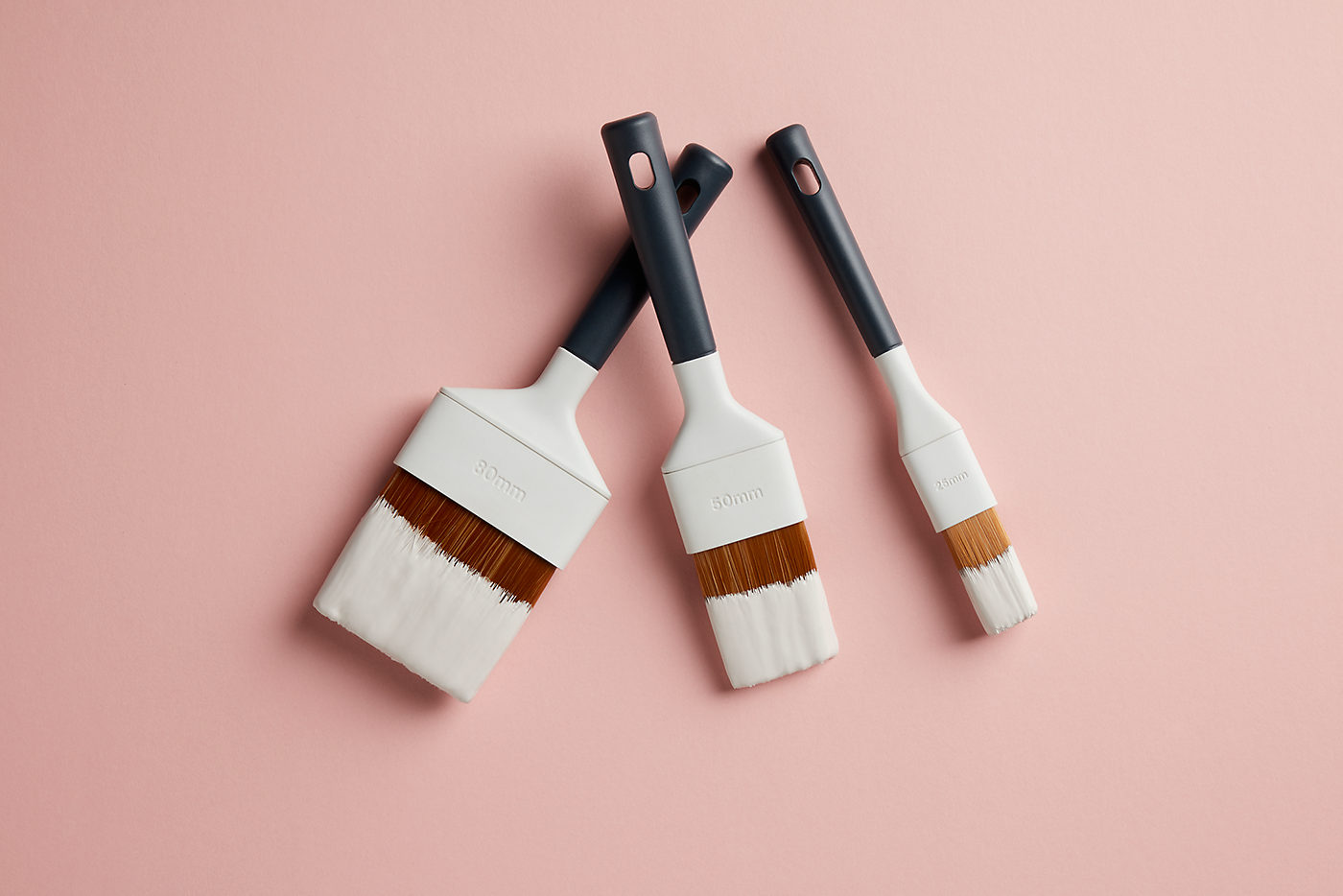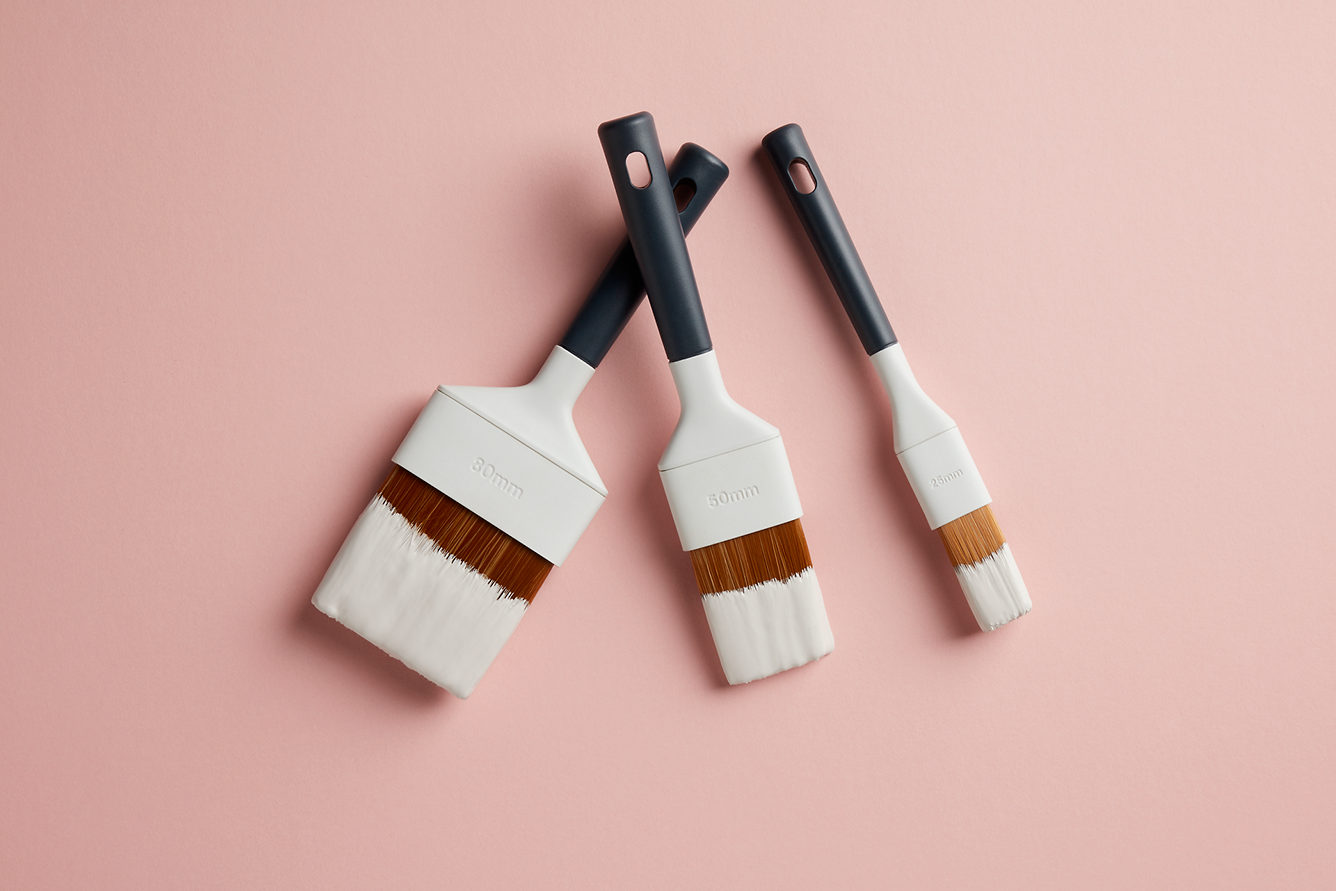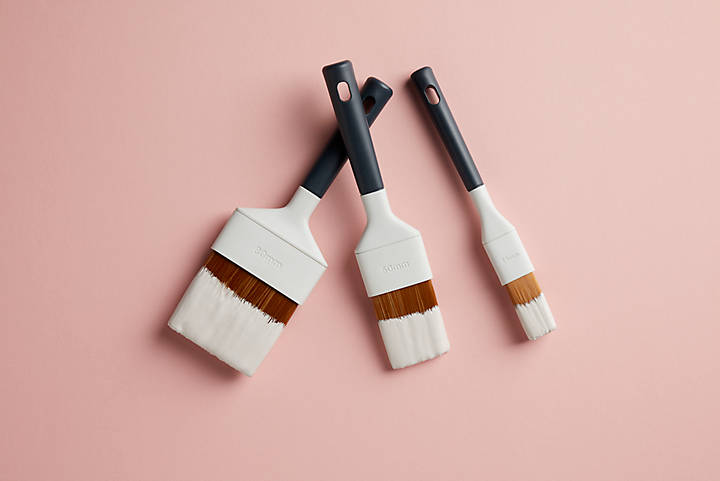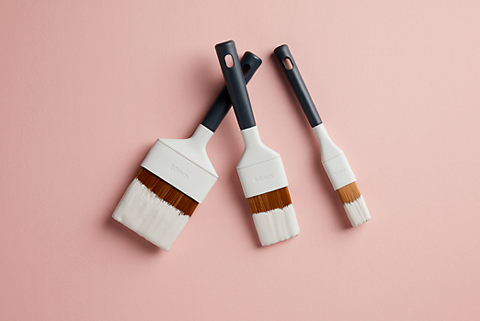 Types of paint brush design
The first thing you'll need to decide on when starting a DIY paint project is the type of project you'll be doing. This is because the type of paint brush you'll need will depend on the type of job you're doing. It could be as simple as touching up a skirting board, or it could be a whole room repaint. Our simple guide below will tell you which paint brush you'll need for the job.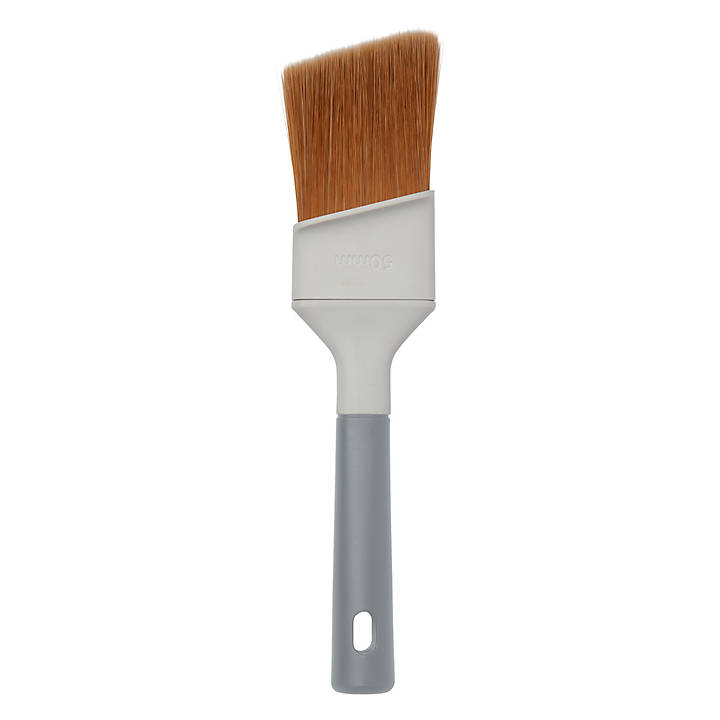 1. Angle sash brush
Ideal for cutting in corners and hard-to-reach areas, giving you that perfect line finish.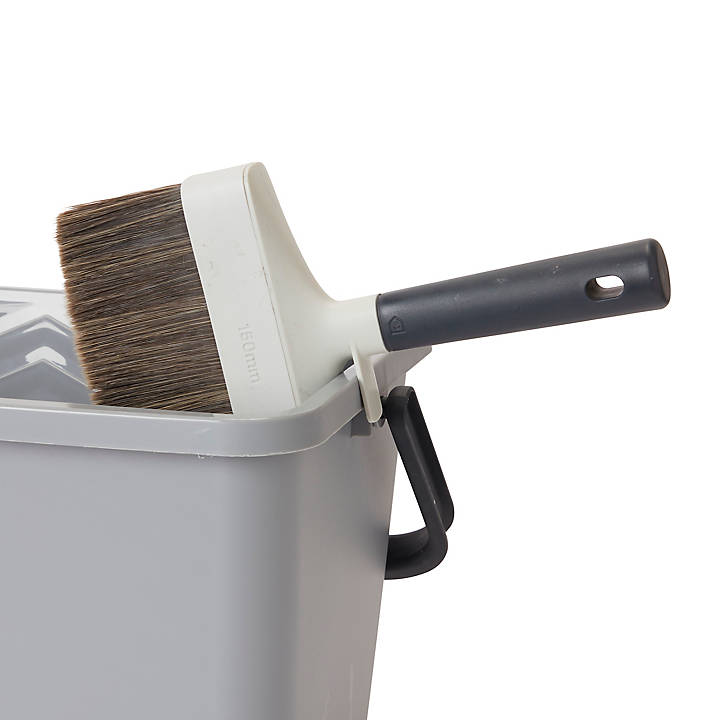 2. Masonry brush
Perfect for block work or rough-cast dashing.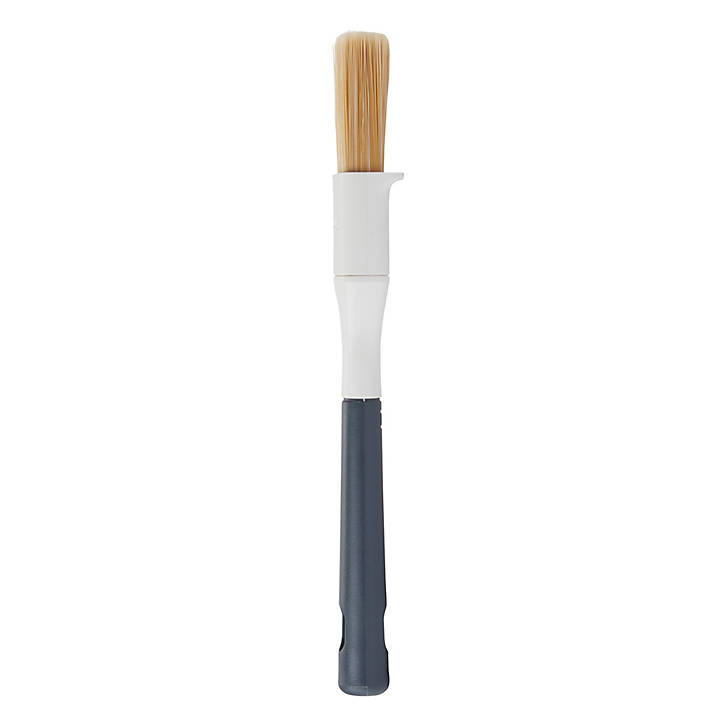 3. No-loss brush
Each bristle is wrapped around the block, so no strands come loose and get stuck in the paint.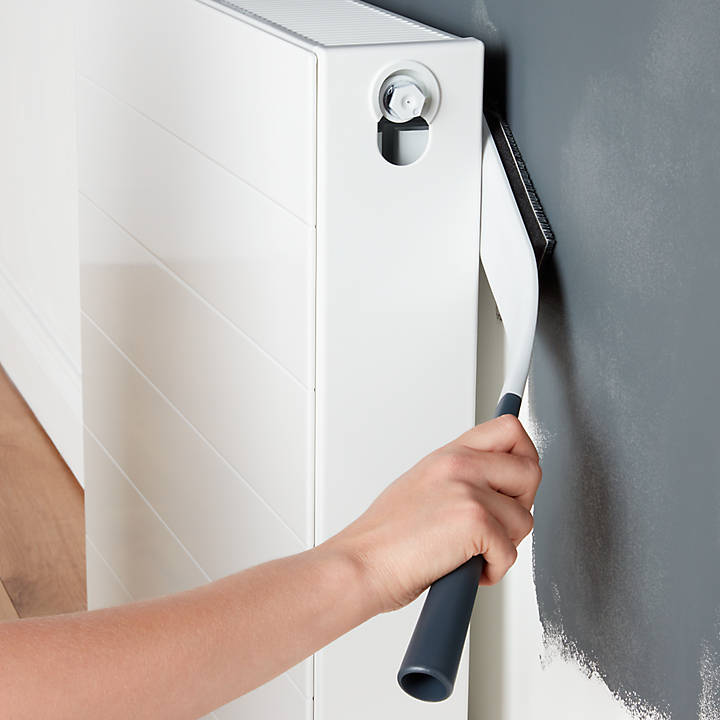 4. Radiator brush
Great for those hard-to-reach places as it's angled and has a long handle.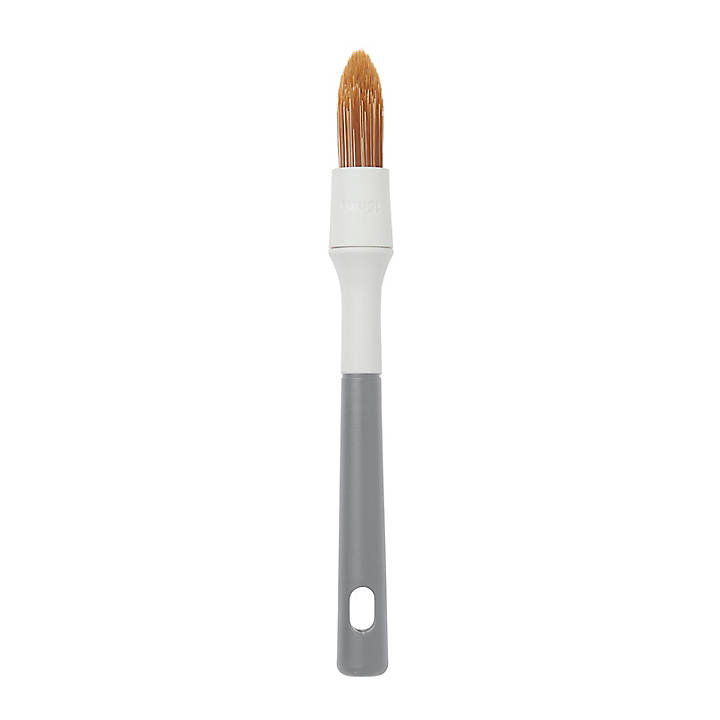 5. Round brush
The decorator's choice, this superbly crafted brush has a unique head with high quality bristles to give a consistent finish. Ideal for painting sash windows or cutting in or round curved objects with any type of paint, its long handle means easier control during use.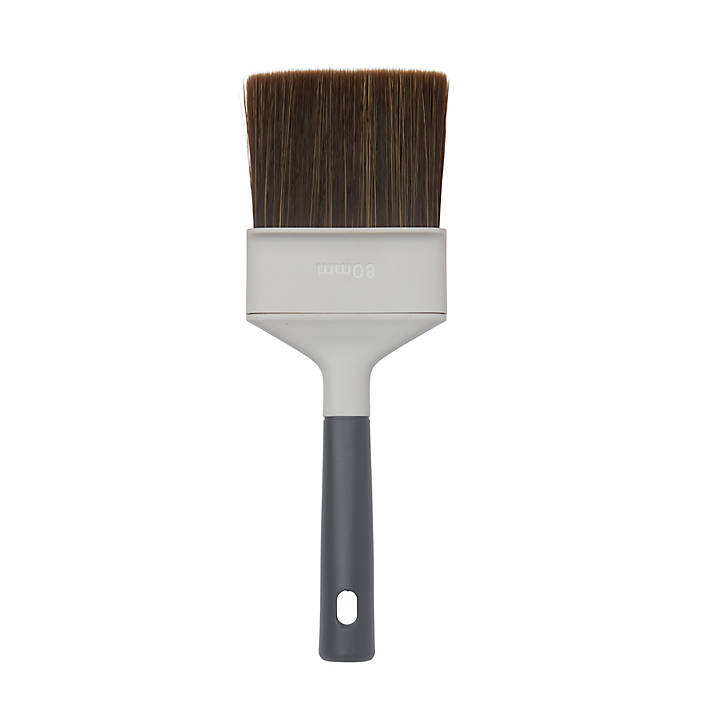 6. Shed and fence brush
A chunky brush which holds lots of paint, making it great for covering large fencing areas. 
Paint brush sizes
Paint brushes come in many shapes and sizes, so it can be difficult to know where to start when looking for the right one for your job. Once you've decided on the type of job you're doing, and picked the right type of paint brush, you'll need to choose a size. To make the picking process easier, we've outlined the common paint brush sizes and what they are used for below.
| | |
| --- | --- |
| Brush width | Ideal for |
| 25mm | Cutting around glass or window frames |
| 50mm | Skirting boards, architraves, door frames, and panel doors |
| 75mm | Large flush panel doors |
| 100-150mm | Walls and ceilings |
Types of paint brush bristle
1. Synthetic bristle. This is used for achieving a fine finish with water-based paints rather than solvent-based ones. It's a very hard-wearing bristle, and it doesn't absorb large amounts of water - meaning it won't swell up and cause tramlines to appear in the paint (which also reduces the drying time).
2. Natural Bristle. This is used for solvent-based paint, allowing paint to be brushed on easily with few brush marks. It can be used on skirting boards, doors and wall surfaces. Natural bristle has a structure that allows it to take and hold paint within the brush - the split ends helping to produce a fine finish.
3. Combined synthetic and natural bristle. This mixed blend of synthetic and natural bristles gives you a good finish with all types of paint.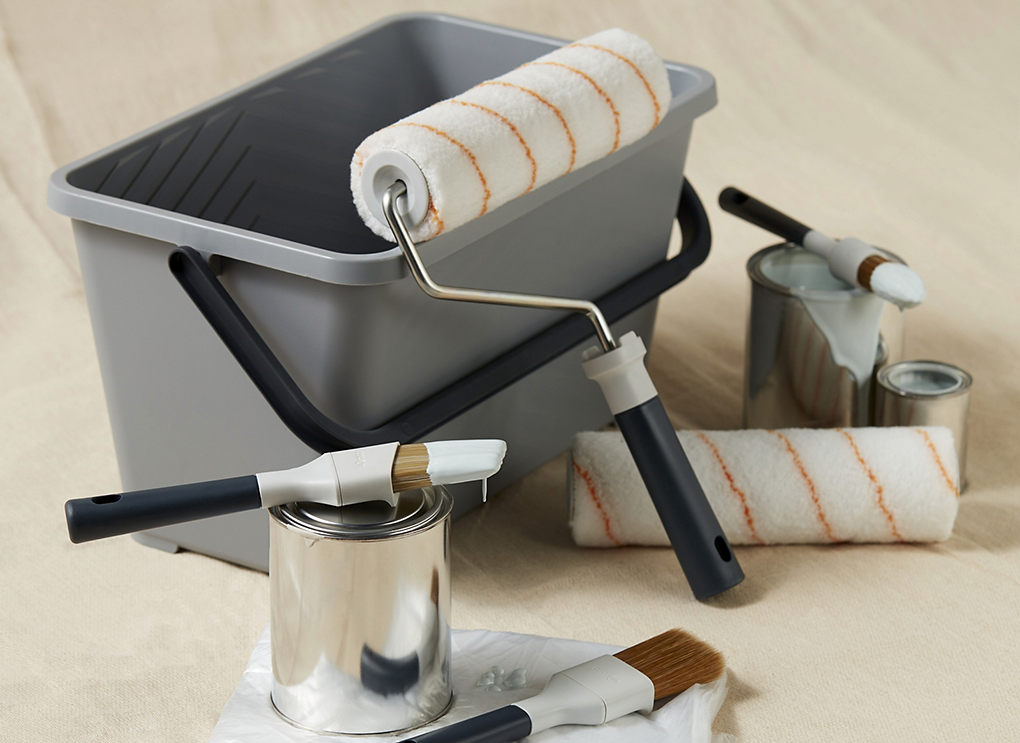 Types of paint roller
Some jobs require paint rollers rather than paint brushes. Not sure if you need a roller or brush? Quick tip: rollers are ideal for covering large surface areas quickly and easily, so choose a roller if you're planning to undertake a big indoor paint project.
We recommend buying your rollers according to the type of paint you'll be using and the surface you'll be covering. The pile length of your roller is a good indication of what it's used for.
Short pile roller – for fine and flat surfaces
Medium pile roller – for smooth surfaces (but can be used on most walls)
Long pile roller – for very textured surfaces, or even surfaces outside the home
Other types of roller
Foam roller – for when you are using gloss finish paint or varnish
Radiator roller – for hard-to-reach places or smaller areas of a wall (not exclusively for radiators). Also handy for areas where there's fixed furniture