Amantea
Amantea is easy to adapt as your needs change over time. The range of rails, boxes and baskets works vertically or horizontally, perfect for small or awkward-shaped bathrooms, and uses a mix of stainless steel and painted metal to suit any bathroom.
2. Choose your accessories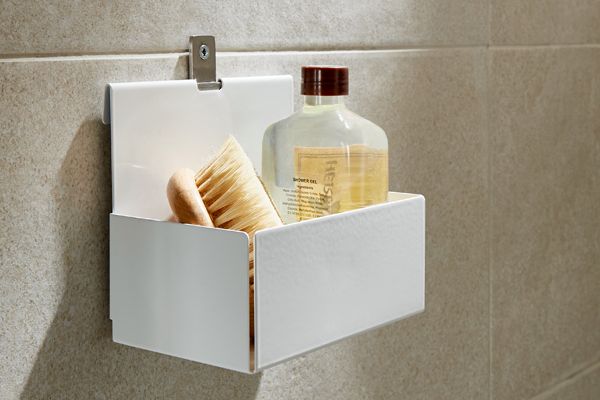 Designed to last
Amantea accessories can be quickly removed and cleaned, and all boxes have holes in order to prevent the build-up of water.
Plus, they're made from stainless steel, so Amantea can be used in wet spaces without the risk of rust.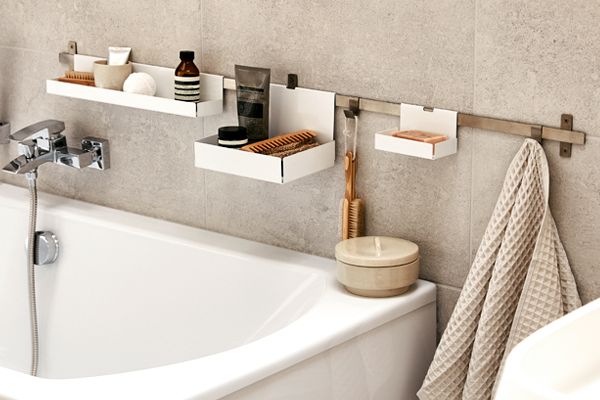 Changes with you
Not only can you create bespoke storage solutions to make the most of your bathroom space, but you can adjust them over time as your needs change.
You can organise them horizontally or vertically so they'll adapt to your needs.

Flexible
Modular design means you can mix and match to get the look you want.

Easy to fit
A choice of fixings means there's no hassle to put up or take down.

Easy to clean
A chrome plated finish means it's easy to keep them looking as good as new.

2 Year Guarantee
Our bathroom accessories come complete with a 2 year guarantee.