Councils and Housing Associations save time and money with the B&Q Decorating Card Scheme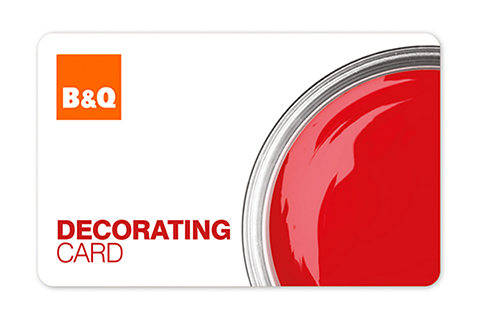 We understand the demands and constraints faced by Councils and Housing Associations, in guaranteeing the ongoing upkeep and maintenance of a property portfolio. That's why we introduced the B&Q Decorating Card - a very simple, yet extremely effective way of delivering decorating allowances to your tenants.
With years of experience working with Councils and Housing Associations nationwide we have developed a solution that will save you time and money. The B&Q Decorating Card scheme is designed to put you in control whilst providing your tenants with access to the widest possible choice of decorating products available under one roof, seven days a week.
Just take a look at what we can offer:
Unrivalled choice at stores throughout the UK
Purchases restricted to decorating products only
Cards managed through self-serve web portal
Credit account facilities
Scheme management reports
Attractive rebates based on annual volume
Open value or pre-denominated cards
Help & advice available in store and online
B&Q Decorating Cards can only be used for purchases from the following product areas in any B&Q store:
Interior paints, woodcare and varnishes, wallpaper and pastes, non-powered decorating utensils, sandpaper, fillers and sealants, and cleaning products