10% off everything online for one week only | Offer ends 9 December
B&Q Nickel-plated Metal Sprung Concealed hinge (L)35mm, Pack of 6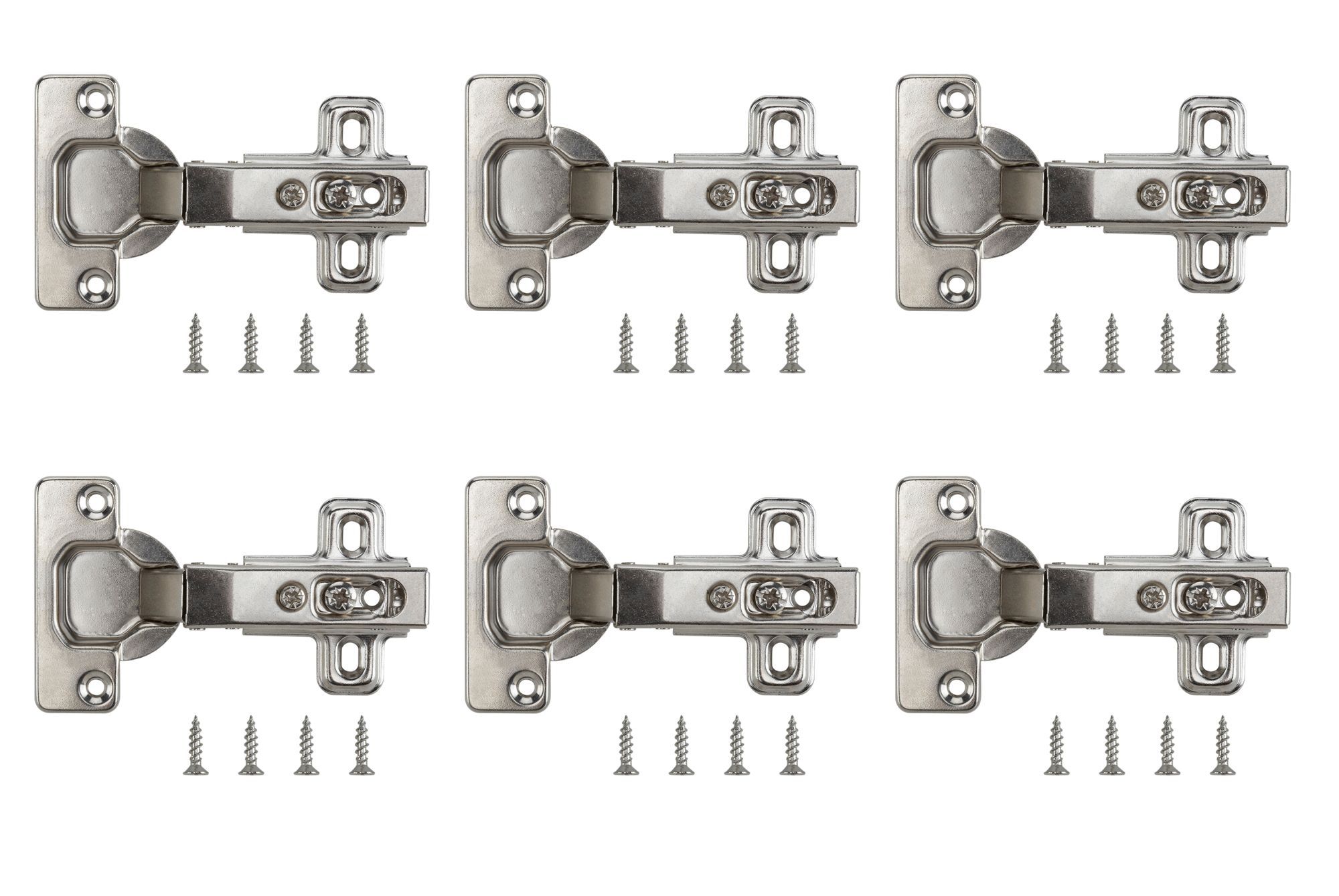 Product details
Product information
These nickel effect metal sprung concealed hinges are suitable for use on kitchen doors. Fixings supplied for quick and simple installation.
Screws don't fit
Should have read the reviews, screws incompatible with cupboard carcasses. Will never buy these again, a quick job is now going to take much longer, also having to buy the compatible grub screws, at an unnecessary extra cost.
What is the point?
As has been said, for the last few years it seems, these are pointless. They do not fit and are generally not suitable for their job. No point in buying, and actually little point in feeding it back, as clearly b&q do nothing with feedback.
Shocking
Same problem as everyone else. Predrilled carcass which does not match the hinge pack as the screws are incorrect and the predrilled door holes don't line up.

Consistent B and Q if nothing else. Oh and my home delivery turned up damaged. The 1000mm base box was covered in packing tape which covered the damage inside.
Ridiculous
Jim75757575 - 2 months ago
In my 30 years as a carpenter, I have never seen a hinge pack come with this type of screw, the carcass fixings are not the grub screw that you need to suit the pre drilled holes, the door holes also don't line up. Who is the buyer for b and q?! They should be fired!!
Disappointing
I bought these packs to assemble B&Q kitchen doors to B&Q kitchen cabinets. Unfortunately the supplied screws are not suitable for the cabinet holes and the predrilled holes on the doors are not in the right place for the bracket. I have had to go to a lot of trouble to make these fit for the purpose that they were designed for. very disappointing, surely B&Q fittings should fit B&Q kitchens. These items used to be supplied with the cabinets/doors and I was very disappointed when they showed up minus the fittings and had no option but to buy separately. The only reason I gave 2 stars rather than one is because I have managed to work around this