Form Oppen Oak effect Bedroom storage unit (H)2000mm (W)1450mm
This bundle includes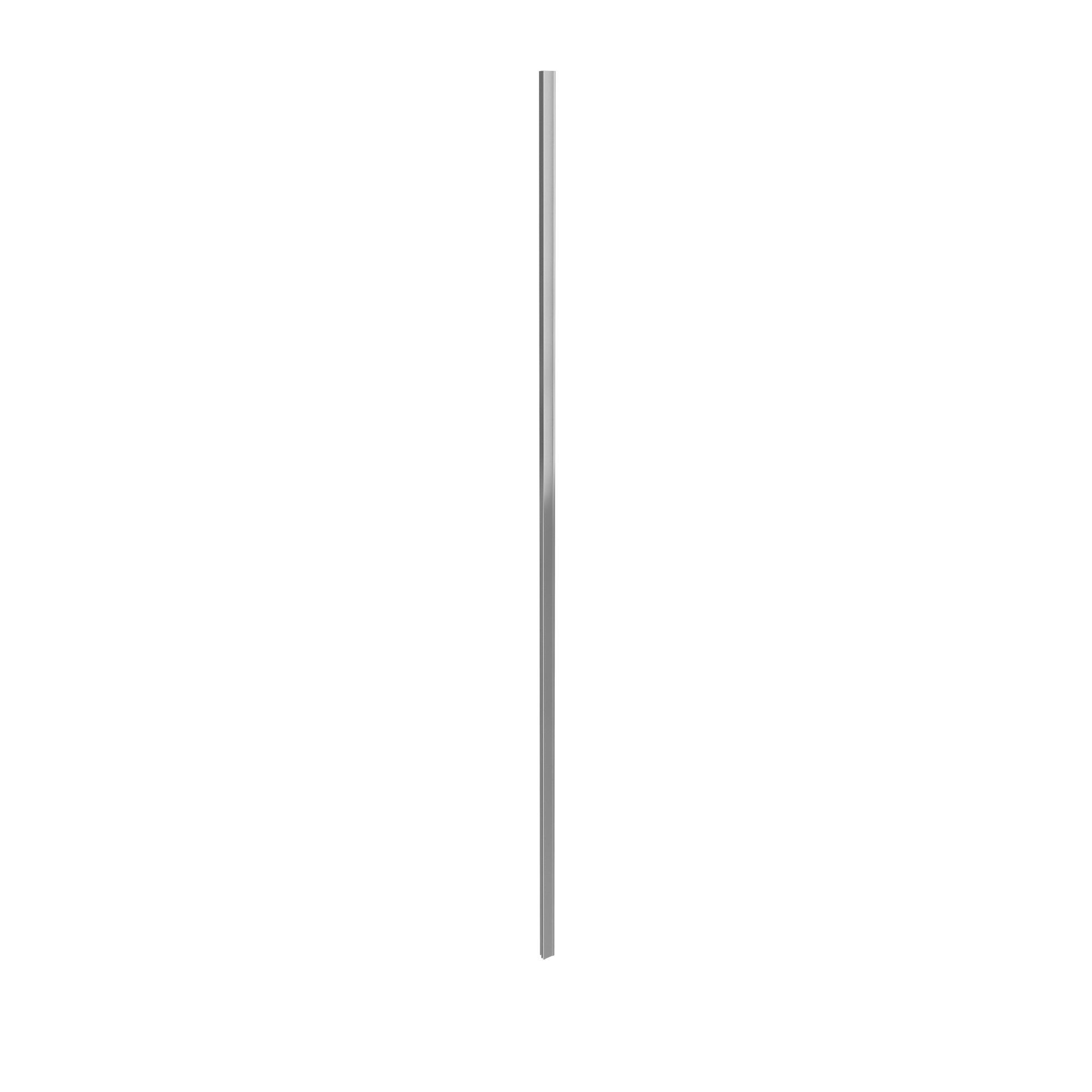 3xOppen Wall rails (L)2003mm (W)33mm (D) 2.3mm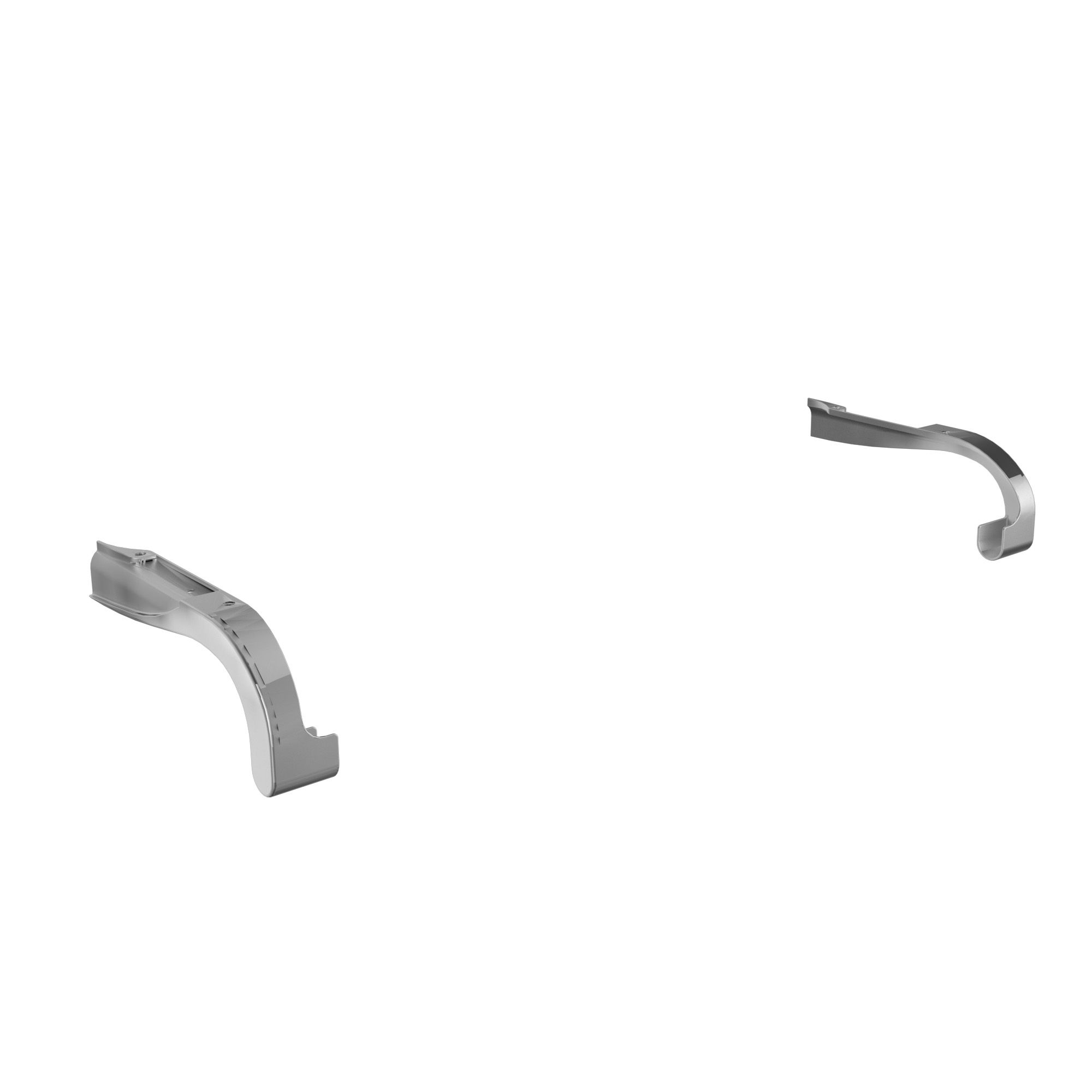 1xForm Oppen Hanging rail support (H)65mm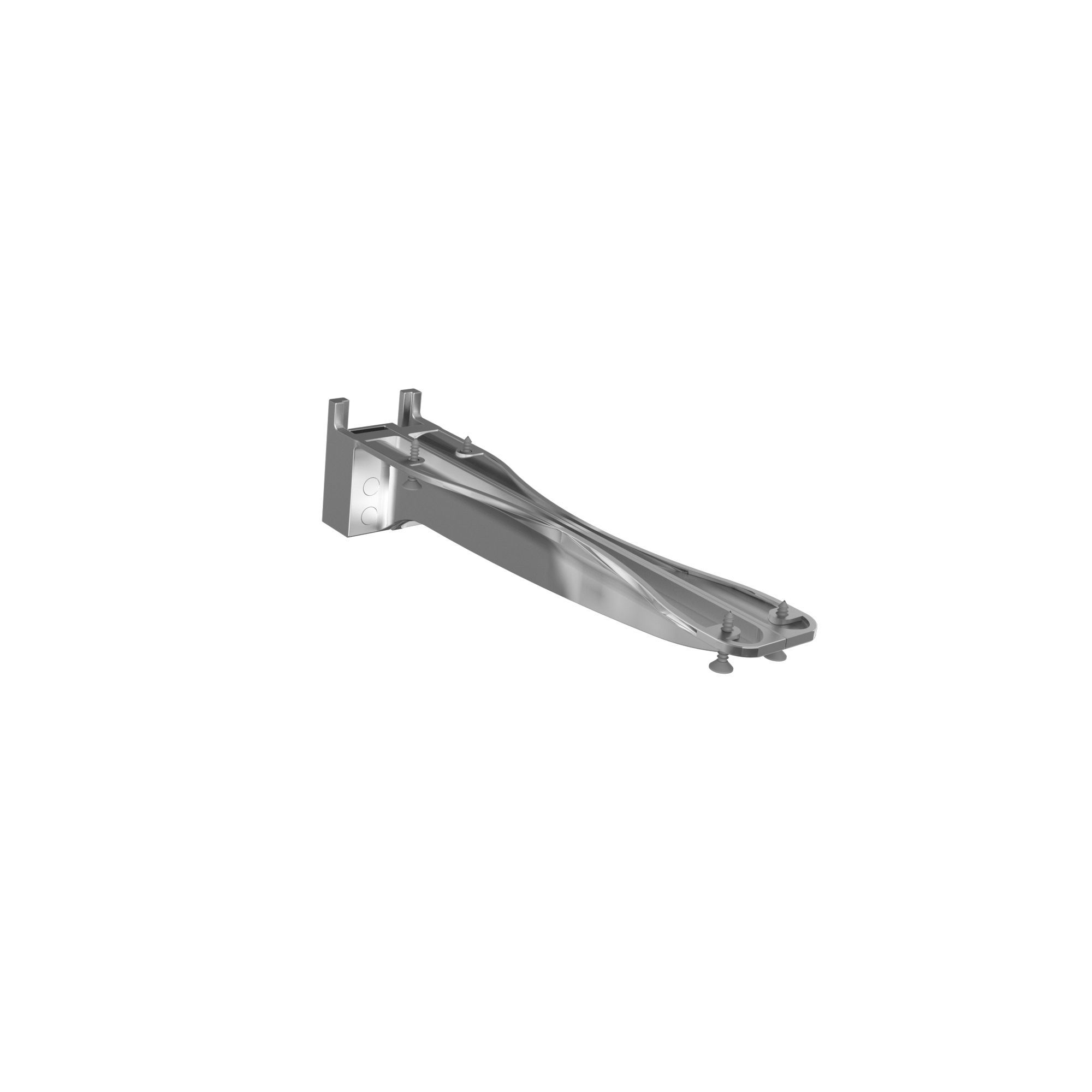 1xForm Oppen Silver Paint finish Zinc alloy Central shelf support bracket (D)220mm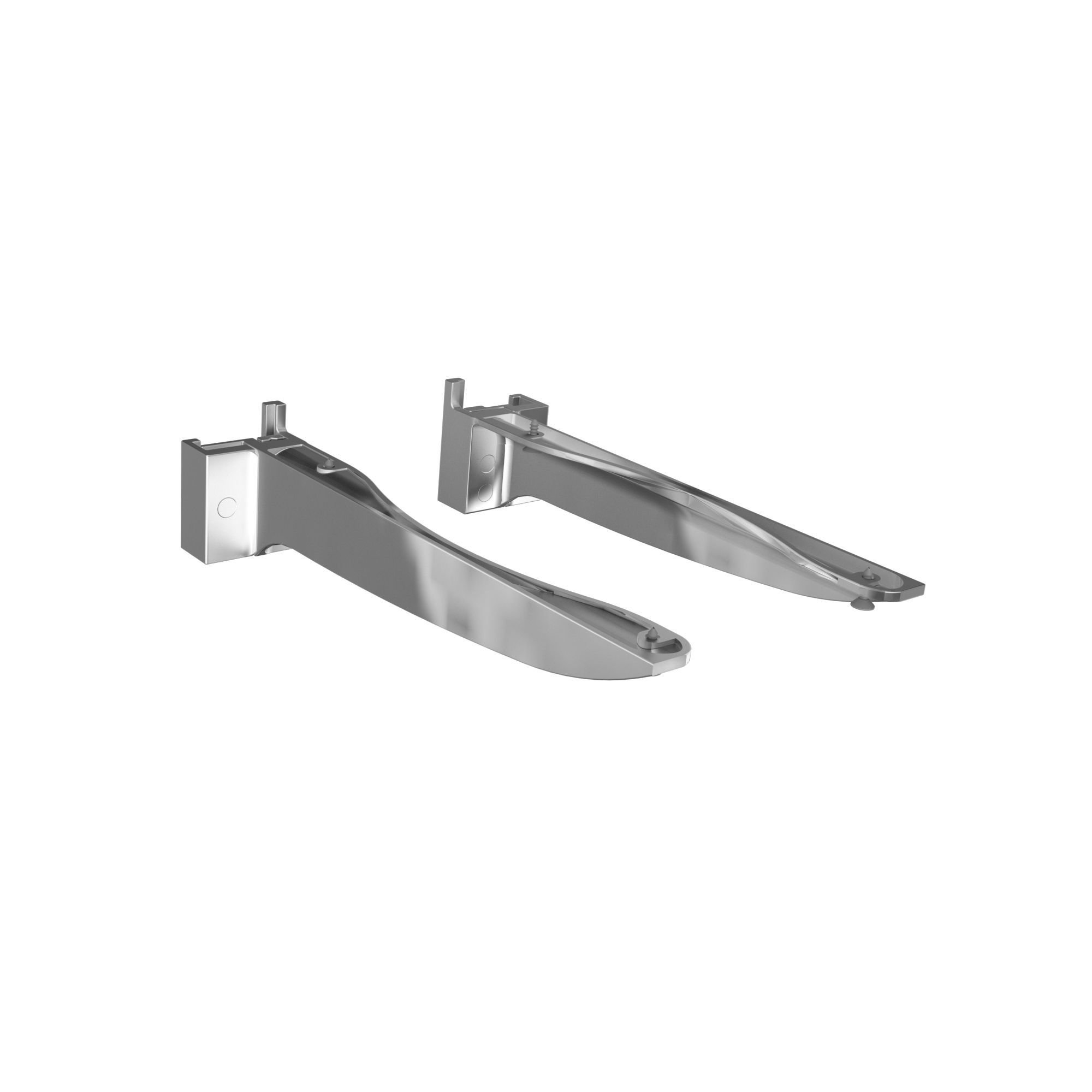 4xForm Oppen Silver Paint finish Zinc alloy Lateral shelf support (D)40mm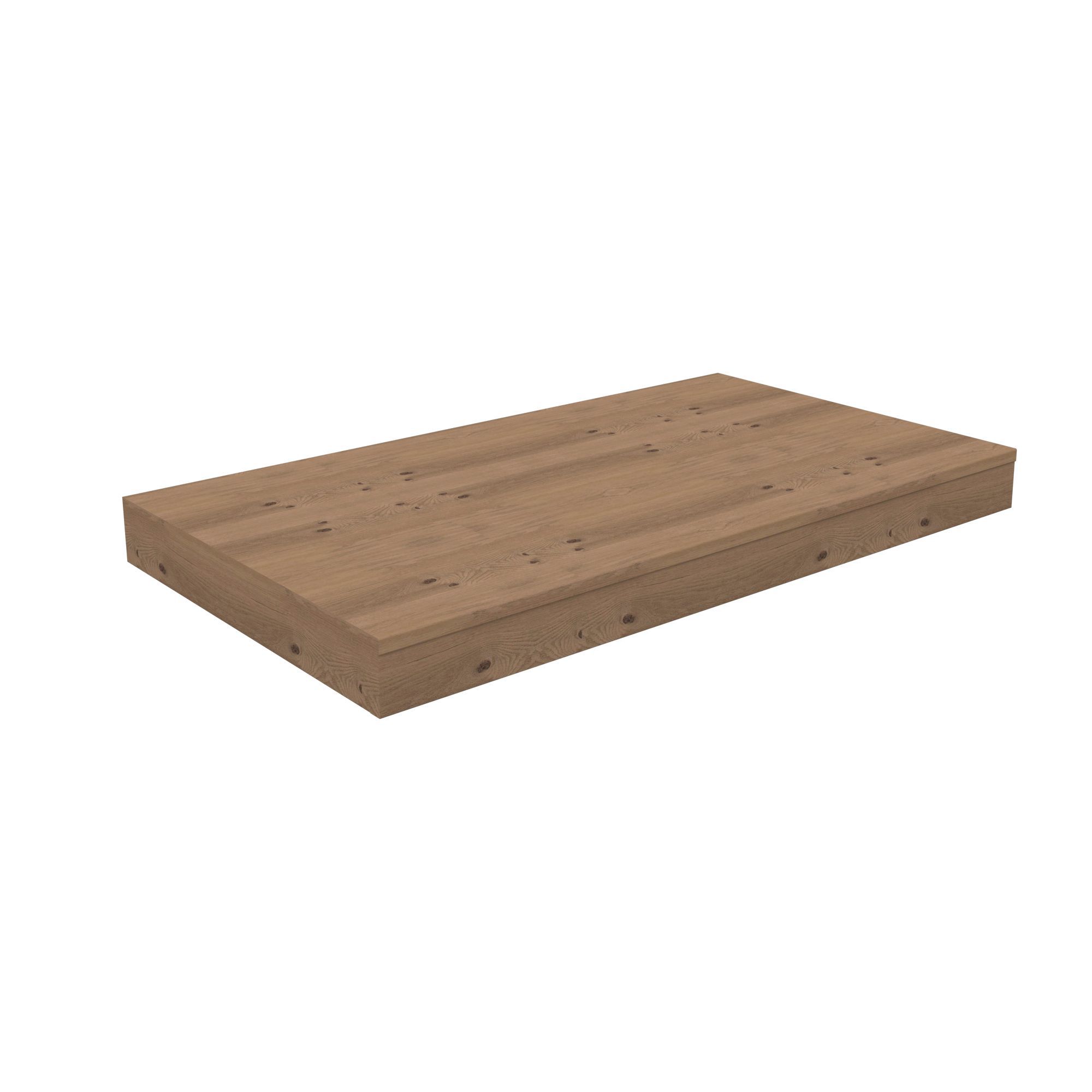 1xOppen Oak effect Base unit (W)998mm (D) 566mm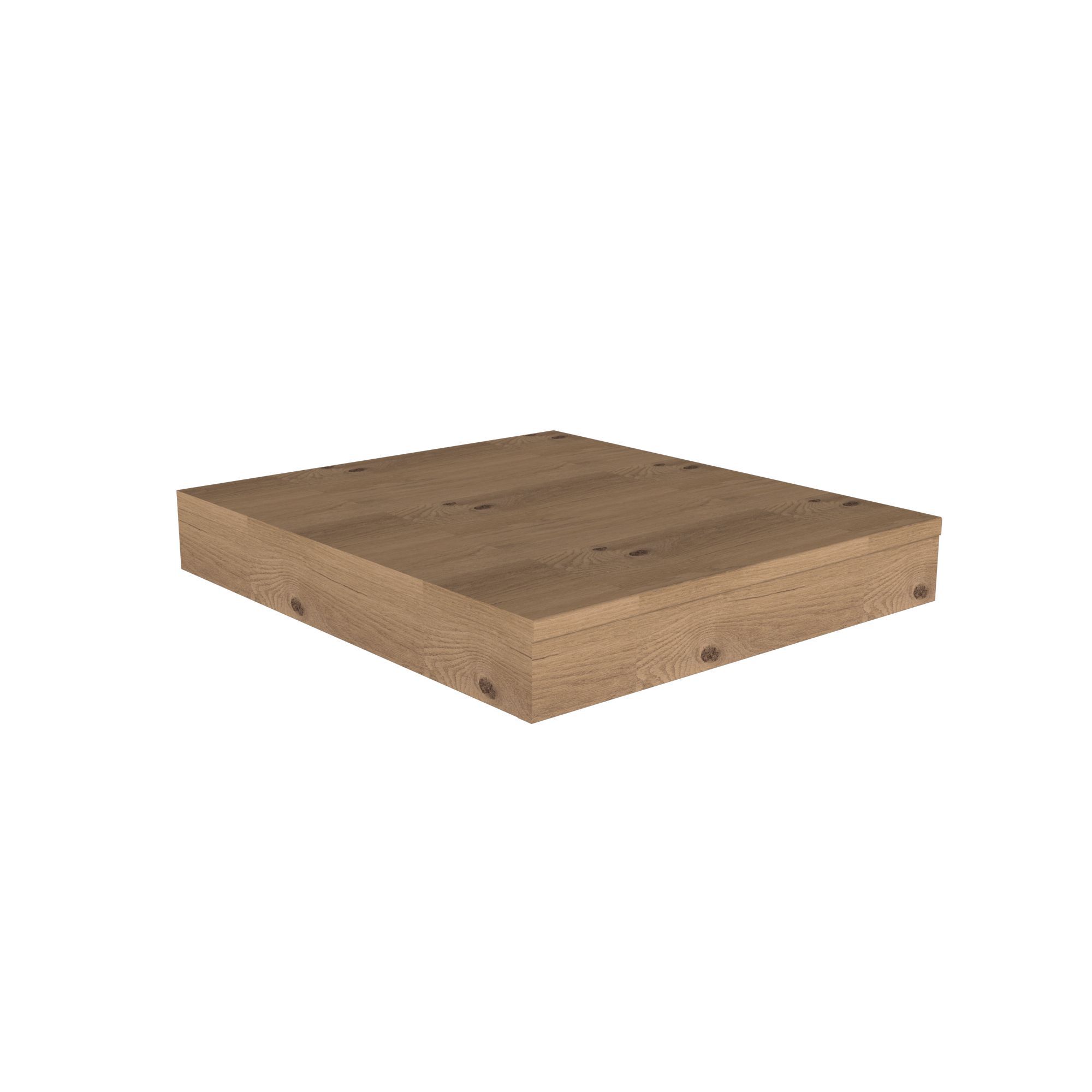 1xOppen Oak effect Base unit (W)499mm (D) 566mm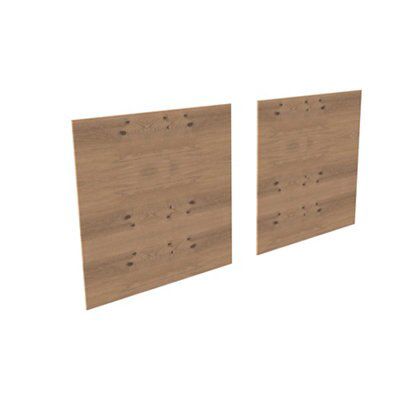 1xForm Oppen White & oak effect storage Reversible back panel (H)999mm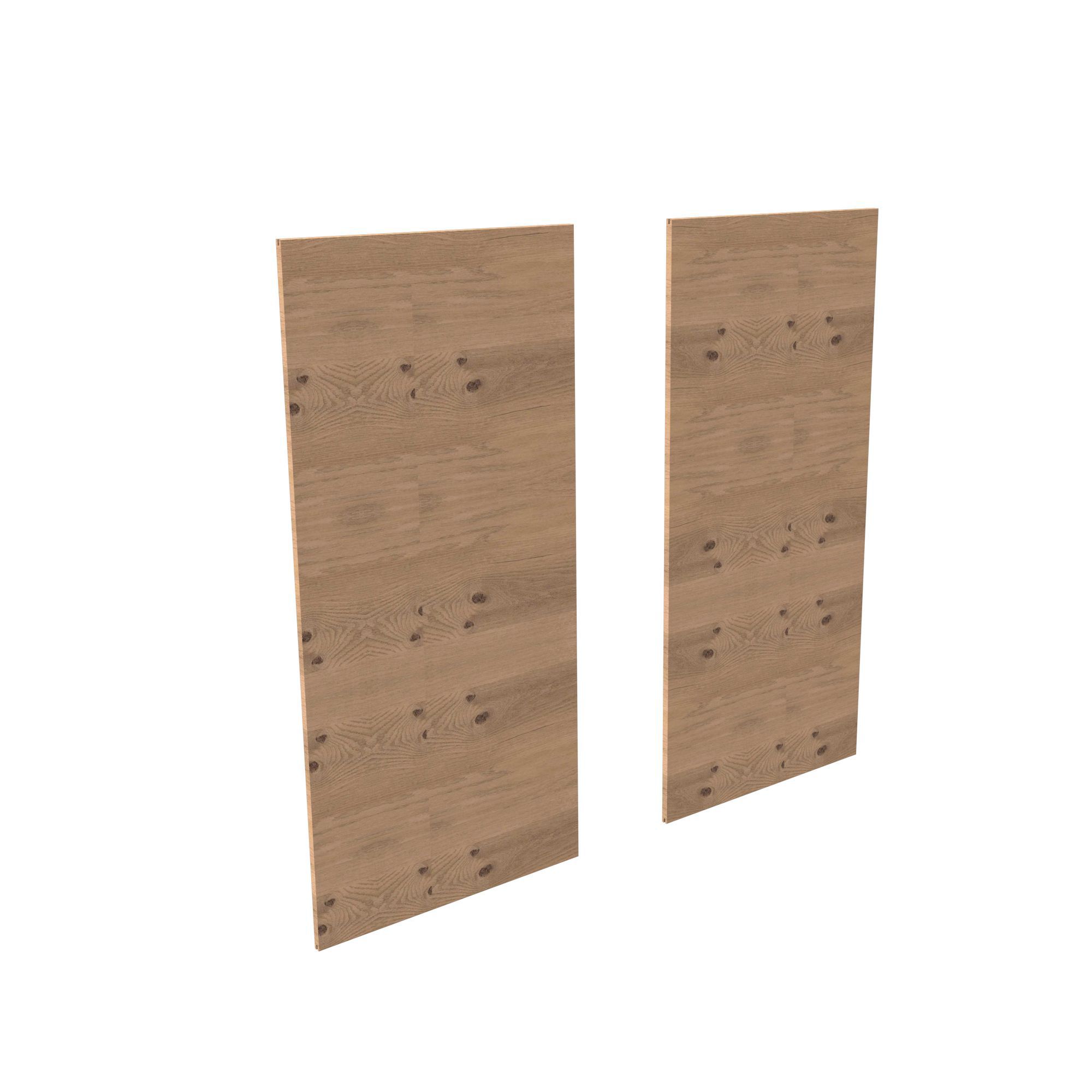 1xForm Oppen White & oak effect storage Reversible back panel (H)999mm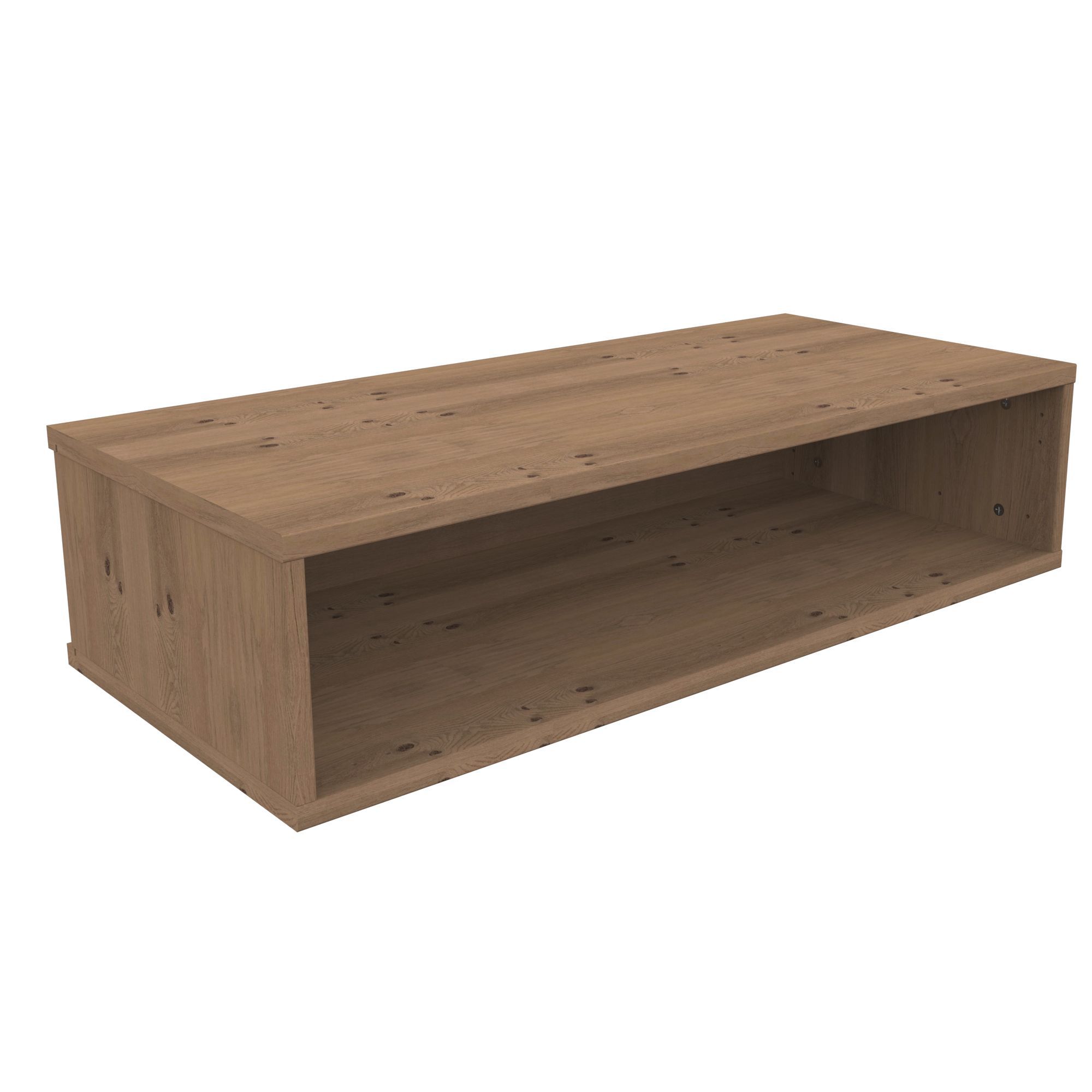 2xForm Oppen Oak effect Wall unit (H)240.5mm (W)998mm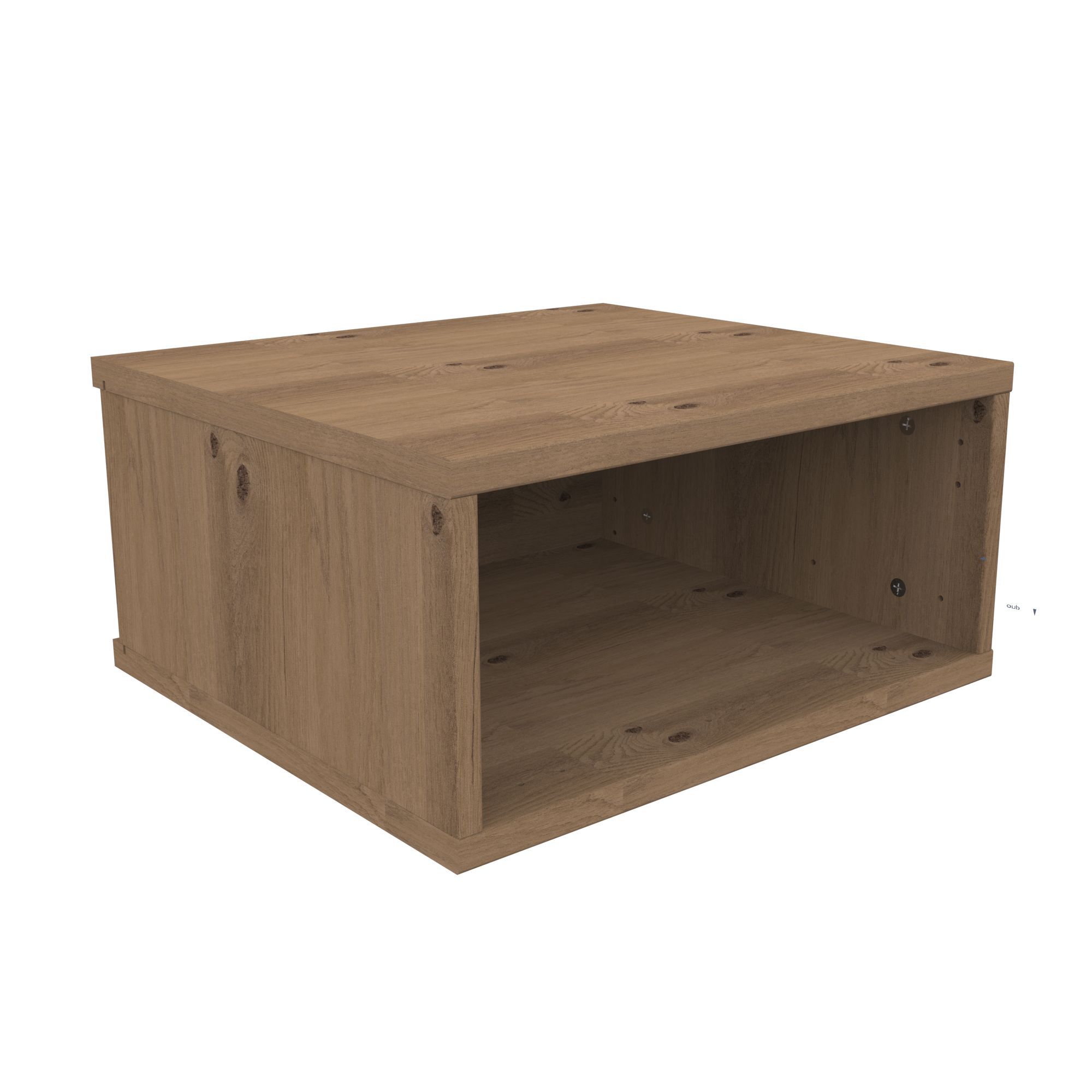 1xForm Oppen Oak effect Wall unit (H)240.5mm (W)499mm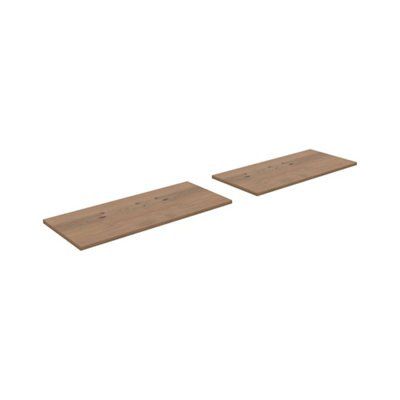 1xOppen Oak effect Shelf (L)998mm (D)350mm, Pack of 2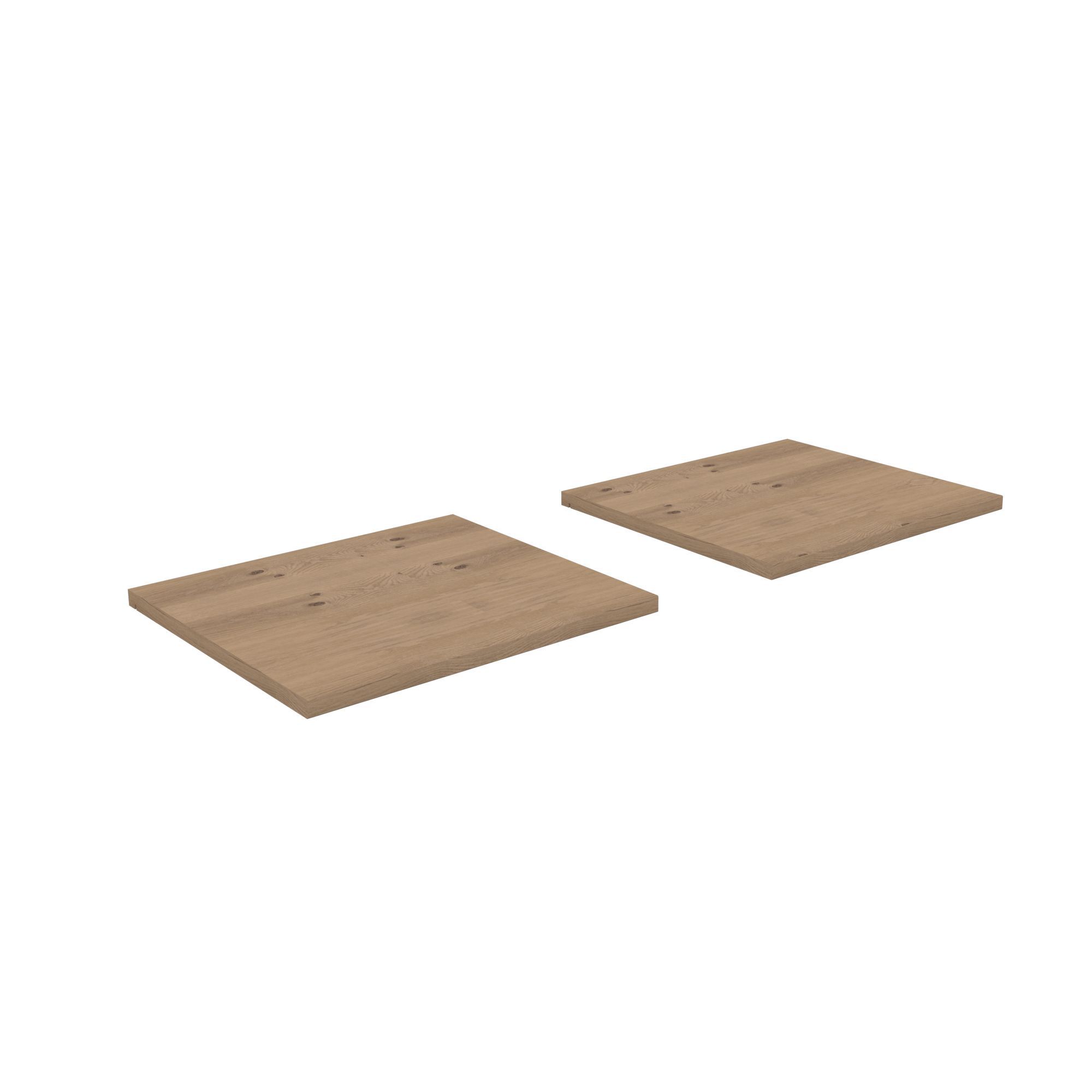 2xOppen Oak effect Shelf (L)499mm (D)350mm, Pack of 2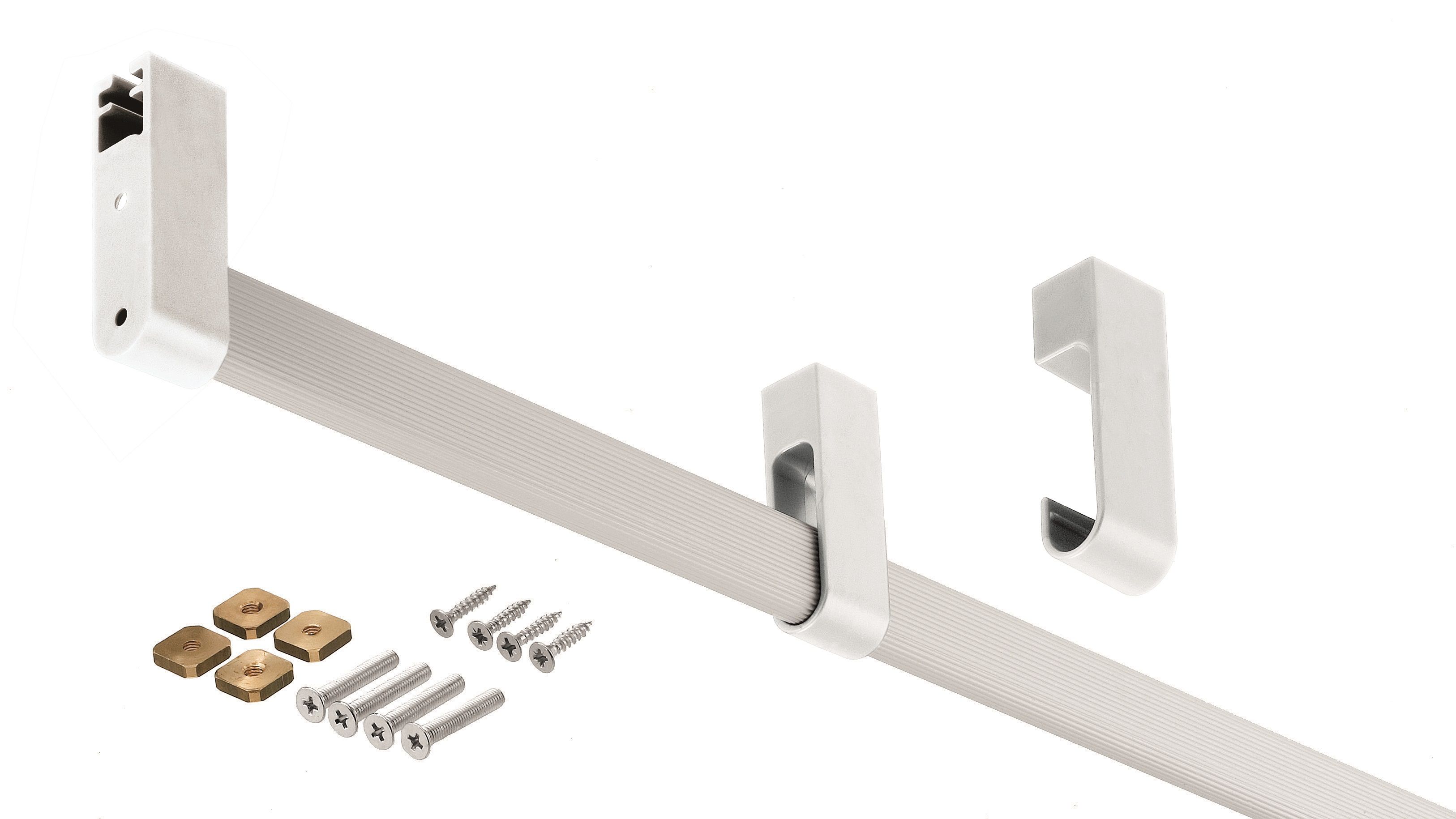 1xForm Darwin Hanging rail (L)960mm (H)40mm
1xForm Oppen Grey Door / drawer hinges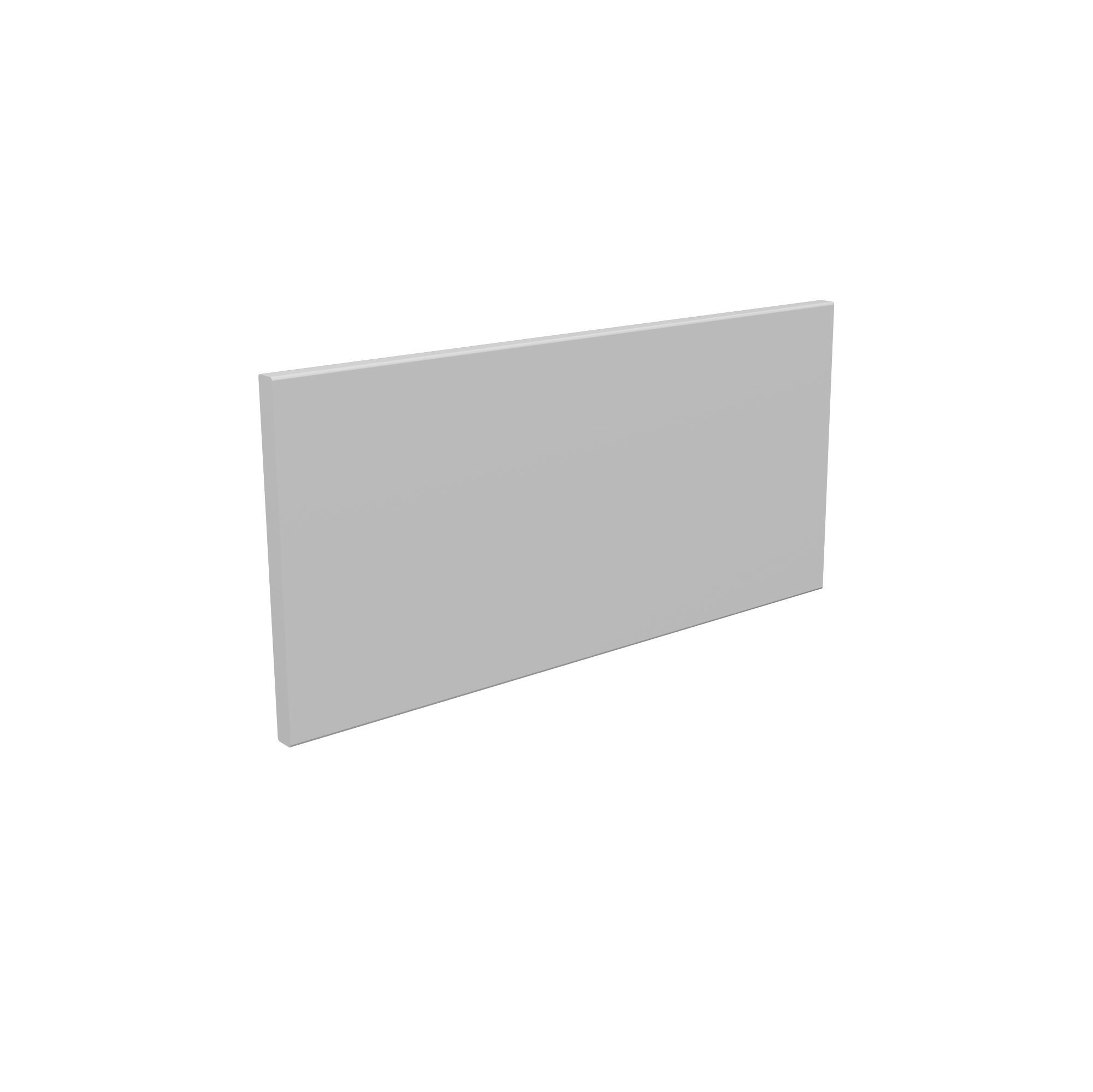 1xForm Oppen White Door / drawer front (H)237mm (W)497mm
Product Details
Product Information
Mixing natural oak effect and white creates a classic yet contemporary piece that gives the space it uses an amazing amount of storage. Just by utilising a bedroom wall you'll have rails to hang jackets and shirts, shelves to fold away jumpers, base units to line up shoes and a top shelf for bags and hats.
Compatibility- Additional Oppen storage solution shelves, units and accessories
Image represents a styled version of the kit, only components listed below are included in the sale of this item.
Technical Specifications
| | |
| --- | --- |
| Brand | Form |
| Range | Oppen |
| Finish | Oak effect |
| Height (mm) | 2000mm |
| Width (mm) | 1450mm |
| Depth (mm) | 548mm |
| Product code | 3663602027393 |
Oppen - High quality storage units
I saw this kit in B and Q and immediately liked the idea behind it. It's smart looking and perhaps the grey version is a little austere looking but that's the one I got for my den. Overall the quality is very high and it's relatively easy to fit, in the sense that it's self assembly flat pack and you can't make major mistakes (probably) because of the quality of engineering.

The instructions for all the elements are well laid out but be careful here as once or twice I found myself following the wrong section and had to backtrack. For example, if you are making the small wall unit, it's a lot easier to fit the hinged door fittings before fitting all the sides together.

Firstly, I would say that if you are not handy drilling holes in walls and using a spirit level then this stuff may not be for you. You have to painstakingly mark out the positions of the wall rails so that the distance between them is exact, and they are all vertical. I took a long time to ensure everything was spot on and reaped the reward later on with all the units and shelves sitting square and level etc. I can imagine that if the rails aren't correct then you could be left with a bit off an eyesore. Also, if you screw the rails to tight to the walls, you may end up bending rails if the walls are not plastered true. Oppen provide wedges to assist when screwing down to prevent this – use your spirit level.

Be careful when fitting the rails to avoid the temptation to sit the rails on top of the skirting board. I made this mistake and found once all the rails were in place and adjusted that I couldn't fit the end caps on the bottom. These caps hold the veneer strips in place that you fit into the rails. Without the caps I was faced with dodging the end caps and glueing them on, or redrilling all the holes – no brainer. Still looks good but lost a lot of time.

Making the wall units is a dream due to the way they are manufactured.

Fitting the wall units and shelves on that rails is relatively straightforward, and there is one piece of advice I would give you. All the fixing are held by Allen head screws and Oppen supply a small Allen key for the job. You will find though that there will be a lot of screwing and adjusting and using the Allen key just isn't up to it. I would STRONGLY recommend a screwdriver with an Allen key attachment for this work, otherwise you will lose the will to live using the supplied Allen key! It's far too fiddly.

By the way, I ordered the shelf reinforcement cables instead of brackets which was an expensive mistake, which I had to correct later. However, I used the cables anyway on the left-hand side of the shelves as they help to keep the books from falling of the ends!

Overall I'm very happy with Oppen. I suppose this stuff isn't cheap, but I think it's value for money and anyway I couldn't find anything quite like it as an alternative. Also, it does give you the option of adding a shelf or wall unit later on.

Finally, I really wanted the Oppen shelves for my books but realised that the shelves were too deep – 45 cms just for books. I had the brain wave of cutting the shelves down the middle to give 2 shelves of depth 22.5 which is about right for book shelves. It worked okay in that the half depth shelves fit exactly on to the brackets but there was one small buggeration which I hadn't foreseen – the rear edge of the shelf which becomes a front edge when sawn in two, is an orange colour and not the normal grey!

Never mind, I'm off now to B and Q for some edging – hopefully :-)
Customers who bought this also browsed