10% off everything exclusively for B&Q Club members now on, just enter your card number for discount | Not a member? Join now to receive your discount
SPIDER PLANT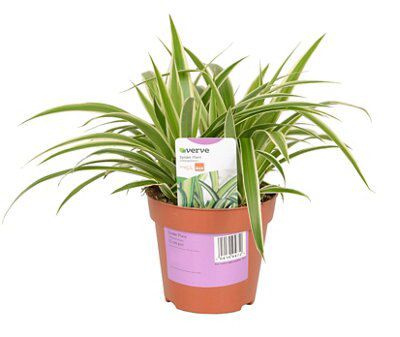 Product details
Product information
Brighten up your internal & external with this spider plant from Verve.
Love my Spida Plant!
Bought one of these cheeky chaps around a year a go now and we've come a long way. Spida has grown an awful lot and doesn't really ask for much - just a little light and a little water now and then; he's very easy to look after.

Spida complements my Madagascar Dragon Tree, Elvarg, perfectly - together they really brighten up my dreary room and have improved air quality over 9000

Also bought the 'Basel Round Glazed Dark Red Brushed Plant Pot' from my local B&Q when I took ownership of Spida, and will be returning soon to buy two new bigger pots! I shall be reviewing these separately.

8/8 must buy in my opinion.