How to create stylish independence in your bathroom
Maintaining independence doesn't mean you have to compromise on style
Small changes in the home can make a big difference when it comes to mobility. The use of independent living aids can be a great way to make your bathroom more accessible, and we believe creating a stylish and practical home should be achievable for everyone. That's why we've created this handy guide on how to adapt your bathroom space to live independently in ultimate style.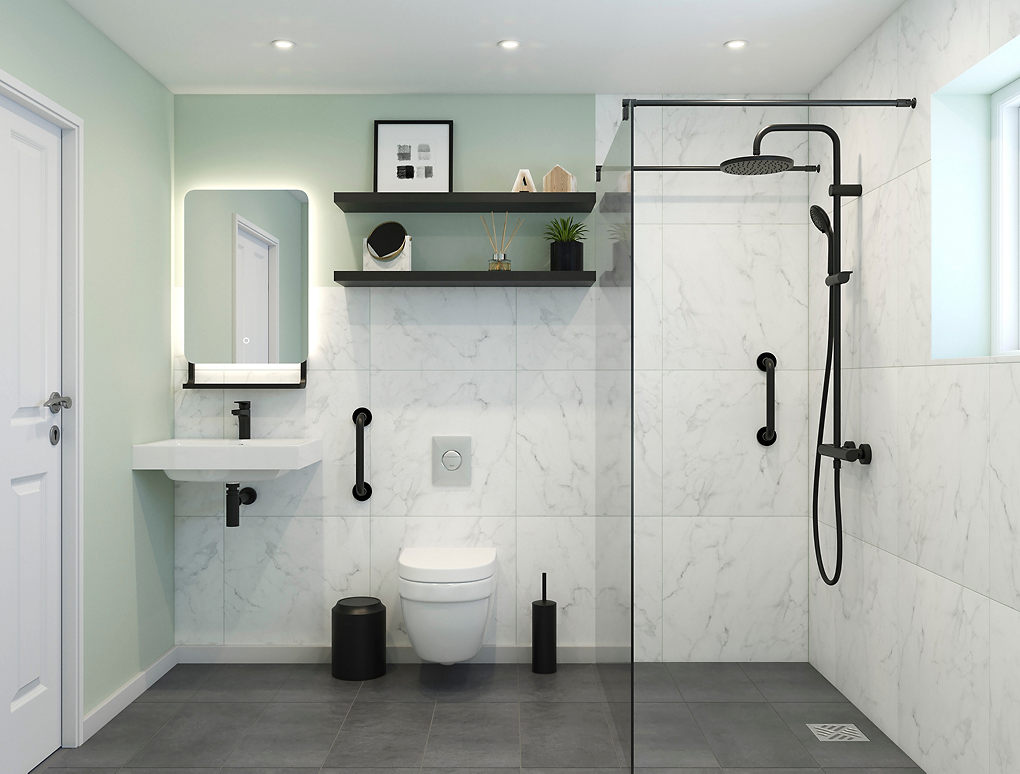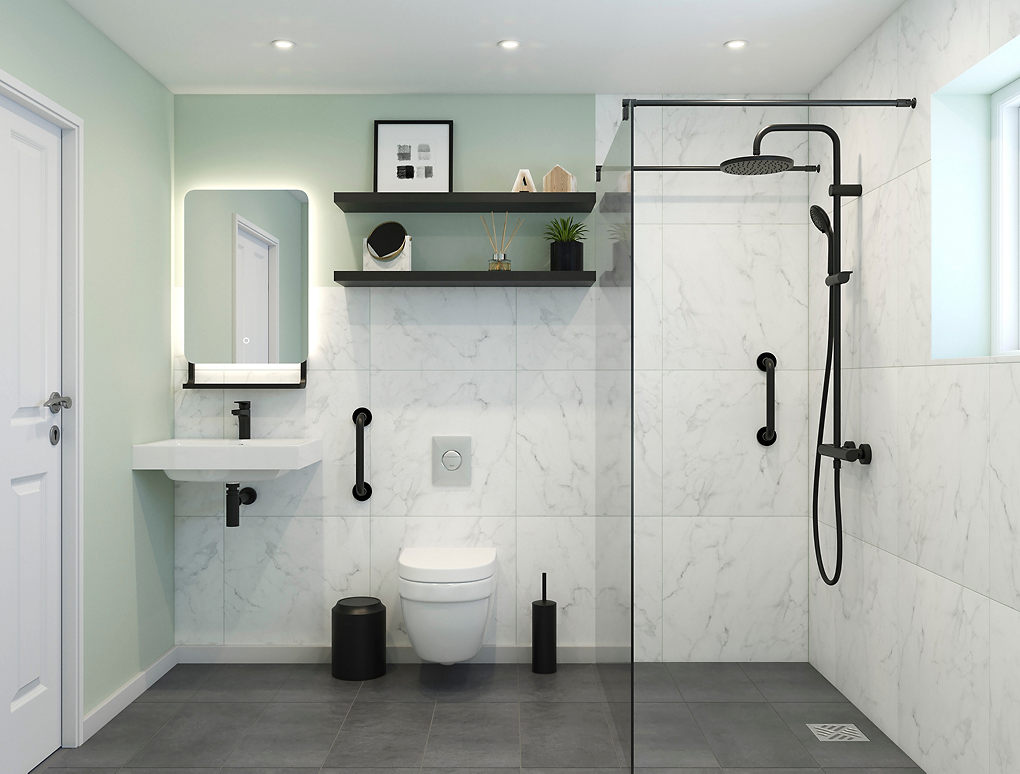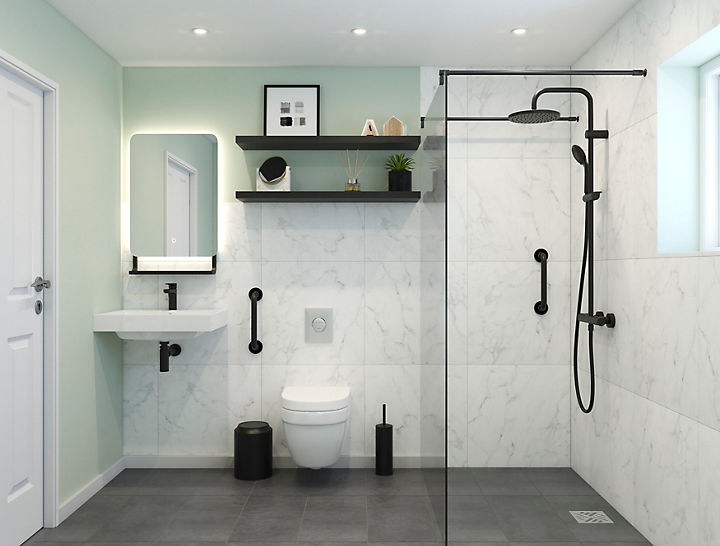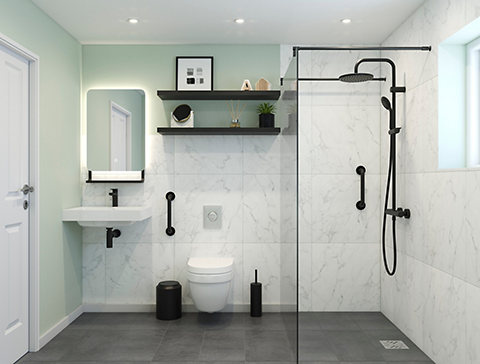 What is independent living?
Independent living is a term used to describe the way in which those with restricted mobility should be able to live; with the same freedoms and control as someone with non-restricted mobility. Living independently at home involves utilising specially designed products that improve accessibility and mobility, for example a grab rail. These aids help an individual maintain their independence and reduce the risk of accidents or injury.
Independence in your bathroom
Let's face it, the bathroom is a key room in any home. It's even been said to be the new 'heart of the home' in many households, and a place to find peace after a stressful day. However, when a bathroom isn't set up correctly to meet the needs of those with restricted mobility, it can be difficult to navigate. But with a few small changes, such as fitting a shower seat or installing a grab rail, comfort and independence can be achieved in any bathroom.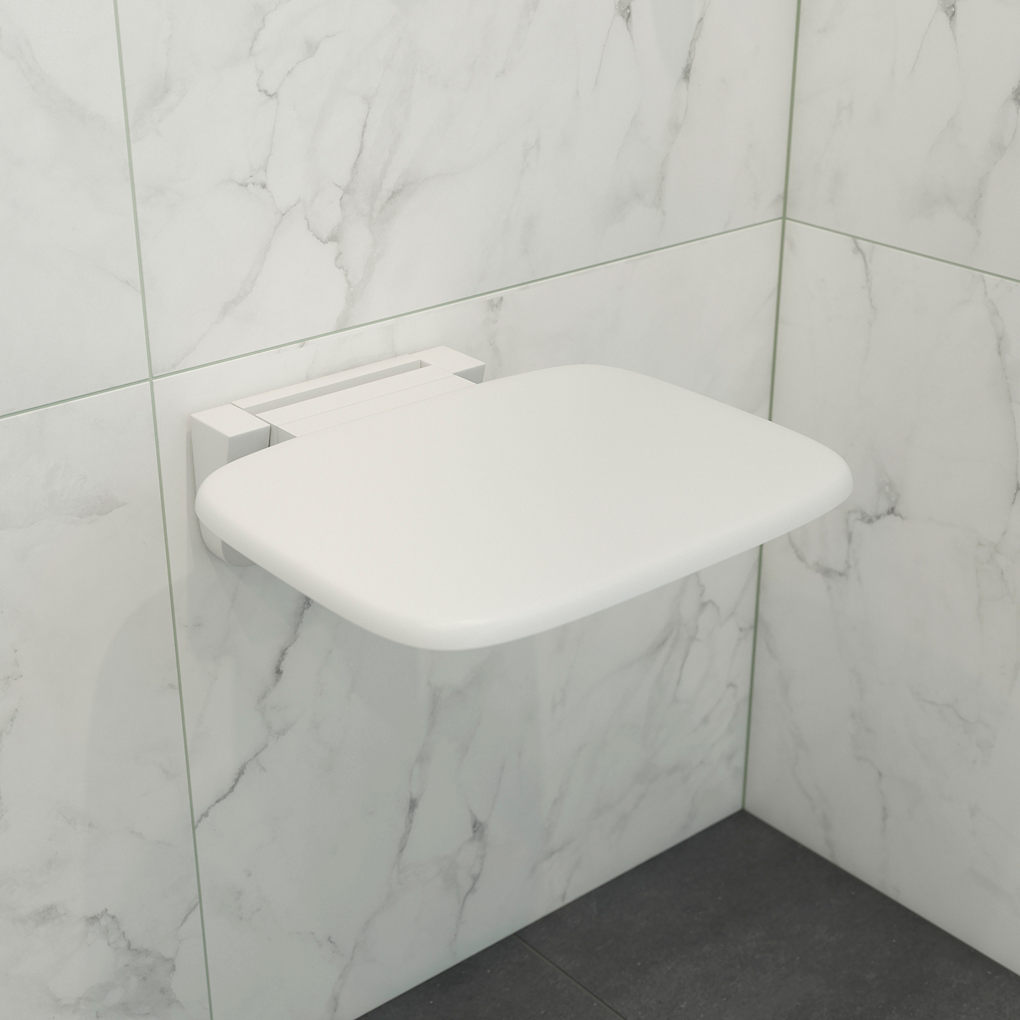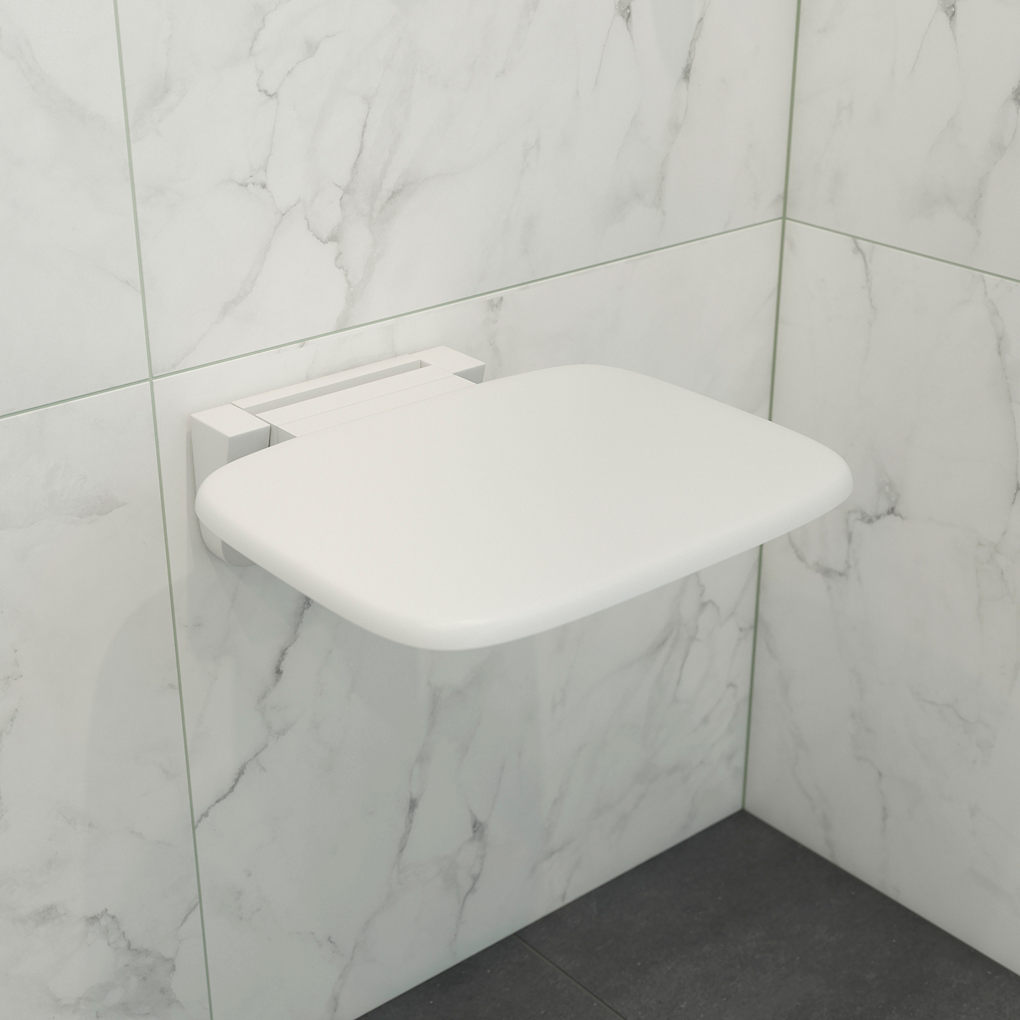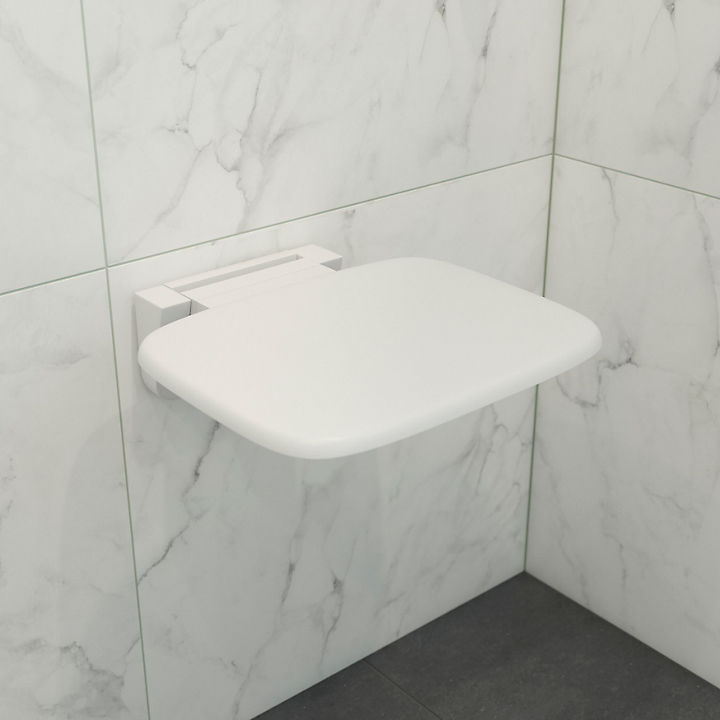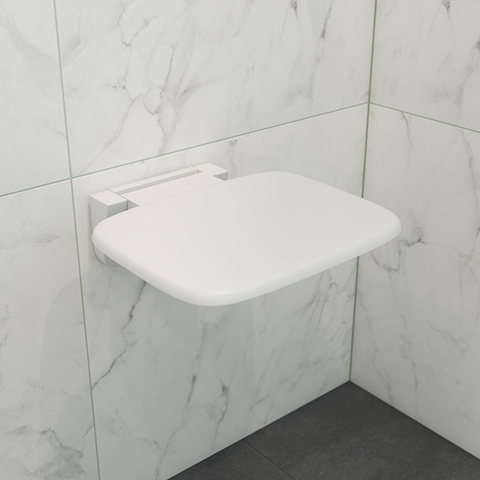 Bringing a touch of style to independent living
Independent living aids have often been associated with being costly and untrendy. We believe that everyone should have the choice to create an on-trend, luxurious space - and that's where Evekare comes in.
You shouldn't have to compromise on style in your home in order for it to be accessible. The Evekare range provides contemporary practicality without breaking the bank, whilst assisting people to live independently and safely.
Whether it's incorporating black grab rails to give your bathroom a chic industrial feel, or using LED grab rails for an ultra-modern space, there are options for everyone. Take a look below to see how you can incorporate independent living aids whilst adding sophisticated style to your bathroom.
What aids are available?
Grab rails
Contrary to popular belief, grab rails don't have to be sterile and hospital-like. Grab rails now come in a range of designs and colours, like the contemporary Evekare square-edge grab rail. Not only do grab rails help with balance and safety, but they can be sleek and sophisticated too.
If you're looking to add an extra layer of safety alongside a contemporary feel to your bathroom, choose LED grab rails. Evekare's unique range of LED grab rails feature night lights which turn on in low light to help you navigate the room. They can be installed in bathrooms, toilets, or other locations where extra support is required.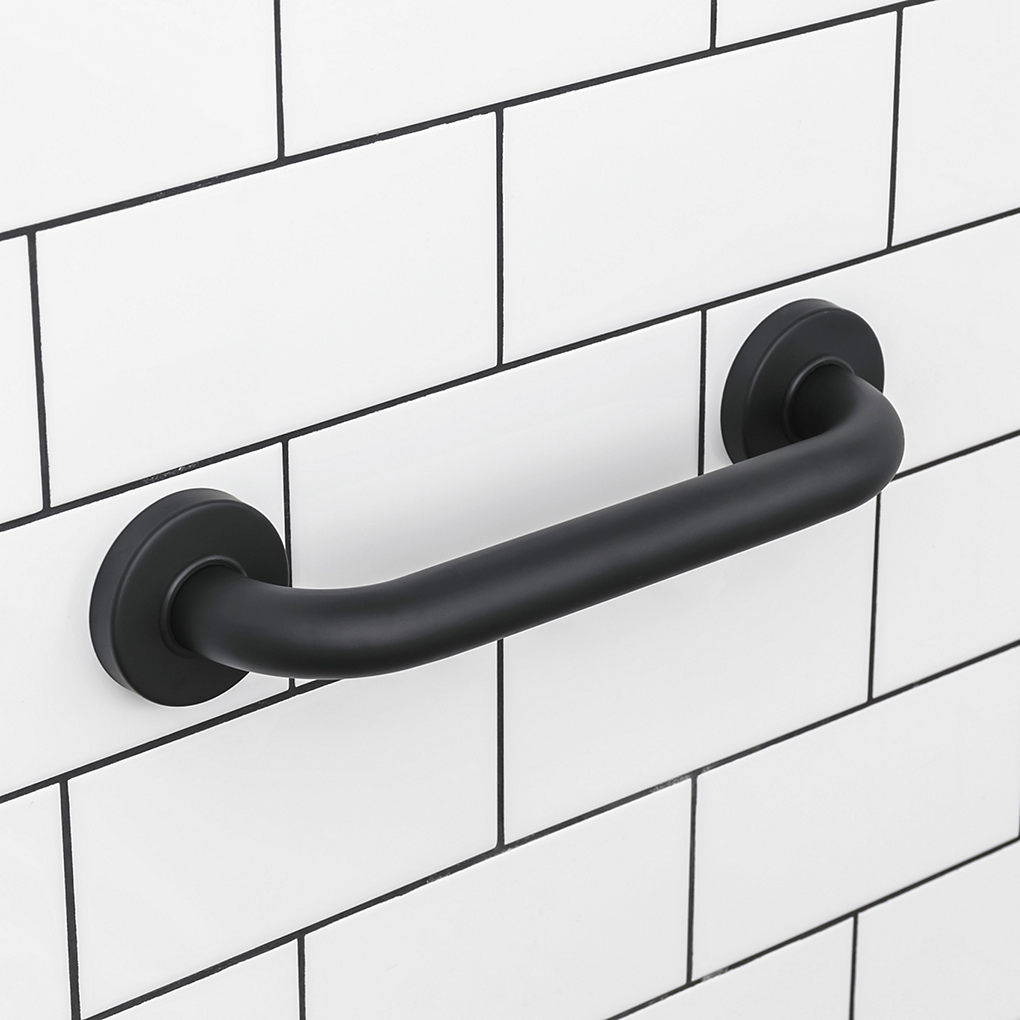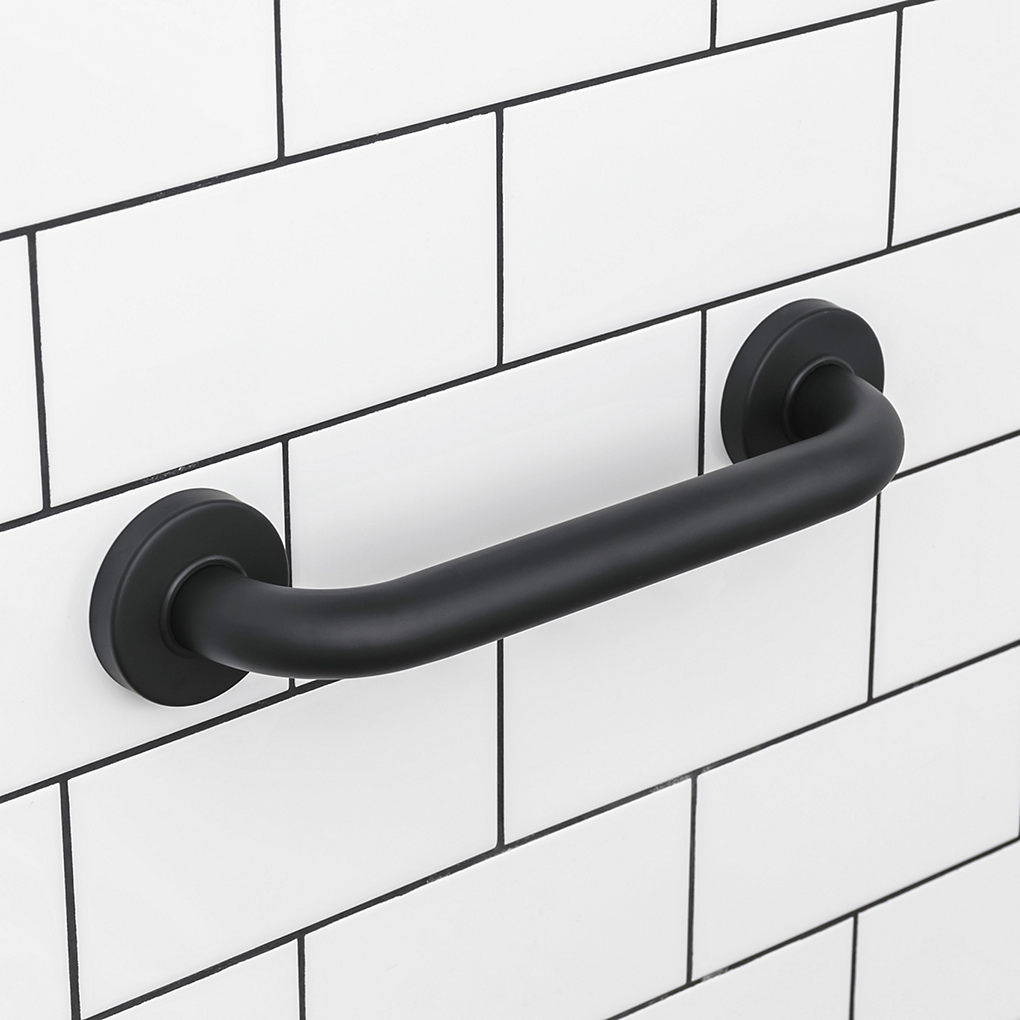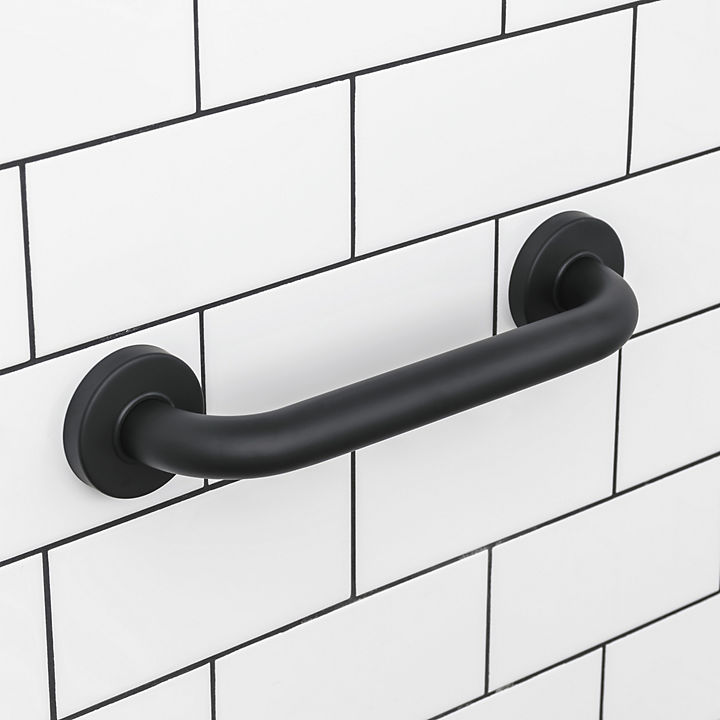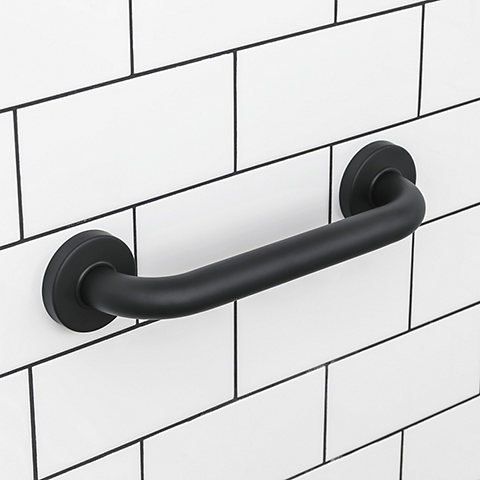 Bath and shower aids
Incorporating bath and shower aids can help those with restricted mobility carry out daily hygiene tasks independently. If you don't want independent living aids on display permanently, opt for a wall-mounted shower seat that can fold upright when not in use.
Functional and fashionable, Evekare's 3-function shower with grab rail includes a hand shower, grab rail, sliding bracket and sleek stainless steel hose. The hand shower features a large lever to easily switch between spray patterns, giving you extra peace of mind when showering.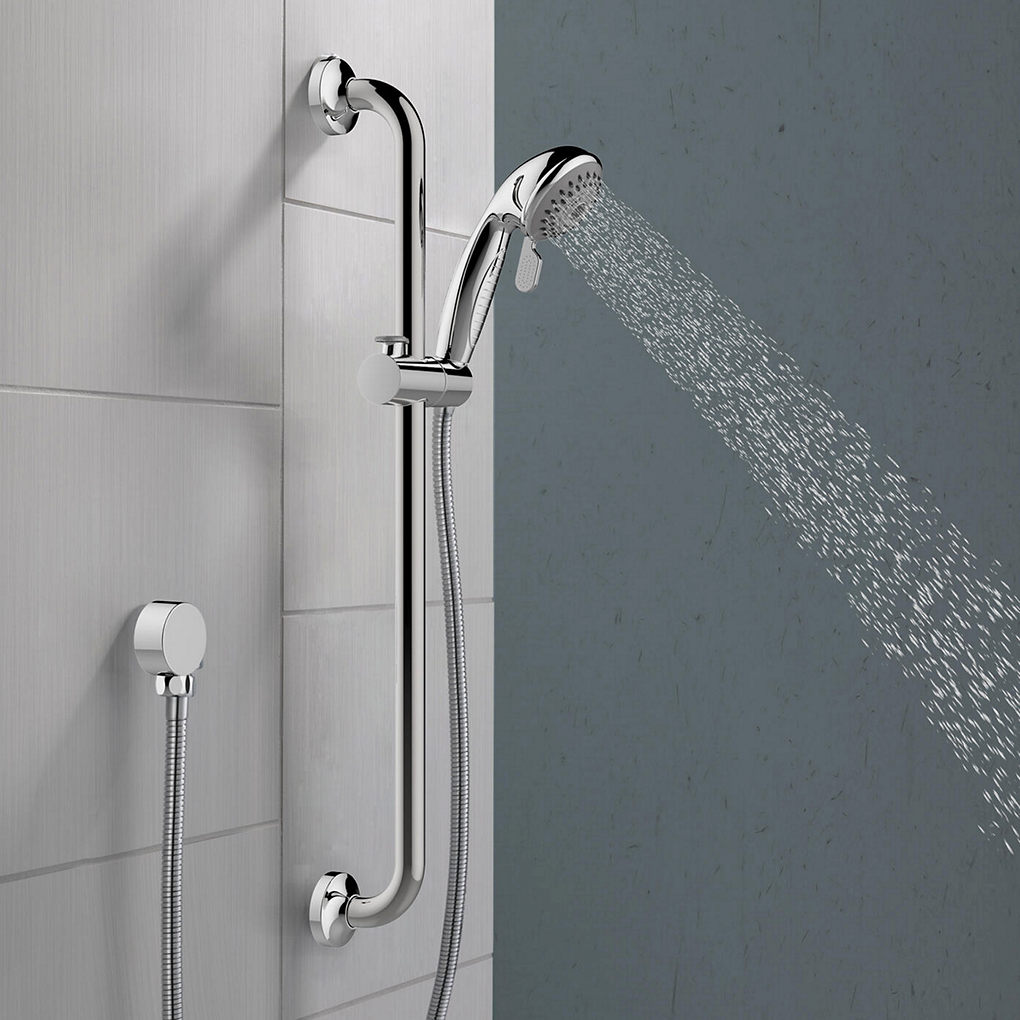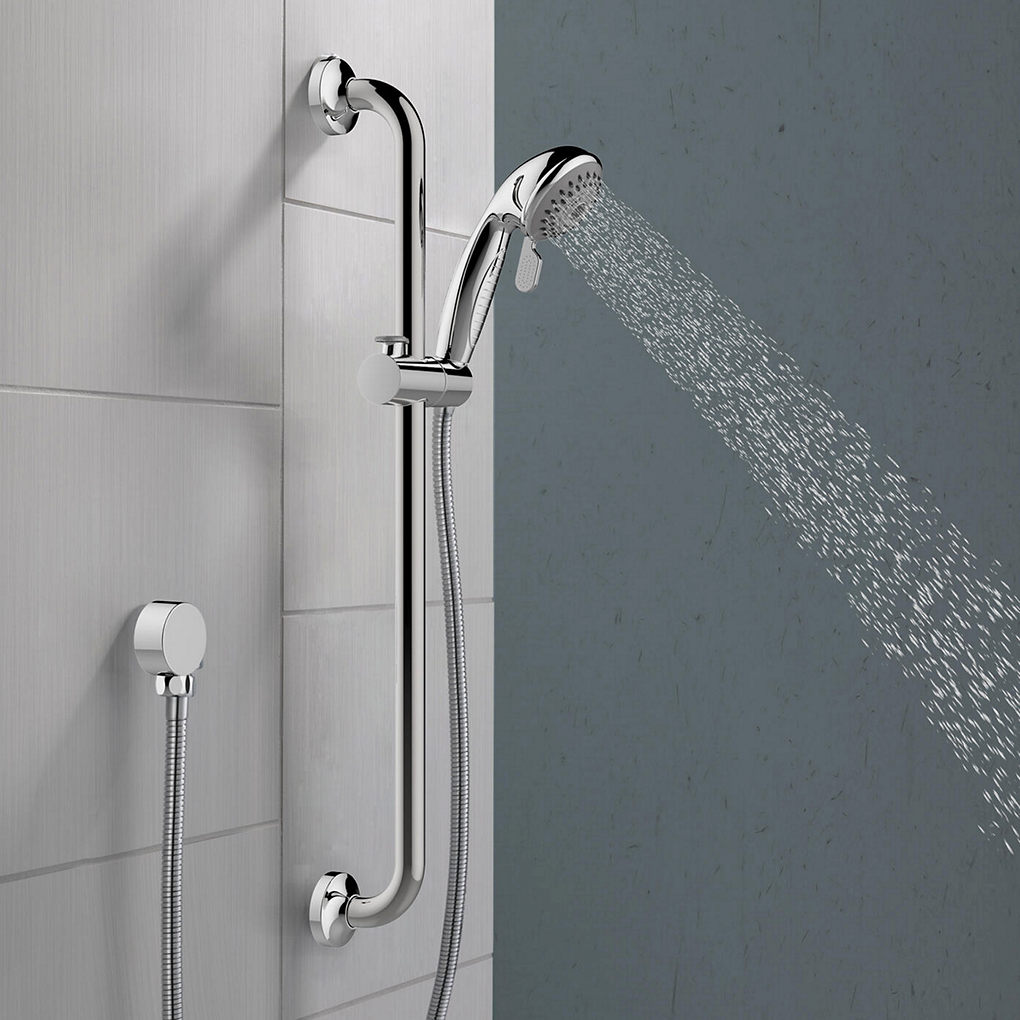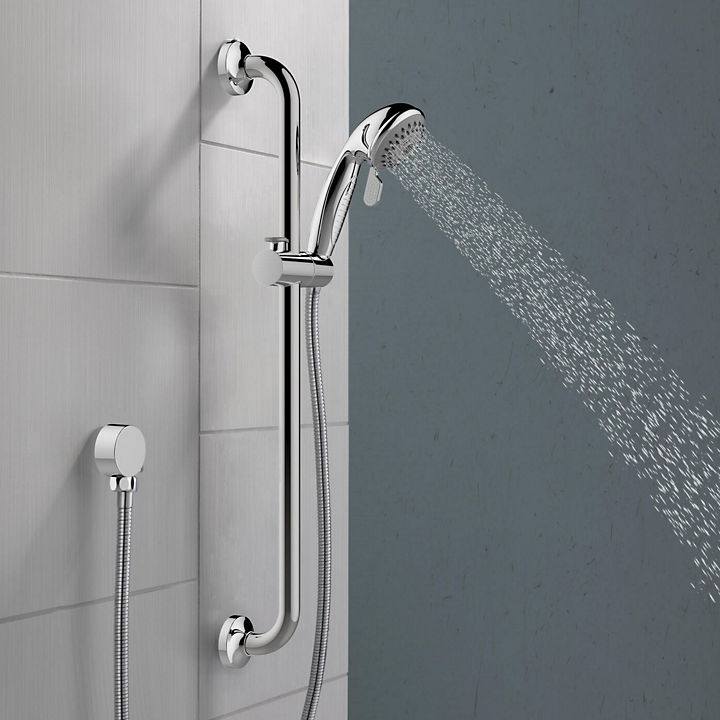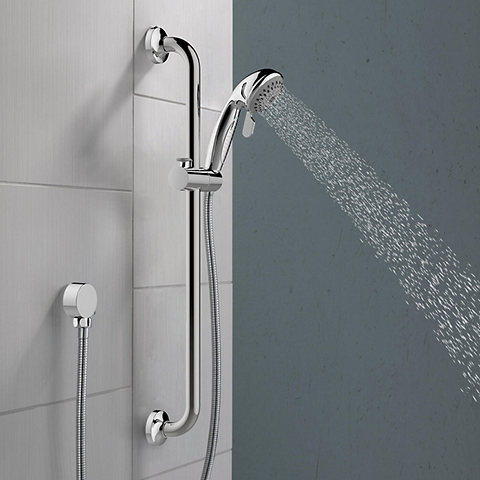 Toilet aids
Using the toilet should be a straightforward task for everyone. A raised toilet seat is a great choice for those who have reduced mobility and struggle to get down to lower spaces. Evekare's raised toilet seat features a large rise and adjustable brackets that suit most toilet pans, meaning you don't have to compromise on a stylish toilet space.
Wall-mounted toilets can be mounted at a height that suits your needs, making them an excellent option for those who need access from a lower height. Alternatively, you can opt for a comfort height toilet, which gives extra height as it features a taller pan than standard sized toilets. 
Toilet roll holder grab rails are the new multifunctional accessory on the scene. They can be installed next to a toilet to provide extra support whilst also holding toilet paper. If you're looking for a toilet roll grab rail that is both trendy and practical, we recommend opting for Evekare's chic chrome option.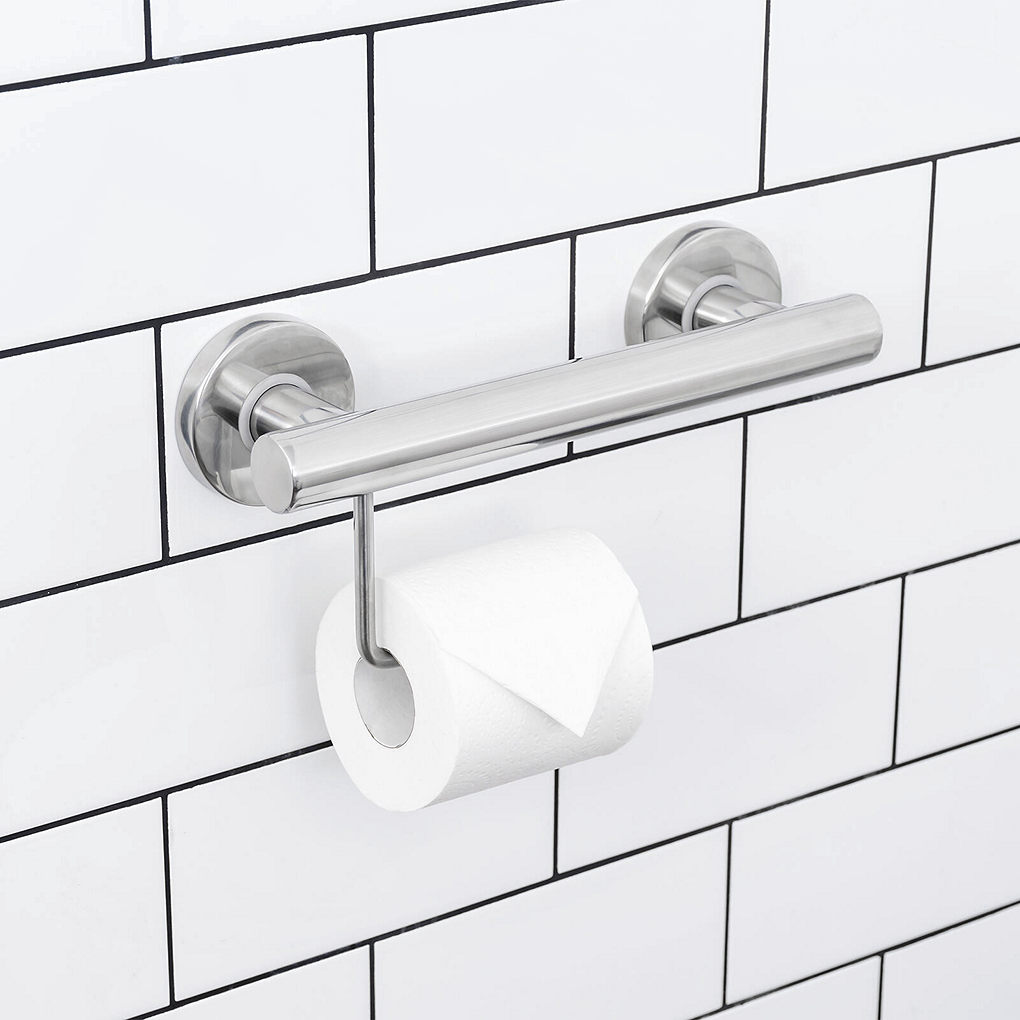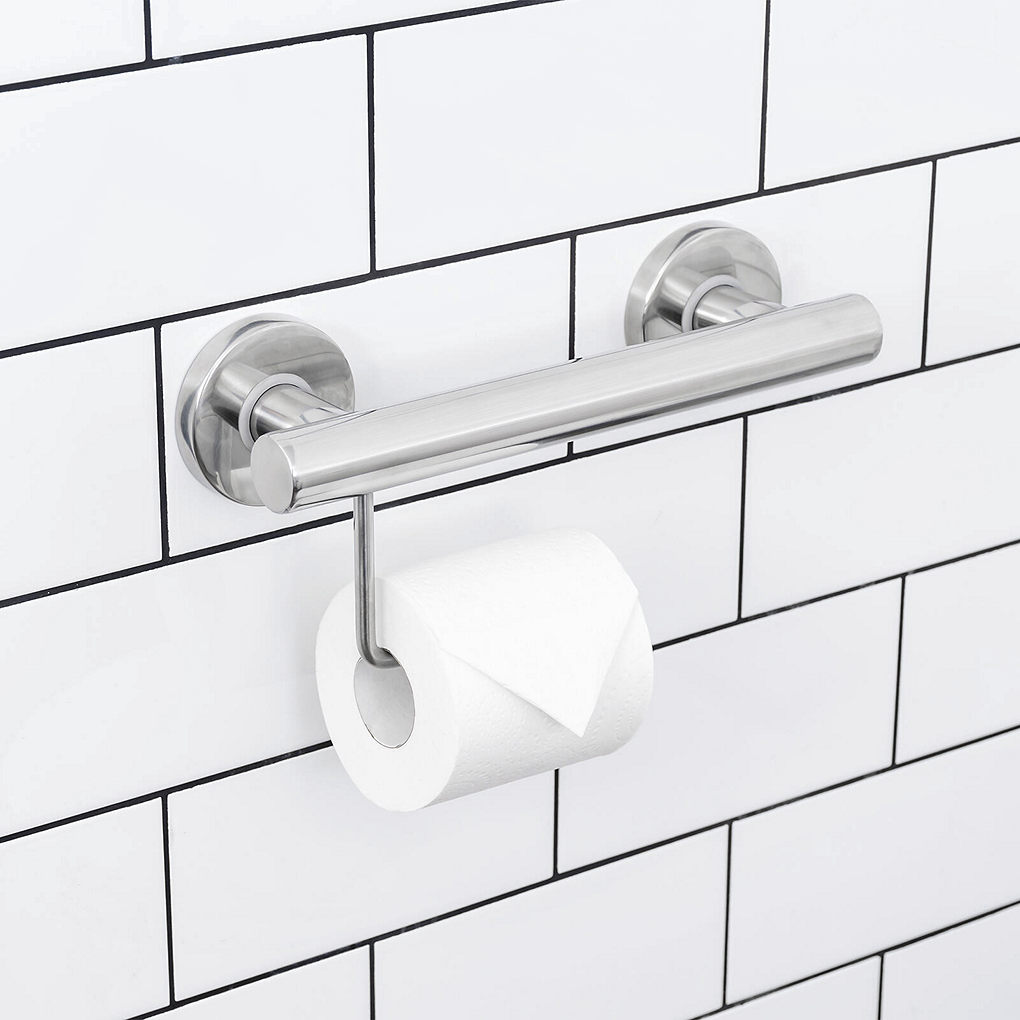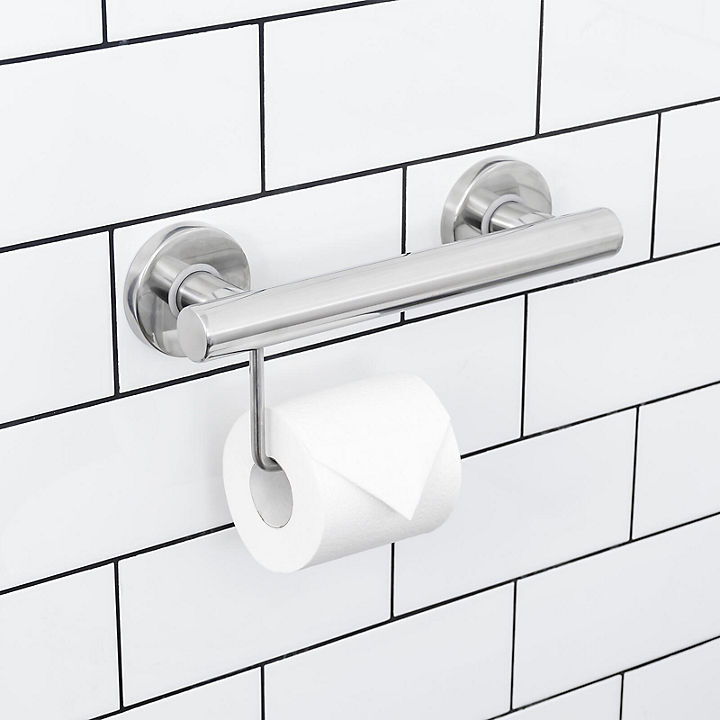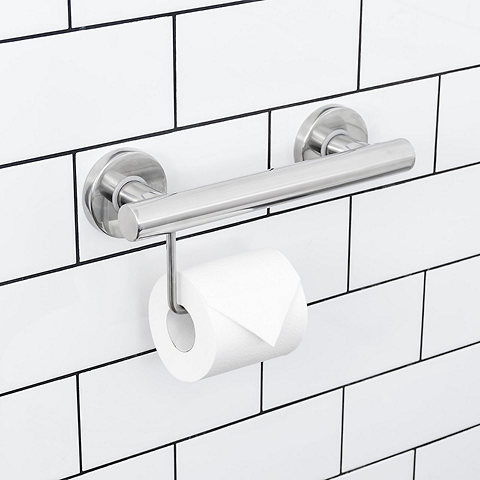 Other changes you can make to improve accessibility
As well as these independent living aids, there are other changes you can make in your bathroom to improve accessibility. For some, it can be difficult getting into a typical bath, but with a walk-in bath it doesn't have to be. A walk-in bath is a popular choice amongst those with restricted mobility, as they feature a handy door that allows easy access to the bath.
Wall-hung bathroom furniture can also make a big difference to your overall bathroom experience if you're living with restricted mobility. Adding a low-level wall-hung basin, toilet, or vanity unit means you can choose the height that works best for you. Wall-hung furniture also gives easier access to the space underneath, making it easier to access the floor when cleaning.
If you're looking for a complete solution, why not opt for a wet room? Wet rooms are completely open plan with no compartments to restrict space, such as a bath or shower enclosure, providing unhindered access to all areas of the bathroom. 
Shop independent living at B&Q
If you're looking for a full range of independent living aids that add comfort, style, and simplicity to your bathroom, shop our independent living range here.