Our favourite sustainable bathroom buys
Green solutions for a better bathroom
Going green in the bathroom doesn't mean you have to sacrifice comfort or cleanliness. There are plenty of small changes you can make to your daily habits that will help reduce water waste. For example, turning off the tap whilst brushing your teeth, or only showering for as long as you need to. With a few steps, and a little help from technology – it's possible to create a sustainable bathroom that is kind to our planet, and our conscience. As well as being mindful about how you use water, we've got a range of products to help you go even further...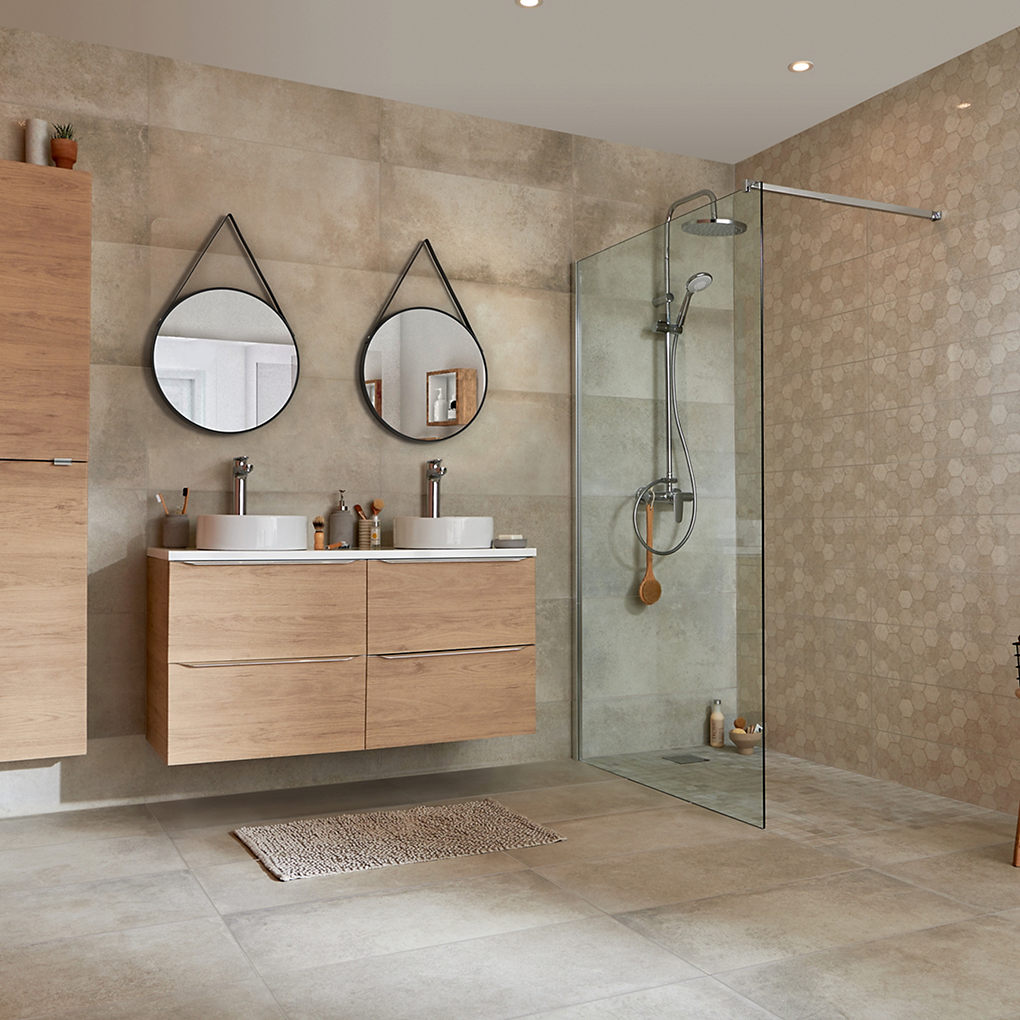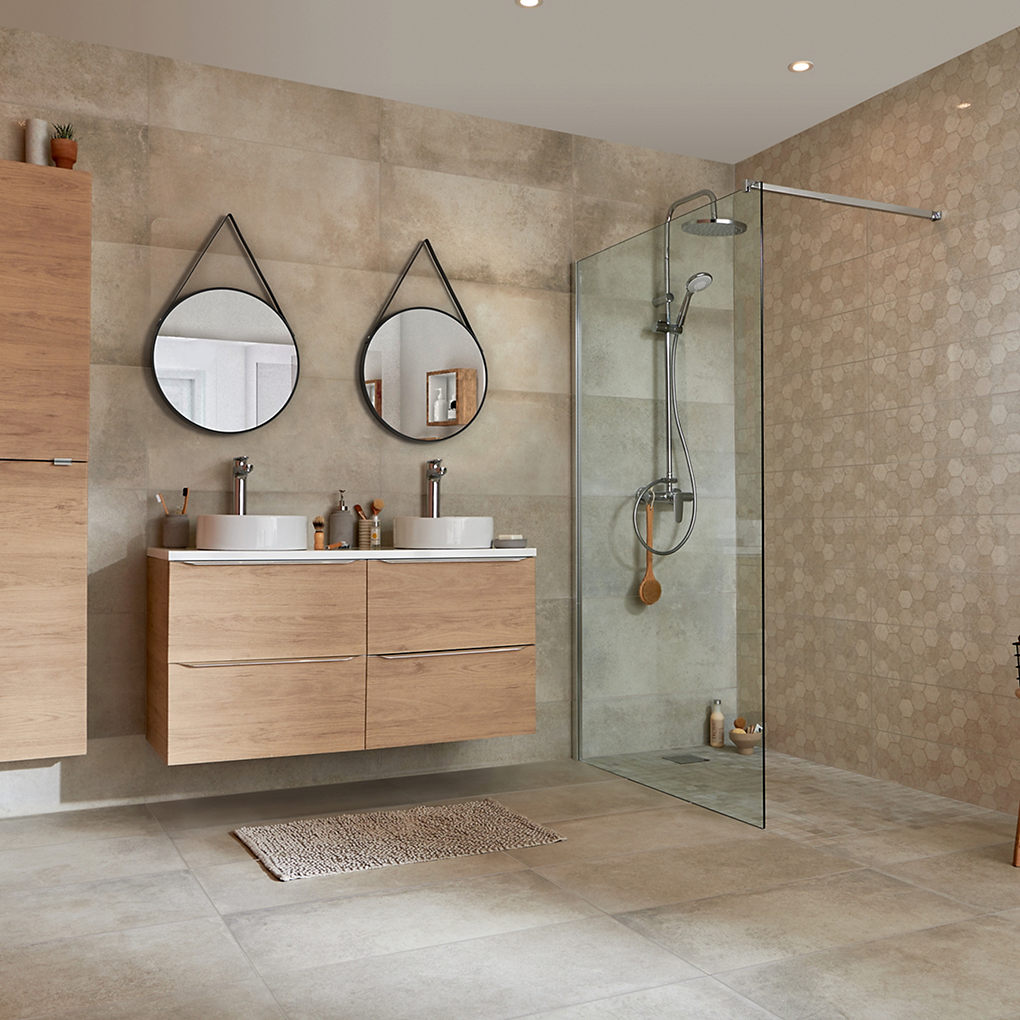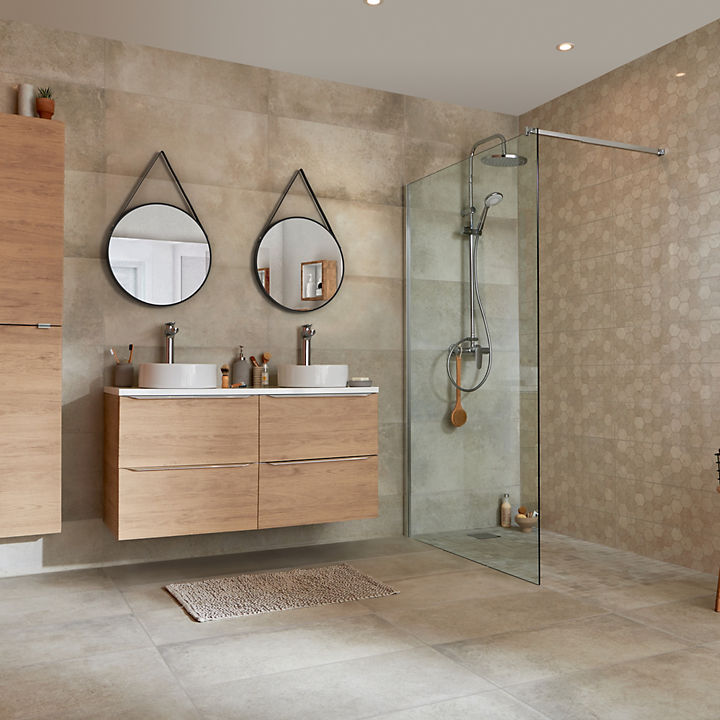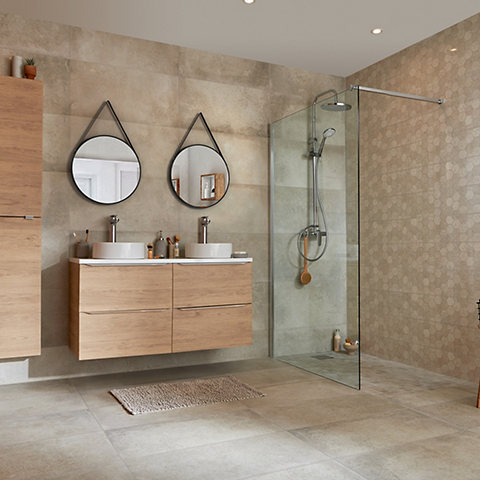 Our top eco-friendly bathroom products
Treat yourself to long, guilt-free showers with our GoodHome Cavally thermostatic mixer. This shower has a built-in regulator that helps to limit the amount of water consumption – without compromising on the quality and flow. Not only will this help you to conserve water, but you'll also notice a decrease in your water bill. The rubber nozzles and PVC shower hose are easy to clean, so you won't need to use much elbow grease to remove any limescale build-up.
Choose how much water you use when flushing thanks to the included dual flush system. With the option of a 4.5 litre large flush and an eco-friendly 3 litre small flush, you can feel good knowing that you're helping to save on water, while saving on costs too!
All our GoodHome taps have a clever device fitted to help save water on every use. They also come with an anti-limescale aerator to prevent the build-up of limescale in your tap spout for everyday maintenance. Which means you won't need to use any nasty chemicals to get rid of limescale.
We've used innovative features to help you build a bathroom that is stylish, functional, and ecologically sound. Choose from a range of different styles. From sleek, high-gloss furniture to Scandinavian wooden furniture. We're proud to say that all of our bathroom furniture is made from responsibly sourced forest friendly timber. Read more about our forest friendly promise here.
LED technology can help you save up to 80% energy without losing any light quality. Use LED bulbs in your bathroom down lights or ceiling lights to save energy. They have a lifetime of 25,000 hours - which means you won't have the hassle of frequently replacing your light bulbs.
6. Plants that thrive in a bathroom setting
Warmth, humidity, and low light. These are all conditions that bathroom friendly plants will absolutely thrive in. Snake plants look stunning and are easy to care for. They require little to no water – so if they live in your bathroom, you can probably rely on the moisture in the air to fulfil their watering needs. The ever popular Swiss cheese plant is another great candidate for the bathroom. It flourishes in warm conditions with little light, and practically nothing will stop it from growing. We recommend getting a moss pole to keep it upright as it grows.
Orchids need to be moist at all times but should never be over-watered, which means they can be tricky to look after. If you keep your orchid in the bathroom then it will thrive in the damp atmosphere. They can tolerate low light but will grow better in sunlight – making the bathroom windowsill the perfect spot.