7 reasons to choose sliding doors
Why we love sliding doors
Sliding doors are a stylish and modern way to add extra personality to your home. Not only do they look great anywhere, you'll be enhancing the functionality of your space too.
With our huge range of colours and styles, it's no wonder so many people are choosing them.
To find out more about the advantages of sliding doors, take a look at our 7 reasons why they're a fantastic choice for any home.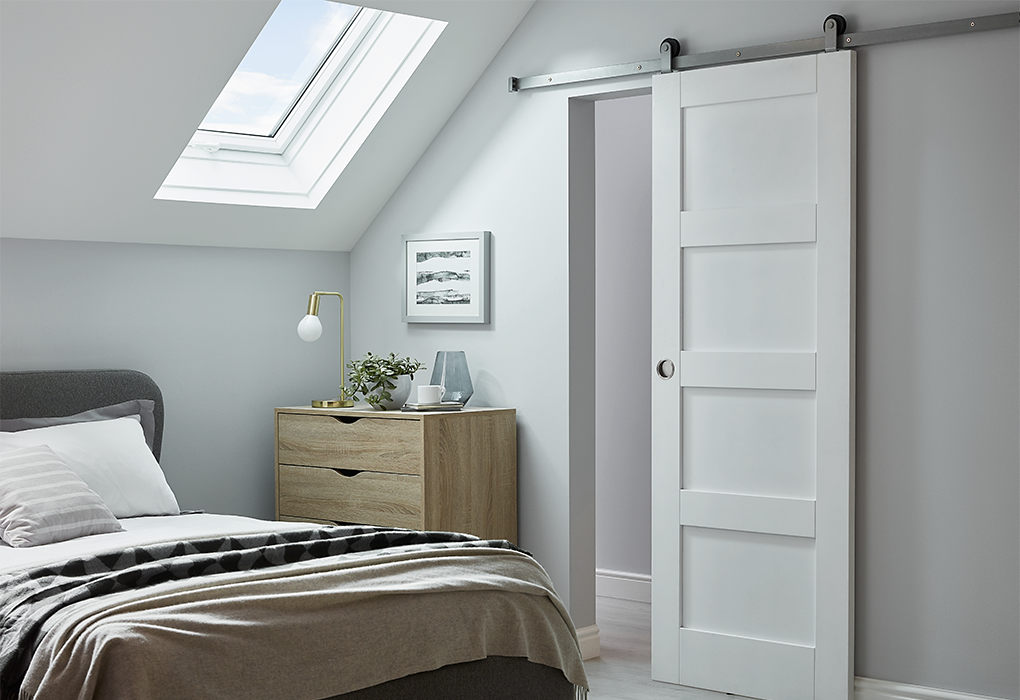 To see our sliding doors in action watch our video below!
Style
It's easy to see why sliding doors are popular choice in any home when you browse our range. They aren't just for the ultra-contemporary, we've got traditional wooden ones too if you're looking for something with a bit more warmth. However you want to express your personal style, choosing a sliding door will add character to your home.
Light
If you want to create a flow of natural light throughout your home, glazed sliding doors will give you a bigger area of glass to allow more light through.
Not only is this a great way to brighten up your home, it'll give the illusion of more space.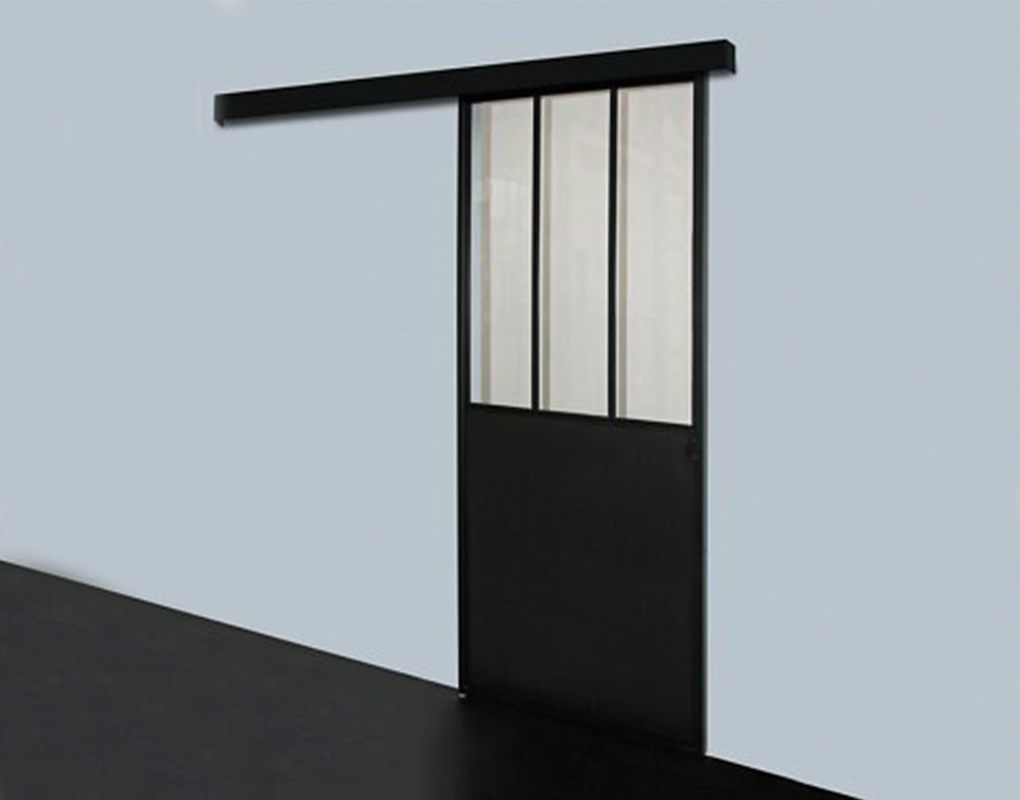 Versatility
Sliding doors allow you to create different zones in your space, without shutting areas off completely.
This is a great advantage if you work from home and need to have privacy but still stay connected to the rest of the family.
Choice
Our range of sliding doors has been designed to fit all types of homes and families. From frosted glass to sleek aluminium, there's a style to suit everyone. You can even choose to make the sliding system a feature on your wall. Sliding doors give you the chance to be more creative with your internal door choices.
Space
With conventional doors, you'd have to consider leaving a clear area around the opening, which naturally takes up floor space.
If you choose sliding doors, you don't need to worry about being able to swing them open. This frees up valuable space, and gives you more options on where you can install them.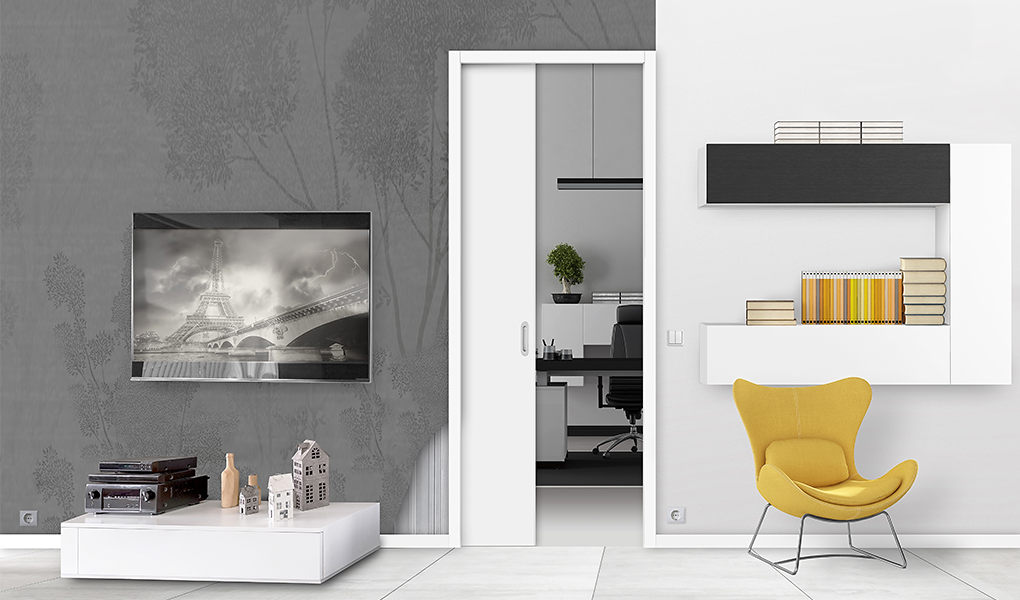 Peace
Choosing sliding doors will even give you peace and quiet, you'll never have to hear a slam again! With our systems, your door will glide open and shut peacefully, avoiding the risk of waking up the whole house every time you leave a room. This can be especially valuable in families with young children, or those who are working on different schedules. Beginning of dialog window. Escape will cancel and close the window.
Access
The mechanism used gives you a smooth, easy to open door, which is often a wider opening than a traditional door.
In areas such as busy kitchens, this is a huge benefit, allowing more space to pass through, with quicker, seamless access.